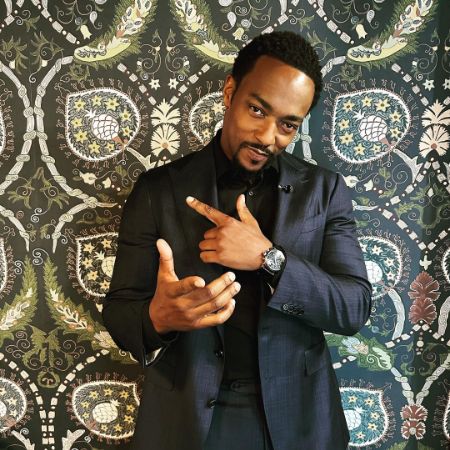 Facts of Anthony Mackie
| | |
| --- | --- |
| Birth Date | September 23,1978 |
| Full Name | Anthony Dwane Mackie |
| Occupation | Actor |
| Nationality | American |
| Ethnicity | Afro American |
| Birth City | New Orleans, Louisiana |
| Birth Country | USA |
| Father Name | Willie Mackie Sr. |
| Father Occupation | Carpenter |
| Mother Name | Martha (née Gordon) |
| Gender Identity | Male |
| Sexual Orientation | Straight |
| Horoscope | Libra |
| Marital Status | Single |
| Spouse | Sheletta Chapital |
| No Of Children | 4 |
| Height | 180 cm |
| Weight | 83 kg |
| Networth | 8000000 |
| Sibilings | Calvin Mackie |
| Education | Studied at Warren Easton Sr. High School, North Carolina School of the Arts and Juilliard School |
| Hobbies | Carpentry, Fishing |
| Awards | 2021 Winner MTV Movie + TV Award |
| Filmography | Captain America: The Winter Soldier, Avengers: Infinity War, The Banker |
| Facebook Link | |
| Twitter Link | |
| Insta Link | |
Anthony Mackie is a talented American actor who became famous for his role as Sam Wilson, also known as Falcon and later Captain America, in the Marvel Cinematic Universe. He brought this iconic character to life with his amazing acting skills and dedication to the role.
Apart from his superhero role in the MCU, Mackie has showcased his acting prowess in a variety of films. Some of his notable works include "8 Mile," "The Banker," and "The Hurt Locker." Let's gain some more insight into his Marvel career and personal life.
What Is Mackie's Net Worth Status?
Anthony Mackie has built up an impressive net worth of $8 million through his career in acting. While the specific salaries for his film roles are undisclosed, his most prominent and financially rewarding role came from playing Falcon in the Marvel Cinematic Universe.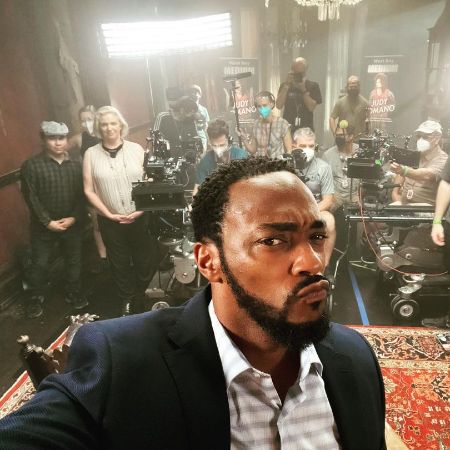 Mackie's portrayal of this superhero in films like "Captain America: The Winter Soldier," "Avengers: Age of Ultron," "Ant-Man," "Captain America: Civil War," "Avengers: Infinity War," and "Avengers: Endgame" brought him both critical acclaim and a solid paycheck. Furthermore, his involvement in the TV series "The Falcon and The Winter Soldier" also helped his wealth.
Relationship Status Of Falcon
Anthony Mackie, as of now, is flying solo in the relationship department. It's uncertain whether he's thinking about diving into a new romance anytime soon. Like many people, he might be focusing on his career or enjoying some personal time.
Sometimes, life can be pretty unpredictable, and relationships can come when you least expect them. Whatever path Mackie chooses, fans will undoubtedly support him in his decisions, whether he decides to stay single or explore the possibilities of love in the future.
Used To Be A Married Man
In the past, Mackie was a married man. He tied the knot with Sheletta Chapital in a sweet and intimate ceremony held on December 17, 2014. Their wedding took place at the beautiful Hard Rock Hotel and Casino in Punta Cana, Dominican Republic.
Chapital holds a special place in Mackie's heart as his childhood sweetheart. They first crossed paths back in grade school at Warren Sr. High School. The actor has fondly described this moment as something funny and memorable.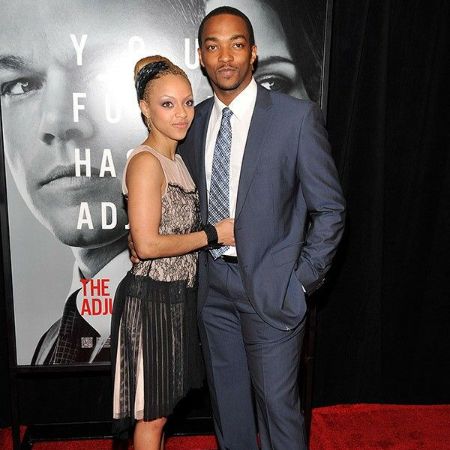 Mackie explained that on his very first day of second grade, it happened to be Dr. Seuss Day. The teacher had set up a little hot plate to make green eggs and ham, and that's when he walked in. He saw this little girl with ratty pigtails and skinny legs, and he was immediately struck by her.
Anthony and Sheletta sadly decided to part ways in 2018, citing "irreconcilable differences" as the reason for their divorce. Their separation was official on July 28, marking the end of their journey as a married couple.
Father Of Four Kids
Anthony is a proud father of four kids, and he shared this wonderful journey of parenthood with his ex-wife, Sheletta Chapital. While he tends to keep his personal life quite private, including his children's names, it's clear that his family is an important part of his life.
Mackie has given us a glimpse into his family life by sharing that his four sons don't seem to be too impressed with his superhero status. It turns out that they couldn't care less about their dad's successful career in Hollywood. Instead, they're much more interested in the world of video games. He has also disclosed that his second son is a cook as reported in People.
Anthony Mackie's Role In The MCU
Anthony Mackie's role in the Marvel Cinematic Universe (MCU) is truly remarkable. He portrayed the character Sam Wilson, who initially went by Falcon and later took up the mantle of Captain America. His journey from a skilled wingman as Falcon to becoming the iconic Captain America was loved by many Marvel fans.
Anthony made a significant mark in the Marvel Cinematic Universe (MCU) with his appearances in several blockbuster films. It included "Captain America: The Winter Soldier," "Avengers: Age of Ultron," "Ant-Man," "Captain America: Civil War," "Avengers: Infinity War," and "Avengers: Endgame."
Mackie's journey in the MCU didn't stop there. He continued to captivate audiences with the TV series "The Falcon and The Winter Soldier." This series explored his character's evolution into the new Captain America, making it a pivotal and highly regarded addition to the MCU.
Had Auditioned For Other Marvel Characters
Before landing his iconic role as Sam Wilson, also known as Falcon and later Captain America, Mackie had a journey of auditions in the Marvel universe. He initially auditioned for the role of James Rhodes aka War Machine in the first "Iron Man" movie and later for the role of Trevor Slattery in "Iron Man 3."
Those auditions didn't result in him getting those roles. But, Mackie's impressive screen test during the audition for "Iron Man 3" caught the attention of the Marvel team. That screen test ultimately led to his casting as Sam Wilson, the character MCU fans know and love today.
About Mackie's Marvel Character Falcon
Samuel "Sam" Thomas Wilson, known as Sam Wilson, is a remarkable character in the Marvel Cinematic Universe (MCU). He started as a former United States Air Force pararescue airman and, most importantly, a close friend of Steve Rogers, popularly known as Captain America.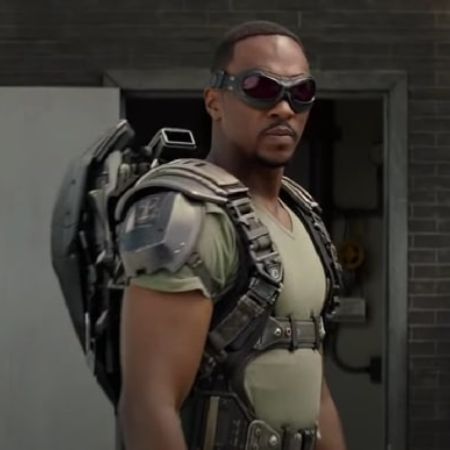 Sam's journey alongside Steve and Natasha Romanoff was crucial in taking down S.H.I.E.L.D., showcasing his bravery and dedication to the cause. Subsequently, he became an essential member of the Avengers, adopting the codename Falcon.
After the Avengers successfully defeated the formidable villain Thanos, something truly special happened. Steve Rogers, the original Captain America, made a heartfelt decision. He chose to pass on his iconic shield to Sam Wilson, entrusting him with the honor and responsibility of becoming the new Captain America.
Falcon Romance Comments Controversy
Anthony Mackie found himself in a bit of hot water when he faced criticism from some Marvel fans. It came after his comments regarding the speculation about a romantic relationship between his character, Sam, and Sebastian Stan's character, Bucky.
While some fans were rooting for a romance between the two characters, Mackie chose to shut down these rumors. He expressed concerns about how society has changed, mentioning that in the past, two guys could simply be friends and enjoy each other's company without any judgment, as reported in the Independent.
Falcon raised the issue of the exploitation of homosexuality, where some individuals may misuse or misrepresent LGBTQ+ relationships. His comments sparked a reaction from fans, with some criticizing his choice of words. It's a reminder of the importance of sensitivity and respect when discussing topics like this.
Other Marvel Roles Of The Actor
Mackie's talent has extended beyond his iconic role as Sam Wilson in the Marvel Cinematic Universe. In "The Falcon and The Winter Soldier," he took on the role of Conrad Mack, also known as Smiling Tiger, in the episode titled "Power Broker."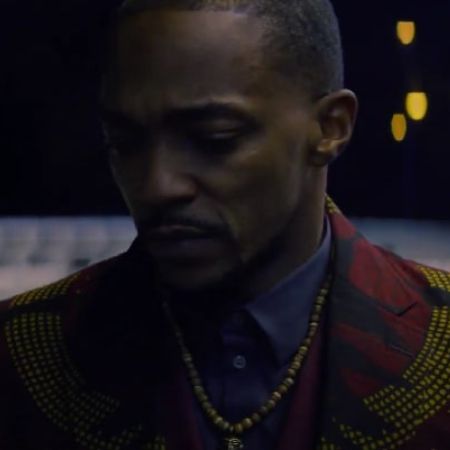 Additionally, Anthony's presence reverberated in the MCU in unexpected ways, such as his archive audio. It was used in the "Loki" episode "For All Time. Always." This serves as a reminder of his enduring impact on the Marvel universe and the interconnected storytelling that Marvel fans love.
Falcon's Influence On The Black Community
Anthony Mackie has been deeply aware of the impact his role as Falcon has on the Black community, especially on young children. As a father himself, with a son and nieces and nephews, he cherishes the idea that they can dress up as Falcon on Halloween or any day, giving them a superhero they can look up to and idolize.
Mackie understands the significance of representation, recognizing that it's essential for young Black kids to have a superhero who looks like them. He believes it's only fair that every child, regardless of their race, has a hero they can aspire to be.
When Anthony received the call to play Falcon, he saw it as an opportunity to be part of a new generation of superheroes that kids can relate to and be inspired by. Just like he was inspired by characters like Spawn and Meteor Man when he was growing up. His dedication to this role stems from his desire to give young Black children the same sense of possibility that he experienced when he looked up to his heroes.
Check Out Marvel Bang for more
Updated On Thu Sep 28 2023 Published OnThu Sep 28 2023 By Vinay