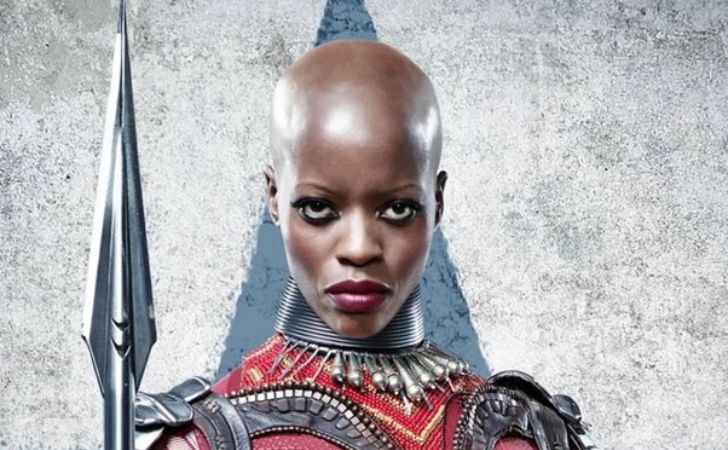 Ayo is a fictional character from Marvel Comics. She is a highly skilled warrior of Wakanda. She is a member of the Dora Milaje, a class of loyal fighters who have sworn to protect the throne of Wakanda. The lethal combatants are expert in different form of fighting styles.
From a very young age, Ayo got trained to be the best fighter in Wakanda. Her father raised Ayo just like her brothers. She always believed in fighting for Wakanda and protect the land from external interference. Her ability and hard work did allow her to join the Dora Milaje and serve the king of Wakanda.
History
Growing up a fierce and fearless warrior, Ayo always wanted to serve her nation. When chosen for the Dora Milaje, she did get the chance to fulfil her dream of childhood.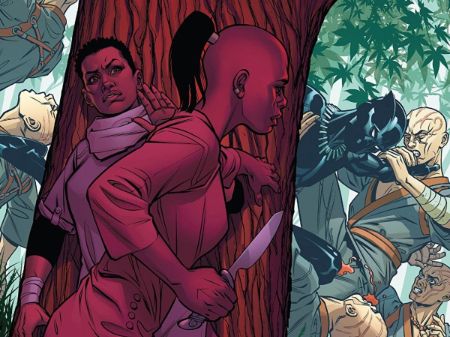 After joining the Dora Milaje, Ayo crossed paths with Aneka. They started falling in love with each other. It took some time but they eventually shared feelings with each other.
Who is Aneka?
Aneka is a warrior of Wakanda, just like Ayo. She is a lethal combatant who is also highly trained in different fighting styles. Throughout the years, she had managed to rise through the ranks and become the captain of Dora Milaje.
Does Ayo Leave Dora Milaje?
To save Aneka, Ayo goes against the authority. Queen Ramonda sentenced Aneka to death. But, she could not accept the harsh punishment for her love, so, Ayo broke Aneka out of prison.
Since Ayo made a move against the queen's order, she had to leave Dora Milaje. But she formed Midnight Angel, a group similar to the Dora Milaje. But this class of warriors are dedicated to defend the normal people of Wakanda.
Ayo in Marvel Cinematic Universe
In MCU, Ayo is a formidable member of Dora Milaje. Not only that, she is second in command as well. During the absence of Okoye, Ayo has all the authority to make a decision.
Ayo has served T'Chaka through his rule as the Black Panther and then T'Challa. She has briefly served Erik Killmonger as well when he defeated T'Challa for the throne. She displayed undeterred loyalty towards the throne of Wakanda.
What did Ayo say to Bucky Barnes the 4th Episode of Falcon and the Winter Solider?
During the 4th episode of "Falcon and the Winter Solider", Ayo told Bucky that it is time. She even assured him that she won't be letting anyone getting hurt because of him.
Soon after telling such things to Bucky, Ayo went on to recite Russian trigger words. Those words causes Bucky to go into heavy emotions as flashbacks starts to hit him. As the final word, Ayo yells "Freight Car".
Appearance in MCU
Ayo has a quite different story in the MCU. But only time will tell how things are going to change for Ayo in the future MCU projects. As of now, Ayo has appeared in four MCU projects so far.
Making her first appearance in "Captain America: Civil War", she later appeared in the "Black Panther" and "Avengers: Infinity War". "Falcon and the Winter Soldier" is the latest MCU project that she has been part of.
T'Challa's Bodyguard
Ayo accompanied T'Challa as a bodyguard when he went to Vienna. While Ayo escorted T'Challa to his car, Natasha Romanoff stopped him to have a conversation.
However, Ayo stood up to Romanoff and asked her to move aside. But Ayo back down when T'Challa told her to do so.
The Coronation of T'Challa as the New King
T'Challa wanted Nakia to be present during the crowning ceremony. So he decided to bring her from the current mission she was on.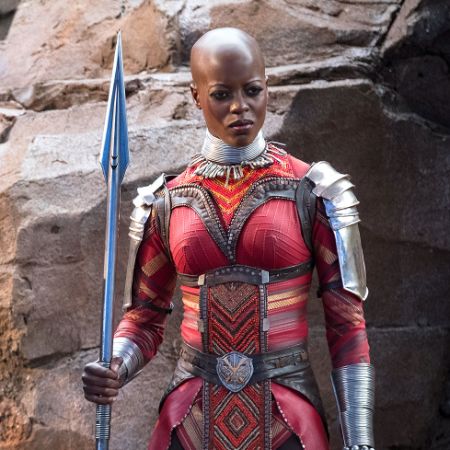 After they returned, Ayo stood beside Ramonda and Shuri to welcome them. Later, Okoye asked Ayo to take Nakia to the River Tribe so that she can attend the ceremony.
Once the ceremony started, Ayo started dancing with the other member of Dora Milaje on the boat. She even pointed her spear at M'Baku when he approached Shuri while challenging T'Challa for the throne.
Escorting T'Challa and Nakia
After being the new king, T'Challa and Nakia visited the streets of the Golden City. Ayo escorted them during their visit.
But Ayo returned when the news of robbery broke out. Later she accompanied T'Challa to Shuri's lab as well.
Erik Killmonger Arrives
After the arrival of Erik Killmonger, Ayo stood beside T'Challa to protect him. She was prepared to protect her king if Killmonger tried to attack.
When Killmonger challenged T'Challa for the throne, everyone went to the Warrior Falls including Ayo. Killmonger started mocking T'Challa during the duel. Ayo could not stand her king's ridicule and asked Okoye to interfere. In response to that, Okoye remained silent.
But, later on, when Killmonger defeated T'Challa, Ayo had no other option than giving the traditional Wakandan Salute to him.
Battle of Mount Bashenga
When Killmonger got crowned as the king of Wakanda, Ayo along with other member of Dora Milaje had no other option than serving the king.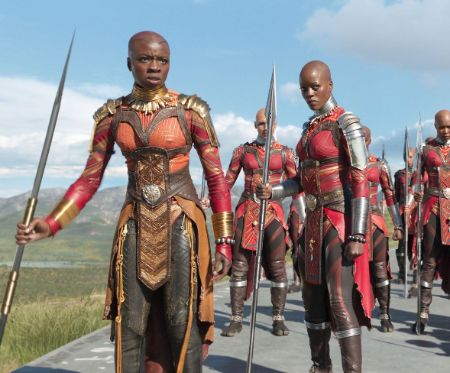 But when T'Challa arrived, Dora Milaje rebelled against Killmonger. While few of them fought Killmonger, Ayo and other few member of Dora Milaje went to aid T'Challa in the battle.
Sharing the Resources
For the meeting of United Nations in Vienna, Ayo accompanied T'Challa as one of Wakandan delegation.
While T'Challa delivered his speech where he declared that Wakanda will be open to the rest of the world, Ayo stood beside him.
Helping the Winter Soldier
After Shuri achieved success in removing the HYDRA programming from Bucky's brain, Ayo made a visit to him.
Ayo informed Bucky that they should check whether Shuri has been successful or not. At first, Bucky got hesitated. But after getting assurance from Ayo, they started the test.
Battle of Wakanda
When Avengers arrived to Wakanda, Ayo stood beside T'Challa. While the army of Thanos started appearing, everyone went to the battlefield.
But, Ayo got assigned to protect Shuri. T'Challa's sister had a task to remove the Mind Stone out of Vision's head.
When Corvus Glaive attacked them, Ayo did protect Shuri for a brief time, but she eventually got defeated.
Reuniting with the Winter Soldier
After receiving the news of Helmut Zemo's escape, Ayo got assigned to track him down. When she traveled to Latvia, she got reunited with the Winter Soldier, Bucky Barnes.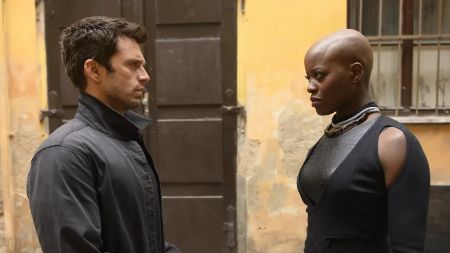 Upon meeting with him again, Ayo started asking questions about Zemo's whereabouts. She even gave him a deadline to hand over Zemo.
Confrontation with John Walker
When Ayo along with two other member of Dora Milaje went to arrest Zemo, they crossed paths with John Walker. And, they were challenged by Walker for a fight.
In no time, a brawl started when Walker put his hand on Ayo's armor. The fight ended and Dora Milaje left after knowing that Zemo escaped.
Helmut Zemo gets Arrested
Ayo achieved success in arresting Zemo after knowing about his whereabouts with the help of Bucky Barnes.
While Ayo started escorting Zemo, Bucky asked for a help. He requested for a new suit for Sam Wilson so that he can be Captain America.
Ayo's Ability
Expert in Martial Arts
Master in using Spear and Hand Combat
Genius Tactician
Ayo's Equipment
Vibranium Spear
Kimoyo Beads
Dora Milaje Armor
Who Portrays the Role of Ayo in Marvel Cinematic Universe?
Florence Kasumba is an Ugandan-German actress. She is the actor who portrays the role of Ayo in Marvel Cinematic Universe.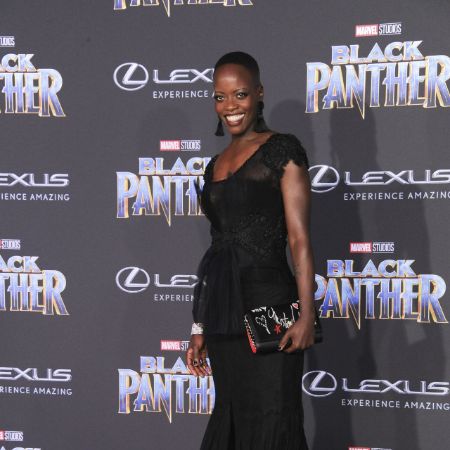 Kasumba made her appearance as Ayo not only in Black Panther, but two other MCU projects as well. And as per some sources, we will be seeing her in the future MCU projects as well.