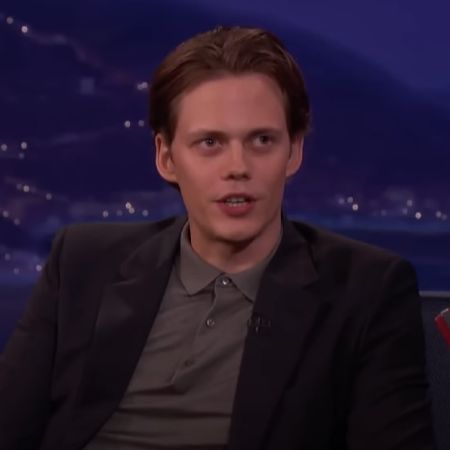 Facts of Bill Skarsgrd
| | |
| --- | --- |
| Birth Date | August 9,1990 |
| Full Name | Bill Istvan Günther Skarsgård |
| Birth Name | Bill Istvan Günther Skarsgård |
| Other Name | Billie |
| Occupation | Actor |
| Nationality | Swedish |
| Ethnicity | Caucasian |
| Birth City | Vällingby |
| Birth Country | Sweden |
| Father Name | Stellan Skarsgård |
| Father Occupation | Actor |
| Mother Name | My Skarsgård |
| Mother Occupation | Actress |
| Gender Identity | Male |
| Sexual Orientation | Straight |
| Horoscope | Leo |
| Marital Status | Relation |
| Height | 192 cm |
| Weight | 85 kg |
| Networth | 5000000 |
| Sibilings | Alexander, Gustaf, Sam, Eija, Valter, Ossian, and Kolbjörn Skarsgård |
| Education | Attended Södra Latin Upper Secondary School |
| Hobbies | Martial Arts |
| Awards | 2019 Winner Fright Meter Award, 2022 Winner Kristallen |
| Filmography | It, It Chapter Two, John Wick: Chapter 4 |
Bill Skarsgård, a talented actor from Sweden, has had the exciting opportunity to collaborate with Marvel Studios. In the movie "Eternals," he took on the role of Kro, showcasing his versatile acting skills. Born on August 9, 1990, in Vällingby, Sweden, he has made a remarkable presence in the entertainment industry.
Standing tall at 6 feet 3½ inches (192 cm) and weighing 187 pounds (85 kg), Skarsgård possesses a commanding presence. Many people recognize him for his chilling portrayal of Pennywise in both "It" and "It Chapter Two," demonstrating his ability to bring complex characters to life on the big screen.
Is Skarsgard Seeing Anyone?
As for Bill Skarsgård's personal life, he is known to be in a relationship with fellow Swedish actress Alida Morberg. While there isn't a lot of information available about their relationship, it's clear that they prefer to keep things private.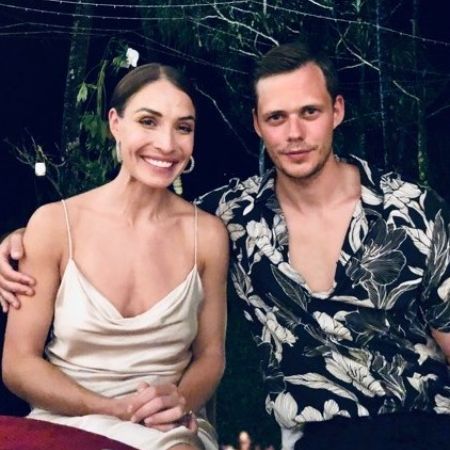 Morberg, like Skarsgård, is also an actress from Sweden, adding another shared interest between the two. Their relationship has been blessed with a daughter, born in October 2018. Despite their fame, Bill and Alida seem to value their privacy when it comes to their family life, allowing them to enjoy their time together away from the spotlight.
What Is The Net Worth Of The Swedish Actor?
Bill Skarsgård has achieved a notable net worth of $5 million, mainly through his successful acting career. His primary income source comes from his roles in various movies and TV shows. With his impressive earnings, he's been able to indulge in a comfortable lifestyle, including owning a stylish Cadillac Escalade.
One of Skarsgård's major career highlights was his role as Pennywise in the film adaptation of "It," which garnered significant attention and a whopping $701.8 million in box office earnings. Additionally, his involvement in the Marvel film "Eternals" further solidified his status in the industry, contributing to the movie's global success with a gross of $402 million.
Has Worked In Marvel Eternals
Skarsgård's involvement in the Marvel Cinematic Universe (MCU) has added a significant feather to his cap. In the movie "Eternals," released in 2021, he skillfully portrayed the character Kro. This superhero film, based on the Marvel Comics race known as the Eternals, marks the twenty-sixth installment in the vast Marvel Cinematic Universe.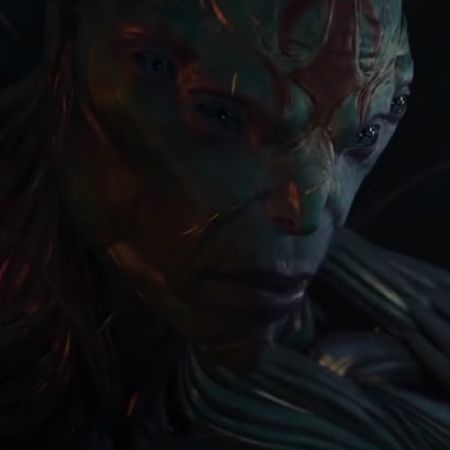 "Eternals" delves into the captivating saga of the Eternals, a unique group of immortal beings. These beings have existed throughout history, playing a pivotal role in shaping Earth's civilizations and history. With Bill's contribution to the film as Kro, he became part of the intricate tapestry that makes up the expansive MCU.
Marvel Fans Didn't Know He Was In Eternals
Marvel fans were in for a surprise when they discovered Bill Skarsgård's involvement in "Eternals," as mentioned in an article from Yahoo! Entertainment. His portrayal of Kro involved heavy CGI work, rendering his face unrecognizable and quite different from the actor's usual appearance.
Behind-the-scenes clips revealed the intricate process of filming scenes with Kro's character, leading to some fans expressing their disappointment. They believed that casting an accomplished actor like Skarsgård and then masking his recognizable features with CGI could be seen as a missed opportunity to fully showcase his talents.
Who Is Kro?
In Marvel Eternals, Skarsgård took on the role of the antagonist, portraying the character Kro. His story adds an intriguing layer to the movie's narrative. Having arrived on Earth thousands of years in the past, he faced a twist of fate when he became trapped in ice for countless millennia. This unfortunate imprisonment came at a time when the other members of his kind were being exterminated by the Eternals.
However, Kro's fate took a dramatic turn due to the melting of the glaciers caused by the impending Emergence of Tiamut the Communicator. This melting allowed him to break free from his icy prison. Despite his bid for power, his plans were thwarted, leading to a confrontation with Thena. Ultimately, his quest for dominance failed, as he was defeated by Thena and her extraordinary abilities.
Skarsgård's portrayal of Kro in "Eternals" brought to life a character with a wide array of extraordinary abilities. Kro possessed an impressive range of powers that set him apart. His superhuman strength allowed him to perform incredible feats of might, while his durability ensured he could withstand even the most intense attacks.
With heightened speed, agility, stamina, and reflexes, Kro was a force to be reckoned with in battles. Additionally, his unique skill of tentacle manifestation added an intriguing and versatile dimension to his combat tactics. Among his most notable abilities was cosmic energy manipulation, granting him control over powerful cosmic forces.
Also Had A Role In Deadpool 2
Skarsgård's involvement in superhero films extended beyond "Eternals." He also appeared in a non-MCU Marvel film "Deadpool 2," where he portrayed the character Axel Cluney, also known as Zeitgeist.
In the movie, Axel is a member of the X-Force, a group of mutant heroes with unique abilities. Skarsgård's portrayal of Zeitgeist added a touch of humor and action to the film. Through his role, he showcased his versatility as an actor and became part of the vibrant and entertaining world of the X-Men universe.
Read about other X-Force members, Zazie Beetz and Terry Crews
Who Was Axel Cluney AKA, Zeitgeist?
Skarsgård's character, Axel Cluney, also known as Zeitgeist, possessed a rather unusual mutant ability in "Deadpool 2." His power allowed him to expel acidic vomit from his mouth, making him a unique member of the X-Force. His recruitment into the X-Force team was orchestrated by none other than Deadpool and Weasel.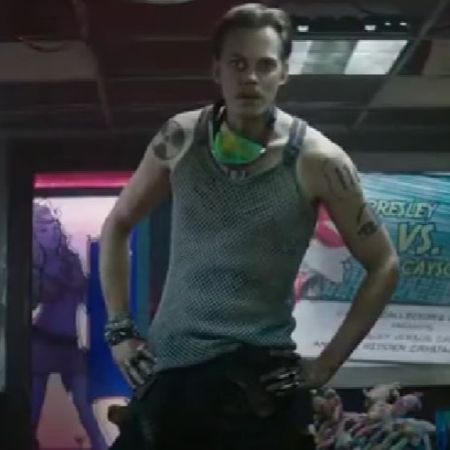 In a particularly comedic and unfortunate turn of events, during X-Force's first mission against the formidable Cable, Zeitgeist found himself in a perilous situation. As he parachuted down, a mishap occurred, causing him to land directly into a wood chipper.
Zeitgeist's fellow X-Force member Peter tried to assist him, but his uncontrollable ability led to a tragic outcome. Accidentally spitting acid on Peter, he inadvertently caused the demise of both himself and his fellow teammate. This unexpected and humorous incident added a unique layer of comedy to the superhero storyline, making Skarsgård's character one to remember in "Deadpool 2."
Rumored For Few DC Roles
Rumors have been swirling around Bill Skarsgård potentially taking on roles in the rival superhero universe of DC. According to Jeff Sneider from The Hot Mic, there's been talk about him being considered to play the character Alec Holland in James Mangold's upcoming "Swamp Thing" film.
But the speculations don't stop there. It's also been suggested that Skarsgård is in discussions to portray the iconic role of Lex Luthor in the James Gunn-directed "Superman: Legacy," a film set to hit theaters in 2025. As fans eagerly await confirmation, only time will reveal whether he will indeed step into these DC roles, adding another layer of excitement to his already diverse acting career.
Filmography Outside Marvel
Bill Skarsgård's filmography showcases his versatility as an actor across various projects beyond his Marvel roles. As per his IMDb page, in the upcoming "John Wick: Chapter 4," he's set to make an appearance as Marquis, potentially adding his unique touch to the action-packed franchise.
Additionally, Skarsgård has been involved in a range of films and TV shows, displaying his ability to take on diverse characters. From his role in "One Day All This Will Be Yours" to the intriguing "Burn All My Letters," he has proven his adaptability in both dramatic and captivating stories.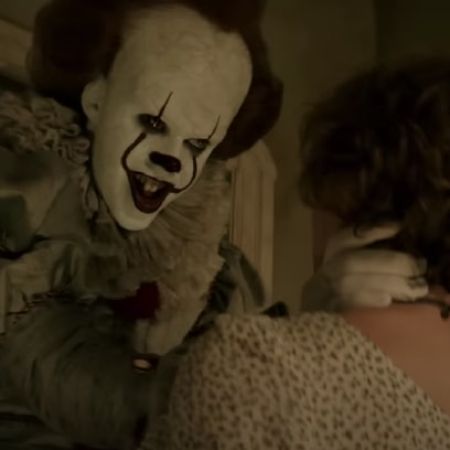 Skarsgård's portrayal of Keith in "Barbarian" and the titular character in "Clark" also underscore his talent to inhabit complex roles. He's ventured into TV series as well, notably portraying The Kid in "Castle Rock" and Mateo in "Soulmates."
Not to be forgotten is Skarsgård's memorable performances as Pennywise in "It" and "It Chapter Two"," where he displayed his range in horror genres. His filmography demonstrates his dedication to his craft and his ability to bring depth and authenticity to a wide array of characters, making him a notable presence in the entertainment industry.
Check Out Marvel Bang for more
Updated On Sun Sep 03 2023 Published OnSun Sep 03 2023 By Vinay