Bruno Carrelli - Ms. Marvel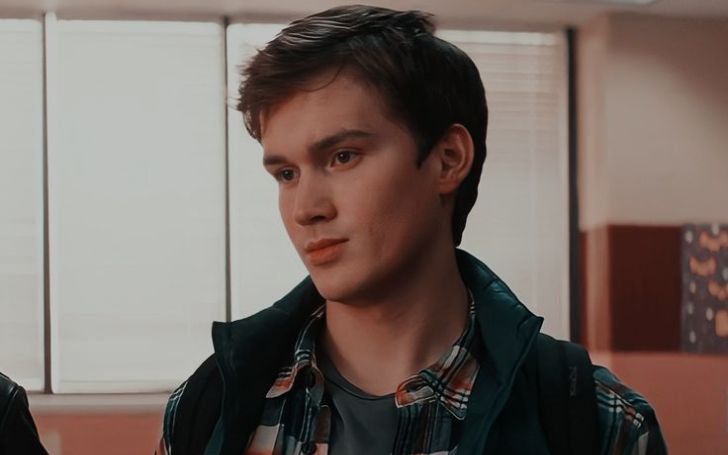 Bruno Carrelli is a high-school teenager known for being one of the best friends of Kamala Khan, Ms. Marvel. Having a great knowledge of science and technology, he goes on to become Ms. Marvel's sidekick.
Bruno was the only friend who was aware of Kamala's superhero identity. And as a true friend, he helped her to cover her identity from her parents as well.
History
Bruno had a rough childhood. His mother had a drug problem and because of this, he got removed from her custody.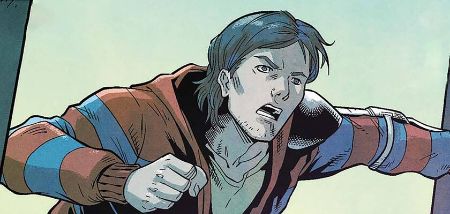 His responsibility got handed over to his grandparents. But his grandparents were struggling in their life as well. So, Bruno's care was not done in a proper way. But, this did not stop Bruno to excel in his studies, as he is the only genius in Ms. Marvel's comics.
Bruno's Bond with Kamala
That is when Kamala's parents hopped in and offered to help Bruno in every way possible. Since Bruno had crossed paths with Kamala during the second grade. And, they became best friends since then.
Kamala's parents requested their daughter to help him. At first, Kamala was not ready to be involved, but within no time, Bruno and Kamala build a strong bond between them.
Did Bruno create a costume for Ms. Marvel in the comics?
Bruno had no idea about Kamala's superhero identity. But one day while working at Circle Q, Bruno found his own brother trying to rob the shop. That is when Bruno discovered Kamala's superhero identity as she tried to prevent the robbery.
As Bruno was working for a scholarship program, he had access to various materials for his project. And, he used the bio-kinetic polymer that he was working on to create a costume for Ms. Marvel.
Bruno Carrelli in Marvel Cinematic Universe
In MCU, Bruno Carrelli is a student who used to attend Coles Academic High School. He got accepted by Caltech University for the early immersion program. Being one of Kamala's best friends, Bruno is always looking to help her in every way possible.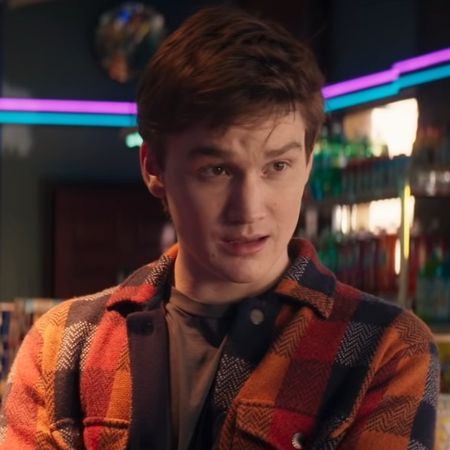 When Kamala gained her powers, Bruno was the first one to know about it. And, with all his research, he helped Khan in understanding her powers to use them.
Does Bruno Carrelli have any Powers?
Just like Nakia Bahadir, Bruno is a normal human being. But his intelligence is just like a superpower to him. Even at such a young age, he is technically gifted with a genius mind.
Not only Bruno has used his mind to help Kamala, but in different research as well. It is fair to say that his intelligence is his power.
Appearance in MCU
Bruno Carrelli made his MCU debut with "Ms. Marvel". Everyone got the opportunity to see the science savvy be a technologically inclined sidekick to Ms. Marvel.
Since Bruno has helped Kamala in numerous situations, there is no doubt that we will see him in future MCU projects as well.
Driving License Exam
Bruno made a bet with Nakia where he assumed that Kamala will pass her driving license exam. He showed his full confidence in Kamala but she actually failed.
After knowing about the trial, Bruno comforted Kamala. But he got worried as well since the failure in the exam could lower their chances of attending the AvengerCon.
Planning for AvengerCon
Since Kamala is a huge fan of Captain Marvel, Bruno helped her to design a Captain Marvel costume of her own. But before that, Bruno suggested Kamala ask for her parent's permission.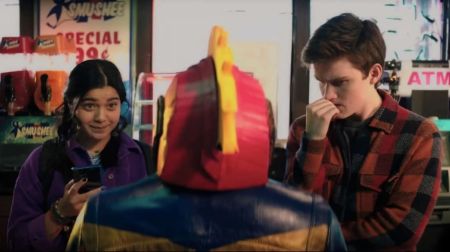 To ask for permission, Bruno even accompanied Kamala back to her home. While at Kamala's home, he showed Zuzu home control system to Kamala's father, Yusuf Khan.
Sneaking Kamala out for AvengerCon
After finding out that Kamala's mother refused to let her attend the AvengerCon, Bruno tried everything to comfort his friend. And, the very next day, Kamala came up with an idea.
Bruno went to meet her and while hanging out, Kamala shared her ideas with Bruno. She asked Bruno to help her sneak out of the house.
On the day of the event, both of them executed their plan and were successful in sneaking to the AvengerCon.
Kamala gains her Powers
Bruno and Kamala rushed inside the AvengerCon event and participated in all the activities available. Bruno then prepared Kamala to participate in the Captain Marvel cosplay competition.
While heading up to the stage, Kamala wore the bangle she brought with her from the attic. Out of nowhere, Kamala started manifesting powers from her hand whereas Bruno remained in the audience with utter shock.
The birth of Night Light
After the incident, Bruno helped Kamala to reach her house. But the next day, he went to speak with Kamala about her powers.
Later, Bruno helped Kamala to figure out her powers and learn to use them. He even did some tests about Kamala's genes to see the reason behind her superpowers.
The arrival of Kamran
When Nakia and Kamala went to Zoe Zimmer's party, Bruno accompanied them. But as soon as they entered the party, Kamran dove into the pool.
The entry of Kamran left everyone amazed, however, Bruno was the only one who got baffled and uninterested in the new guy.
Accepted into Caltech
The very next day, Bruno gets to know that he got accepted into Caltech. However, he wasn't sure whether he should go or not.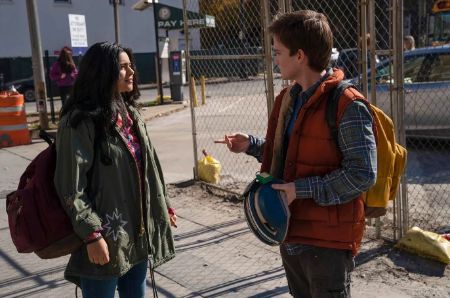 Bruno didn't want to leave Kamala alone, as she was still not able to completely control her powers.
Witnessing the Night Light in action
During the party at Mosque, everyone was busy on their own. But out of nowhere, a kid started screaming as he was hanging from a tower's window.
Bruno stood alongside Nakia as they got to see Kamala in action. Since Bruno knew about her identity, he was proud to see his friend do such a thing.
Conversation with Kamala
After saving the kid at the party, Kamala disappeared. Upon knowing that Kamala is safe, Bruno went to meet her.
When they met each other, Kamala explained her encounter with the Clandestine. She even told Bruno about Kamran and his mother.
Kamala's brother, Aamir's Wedding
A few days later, Bruno attended Aamir's wedding. He even participated in the surprise dance show for the groom and bride.
But as soon as Bruno got an opportunity to dance with Kamala, they were interrupted by Kamran. He warned them about the Clandestines arrival for the attack.
Escaping from the Clandestine
When the Clandestine started attacking Kamala, Bruno got injured as well. Kamala then helped Bruno to stand and run away from the building.
The Damage Control does get hold of the Clandestine and during that time, Kamala along with Bruno escaped from the other door. On their way out, Nakia finds out about Kamala's superhero identity.
Helping Kamran
After gaining power, Kamran goes to Bruno for some help. But when they are attacked by the drones, they run away.
Bruno takes Kamran to the Mosque where Nakia is already present. And, Nakia suggests Bruno take away Kamran to the school for their safety.
Battle at the School
When Kamala requested help from Kareem, he suggested she help out Kamran escape from the town. For that, Kamala made a plan.
Without any hesitation, Bruno accepted to help. Along with Nakia, Kamala, Aamir, and Zoe, Bruno achieved success in executing their plan.
But while Kamala was defending Kamran from the Damage Control, Bruno had no other option than be a spectator.
Bruno Carrelli's Ability
Genius-Level Intellect
Skillful Engineer
Who portrays the role of Bruno Carrelli in MCU?
Matt Lintz portrays the role of Bruno Carrelli in the Marvel Cinematic Universe. He is an American actor who got famous for his role as Matty Van Patten in the movie "Pixels".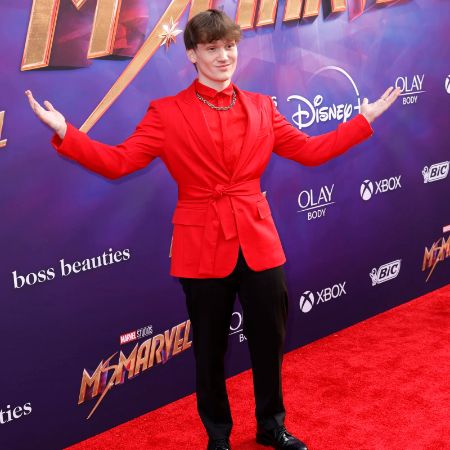 The American actor has also appeared in "The Walking Dead" series in the role of Henry. He has had an outstanding career until now and no doubt, the future looks bright for the young actor.
Talking about his career in the MCU, it is fair to say that it is still far from over. Being a sidekick to Ms. Marvel does bring a lot of opportunities for his character as well. While Iman Vellani is already on the cast of The Marvels. It's safe to assume that he will be seen in future MCU projects as well.