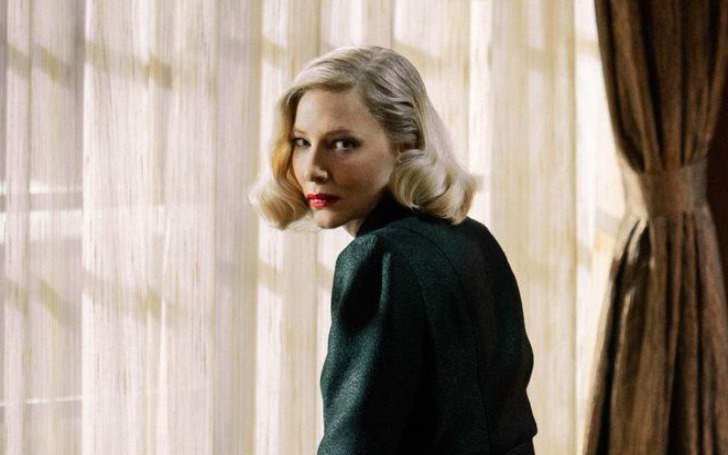 Cate Blanchett is a highly acclaimed Australian actress known for her versatility and exceptional talent. With a career spanning over three decades, Blanchett has captivated audiences with her remarkable performances in both film and television.
From her early beginnings to her recent successes, this blog post delves into the life, achievements, and contributions of this iconic actress.
Is Cate Married? If yes, With Whom?
Cate Blanchett is currently in a married relationship with her husband, Andrew Upton, and Andrew has been a source of stability and happiness in her life. The couple first crossed paths in 1996 during the production of the play "Seagull," and their connection blossomed into a romantic relationship.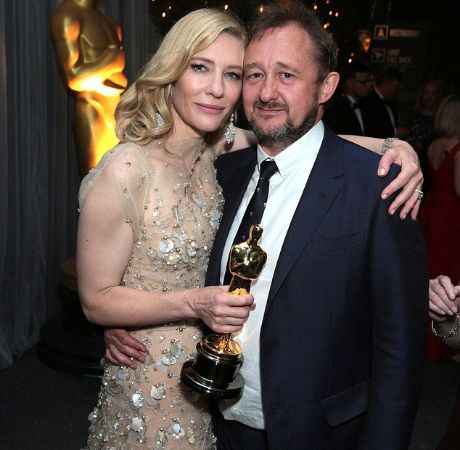 They exchanged vows in 1997, choosing the serene Blue Mountains National Park in New South Wales, Australia, as the setting for their wedding.
Is Blessed With Four Children
Cate Blanchett and Andrew Upton have four children together, including Dashiell John Upton, born in 2001, who has shown an interest in acting. Roman Robert Upton joined the family in 2004, followed by Ignatius Martin Upton. They founded the Sydney Theater Company in 2008, reflecting their shared love for the arts.
While Blanchett keeps her personal life private, she mentioned having emotional connections with women but clarified that she had not engaged in sexual relationships. In 2015, the couple expanded their family through adoption, embracing their daughter Edith. Their relationship remains strong, focusing on family, shared values, and their artistic pursuits.
Net Worth & Income Source:
Cate Blanchett, the esteemed Australian actress, has an estimated net worth of $95 million. She has amassed her wealth through her successful acting career, which spans both independent and mainstream films. Blanchett has consistently delivered outstanding performances, earning her numerous accolades and substantial financial rewards. Between August 2017 and August 2018, she earned $13 million, placing her among the top 10 highest-paid actresses worldwide.
Blanchett's real estate ventures have also contributed to her financial portfolio. She and her husband, playwright Andrew Upton, resided in Brighton, England, for a decade before returning to Australia in 2006.
In Sydney, they purchased a mansion in the north shore suburbs for $7 million, later acquiring a neighboring property for $5 million. They combined the lots and renovated the property before listing it for sale in 2015 at $14.7 million. Two years later, they sold the home for $13 million. Following their departure from Australia, the couple relocated to East Sussex, England, where they purchased a residence for $4 million.
Physical Appearance:
Cate Blanchett possesses an equally captivating physical appearance. Standing at an elegant height of 5 feet 8 inches (173 cm), she carries herself with grace and poise. With a slim body type, Blanchett's body measurements of 34-25-35 inches further highlight her graceful figure.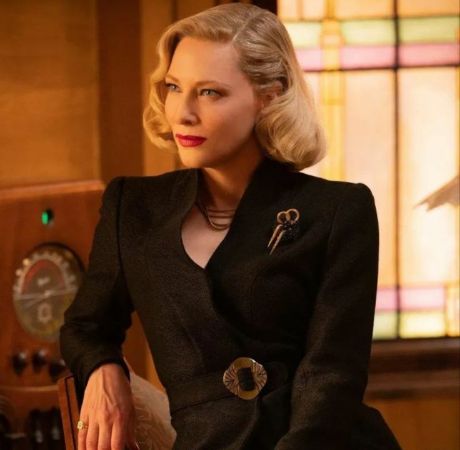 She maintains her physique with a weight of 59 kilograms (130 pounds). Her blonde hair beautifully frames her face, complementing her striking blue eyes, which captivate audiences with their depth and intensity.
Blanchett's shoe size is 11 (US), indicating her statuesque presence, and she comfortably fits into a dress size of 2 (US). Her physical attributes perfectly complement her immense talent, establishing her as a timeless beauty in the world of entertainment.
Career Highlights:
Blanchett's acting journey began in 1990 with her debut film, "Caboria." She quickly rose to prominence through notable performances in films such as "Paradise Road" (1997), "Elizabeth" (1998), and "The Talented Mr. Ripley" (1999). However, it was her portrayal of Galadriel in "The Lord of the Rings" trilogy (2001-2003) that solidified her status as a leading actress.
Throughout her career, Blanchett has taken on a diverse range of roles across various genres, showcasing her versatility and depth as an actress. Her filmography includes critically acclaimed movies such as "Blue Jasmine" (2013), for which she won an Academy Award for Best Actress, and "Carol" (2015), which garnered widespread praise.
Awards and Nominations:
Cate Blanchett's exceptional talent has earned her numerous awards and nominations. Notably, she has won two Academy Awards, the first for Best Supporting Actress in "The Aviator" (2005) and the second for Best Actress in "Blue Jasmine" (2014). She has also received four BAFTA Awards, including Best Actress for "Elizabeth" (1999) and "Blue Jasmine" (2014).
Blanchett's achievements extend to the Golden Globe Awards, where she has won four times. Her memorable performances in "Elizabeth" (1999), "The Aviator" (2005), "Blue Jasmine" (2014), and "Tar" (2023) earned her recognition in various categories. Additionally, she has been honored with three Screen Actors Guild Awards for her outstanding contributions to the film industry.
Her Role as Hela in Thor: Ragnarok:
In 2017, Blanchett portrayed the formidable antagonist Hela, the Goddess of Death, in the Marvel blockbuster "Thor: Ragnarok." Her compelling performance as the main antagonist garnered critical acclaim, showcasing her ability to breathe life into complex characters.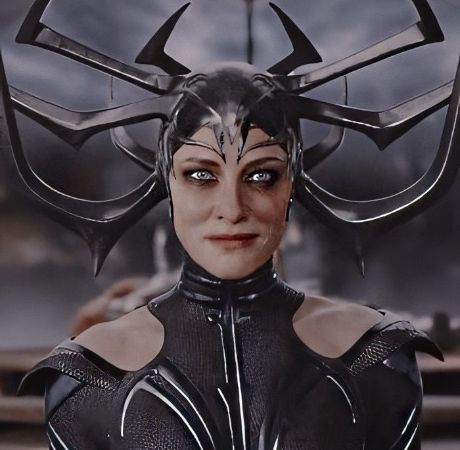 Blanchett's portrayal of Hela added depth and intensity to the film, contributing to its overall success.
About Thor: Ragnarok Cast & Movie:
"Thor: Ragnarok" is the third installment in the Thor series and the seventeenth film in the Marvel Cinematic Universe. Directed by Taika Waititi, the movie features an ensemble cast, including Chris Hemsworth as Thor, Tom Hiddleston as Loki, Mark Ruffalo as Hulk, and Tessa Thompson as Valkyrie.
The film follows Thor's journey as he confronts the powerful and vengeful Hela, who threatens to bring about the destruction of Asgard. "Thor: Ragnarok" received widespread acclaim for its humor, visual effects, and the performances of its cast members, including Cate Blanchett's captivating portrayal of Hela.
"Thor: Ragnarok" proved to be a commercial success, grossing over $850 million worldwide. The film resonated with both critics and audiences, solidifying its place as one of the highest-grossing Marvel films. Cate Blanchett's impactful performance as Hela contributed to the film's box office triumph.
Updated On Thu Jun 29 2023 Published OnThu Jun 29 2023 By Dbista