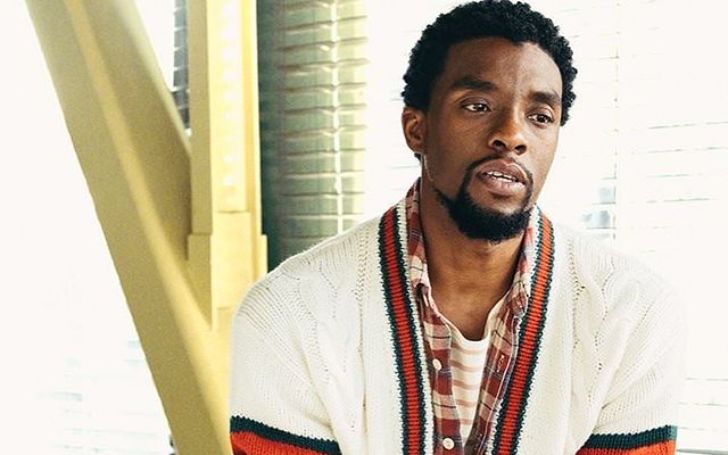 Facts of Chadwick Boseman
| | |
| --- | --- |
| Birth Date | November 29,1976 |
| Full Name | Chadwick Aaron Boseman |
| Birth Name | Chadwick Boseman |
| Occupation | Actor |
| Nationality | American |
| Ethnicity | African-American |
| Birth City | Anderson |
| Birth Country | United States of America |
| Father Name | Leroy Boseman |
| Mother Name | Carolyn Boseman |
| Gender Identity | Male |
| Sexual Orientation | Straight |
| Horoscope | Sagittarius |
| Spouse | Taylor Simone Ledward |
| Height | 183 cm |
| Networth | 12000000 |
| Sibilings | Kevin Boseman, Derrick Boseman |
| Religion | Christianity |
| Awards | Screen Actors Guild Award, Critics' Choice Movie Award, Golden Globe Award |
| Filmography | 42, Get on Up, Captain America: Civil War, Black Panther, Avengers: Infinity War, Avengers: Endgame, Da 5 Bloods, Lincoln Heights, Persons Unknown |
| Wiki Link | |
| Facebook Link | |
| Twitter Link | |
| Insta Link | |
Chadwick Aaron Boseman, mostly known as Chadwick Boseman needs no introduction. He was an American actor who received numerous accolades during his acting career of two decades.
Boseman was someone who paved a path toward success through hard work and dedication. And it is fair to say that his continuous efforts are the reason behind his successful career.
The American actor was enjoying the best time of his career. However, it was a different story in terms of his personal life. He got diagnosed with Colon Cancer back in 2016 and he kept it a secret from everyone.
Unfortunately, Boseman passed away back on 28th August 2020 after fighting a long battle with his cancer. Even after his death, people still talk about him which clearly shows the legacy he has left behind.
Let's know more about Chadwick Boseman. How did he start his career? How rich was he? And what was his relationship status?
Chadwick Boseman's Early Life
Chadwick Boseman was born on 29 November 1976 in Anderson, South Carolina, United States. The Black Panther famed actor would have turned 46 years old in 2022. Unfortunately, he lost his battle against Colon Cancer at the age of 43.
The American actor was born and raised by his parents, Leroy Boseman and Carolyn Boseman. Chadwick's ethnicity was African-American whereas his religion was Christianity.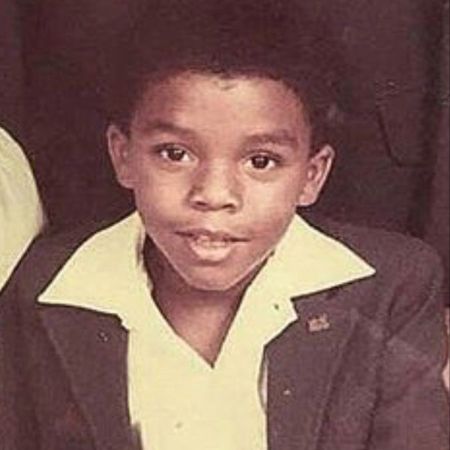 Being able to spend more time with his family allowed Boseman to have a strong bond with his family. Not only his parents but his two brothers as well, Kevin Boseman and Derrick Boseman.
Chadwick Boseman's Relationship with his Brothers
Boseman was the youngest brother to Kevin and Derrick. All three of them shared a strong bond with each other. When Boseman passed away, Kevin and Derrick were the most affected ones.
Losing a brother is a very hard situation. Both of the brothers went through a lot of emotions during that time. During an interview, Kevin even mentioned that he spent a few weeks under the pecan tree where all three of them made their fondest memories.
Chadwick Boseman's Academic Background
For his schooling, Boseman attended T. L. Hanna High School located in Anderson, South Carolina. He was a very well-spoken person. And this nature of his led him to compete and secure eighth place in the National Speech and Debate event.
Later in his life, the American actor got selected for the basketball team as well. However, he picked Arts as his major and went on to attend Howard University. With a desire to get into the entertainment industry, he graduated with a Bachelor of Fine Arts in directing.
Chadwick Boseman's Professional Life
As mentioned above, Chadwick Boseman paved a path toward success through hard work and dedication. His outstanding performance in several movies earned him the name and fame he has as of now.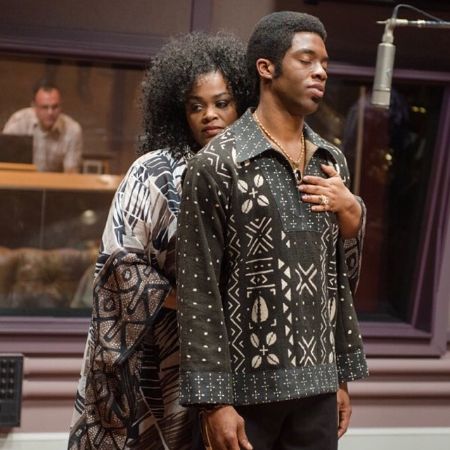 Boseman even received nominations after his death which clearly shows the talent he had as an actor. Let's have a look at how he stepped into the entertainment industry.
How did Chadwick Boseman start having an interest in Acting?
When he was a child, Boseman wanted to be an Architect. But gradually his interest shifted into writing and directing. He even wrote his first play during his junior year when one of his classmates got shot and killed.
During his time at Howard University, the American actor attended British American Drama Academy in England. He was only able to attend that academy because of his mentor who helped him by raising funds.
Boseman always wanted to write and direct but to relate with actors, he started studying acting. He even took additional courses from New York's Digital Film Academy after returning to the U.S.
The Start of Chadwick Boseman's Career
At the start of his career, Boseman worked as a Drama League Directing Fellow and Drama Instructor. Slowly, he started getting some recognition through his work as a stage actor in 2002.
Not only acting, but Boseman even directed and wrote several plays during his early days. He finally got the opportunity when he got cast in his first television show, "Third Watch".
Boseman even got the opportunity in another show, "All My Children". However, he got fired because of voicing concerns. Even after getting fired, it didn't stop him from securing other projects. Yes, it was a slow start but he started securing different projects one after another.
The Rise of Chadwick Boseman's Career
To bring some changes in his life, the American actor moved to Los Angeles. After his relocation, he did secure some more projects. But his breakthrough role arrived with the film "42".
Since then, Boseman's career has only gone upwards. The rise in his career started because of his outstanding performance. His performance received love and praise from not only fans but the critics as well.
Boseman even reached one of the highest points in his career when he got cast in the role of T'Challa, aka Black Panther in the Marvel Cinematic Universe. His performance as T'Challa helped him gain name and fame in huge numbers.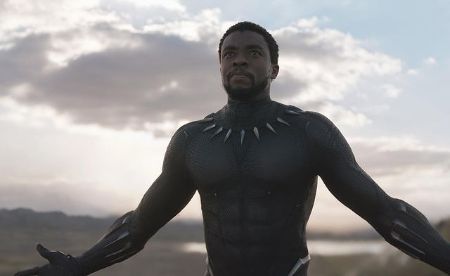 Apart from the projects of the Marvel Cinematic Universe, Boseman appeared in a few other movies as well. "21 Bridges", "Da 5 Bloods", "What If...?", and "Ma Rainey's Black Bottom" are some of the movies.
Chadwick Boseman's Involvement with Marvel Cinematic Universe (MCU)
As per IMDB, the Black Panther famed actor has appeared in a total of 34 projects as an actor. Among all those projects, the projects from MCU might be the ones that allowed him to gain a huge fan following.
In 2016, Boseman started portraying T'Challa, aka Black Panther. He first appeared in the film "Captain America: Civil War". Since then he appeared in four other Marvel projects. He would have reprised his role of T'Challa in "Black Panther: Wakanda Forever" as well.
However, Boseman's death left everyone wondering who is going to be the next Black Panther. The trailer of the Black Panther 2 does show us that someone will take the mantle. But it is still not confirmed who will play Black Panther now.
How much did Chadwick Boseman make from Black Panther?
According to reports, the American actor got paid a hefty amount of money. His salary was $700,000 for his cameo in "Captain America: Civil War". But the real question is, how much did he make from the first standalone film, Black Panther?
Black Panther got released back in 2018. For this movie, Chadwick Boseman got paid $500,000. The movie went on to become a global success and earned a whooping $1.3 Billion. Because of this, he took profits from the earnings of the film as well.
Who will replace Chadwick Boseman in Black Panther: Wakanda Forever?
It is still a question for everyone about the next Black Panther. Ever since the death of Chadwick Boseman, Marvel fans have only one thing in mind. They are wondering who will replace Chadwick Boseman in Black Panther 2.
Upon the arrival of the trailer for Black Panther 2, several fan theories made their way on the internet. But nothing's confirmed yet. For now, we need to be patient and wait for the official confirmation. But if you want to go through some potential names that might replace Chadwick Boseman then you can read this article.
Did Chadwick Boseman voice T'Challa in the Disney+ series, "What If...?"?
What If...? is an animated series based on the characters from Marvel Comics. The plotline of the series follows what would have happened if the certain story would have been different.
Chadwick Boseman's role as T'Challa is irreplaceable. But since he had already passed away before the release of the series, who voiced T'Challa in "What If...?"?
Well, it was no one other than Boseman himself. Long before his death, he had already given his voice to the animated series.
Almost a year later from his death, people were not expecting to hear his voice. But when the episode aired, it was a surprise as well as an emotional moment for all Chadwick Boseman's fans around the world.
Chadwick Boseman's Movies and TV Shows
The American actor entered the entertainment industry two decades ago. During that time span, he appeared in several movies and tv shows.
Let's have a look at some of the Movies and TV shows that Chadwick Boseman appeared in.
Movies
The Express: The Ernie Davis Story
42
Get on Up
Captain America: Civil War
Marshall
Black Panther
Avengers: Infinity War
Avengers: Endgame
Da 5 Bloods
Ma Rainey's Black Bottom
TV Shows
Third Watch
Lincoln Heights
Lie to Me
Castle
Justified
What If...?
Chadwick Boseman's Net Worth
Chadwick Boseman is a great actor and there is no doubt about that. Throughout his career, he has managed to deliver an outstanding performance on several occasions.
With involvements in different projects, the Black Panther actor has secured an enormous amount of money for his fortune. His net worth was estimated at around $12 Million as of 2020.
The vast majority of Boseman's net worth comes from his career as an actor as well as sponsorships and brand collaborations.
Chadwick Boseman's Cars
Boseman was a huge fan of automobiles. From the very start of his career days, he dreamt of owning some cars that intrigued him. After earning himself a good amount of money, he did invest his money to fulfil one of his dreams.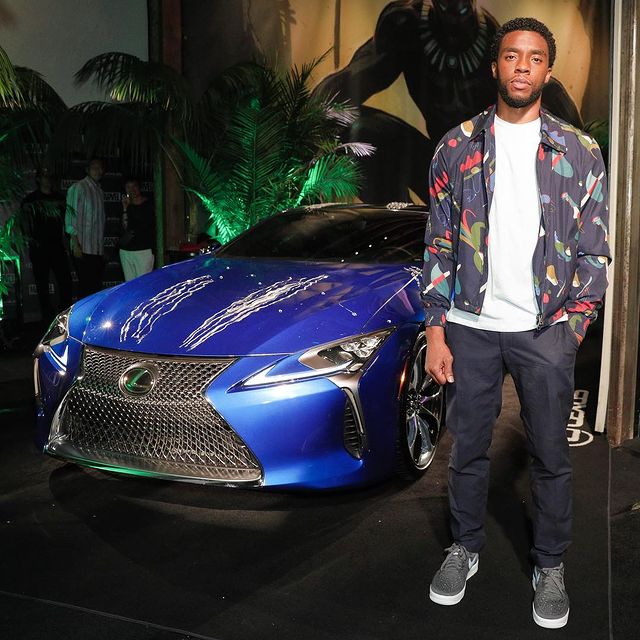 Not only one, but the American actor has a collection of several cars. Lexus LC 500h, Mercedes Benz, Range Rover are some of a few names from his collections.
Chadwick Boseman's Private Battle against Colon Cancer
Marvel Studios announced Chadwick Boseman will be the one to portray T'Challa during the comic con. On that day, he shared the stage with Robert Downey Jr. and Chris Evans.
Just when things were looking good for Boseman, he stumbled upon devastating news. He received the news of him having stage III Colon Cancer. But decided to keep it a secret.
On the 28th of August 2020, a post got shared from Boseman's account. It was the statement from his family to announce his untimely death.
From the announcement, it got revealed that Boseman got involved in all the projects during that time as a patient. Unfortunately, he lost his battle against colon cancer and passed away surrounded by his family.
Chadwick Boseman's Weight Loss while he was Sick
The Black Panther famed actor didn't want to take a pause in his career. This is the reason why he kept his battle with cancer a secret. Even after being sick, he gave a hundred percent for all the projects during that time span.
Boseman even started losing weight during his battle with cancer. But no one could have guessed that he was going through such a situation.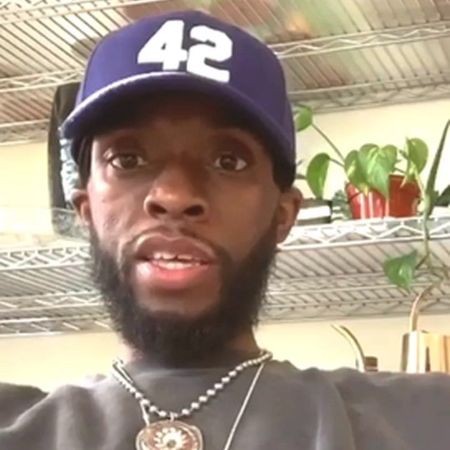 Boseman even appeared in public while he was going through a weight loss. Back then, no one knew about his situation and people even started criticizing him for such appearance.
But when the actual reason got revealed, the fans had nothing but regrets upon such criticism. Even with such weight loss, Chadwick Boseman appeared in several projects which clearly shows the work ethic he had.
Chadwick Boseman's Funeral. Where was Chadwick Boseman Buried?
On the 3rd of September 2020, a funeral service got arranged by Chadwick Boseman's family. The funeral was private and the arrangements got taken care of by Marcus D. Brown. After completing all the rituals, Chadwick Boseman got buried in his hometown, Anderson.
What was the Black Panther cast's Relationship Status? Who is Chadwick Boseman's Wife?
Chadwick Boseman was a married man. However, he kept his marriage a secret for some privacy. He got married to an American singer, Taylor Simone Ledward.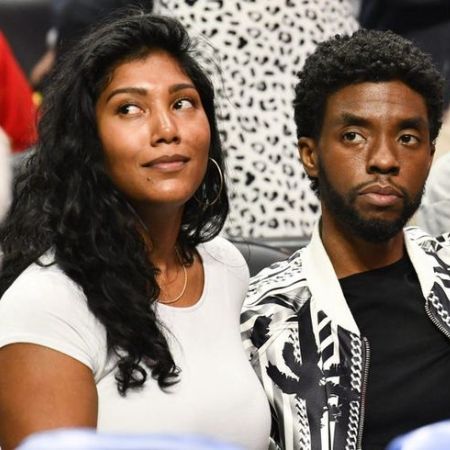 Boseman and Ledward met each other in 2015. Both of them instantly clicked with each other and even fell in love. The couple managed to keep their relationship a secret. Not only that, they even kept their marriage a secret, as tied knots with each other back in October 2019.
After the death of Boseman, his family released a statement that mentioned Chadwick married Ledward in secret. That is how the news about their marriage got public.
Chadwick Boseman's Wife Splits the Fortune between herself and his Family
The American actor's marriage was kept a secret until his death. From his successful career, Boseman earned himself a good amount of money. But during his last breath, he didn't create a will for his fortunes.
While everyone thought that Boseman's wife will be the one to inherit all his fortunes. She stepped up to announce that she will be splitting up the fortunes between herself and Boseman's family.
Chadwick Boseman's Social Media
Chadwick Boseman managed to deliver outstanding and influential performance in several projects. Because of this, he has managed to gain a huge fan following. And that fan following is still increasing after his death as well.
The American actor was quite active on his social media accounts. He was active on Instagram, Twitter, and Facebook as well. Talking about his followers, he has 11.3 Million followers on Instagram, 2.1 Million followers on Twitter, and 4.5 Million followers on Facebook.
Chadwick Boseman's Appearance at Met Gala 2018
Chadwick Boseman has appeared in several events throughout his career. But one of the most talked about events that he has appeared in is Met Gala 2018.
Boseman had a high sense of fashion. And we did get the chance to see his fashion sense on the red carpet of Met Gala 2018. Some people even started calling him the king of the red carpet.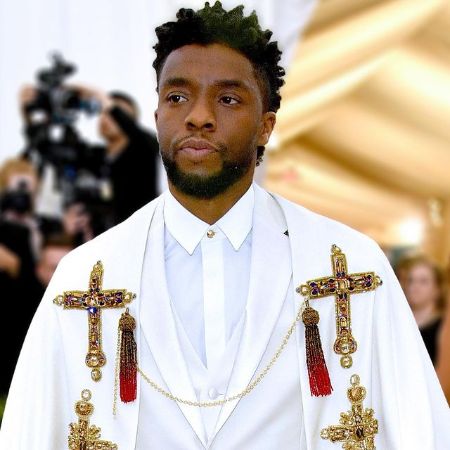 Boseman donned a fully donned white suit Versace outfit for Met Gala 2018. The outfits included religiously inspired ornaments, gold shoes, and a cape.
Chadwick Boseman's Involvement in Social Work
Apart from acting, the American actor was involved in several social works as well. His involvement includes donations to cancer charities and even different children's charities.
Using his influence, Boseman managed to secure numerous funds for several causes. It is fair to say that he was not only a great actor but a great human as well.
Chadwick Boseman's Height and Physical Appearance
Before getting diagnosed with colon cancer, Chadwick Boseman had managed to maintain a well-built body. However, he started losing weight later after getting sick.
Boseman had a combination of Dark Brown hair color and Black eye color. This combination complimented his face structure quite well. Talking about his height, he was 6 ft tall (183 cm).
Chadwick Boseman's Quotes
Have a look at some of the quotes from Chadwick Boseman.
The only difference between a hero and a villain is that the villain chooses to use that power in a way that is selfish and hurts other people.
People don't want to experience change; they just want to wake up, and it's different.
Colonialism is the cousin of slavery.
Nobody has to give me permission to write.
The best advice about getting older? Just be thankful you're not dead!
Updated On Sun Aug 14 2022 Published OnThu Aug 11 2022 By rahul