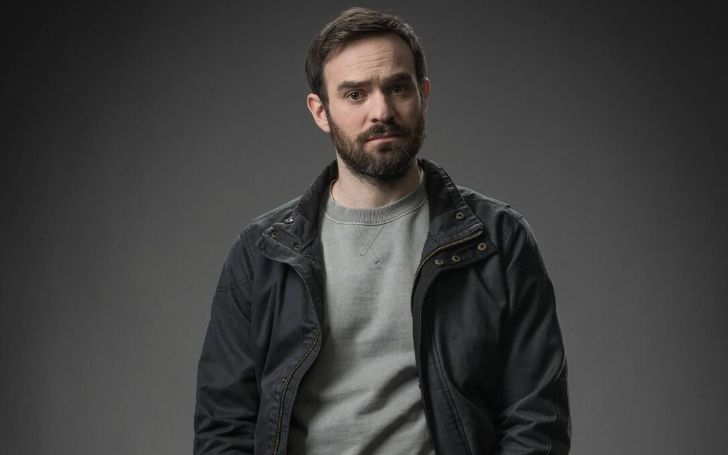 Facts of Charlie Cox
| | |
| --- | --- |
| Birth Date | December 15,1982 |
| Full Name | Charlie Thomas Cox |
| Birth Name | Charlie Cox |
| Occupation | Actor |
| Nationality | British |
| Ethnicity | White |
| Birth City | London |
| Birth Country | England |
| Father Name | Andrew Frederick Seaforth Cox |
| Mother Name | Trisha Cox |
| Gender Identity | Male |
| Sexual Orientation | Straight |
| Horoscope | Sagittarius |
| Marital Status | Married |
| Spouse | Samantha Cox |
| No Of Children | 2 |
| Height | 183 cm |
| Weight | 79 kg |
| Networth | 10000000 |
| Sibilings | Toby Cox, Zoe Cox, Oliver Cox, Emma Cox |
| Religion | Catholic |
| Awards | Screen Actors Guild Award, Helen Keller Achievement Award |
| Filmography | Judge John Deed, Dot the i, Downtown Abbey, Stardust, Daredevil, The Defenders, The Theory of Everything |
| Wiki Link | |
Charlie Thomas Cox, also known as Charlie Cox is an English actor. He earned a name for himself after portraying the role of Matt Murdock, aka Daredevil.
Cox grabbed stardom for portraying the role in the movie "The Theory of Everything" and "Stardust" as well.
The English actor got involved in the entertainment industry for a long period of time. Throughout his career, he has appeared in several movies and series. Not only that, he has managed to grab a few awards for his performances as well.
So who is Charlie Cox? Let's know more about his career, net worth, and relationship.
Early Life
Charlie Cox was born on 15th December 1982 in London, England. As of now, he is 39 years old. He got raised by his parents, Trisha Cox and Andrew Frederick Seaforth Cox in East Sussex.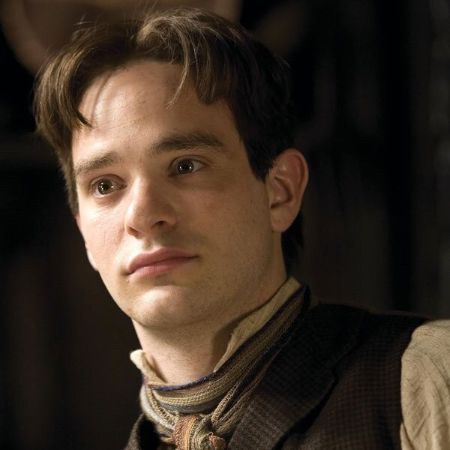 Cox is the youngest child in the family. He has four siblings where one of them is his own brother and the other three are his half-siblings.
The three of his siblings are from his father's first marriage. The actor shares a close relationship with them even though they are step-siblings. Growing up with each other allowed them to build a good relationship with each other.
Academic Background
Cox has always been a kid with a bright future. He got his education from two independent boarding schools. The institutions are Ashdown House School in East Sussex & Sherborne School in Dorset.

Later, the English actor attended Bristol Old Vic Theatre School in Bristol. He started to take acting classes and his career in acting started there.
How did Charlie Cox start his Career?
Cox didn't consider a career in acting at first, but things changed during the last few years of school. During those last few years, he started to get interested in acting.
Cox made his debut with the series, "Judge John Deed" portraying the role of young Vicar. He made an instant impact as he got cast in the role of Theo in "Dot the i" which was his debut on the big screen. Things started to take a shape in his career as Cox was able to grab numerous projects.
The Rise of Charlie Cox
The English actor started fulfilling his potential gradually. But things changed for him when he got cast in the role of Tristan Thorn in "Stardust".
This movie received global acclaim. And it is fair to say that Cox got introduced to a wide range of people through this movie. This wasn't the breakthrough performance of Cox as a major point of his career was yet to come.
In 2014, he got cast in the role of Matt Murdock, aka Daredevil which is one of the biggest roles in his career.
Cox went on to portray the role of Daredevil for three seasons. Not only that, he appeared as Matt Murdock in "The Defenders" as well.
Charlie Cox in Stardust
Stardust is a romantic fantasy film based on the novel of same name. Matthew Vaughn directed the film as well as partnered up with Jane Goldman to co-write the screenplay. The plotline of the film follows Tristan, a young man who enters the magical world.
This film was a global success. Charlie Cox portrayed the role of Tristan. With an outstanding performance in his role, he managed to receive a lot of love and praise from the audience.
Charlie Cox in Boardwalk Empire
Boardwalk Empire is a crime drama series created by Terence Winter. The series stars Steve Buscemi as Nucky Thompson, alongside several other stars. The series premiered back in 19 September 2020 and ran for 5 seasons.
Charlie Cox portrayed the role of Owen Sleater. His performance in the series received a lot of praise. Even though it was a supporting role, he delivered a praise-worthy performance.
Charlie Cox as Daredevil
Daredevil is an American television series based on the Marvel Comics character. Drew Goddard is the man who created this series.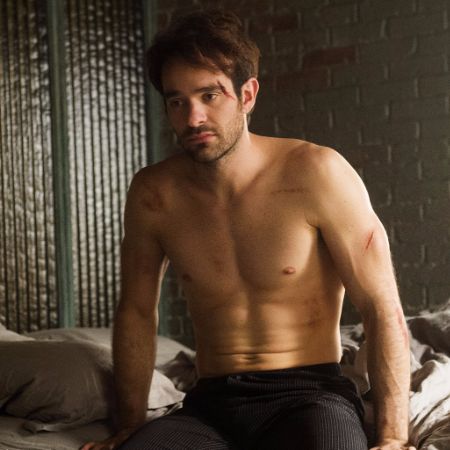 The plot of this series follows Matt Murdock, aka Daredevil. He is a blind lawyer by day and a masked vigilante by night.
Cox portrayed the role of Matt Murdock in this series. It is fair to say that he was able to give justice to the character. He delivered an outstanding performance which got a lot of praise from the audiences & the critics.
Was Charlie Cox the cast of Downtown Abbey?
It may come as a surprise to most people but yes, Cox was the cast of Downtown Abbey. He appeared as Duke of Crowborough. Since it was the English actor's early days in acting, only a few people knew about the role.
Charlie Cox's Cameo in Spider-Man: No Way Home
It is fair to say that "Spider-Man: No Way Home" was one of the biggest movies of 2021. The superhero movie had so much hype around it and no doubt, it was able to meet the fan's expectations.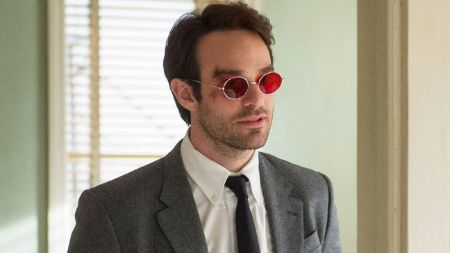 Among various characters featured in the movie, Cox's character was one of them. He reprised the role of Matt Murdock and made a cameo to surprise everyone.
Charlie Cox's Movies and Tv Shows
The list of movies and tv shows that Charlie Cox has appeared in are shown below:
Movies
Dot the i
Stardust
The Theory of Everything
King of Thieves
Spider-Man: No Way Home
Tv Shows
Judge John Deed
Boardwalk Empire
Daredevil
The Defenders
Kin
Charlie Cox's Upcoming Projects
The English actor has a bright future ahead of him. It's speculated that Cox will return to portray the role of Daredevil in the upcoming MCU project, "She-Hulk: Attorney at Law".
After that, we are going to see Cox in another MCU project "Echo". Likewise, we will see him give his voice for an animated MCU project, "Spider-Man: Freshman Year".
Not only that, Cox will appear in his own MCU project, "Daredevil: Born Again" as well. Apart from MCU, we will be seeing him in the lead role of Adam Lawrence in "Treason".
Charlie Cox's Net Worth
Throughout the years, the Daredevil star has appeared in several movies and series. From such appearances, he has managed to accumulate a good amount of money to his fortune.
As of 2022, Cox's net worth is around $10 Million. The vast majority of his net worth comes from his career as an actor.
Cox is someone who believes in simple living and thus, has maintained a simple and modest lifestyle even after earning such a huge amount of money.
Is Charlie Cox Married? Who is Charlie Cox's Wife?
Yes, Charlie Cox is a married man. He got married to Samantha Cox who is a TV producer by profession. Both of them had a fairy start to their relationship.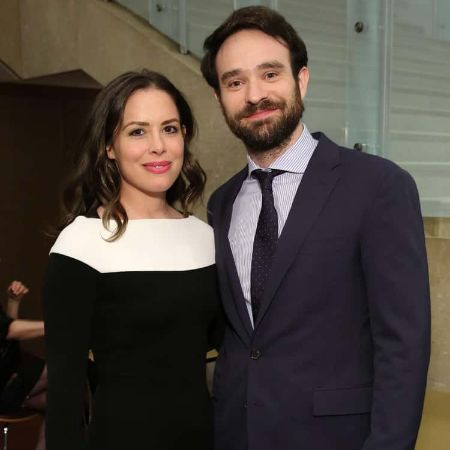 While working on the Netflix series "Daredevil", the couple crossed paths with each other. They instantly clicked with each other but decided to keep their relationship a secret.
But they were not able to hide their relationship for a long time. And in 2016, the couple got blessed with their first child. After having a baby, both of them decided to get married.
In 2018, the couple tied knots with each other and shared vows. The couple got blessed with a second child as well. And the love between them has only gotten better over the years.
Charlie Cox's Instagram
When a star grabs the limelight, it is quite common for their fans to follow their social media. Fans want to get updated with their lifestyle which is why they tend to follow them.
The same goes for the English actor as well. Over the years, he has managed to garner a quite good number of fans. But he is yet to take a step into the world of social media.
His fans have been waiting for a long time for his arrival on social media. But it seems like it will take more time for that. But if you want to get updates with news related to him then you can follow this page.
Charlie Cox's Height and Physical Appearance
No doubt, Charlie Cox is quite an athletic person. He has maintained a good physique. He has a light brown eye color and dark brown hair color which suits his face structure quite well.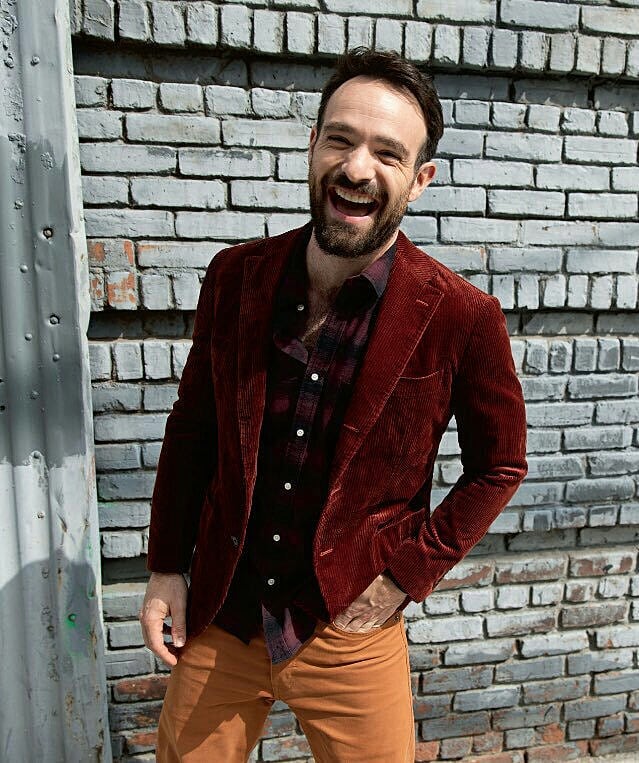 Not to forget, the English actor has good height as well. He stands tall at a height of 5 ft.10 inches (183 cm). Whereas he weighs around 79 kg (174 lbs).
Is Charlie Cox Blind?
No, Charlie Cox isn't blind. However, he did act in the role of Daredevil who is blind. He has managed to deliver an outstanding performance in his role which caused a confusion whether Cox himself is blind or not.
Updated On Tue Aug 09 2022 Published OnMon Jul 25 2022 By James Smith