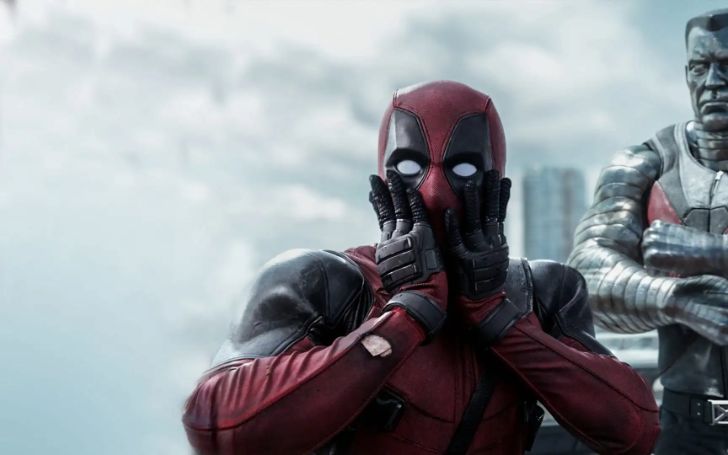 Deadpool is a fictional character from Marvel Comics. Also known by the name Wade Winston Wilson, he is a mercenary with the superhuman ability of regeneration and brute strength.
Deadpool is also known as the "Merc with a Mouth" due to his habit of continually chatting and joking. Including breaching the fourth wall for comedic effect and running puns.
Deadpool in Marvel Comics
Wade had conflicting memories of his childhood. Because of that, he thought his father left him when his mother was pregnant with him. However, it was later revealed that his parents were still married and residing in Canada.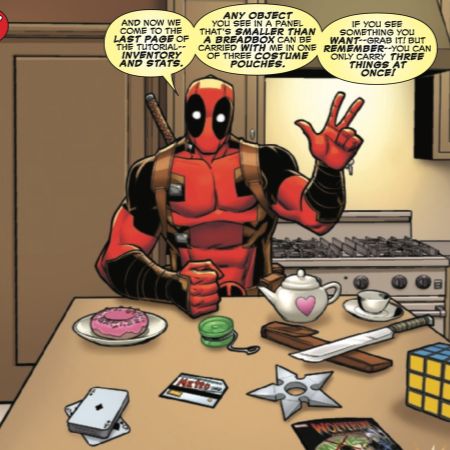 After leaving home, Wade appeared to have joined the U.S Army Special Forces. But despite his great talents, he got kicked out for refusing to execute instructions that contradicted his moral code.
How did Wade Wilson become Deadpool?
Later, Wade realized that he had developed 34 inoperable cancerous tumors. He stopped his chemo treatments, not wanting to prolong the situation. But Department K, a secret weapons development arm of the Canadian government, offered him hope.
Wade went on to become a test subject in Department K's branch of the joint US/Canadian superhuman enhancement project, the Weapon X Program. His cancer was temporarily stopped by the insertion of a healing factor extracted from another Department K agent, the mutant Wolverine.
Is Deadpool a Marvel or DC Character?
Deadpool is a Marvel character, not a DC character. Because of his DC counterparts, it is easy to get confused but know that he is not from DC Comics.
Why can't Deadpool regenerate his face and skin?
Deadpool's healing factor consistently fights with his cancer but never wins. That is why it became a part of his body giving him a heavily scarred face and skin.
Is Deadpool a Hero or Villain in Marvel Comics?
Deadpool is an antihero. He initially appeared as a villain of the New Mutants and X-Force, but later he evolved into a more heroic role.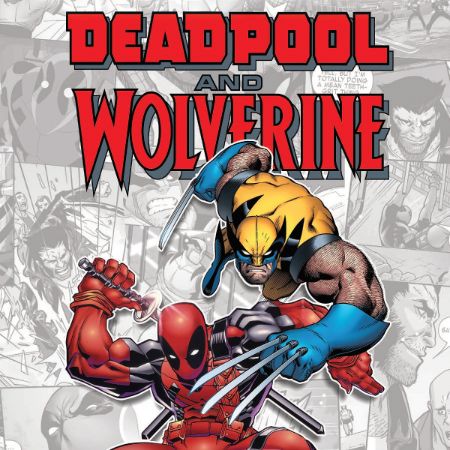 Deadpool got introduced as a Villain for the New Mutants. But later, he worked alongside Wolverine, The Avengers, X-Men, and many more. So it is fair to say that he is an antihero.
Appearances alongside Several Characters
Because of the character's popularity, Deadpool has appeared in a variety of Marvel comics. The following list shows the few characters that Deadpool has appeared alongside:
Spiderman
Kingpin
Venom
Wolverine
X-Men
X-Force
The Avengers
What is Deadpool Kills the Marvel Universe?
"Deadpool kills the Marvel Universe" is a storyline where Merc with a Mouth finally went off the rails and slaughtered the Marvel Universe.
While the first version of the story was terrifying, the second version was far worse. It even connected to another dystopian Marvel Universe, making it one of the most devastating Deadpool storylines ever.
Deadpool in Marvel Cinematic Universe
Deadpool is yet to make his Marvel Cinematic Universe debut. His previous two films were not associated with MCU and they didn't give any continuity to other MCU projects as well. But things are going to change with the release of the third film in the Deadpool franchise.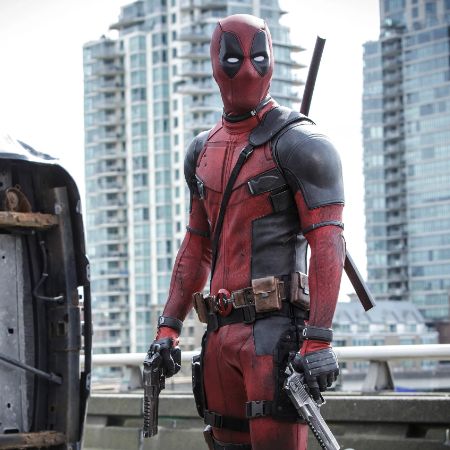 In the previous two films, Deadpool got portrayed as the chatty mercenary Wade Wilson who gains regenerative powers. And no doubt, there will be no changes to that in the future MCU projects as well.
When did Deadpool make his Debut in the Cinematic Universe?
If you are not aware then do know that Deadpool made his debut back in 2009's "X-Men Origins: Wolverine". However, the character was not portrayed properly. Not only that, several negative reviews got received as well because of that.
But Deadpool made his comeback in 2016. A humorous side and attempts to breach the fourth wall got portrayed quite correctly. And ever since then fans have loved every bit of Deadpool.
Since Deadpool is yet to make his MCU appearance. Let's have a look at the films that he has appeared in.
Deadpool
Deadpool is an American superhero film based on the characters from Marvel Comics. It is a spin-off in the X-Men film franchise which got distributed by 20th Century Fox at that time.
The storyline of this film follows the origin of Deadpool. Not only that, we even get to see him go against several characters.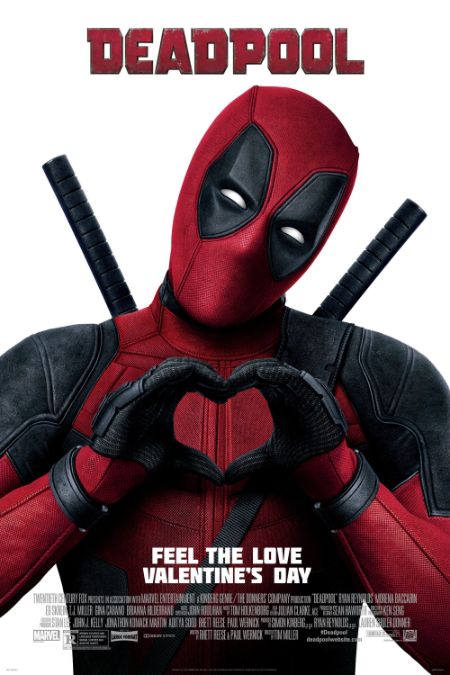 The following list shows the cast of Deadpool:
Ryan Reynolds portrays Wade Wilson, aka Deadpool
Morena Baccarin portrays Vanessa
Ed Skrein portrays Francis Freeman, aka Ajax
T.J. Miller portrays Weasel
Brianna Hildebrand portrays Negasonic Teenage Warhead
Stefan Kapičić provides the voice of Colossus
Deadpool 2
Deadpool 2 is an American superhero film based on the Marvel Comics character, Deadpool. It is a spin-off in the X-Men film series and a sequel to 2016's Deadpool.
The storyline of this follows Deadpool who goes against a time traveler known as Cable. But while fighting Cable, he even tries to save a young kid who goes by the name of Russell Collins.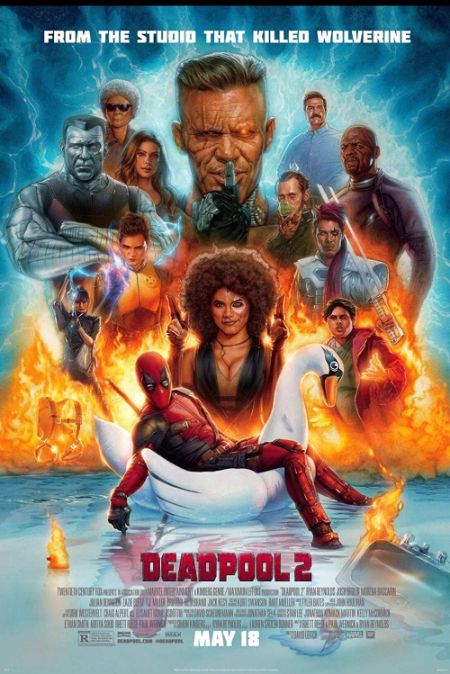 The following list shows the cast of Deadpool 2:
Ryan Reynolds portrays Wade Wilson, aka Deadpool
Josh Brolin portrays Cable
Morena Baccarin portrays Vanessa
Julian Dennison portrays Russell Collins / Firefist
Zazie Beetz portrays Domino
Brianna Hildebrand portrays Negasonic Teenage Warhead
Jack Kesy portrays Black Tom Cassidy
Ryan Reynolds provided the voice for the Juggernaut
Stefan Kapičić voices Colossus
When will Deadpool 3 Release?
As of now, it shouldn't be a surprise that Deadpool will be joining MCU. And now, we have a release date as well. Yes, the third film from the Deadpool franchise will be released on 6th September 2024.
On top of that, Hugh Jackman will be making his return as Wolverine in this film. This also confirms the entry of Wolverine into the Marvel Cinematic Universe.
Deadpool's Ability
Regeneration/Healing Factor
Extended longevity
Master Assassin
Skilled Martial Artist
Super Human Ability
Who Plays Deadpool?
Ryan Reynolds portrays the role of Deadpool in the X-Men spin-off film. Not only that, he will be reprising his role in future MCU projects as well. He is a Canadian and American actor. With a worldwide box-office gross of more than $5 Billion, he is one of the highest-grossing film actors of all time.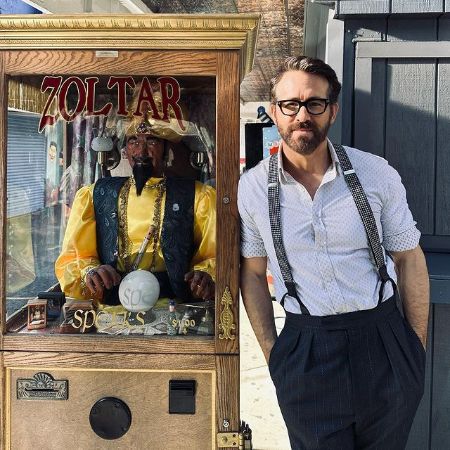 As per IMDB, Ryan has over 110 projects under his name as an actor. This clearly shows the experience he holds as an actor. And no doubt, he won't be stopping anytime soon. So it is fair to say that we will keep seeing Ryan Reynolds as Deadpool for quite a long time.