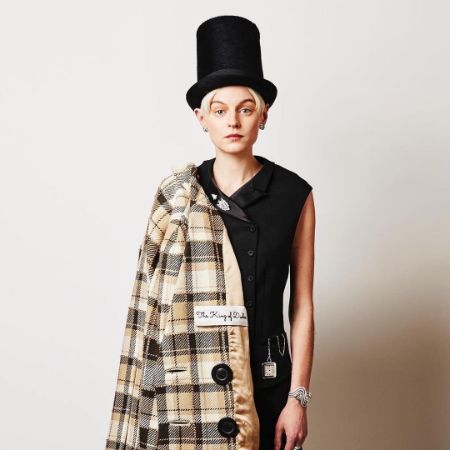 Facts of Emma Corrin
| | |
| --- | --- |
| Birth Date | December 13,1995 |
| Full Name | Emma-Louise Corrin |
| Occupation | Actress |
| Nationality | British |
| Ethnicity | Caucasian |
| Birth City | Royal Tunbridge Wells, Kent |
| Birth Country | England |
| Father Name | Chris Corrin |
| Father Occupation | Businessman |
| Mother Name | Juliette Corrin |
| Mother Occupation | Speech Therapist |
| Gender Identity | Other |
| Sexual Orientation | Queer |
| Horoscope | Sagittarius |
| Marital Status | Single |
| Height | 173 cm |
| Weight | 55 kg |
| Networth | 1000000 |
| Sibilings | Richard and Jonty Corrin |
| Education | Studied drama at the University of Bristol |
| Hobbies | Reading, Writing |
| Awards | 2021 Winner Critics Choice Award, 2021 Winner Golden Globe |
| Filmography | The Crown, Deadpool 3, My Policeman |
| Insta Link | |
Emma Corrin has captured the hearts of audiences with her incredible acting skills, particularly through her portrayal of Princess Diana in the popular series, "The Crown." Her ability to bring characters to life on screen is truly remarkable.
Exciting news awaits her fans as Corrin is set to venture into the Marvel universe, making her debut in the highly anticipated movie, "Deadpool 3." Born on December 13, 1995, in Royal Tunbridge Wells, Kent, England, UK, She stands at a height of 5 feet 8 inches (173 cm) and maintains a weight of 55 kg (121 lbs). Let's learn a bit more about her career.
Is Corrin Seeing Anyone?
Recent events have sparked rumors about Emma Corrin's romantic life, as she was seen sharing a kiss with actor, Rami Malek during a lunch outing at the Buoy and Oyster restaurant in Margate, Kent. While neither of them has officially confirmed the relationship, their close moments together have fueled speculation among fans and the media.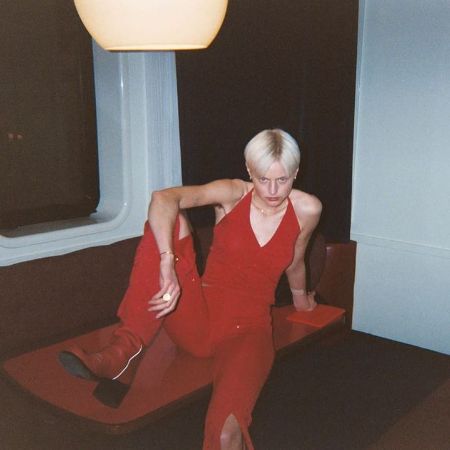 It's worth noting that Corrin identifies as non-binary, which speaks to her openness about her identity and personal life. Before this restaurant rendezvous, the pair were spotted looking particularly cozy at Bruce Springsteen's BST Hyde Park concert in London on July 8, 2023.
Despite the intrigue surrounding their connection, both Corrin and Malek have chosen to keep details about their relationship relatively private. As time unfolds, fans are eager to learn more about this potential budding romance and how these two talented individuals navigate their personal and professional lives together.
Net Worth Status
Emma Corrin's estimated net worth of $1 million is a testament to her successful career in the entertainment industry. Acting has been her primary source of income. During her time on the acclaimed series "The Crown," it's believed that she earned around $40,000 per episode, highlighting the significance of her role as Princess Diana.
Beyond her acting prowess, Corrin's entrepreneurial spirit shines through as she owns a production company called Bucklers Hard Productions Limited. This venture showcases her diverse interests within the entertainment world and her desire to contribute creatively from multiple angles.
Will Be In Deadpool 3
Exciting news has been confirmed for Corrin's fans as she gears up for her debut in the Marvel universe with a role in "Deadpool 3," as mentioned in an article from The Hollywood Reporter. This marks a significant step in her career, transitioning from her acclaimed portrayal of Princess Diana to a new venture in the superhero realm.
Marvel enthusiasts are abuzz with anticipation, especially since it has been revealed that Corrin will be taking on the role of a villain in the upcoming film. The specific character she will embody remains a well-kept secret, not only from the public but also from the actress herself. Marvel has chosen to keep this intriguing detail under wraps.
As is often the case with passionate Marvel fans, speculation, and excitement have been ignited by Corrin's upcoming villainous role in "Deadpool." The internet is buzzing with discussions and theories about which character she might bring to life on the screen. Some names that have emerged from the fan chatter include Lady Deadpool, Itsy Bitsy, and Lady Breathstrike.
Read about Brianna Hildebrand and Stefan Kapičić
What Does Corrin Like About Deadpool?
Corrin's anticipation for her role in "Deadpool 3" is fueled by her appreciation for the unique qualities of the Deadpool universe. She particularly admires the franchise's self-awareness and its ability to poke fun at its conventions. This meta approach, where the character Deadpool often comments on the absurdities of the superhero world, resonates with her as an artist.
Corrin has also expressed her awareness of the responsibility that accompanies being a part of such a beloved and significant cultural phenomenon. She understands the emotional connection fans have to the Deadpool universe and recognizes its status as a true phenomenon.
Corrin's gratitude for the opportunity to join this world is evident as she recognizes the privilege and excitement that come with being a part of something that holds immense meaning for countless people. Only time will tell if her performance in the film will be something that Marvel fans will love her for.
Has Also Worked In DC
Corrin's talent has not only extended to the Marvel universe but has also made a mark in the world of their rivals, DC. Her presence was felt in the TV series "Pennyworth," where she portrayed the character Esme Winikus. This role showcased her versatility as an actress as she delved into the DC universe.
Corrin's appearance in four episodes of the show allowed her to contribute her skills to a different corner of the superhero genre. This demonstrates her ability to seamlessly transition between various projects and embody diverse characters, making her a sought-after talent in the entertainment industry. Whether it's any movie or show, the actress's presence brings a unique spark to any universe she becomes a part of.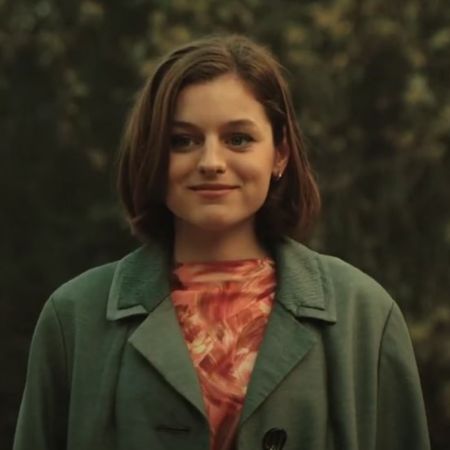 According to the show's IMDb page, "Pennyworth" offers a captivating narrative that delves into the intriguing origins of Alfred Pennyworth, a former special forces soldier residing in London. The show unravels the untold story of how this iconic character's path crossed with that of Bruce Wayne's father.
As viewers follow Alfred's journey, they witness the transformation of a skilled soldier into the loyal and trusted butler we've come to know in the Batman universe. Set against the backdrop of London, the series provides insights into the challenges and circumstances that led him to embark on a new chapter as the Wayne family's confidant and protector.
Not Familiar With The MCU ( For Now)
Although Emma Corrin is currently not well-versed in the vast Marvel Cinematic Universe (MCU), her involvement in "Deadpool 3" has opened the door to exploring this intricate world. She candidly shared that her exposure to the MCU has been limited, having watched "Spider-Man" and "Black Panther."
As Corrin steps into the Marvel universe, she acknowledges the complexity it holds and the need for a thorough debriefing. She finds herself intrigued by the depth of interconnected characters, storylines, and Easter eggs that make up this expansive cinematic landscape.
Corrin aptly describes the MCU as an "absolute mind-f***," highlighting the sheer complexity and the puzzle of connections that come with it. Her recognition of the intricate web of relationships and events within the MCU showcases her willingness to embrace this new challenge and immerse herself in the extraordinary Marvel storytelling.
Corrin's Filmography Outside Marvel
Emma Corrin's filmography extends beyond her upcoming Marvel role, showcasing her versatility as an actress. In "My Policeman," she takes on the role of Younger Marion, offering a glimpse into a captivating narrative. The 2022 film "Lady Chatterley's Lover" features Emma as Connie Reid, presenting her ability to bring depth to complex characters.
Corrin's participation in the TV series "Ten Percent" demonstrates her range, with a notable appearance in a single episode. The intriguing character of Anna in "Anna X" allows Emma to further showcase her acting prowess in the 2021 production.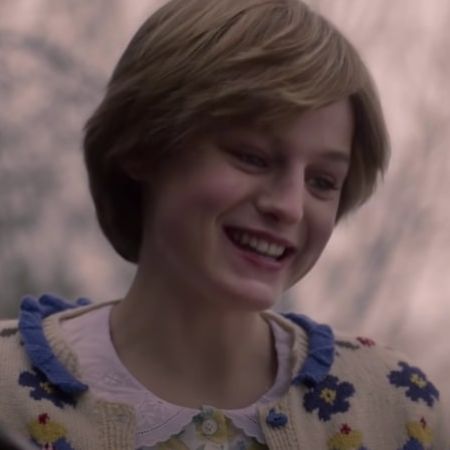 Notably, Corrin's portrayed the iconic Princess Diana (Lady Diana Spencer) in the hit series "The Crown," capturing hearts with her portrayal. Her talent is evident in her role as Jillian Jessup - Miss South Africa in "Misbehaviour."
Additionally, Corrin's TV appearances include the role of Esther Carter in an episode of "Grantchester." Through various roles in films like "Alex's Dream" and "Cesare," her dedication to her craft and her ability to immerse herself in diverse characters continue to shine brightly in the entertainment world.
Marvel Film Will Be Her First Villian Role
Corrin's venture into "Deadpool 3" will mark her debut as a villain in a film, a role she is eagerly looking forward to. Expressing her enthusiasm, she shares, "I feel really excited to play a villain. I haven't done that, and it's an itch I want to scratch." This sentiment highlights her eagerness to explore new facets of her acting abilities.
The prospect of portraying a character with a different perspective and motivation seems to energize Corrin's creative spirit. As the actress embraces this fresh challenge, her dedication to stretching her artistic boundaries shines through, promising an engaging and dynamic performance that adds a new layer to her already impressive portfolio.
Check Out Marvel Bang for more
Updated On Tue Aug 22 2023 Published OnTue Aug 22 2023 By Vinay