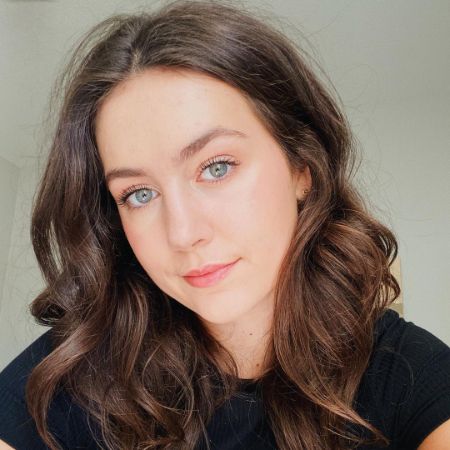 Emma Fuhrmann, the talented actress from Texas, portrayed Cassie Lang, who is Ant-Man's daughter. She has been part of the MCU universe with a tiny appearance in "Avengers: Endgame."
The September 15, 2001, born actress, Fuhrmann has showcased her acting skills outside the Marvel Universe too. She has acted in several films like "The Magic of Belle Isle" and "Lost in the Sun."
Ant-Man's Daughter Is Engaged
Emma Fuhrmann has some exciting news in her personal life—she's engaged! However, she has been quite private about her fiancé, and not much is known about him yet.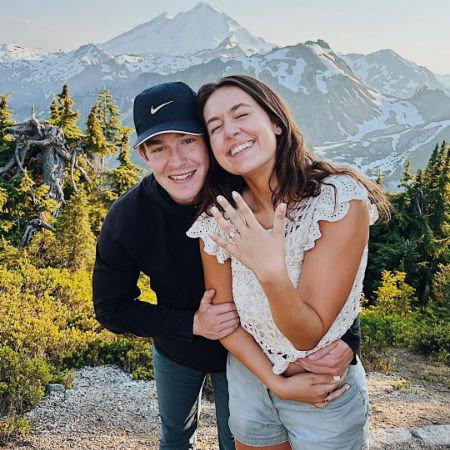 Fuhrmann shared the news of this event with her fans on July 16, 2023, through an Instagram post. The post was a lovely moment of joy and celebration, as she revealed this important milestone in her life.
Through her Instagram post, Fuhrmann first showed us a glimpse of this man in her life. Ant-Man's daughter also took a moment to express her gratitude by thanking Jesus, highlighting the importance of faith and spirituality in her journey.
What Is The Net Worth Of The Actress?
Emma Fuhrmann is a rising name in the film industry, and her estimated net worth of $1 million reflects her success. Her primary source of income is her acting career, where she has showcased her talent in various movies and television projects.
Fuhrmann hasn't publicly disclosed her income. But she was in the "Avengers: Endgame," the second-highest-earning film of all time with a $2.79 billion worldwide collection. It suggests that she likely earned quite well from her involvement in this blockbuster.
Emma Was In The Avengers: End Game
Fuhrmann's role in "Avengers: Endgame" was a remarkable one as she portrayed Cassie Lang. The daughter of Scott Lang (Paul Rudd) and Maggie Lang. This was a significant part of one of the biggest superhero movies of all time, making her a part of cinematic history.
In that unforgettable moment in "Avengers: Endgame," Ant-Man emerged from the time machine. He soon discovers the devastating aftermath of Thanos's snap. The half of Earth's population had disappeared.
Amidst this chaos, Ant-Man's reunion with his grown-up daughter was a poignant scene. It was a scene that tugged at the audience's heartstrings.
Even though Fuhrmann's appearance in the film was brief, it carried a powerful emotional weight. Their heartfelt connection showcased the lasting impact of Thanos's actions on families and relationships. Her portrayal of Cassie Lang in that single scene left an indelible mark on the audience.
Thought Emma Auditioned For Black Widow
Fuhrmann's audition experience for a younger Black Widow is a fascinating story. Imagine her surprise when she first thought she was trying out for such an iconic role in the Marvel universe. It's not every day that you get the chance to audition for a Marvel character.
Fuhrmann recalls that back in June 2017, there was no buzz or hype about the upcoming project, as mentioned in the Comic Book. It meant she had little information to go on. It's a situation that many aspiring actors can relate to – going into an audition with limited knowledge and just giving it your best shot.
Emma's initial guess was that she might be auditioning for a younger Black Widow. She came to this guess because of their resemblance to each other. It's a reminder that actors often rely on their instincts and abilities to interpret roles, even when the details are shrouded in secrecy.
Replaced In Quantumania
In a surprising turn of events for Marvel fans, Fuhrmann's character of Cassie Lang was replaced. Marvel decided to replace her with Kathryn Newton. The new actress played the Ant-man's daughter, Cassie in the movie "Ant-Man and the Wasp: Quantumania."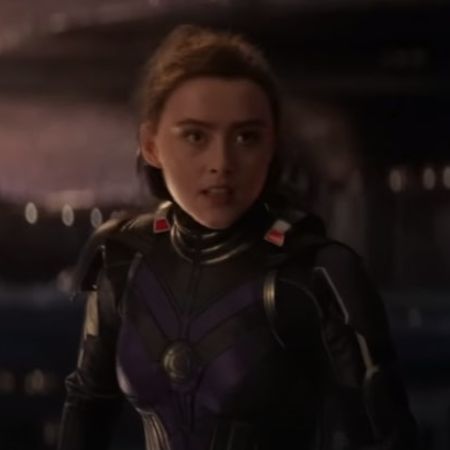 It was a significant change in the cast that got people talking (mostly in a negative way towards Marvel). While it's not uncommon for movies to recast characters for various reasons, Emma's portrayal of Cassie left a memorable mark in "End Game," a significant film in the MCU.
The Sad Way Emma Discovered She Was Replaced
It must have been tough for Fuhrmann to find out that she had been replaced in the Marvel movie without any prior notification. Like many of us, she discovered the news only when Disney made the official announcement about the new casting choice.
Imagine how surprising and disheartening it must have been for Emma to learn about this big change. It goes to show that even in the world of big studios and major franchises, communication can sometimes be challenging, and actors may face unexpected twists in their careers.
Fans Reaction To The Actress Replacement
"Ant-Man and the Wasp: Quantumania" received mixed reviews. And Newton's portrayal of Ant-Man's daughter, Cassie Lang, didn't resonate with everyone.
It's important to remember that people have varying opinions when it comes to movies. Despite the mixed reception, the film still had its moments and contributed to the ongoing Marvel Cinematic Universe storyline.
The Reason Behind Emma's Replacement
The decision to replace Fuhrmann as Cassie Lang in "Ant-Man and the Wasp: Quantumania" was driven by the director, Peyton Reed's vision for the character.
Reed chose Newton because he admired her acting skills, as mentioned in an article from CBR. He believed she could bring a certain dynamic to the role that fit well with Paul Rudd's character.
In the movie, Cassie is growing up, and Reed wanted her to have a quick-witted and sharp personality, like Scott. This choice was made to create a more seamless and engaging dynamic between Rudd's character and his daughter.
Started As A Child Actress
Emma Fuhrmann's journey in the world of acting began at a remarkably young age. When she was just 9 years old, she had the incredible opportunity to work alongside the legendary actor Morgan Freeman in the film "The Magic of Belle Isle."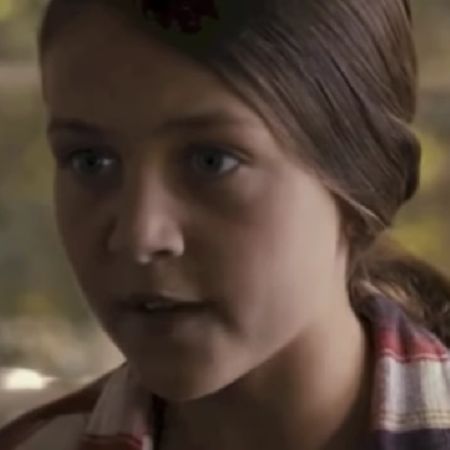 In the film, Fuhrmann takes on a heartwarming role as a young girl with a deep curiosity. A curiosity about imagination and its origins. Her character's desire to explore the wonders of creativity and where it comes from was a central theme of the film.
That's quite an impressive start to a career in Hollywood! It takes immense talent and determination to shine on the big screen at such a tender age. Emma's early experiences undoubtedly laid a strong foundation for her future in the industry.
Involved In Philanthropy Works
Fuhrmann's philanthropic efforts are truly commendable. She has dedicated her time and resources to support non-profit organizations. She works with Institutes that focus on helping underprivileged youth, military families, and animals, both at home and abroad.
Fuhrmann's dedication to making a positive impact extends through her partnerships and involvement with various organizations and campaigns. She has collaborated with organizations like Gentle Barn, and The Humane Society of the United States.
Emma's support for the Alzheimer's Association demonstrates her commitment to animal welfare and helping those affected by Alzheimer's disease. Additionally, her association with Swim Today/USA Swimming promotes physical activity and healthy living.
The Ant-man's daughter's participation in Brat Pack 11 and her involvement in DoSomething.org campaigns further highlight her efforts to engage with the community. Her multifaceted philanthropic work showcases her passion for creating a better world.
Filmography Of The Actress
Emma Fuhrmann has a diverse filmography that spans various genres and platforms. In "Murder in the Vineyard" (2020), she played Beatrice Kirk, adding her talent to a TV movie.
Fuhrmann also made a memorable appearance in "Station 19" (2018) as Rachel Morewall in a TV series episode. In "Sky West and Crooked" (2020), a short film, she portrayed the character Candice.
Emma's work in "Chicago Fire" (2012) as Erica Ballard showcases her versatility in TV series. The actress has also ventured into short films, with roles in "Sweeter on the Vine" (2017), "A Taylor Story" (2016), and "Are We Listening?" (2012), demonstrating her range as an actress.
Besides, Furhmann has contributed to TV series such as "Prime Suspect" (2011) and "The Good Guys" (2010), making her mark in the industry from a young age.
Check Out Marvel Bang for more
Updated On Sat Sep 09 2023 Published OnSat Sep 09 2023 By Vinay