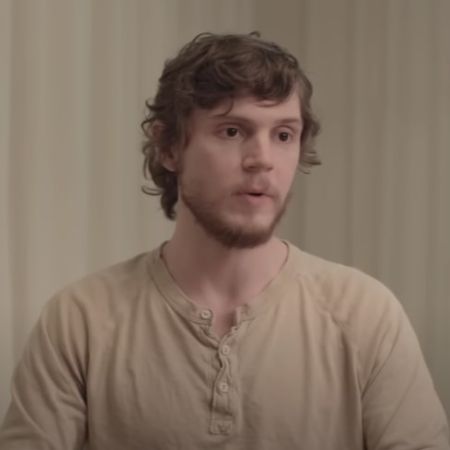 Facts of Evan Peters
| | |
| --- | --- |
| Birth Date | January 20,1987 |
| Full Name | Evan Thomas Peters |
| Birth Name | Evan Thomas Peters |
| Occupation | Actor |
| Nationality | American |
| Ethnicity | Caucasian |
| Birth City | St. Louis, Missouri |
| Birth Country | USA |
| Father Name | Phil Peters |
| Mother Name | Julie Peters |
| Gender Identity | Male |
| Sexual Orientation | Straight |
| Horoscope | Aquarius |
| Marital Status | Single |
| Height | 180 cm |
| Weight | 77 kg |
| Networth | 4000000 |
| Sibilings | Andrew Peters and Michelle Peters |
| Hobbies | Knitting, Playing Piano |
| Awards | Golden Globe Awards 2023 - Best Actor in a Limited or Anthology Series or Television Movie, Primetime Emmy Award - Outstanding Supporting Actor in a Limited or Anthology Series or Movie |
| Filmography | Dahmer - Monster: The Jeffrey Dahmer Story, X-Men: Days of Future Past |
Evan Peters is a talented actor known for his roles in various popular movies and TV shows. He was born on January 20, 1987, in St. Louis, Missouri, USA. One of his notable roles was portraying Pietro Maximoff, also known as Quicksilver, in the hit TV series "WandaVision."
However, even before this role, Peters gained significant recognition for playing the same character in several movies of the "X-Men" franchise, including "X-Men: Days of Future Past," "X-Men: Apocalypse," "Deadpool 2," and "Dark Phoenix." His portrayal of Quicksilver in these films was widely praised by both critics and audiences.
Relationship Status
As of now, Evan Peters is leading a single and private life. Nevertheless, in the past, he has had a notable dating history. One of his well-known relationships was with the singer-songwriter Halsey, (2019-2020). Interestingly, it was revealed that Halsey had a huge crush on Evan even before they started dating.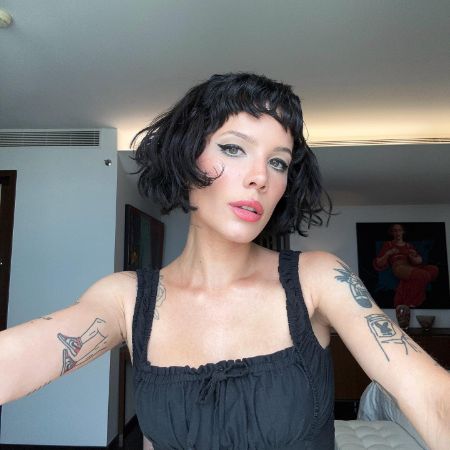 Peters also had a significant romantic involvement with actress Alexia Quinn in the past. Their paths first crossed back in 2011 when they were both working together on the play "Living at Home." However, like many relationships, theirs faced challenges, and unfortunately, they decided to part ways in 2012.
Peters was also romantically linked with Pixie Geldof in the past. Their dating rumors first sparked when they were seen holding hands at the Coachella music festival in 2010. However, after about a year of being together, reports surfaced that they had decided to end their relationship in 2011.
Net Worth Of The Actor
Evan Peters has achieved considerable financial success in his career, with net worth estimated at $4 million. His primary source of income comes from his work as an actor, and he has been involved in several well-known projects.
One of Peters's most prominent roles was in the popular TV series "American Horror Story," where he showcased his versatility. He also made name for himself in the film industry, starring in movies like "Never Back Down," "Kick-Ass," and several of the "X-Men" films. Additionally, he joined the cast that included Josh Brolin for "Deadpool 2," solidifying his presence in the genre.
Apart from acting, Peters has also ventured into modeling, further showcasing his talents and versatility in the entertainment world. With his continued dedication and hard work, his net worth is likely to grow as he takes on new opportunities in his career.
Controversial Relationship With Emma Roberts
Evan Peters and Emma Roberts had a relationship that gained widespread attention due to its popularity and controversies. Their love story began when they met while working together on the movie "Adult World" in 2012. From then on, their relationship became an on-and-off rollercoaster that lasted for seven years before they eventually called it quits in 2019.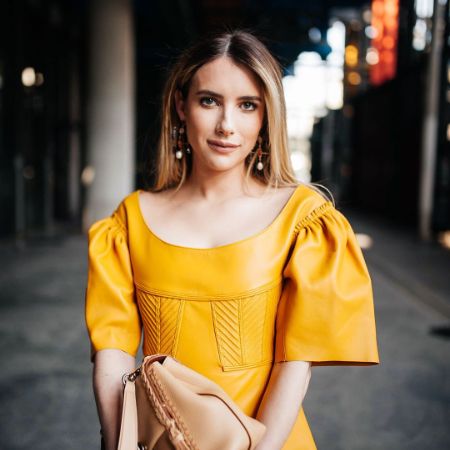 During this time, Peters and Roberts even got engaged on July 7, 2013, which added to the public interest in their romance. However, their relationship faced some challenging moments, one of which was when Roberts was reportedly arrested for domestic violence against the actor. This incident was confirmed by friends close to the couple and stirred up significant media attention.
Moreover, rumors circulated that Roberts might have been unfaithful to Peters, allegedly involved with actor Hayden Christensen, though there was no concrete evidence to prove these claims. Despite the ups and downs, their relationship showcased the complexities that can come with fame and love in the public eye.
Plays QuickSilver In The MCU
Peters has become well-known for his portrayal of the speedy mutant Quicksilver in the Marvel Cinematic Universe (MCU). In his most recent work within the MCU, he played a character named Ralph Bohner, who also had a striking resemblance to Pietro Maximoff in the TV series "WandaVision."
Fans were thrilled to see Peters take on this role and add his unique touch to the character. However, before his appearance in the MCU, he had already established himself as Quicksilver in the X-Men film series (the film that also includes Hugh Jackman) when it was under the ownership of 20th Century Productions.
Peters impressed audiences with his performances as Quicksilver in movies like "X-Men: Days of Future Past," "X-Men: Apocalypse," "Deadpool 2," and "Dark Phoenix." His ability to bring the fast and witty Quicksilver to life has made him a fan favorite and a significant figure in both the X-Men franchise and the MCU.
Peters On Playing QuickSilver
Peters truly enjoyed portraying Quicksilver and had blast filming the special effects sequences that showcased his character's super-speed abilities. To achieve the dynamic super-speed scenes, they used bright lights and asked other actors to keep their eyes open, which, he admits, could be painful for them as mentioned in an article from Movie Web.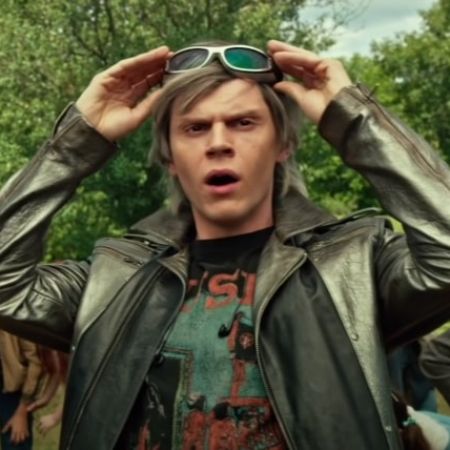 However, the hard work and dedication paid off, as the result was visually stunning and added an exhilarating dimension to the character. The experience left a positive impact on Peters, and he has openly expressed his desire to play Quicksilver again in future projects.
Work Outside Marvel
In addition to his work in the Marvel universe, Peters has made a significant impact on various other projects in the entertainment industry. One of his most recent and notable roles was portraying the infamous serial killer Jeffrey Dahmer in the TV series "Dahmer - Monster: The Jeffrey Dahmer Story," earning him global recognition for his gripping and intense performance.
Beyond that, Peters's versatility shines in the hit TV show "American Horror Story," where he impressively portrayed a staggering 16 different characters throughout the anthology series. His talent extends to the big screen as well, with memorable roles like Todd in "Kick-Ass."
Moreover, Peters has made mini appearances in popular shows like "Monk," "House," "One Tree Hill," and "The Office," showcasing his ability to leave a lasting impression even in brief roles.
Peters's dedication to his craft and exceptional acting skills have been recognized with prestigious accolades, including a Primetime Emmy Award for Outstanding Supporting Actor in a Limited or Anthology Series or Movie for his role in "Mare of Easttown."
Peters's Golden Globe Controversy
Evan Peters recently found himself embroiled in a controversy following his Golden Globe win in 2023 for "Best Actor in a Limited or Anthology Series or Television Movie" for his portrayal of the infamous serial killer in "Dahmer - Monster: The Jeffrey Dahmer Story."
The controversy stemmed from criticism by the mother of one of Dahmer's victims, Tony Hughes. She expressed her concerns about the entertainment industry profiting from portraying real-life killers, stating that it perpetuates an unhealthy fascination with such individuals as mentioned in an article from the Indie Wire.
The mother further highlighted the heartbreaking reality that the families of the victims often suffer, not receiving any financial compensation while the tragedies are commercialized for profit. She felt that Peters should have used his acceptance speech as an opportunity to acknowledge and honor the victims' families.
How Did Peters Get Into Acting?
Peters' journey into the world of acting began while he was growing up in a Catholic household and attending a Catholic school. It was during this time that he discovered his passion for the performing arts.
When Peters' father, Phil Peters's job required the family to move to Grand Blanc, Michigan, his interest in acting continued to grow, and he decided to take acting classes to further develop his skills.
At just 15 years old, Peters took a bold step and moved to Los Angeles with his mother, Julie Peters driven by the desire to pursue a career in the entertainment industry. Despite the move, he never lost sight of the importance of education, and while in Grand Blanc, he attended school at Grand Blanc High School.
However, Peters' acting aspirations led him to leave before graduating, as he was determined to pursue his dreams in Hollywood. This decision marked the beginning of his incredible journey in the world of acting, eventually leading him to become a renowned and versatile actor in the industry.
Check Out Marvel Bang for more bios
Updated On Sun Jul 30 2023 Published OnSun Jul 30 2023 By Vinay