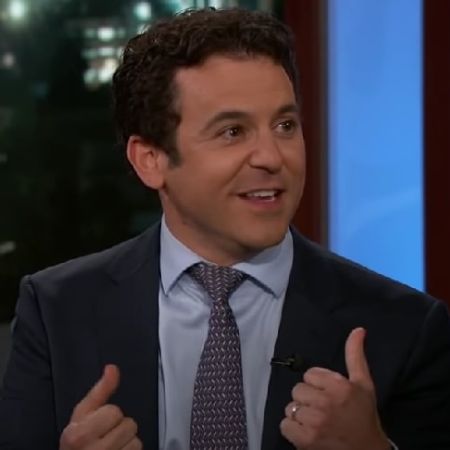 Facts of Fred Savage
| | |
| --- | --- |
| Birth Date | July 9,1976 |
| Full Name | Fred Savage |
| Birth Name | Fredrick Aaron Savage |
| Other Name | Freddy |
| Occupation | Actor |
| Nationality | American |
| Birth City | Chicago, Illinois |
| Birth Country | USA |
| Father Name | Lewis Savage |
| Father Occupation | Consultant |
| Mother Name | Joanne Savage |
| Gender Identity | Male |
| Sexual Orientation | Straight |
| Horoscope | Cancer |
| Marital Status | Married |
| Spouse | Jennifer Lynn Stone |
| No Of Children | 3 |
| Height | 178 cm |
| Weight | 76 kg |
| Networth | 30000000 |
| Sibilings | Ben and Kala Savage |
| Education | Studied Bachelor's Degree in English from the Stanford University |
| Awards | 2014 Winner OFTA Television Award |
| Filmography | The Wonder Years, The Princess Bride, The Boy Who Could Fly |
Fred Savage, an American actor, is widely recognized for his role as Kevin Arnold in the beloved TV series, "The Wonder Years." His talent and charm have earned him a special place in the hearts of audiences. In addition to his iconic television work, he has ventured into the world of Marvel with the movie "Deadpool 2," where he portrayed a character named Fred Savage.
Born on July 9, 1976, in Chicago, Illinois, USA, Savage has brought his acting skills to various projects, captivating audiences with his performances. Standing at a height of 5 feet 10 inches (178 cm) and weighing 76 kilograms (167 pounds), he possesses a commanding presence that complements his acting prowess.
How Much Wealth Does The Actor Have?
Fred Savage, whose impressive net worth stands at $30 million, has garnered his wealth primarily through his successful acting career. While the exact figures of his salary remain undisclosed, his income source has predominantly been his involvement in various film and television projects.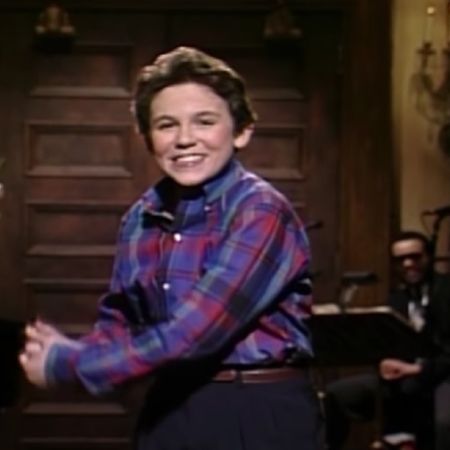 Notably, Savage resides in a stunning modern farmhouse located in the prestigious neighborhood of Bel Air. His business acumen extends beyond the entertainment industry as he has also dabbled in real estate. He once listed his Mediterranean-style house, showcasing his flair for distinctive properties, for a noteworthy price of $4.998 million.
Additionally, Savage has showcased his versatile talents by lending his voice to Honda commercials in the past, which has proven to be a lucrative venture for him. This multifaceted approach to his career showcases his ability to adapt and succeed in various domains, contributing to his impressive financial portfolio.
Savage Is A Married Man
Fred Savage is not only a talented actor but also a happily married man. He tied the knot with Jennifer Lynn Stone, also known as Jennifer Savage, on August 7, 2004. Their wedding took place at the enchanting L'Orangerie restaurant nestled in the vibrant city of Los Angeles, California.
Savage and Stone chose to have a Jewish wedding, a celebration with special cultural significance. The journey to their wedding day began when he proposed in September 2003. During a romantic getaway to Italy, he asked her to spend the rest of their lives together.
Savage and his wife, Stone share a heartwarming history as childhood friends. They both spent their early years growing up in a cozy small town just outside Chicago. However, their connection faced a temporary separation in 1988 when Fred, who was only 11 years old at the time, along with his family, made the big move to Los Angeles.
Yet, destiny had a surprise in store for Savage and Stone. A decade later, at the joyous occasion of the actor's 22nd birthday party, their paths crossed once again. The reunion sparked a newfound closeness, and what began as a rekindled friendship soon blossomed into something even more special.
Savage Work With Marvel
Savage's collaboration with Marvel has introduced him to the world of superheroes, expanding his acting repertoire. Notably, he was part of the Deadpool franchise, a series loved by many. In the movie "Once Upon a Deadpool," he took on a small but memorable role in the X-Men Universe.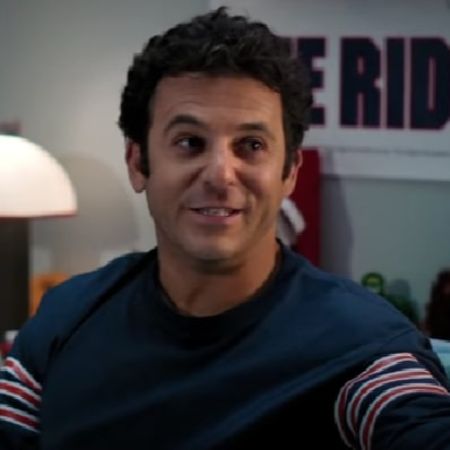 Portraying a character named Fred Savage, he played an angry teenage mutant residing in an orphanage. This unique portrayal added a touch of humor and intrigue to the film, showcasing his ability to adapt to different roles and genres. His involvement in the Marvel universe demonstrates his versatility as an actor and his willingness to embrace new challenges.
About The Actor's Marvel Character
In "Once Upon a Deadpool," Savage's Marvel character takes on a refreshing twist, as he's portrayed as a regular human without any superpowers. Unlike traditional superheroes, his character doesn't possess any extraordinary abilities. In the movie, an exciting turn of events unfolds as he becomes the unwitting focus of the story.
Deadpool, portrayed by Ryan Reynolds, kidnaps Savage's character to create a unique and family-friendly atmosphere for the film. In a charming and entertaining narrative approach, Deadpool narrates the events of "Deadpool 2" in the form of a whimsical bedtime story to his character. This creative storytelling technique adds an extra layer of humor to the movie.
Read about other Deadpool actors Jed Rees and Terry Crews
What Is Once Upon A Deadpool?
"Once Upon A Deadpool" is a particular version of "Deadpool 2" that has been reimagined for a wider audience. Unlike the original, which had an R-rating due to its mature content, this film carries a PG-13 rating, making it more suitable for a broader range of viewers, including younger audiences, as mentioned in an article from X-Men Fandom.
This version presents a retelling of the original story with some adjustments to ensure that it aligns with the milder rating. The movie enjoyed a limited release in theaters, giving fans the chance to experience the beloved characters and action in a new light. This adaptation provided a fresh perspective on the world of Deadpool while maintaining its trademark wit.
Savage Sexual Assault Controversy
Savage found himself embroiled in a severe controversy involving allegations of sexual assault. He was accused of reportedly engaging in inappropriate behavior by forcing himself upon a former crew member from his show "The Wonder Years."
In response to these accusations, Savage firmly denied any wrongdoing, maintaining his innocence throughout the ordeal. Shockingly, the situation escalated when a group of six crew members, all of whom were women, came forward to collectively address the issue.
As a consequence, Savage faced immediate professional repercussions. He was swiftly removed from his roles as both the director and executive producer of the reboot of "The Wonder Years." This event shed light on the significance of addressing allegations of misconduct seriously and underscored the importance of creating safe working environments.
Revisiting The Princess Bride Character
In "Once Upon a Deadpool," Savage had a delightful reunion with his past as he reprised his role from "The Princess Bride." In this version of the film, he portrayed the Grandson, a character he originally played in the classic movie. The filmmakers recreated the iconic bedroom from the 1987 film to bring a sense of nostalgia and connection to the original story.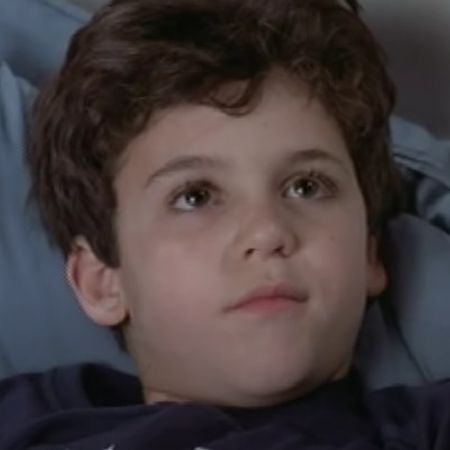 For Savage, being back on that set was an extraordinary experience, as mentioned in an article from Yahoo! Entertainment. He mentioned that the feeling of being in that familiar environment was quite surreal for him. It's as if he stepped back in time to revisit a cherished moment from his acting career.
Other Controversies
Apart from the aforementioned controversy, Fred Savage has been entangled in another notable dispute from his past. During the final season of the "Wonder Years" when he was just 16 years old, he faced a lawsuit. Monique Long accused both him and his co-star Jason Hervey of subjecting her to daily instances of verbal and sexual harassment.
In response to these allegations, Savage vehemently denied any involvement in such behavior. In March 2018, he faced yet another legal challenge when Youngjoo Hwang, a former member of the wardrobe department on "The Grinder," filed a lawsuit against him. He was accused of assault and battery, but no evidence was found and hence, the case was dismissed.
Amidst various controversies, Savage faced accusations of favoritism and was also trolled for having a relationship with a much younger woman who was part of the crew. The woman making the allegations claimed that this relationship involved gestures like gifts and even a stay at his home in Atlanta, where the show "Wonder Years" was being filmed.
The woman was also accused of these interactions and shared that when she attempted to protect the younger woman from his behavior, he responded with verbal harassment and belittlement. This situation highlighted the importance of maintaining appropriate relationships and behavior in professional settings.
Check Out Marvel Bang for more
Updated On Sat Sep 02 2023 Published OnSat Sep 02 2023 By Vinay