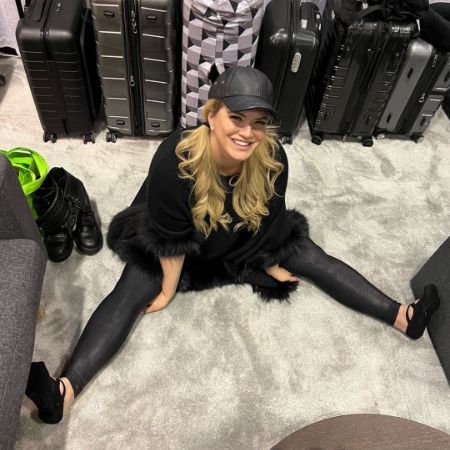 Facts of Gina Carano
| | |
| --- | --- |
| Birth Date | April 16,1982 |
| Full Name | Gina Joy Carano |
| Birth Name | Gina Joy Carano |
| Other Name | Conviction |
| Occupation | Actress |
| Nationality | American |
| Ethnicity | Mixed |
| Birth City | Dallas County, Texas |
| Birth Country | USA |
| Father Name | Glenn Thomas Carano |
| Father Occupation | Professional football player |
| Mother Name | Dana Joy |
| Gender Identity | Female |
| Sexual Orientation | Straight |
| Horoscope | Aries |
| Marital Status | Relation |
| Height | 173 cm |
| Weight | 65 kg |
| Networth | 4000000 |
| Sibilings | Casey Carano and Christie Carano |
| Education | Studied Psychology at the University of Nevada, Las Vegas |
| Filmography | Deadpool, The Mandalorian, Fast & Furious 6 |
| Facebook Link | |
| Insta Link | |
Gina Carano is a former MMA fighter and now a talented actress known for her roles in popular Marvel and sci-fi productions. She portrayed the tough and powerful character Angel Dust in the movie "Deadpool" and gained further recognition for her portrayal of the fearless Cara Dune in the hit series "The Mandalorian."
Born on April 16, 1982, in Dallas County, Texas, USA, Carano has made a significant impact in the entertainment industry. Standing at a height of 5 feet 8 inches (173 cm), and a weight of just 143 pounds (65 kg) she possesses a strong presence on screen.
Currently Dating Kevin Ross
Gina Carano's relationship with Kevin Ross has been a journey of ups and downs. The couple initially faced a breakup in 2008, but destiny had other plans for them. In a heartwarming twist, they rekindled their romance in 2015, and their love has been going strong ever since.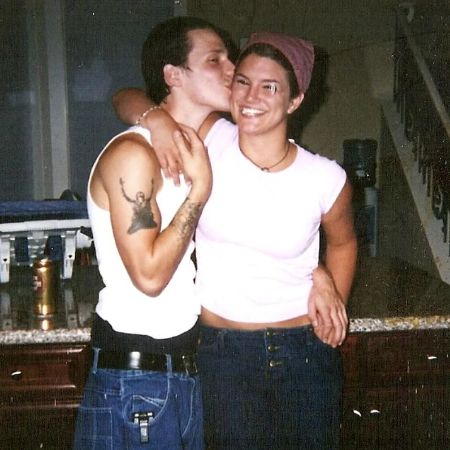 Ross, who earned the nickname 'The Soul Assassin,' is a former Bellator kickboxing featherweight champion, showcasing his remarkable skills in the world of combat sports. He decided to retire from professional Muay Thai in 2021, marking the end of a successful career. It was Kevin's influence that ignited Gina's interest in mixed martial arts (MMA).
Net Worth Of The Actress
Gina Carano has achieved a commendable net worth of $4 million, primarily stemming from her successful career in acting. However, her journey to financial success was enriched by her earlier involvement in mixed martial arts (MMA), which contributed to her initial earnings.
Over the years, Carano's talents have graced both the screen and the arena, allowing her to establish herself as a multifaceted artist. Her roles in major blockbuster projects like "The Mandalorian," "Deadpool," and "Fast & Furious 6" have propelled her into the spotlight and contributed significantly to her growing wealth.
Carano's Work With Marvel
Carano's collaboration with Marvel has left an indelible mark on her acting career. In the movie "Deadpool," she portrayed the character Christina, who is also famously known as Angel Dust. With her formidable presence and powerful performance, she brought to life the role of a strong and fierce henchwoman in the film.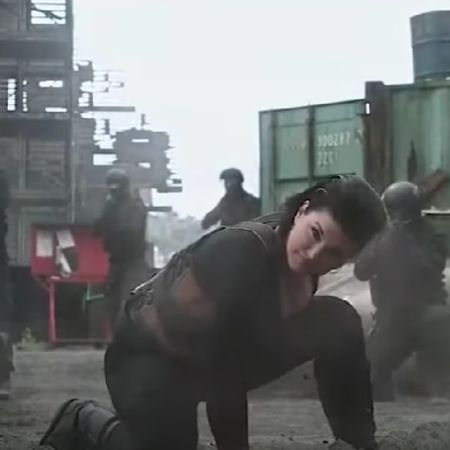 Carano's character's allegiance to Deadpool's formidable adversary, Ajax, added layers of complexity to the story, creating intense and captivating moments on screen. Her portrayal of Dust showcased her ability to embody strong and dynamic characters, contributing to the overall appeal and success of the Marvel movie.
Some Information On Angel Dust
Angel Dust is a remarkable character within the Marvel universe, possessing a range of extraordinary abilities that make her a force to be reckoned with. As a mutated, she boasts superhuman attributes like incredible strength, the ability to endure immense damage, lightning-fast speed, and remarkable stamina.
Dust's affiliation with the enigmatic and menacing figure Ajax adds a layer of complexity to her persona. Her origins are rooted in the dark and harrowing history of the Workshop, a mutant experimentation program that shares its origins with the infamous Weapon X project.
Dust's tough and sadistic nature is accentuated by her fondness for chewing on matches, reflecting a unique and intriguing quirk that adds depth to her character. With her distinctive traits and formidable powers, she emerges as a captivating and memorable presence in the Marvel narrative, leaving an indelible impression on fans and the wider superhero lore.
Might Never See Dust On Another Marvel Film Again
Dust, portrayed by Carano, has faced a significant setback in her acting career, as she has been let go by Disney. This decision raises concerns about her future involvement in Marvel movies, as Disney, the owner of Marvel, has terminated her contract as mentioned in an article from The Hollywood Reporter.
The reason for Dust's dismissal stems from a controversial social media post she shared, which drew a strong backlash. In the post, she made a comparison between being a Republican today and being Jewish during the Holocaust, a comparison widely criticized for its insensitivity.
This wasn't the first instance of Dust's controversial posts, as she had previously mocked mask-wearing during the COVID-19 pandemic and made false claims about voter fraud in the 2020 presidential election. The accumulation of these actions led to her termination, with reports suggesting that Disney had been considering this move for about two months.
Unfortunately, this decision also impacted Dust's role in "The Mandalorian," another Disney-owned project. It remains uncertain if we will see Carano return to the Marvel or Star Wars universes following this fallout.
Wasn't Much Of A Marvel Fan Before The Role
Before landing the role of Dust, Gina Carano wasn't particularly immersed in the world of Marvel or DC movies. While she had watched films like "Iron Man" and "The Avengers," she hadn't delved into them with the thought that she might one day be a part of such a universe as mentioned in Little White Lies.
However, Carano's perspective underwent a significant shift after she became involved in the Marvel project. Following her role as Dust, Gina took the time to watch all the Marvel movies and explore the expansive Marvel universe. This experience led her to develop a newfound appreciation for the fictional characters and the dedicated fan base surrounding them.
Carano was captivated by the passion that people hold for these characters and the stories they inhabit. Her journey from being a casual viewer to an integral part of the Marvel narrative highlights the transformative power of storytelling and the impact it can have on both actors and audiences alike.
Ajax Was Her Mentor During Deadpool
During her time working on "Deadpool," Carano found not only a co-star in Ed Skrein, who portrayed Ajax but also a mentor who helped her deeply understand her character. The collaboration between the two extended beyond the set, as he took on the role of guiding her into the intricacies of her character's persona.
In addition to their on-screen dynamics, Skrein's dedication to his craft was evident as he mentored Carano in getting into character and fully immersing herself in the role. Relocating to Vancouver for the shoot, his influence on the actress was profound, as he introduced her to the world of comics by taking her to a local comic book store, where she purchased her very first comic - appropriately, a "Deadpool" issue.
Throughout the filming process, Skrein continued to play a pivotal role as a mentor, delving into each character's background, relationships, and motivations, ensuring that everyone involved brought depth and authenticity to their performances.
About Carano's Fight With The Colossus
One of the most memorable moments in "Deadpool" was the intense showdown between Angel Dust and Colossus toward the movie's conclusion. This marked a significant milestone for Gina Carano, as it was her first experience with CGI-enhanced fighting scenes.
Before this, Carano had never ventured into the realm of computer-generated effects, let alone engage in combat alongside a towering 6'8" man. The physicality of the scene was both challenging and exhilarating, especially given the additional challenge of Colossus wearing bulky boots that further heightened his imposing presence.
Portrayed by Andre Tricoteux, Colossus was not just a character; he embodied the essence of the role and became a representation of the iconic mutant. Despite the demanding nature of the scene, Carano fondly recalled Tricoteux's kind-hearted nature, describing him as the "biggest sweetheart" who truly embodied the character.
Check Out Marvel Bang to learn more about your favorite heroes
Updated On Thu Aug 17 2023 Published OnThu Aug 17 2023 By Vinay