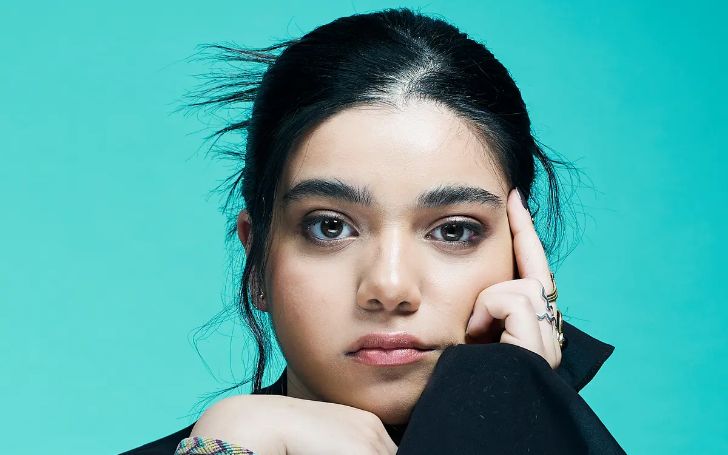 Iman Vellani is a Pakistani-Canadian actress. She has been able to grab the spotlight through her performance in the Disney+ miniseries, "Ms. Marvel".
Vellani is a talented upcoming star and she proved her worth in the latest Marvel series. Her performance as Ms. Marvel was appreciated by the audience and critics.
The young star had not been a part of a huge project to date. Iman's role as Kamala Khan in "Ms. Marvel" has been her biggest achievement to date. And, she has proved to be the best person to play the character of Marvel's first Muslim superhero.
So who is Iman Vellani? Let's know more about her career, net worth, and relationship.
Early Life
Iman Vellani was born on 3rd September 2002 in Karachi, Pakistan. As of now, she is 19 years old. She was born in Pakistan but later, the family moved to Canada when she was just one year old.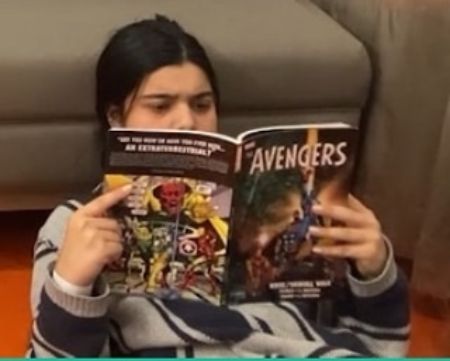 Vellani got raised by her parents with proper love and care. While growing up, she shared most of her time with her parents and because of this, she is quite close to them.
Family Life
The Canadian actress hasn't shared any information about her family. However, it has come to the light that her father is an accountant and her mother works as a nurse.
Vellani has an elder brother as well. She is very close to her brother and also takes him as a role model. Her brother has been a strong supporter of Iman and helped in her acting career as well.
Iman Vellani's Relationship with her Family
Coming from Pakistan, the Vellani family had a tough time during their early days in Canada. But Vellani's parents always tried to fulfill their children's necessities.
While growing up, the Marvel star has seen the efforts made by her parents. This allowed her to develop a strong bond with them.
Academic Background
Vellani completed her basic education at a private school in Canada. Later, she went to Unionville High School in Markham, Ontario. And, she even completed her graduation from the same institute.
Vellani made a plan to attend Ontario College of Art and Design University. But she had to back out from that idea as she was able to grab the role of Ms. Marvel at the end of her last year of high school.
What is Iman Vellani's Religion?
The Canadian actress of Muslim, while talking about her religious background. Her parents follow Islam and because of this, she grew up in an Islamic environment as well.
Growing up in a Muslim community helped Vellani to have a strong belief in the Islam religion. But in one of her interviews, she mentioned that she feels quite disconnected from her culture. Vellani also mentioned being brought up in modern pop culture was the reason behind it.
Start of Iman Vellani's Career
From a very young age, the Canadian actress had an interest in superheroes. Her love for comic books and especially, Marvel started growing over the years. And it never stopped.
It is fair to say that Vellani's love for Marvel helped her grab the role of Ms. Marvel. During her audition, she stated that she is a huge marvel fan and showed her room to the executive producer.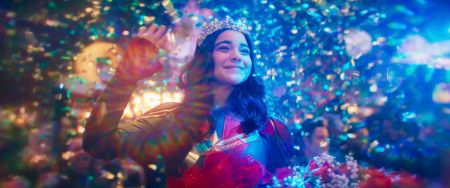 Not only that, Vellani showed her closet as well, which was full of Marvel stuff. Her love and obsession with Marvel allowed her to achieve her dreams.
Iman Vellani in Ms. Marvel
Ms. Marvel is a Disney+ miniseries based on the Marvel character of the same name. Bisha K. Ali is the head writer for this miniseries. It follows the origin of the character Kamala Khan, aka Ms. Marvel.
Ms. Marvel is the 7th series produced by Marvel and it does follow the storyline of the MCU. Adil El Arbi and Bilall Fallah are the ones that led the directing team.
Vellani portrayed the role of Kamala Khan in the miniseries. Kamala is the main protagonist who struggles to fit in the shoes of the superhero until she gains her powers. After taking the mantle of Ms. Marvel, she has been protecting humanity.
Future Projects of Iman Vellani
Talking about Vellani's future projects, we will be seeing her as Ms. Marvel in the movie "The Marvels". The film is set to release in 2023.
It will be a huge opportunity for Vellani to prove her worth on the big screen. She will feature alongside bigger names including, Brie Larson. No doubt, we will be seeing her in other MCU projects as well. But only time will tell when that is going to happen.
Net Worth
The Canadian actress is a new face in the entertainment industry. But her appearance in Ms. Marvel has allowed her to accumulate good fortune.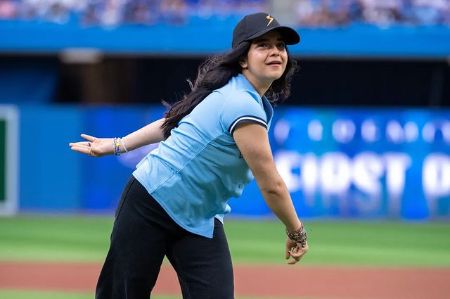 As of now, Vellani's net worth is estimated to be around $1 Million. The vast majority of her net worth comes from portraying the role of Ms. Marvel.
Even after earning such a huge amount of money, Vellani has maintained a simple lifestyle. This shows how humble she is as a person.
Is Iman Vellani dating anyone at the moment?
When you stay in the limelight, it is quite common for people to be eager about your personal life. Among various things, love life is the most talked about.
The same goes for the Canadian actress as well. People are eager to know whether she is dating anyone at the moment or not.
Since Vellani doesn't have any social media account, it is not easy to determine what is going on in her life. But as per reports, it has come to the light that she is single at the moment.
Vellani is quite young and she has recently entered one of the most crucial points of her career. It is fair to say that she wants to focus on her career at the moment. This is the reason behind the actress is not interested in any relationships.
Does Iman Vellani have an Instagram and Twitter?
Iman Vellani is not personally using any social media. It is quite unusual for someone from this generation to not be on social media. However, it is her choice, and she knows what she is doing.
There are a few accounts under the Canadian actress's name, but it is quite obvious that it is not her. But if you want to follow any updates about her, you will be able to find different fan accounts.
Physical Appearance
Iman Vellani has a very charming personality. She has a dark brown eye color and brown hair color, which suits her face structure quite well.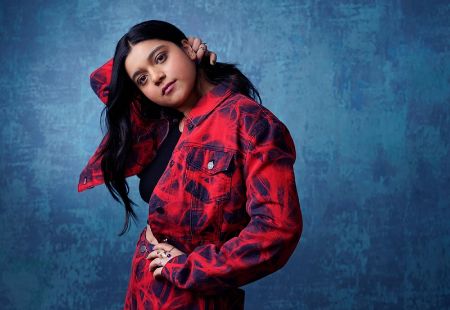 Talking about Vellani's height, she stands tall at the height of 5 ft 6 inches (168 cm). Whereas she weighs around 52 kg (114 lbs). Likewise, her body measurements are 32-27-34 inches.
Iman Vellani's Thoughts Regarding the Fan Rumors
In the MCU, it is quite common for stars to get surrounded by rumors. Fans often start creating rumors about future projects or the appearance of famous actors and actresses.
When Ms. Marvel aired on Disney+, fans started some rumors of their own as well. Fans even started to talk about the release of the Young Avengers project.
During one of the interview, Vellani addressed this rumor and said, "I feel like Marvel could do something like that, Right?". She even added, "There's one man you'll have to convince".
Updated On Mon Aug 08 2022 Published OnThu Jul 21 2022 By James Smith