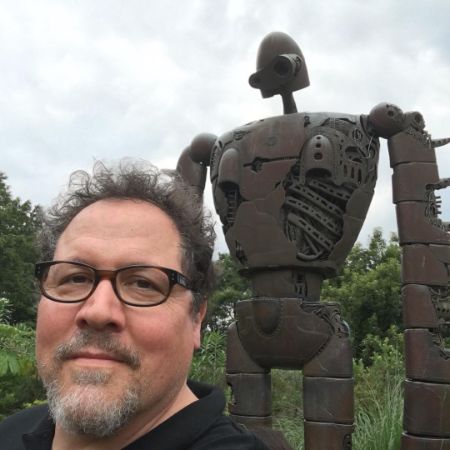 Facts of Jon Favreau
| | |
| --- | --- |
| Birth Date | October 19,1966 |
| Full Name | Jonathan Kolia "Jon" Favreau |
| Other Name | Happy Hogan |
| Occupation | Actor, Executive Producer |
| Nationality | American |
| Ethnicity | Caucasian |
| Birth City | Flushing, New York |
| Birth Country | USA |
| Father Name | Charles Favreau |
| Father Occupation | Teacher |
| Mother Name | Madeleine Favreau |
| Mother Occupation | Teacher |
| Gender Identity | Male |
| Sexual Orientation | Straight |
| Horoscope | Libra |
| Marital Status | Married |
| Spouse | Joya Tillem |
| No Of Children | 3 |
| Height | 185.5 cm |
| Weight | 89 kg |
| Networth | 200000000 |
| Education | Studied at the Bronx High School of Science |
| Hobbies | Playing Dungeons and Dragons |
| Awards | Online Film & Television Association, Cinema Eye Honors Awards |
| Filmography | Iron Man, Spiderman: No Way Home, Avengers: End Game |
| Facebook Link | |
| Insta Link | |
Jon Favreau is a popular actor who is recognized for his role as Happy Hogan in the Marvel Cinematic Universe (MCU). He has brought this character to life in various Marvel movies, including "Iron Man," "Avengers: End Game," and the "Spider-Man: No Way Home."
Favreau, born on October 19, 1966, in Flushing, New York, United States, is not only a talented actor but also a proud parent. He has three children: Max Favreau, Madeleine Favreau, and Brighton Rose Favreau. Let's learn a bit more about him.
Net Worth Status Of The Actor
Jon Favreau's net worth has been estimated to be around $200 million. His income primarily comes from his successful career as an actor, filmmaker, producer, and writer.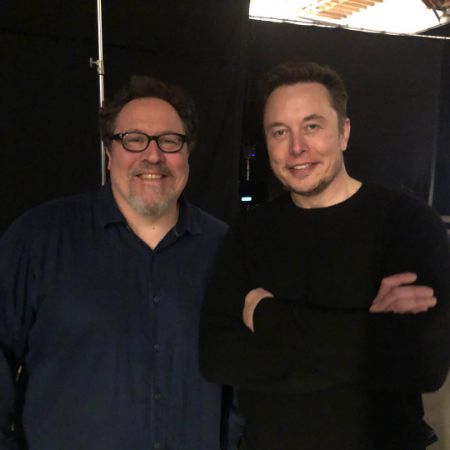 As an actor, Favreau has appeared in numerous movies and television shows, including notable roles in the Marvel Cinematic Universe films. He has also directed and produced several critically acclaimed movies, such as "Iron Man" and "The Jungle Book," which have achieved both commercial success and positive reception.
Additionally, Favreau has earned income through his involvement in various other projects, including writing screenplays and serving as an executive producer. Moreover, he owns a production company banner, Fairview Entertainment.
Married Life Of Happy Hogan
Jon Favreau's married life has been a source of happiness and stability for him. He tied the knot with his spouse, Joya Tillem, on November 24, 2000, and they have been together ever since.
Favreau and Tillem's love story began in 1995 when they first met on the set of the popular television series "Friends." She is not only his life partner but also a dedicated professional in her right.
Tillem specializes in internal medicine and is associated with the renowned Ronald Reagan UCLA Medical Center. Her career in the medical field showcases her commitment to helping others and making a positive impact on people's lives.
Favreau In The MCU
Jon Favreau has made a significant impact in the Marvel Cinematic Universe (MCU) through his portrayal of the beloved character, Happy Hogan. Hogan is known as the Head of Security at Stark Industries and is one of Tony Stark's closest allies and friends as mentioned in Marvel Cinematic Universe Fandom.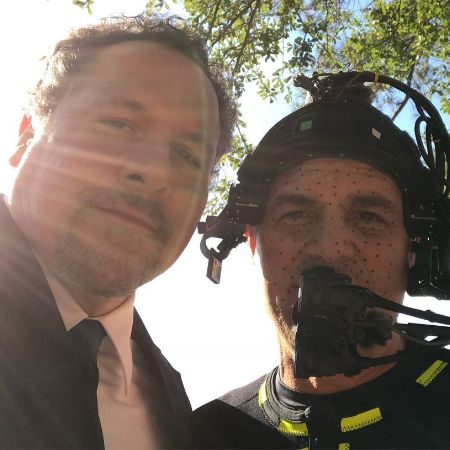 Favreau's portrayal of Happy Hogan has spanned several movies, including the Iron Man trilogy, where he played a pivotal role in Stark's life and adventures.
Hogan has also appeared in Spider-Man films, such as "Homecoming," "Far From Home," and the recent "No Way Home." The character of Favreau brings a mix of loyalty, humor, and occasional seriousness to the stories, making him a fan-favorite. His consistent portrayal of this character has contributed to the continuity of the Marvel superhero universe.
Father Of Three Kids
Favreau is a proud father to three wonderful children. His eldest child, his only son Max Favreau, was born on July 25, 2001, followed by his second child, Madeleine Favreau, born in April 2003. The youngest of the three is Brighton Rose Favreau, who came into the world on August 30, 2006.
While all of Favreau's children bring him joy, Max has already had some showbiz experience. He has lent his voice to characters like Mice in the movie "G-Force" and Young Wolf in "The Jungle Book," as mentioned on his IMDb page.
Additionally, Max had a small on-screen role as Expo Kid in "Iron Man 2." His other two kids live a relatively low-profile life. It seems that the talent for performing runs in the family, and it's exciting to see what the future holds for Favreau's children in the entertainment industry.
Favreau's Acting Career Outside Marvel
In addition to his notable roles in the Marvel Cinematic Universe, Favreau has had a diverse and impressive acting career across various films and television shows. One of his notable achievements includes his involvement in the hit Star Wars series, "The Mandalorian."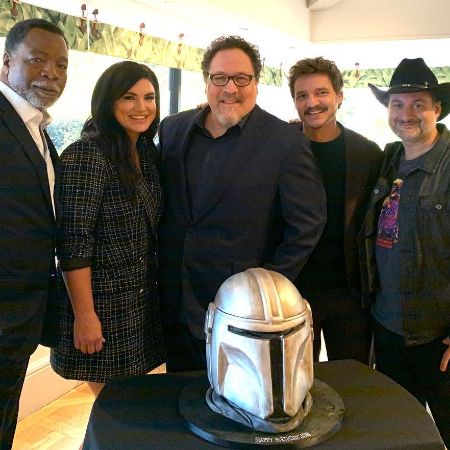 Favreau's versatility as an actor is evident in his performances in movies such as "The Jungle Book," "The Wolf of Wall Street," and the Christmas comedy "Elf," where he showcased his talent for both dramatic and comedic roles.
Moreover, Favreau has made memorable appearances in popular TV shows like "Friends," "Seinfeld," "The Sopranos," and even lent his voice to characters in the animated series "Family Guy." Through his diverse acting portfolio, he has proven his ability to captivate audiences across different genres and mediums.
Dungeons And Dragons Inspired Favreau
Jon Favreau attributes his storytelling skills and imagination in part to the popular role-playing game, 'Dungeons & Dragons.' He recognizes the game's impact on his creative abilities, particularly when it comes to filmmaking and working with CGI.
Through his experiences playing 'Dungeons & Dragons,' Favreau developed a knack for building immersive worlds, crafting compelling narratives, and making important decisions on the spot. These skills proved valuable as he delved into the realm of filmmaking, where he needed to create captivating stories and bring fantastical elements to life through CGI.
Career As A Producer
Favreau has had a prolific career as a producer, working on various TV series and films. He served as an executive producer for the popular TV series "The Mandalorian" from 2019 to 2023, playing key role in bringing the Star Wars universe to life on the small screen.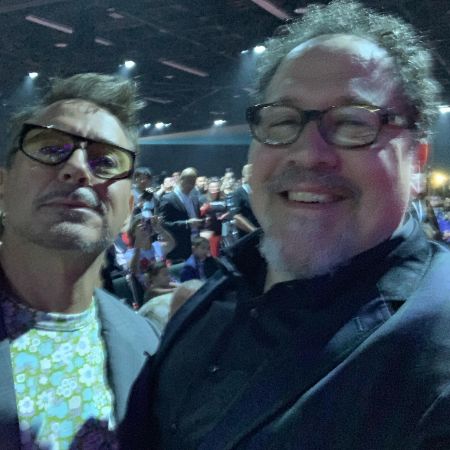 Favreau's expertise extended to other TV projects as well, including "Prehistoric Planet" and "The Book of Boba Fett." In addition to television, he also worked as producer on movies such as "The Lion King," "Chef," "Iron Man," and "Avengers: Endgame."
Favreau's contributions as a producer demonstrate his ability to bring captivating stories to audiences, whether it's through immersive TV series or blockbuster films. His diverse portfolio reflects his talent and versatility in the entertainment industry.
Education Background
Favreau's educational background includes graduating from The Bronx High School of Science in 1984. After completing high school, he pursued higher education at Queens College for few years.
However, Favreau decided to drop out of college to focus on his passion for acting and filmmaking. While formal education plays an important role in shaping one's career, his journey demonstrates that success can be achieved through a combination of talent, dedication, and practical experience.
Career As A Writer
Favreau's career as a writer is equally impressive as his work as a producer. He played a pivotal role in creating and writing the hit TV series "The Mandalorian," which became a massive success.
Throughout four seasons, Favreau's creative vision brought the Star Wars universe to life, captivating audiences with its intriguing characters and compelling storylines.
Favreau also co-created and wrote for "The Book of Boba Fett," a thrilling TV mini-series set in the same universe. In addition to his TV projects, he has contributed his writing talents to films like "Chef," where he crafted the original story and penned the screenplay.
Favreau's writing credits also include the critically acclaimed movie "Swingers" and the comedy film "Couples Retreat." His ability to create engaging narratives and memorable characters has made him a respected figure in the entertainment industry, showcasing his versatility and storytelling prowess.
About Favreau's Parents
Favreau's parents, Madeleine Favreau and Charles Favreau had careers as teachers, instilling a love for learning and education in their son. They also played a significant role in shaping Jon's cultural background.
Favreau's mother, from a Russian Jewish family, contributed to his understanding and appreciation of his Jewish heritage. His father comes from a diverse ancestry, with Italian, French-Canadian, and German roots. This blend of cultural influences has likely enriched his perspective.
Follow Marvel Bang for more bios like this
Updated On Tue Jul 04 2023 Published OnTue Jul 04 2023 By Vinay