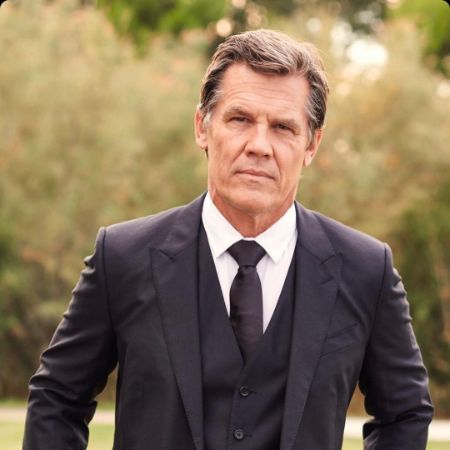 Facts of Josh Brolin
| | |
| --- | --- |
| Birth Date | February 12,1968 |
| Full Name | Josh Brolin |
| Birth Name | Joshua James Brolin |
| Occupation | Actor |
| Nationality | American |
| Ethnicity | Caucasian |
| Birth City | Santa Monica, California |
| Birth Country | USA |
| Father Name | James Brolin |
| Father Occupation | Actor |
| Mother Name | Jane Cameron Agee |
| Gender Identity | Male |
| Sexual Orientation | Straight |
| Horoscope | Aquarius |
| Marital Status | Married |
| Spouse | Kathryn Boyd |
| No Of Children | 4 |
| Height | 179 cm |
| Weight | 77 kg |
| Networth | 45000000 |
| Sibilings | Jess Brolin and Molly Elizabeth Brolin |
| Education | Studied at Santa Barbara High School |
| Hobbies | Racing Cars, Surfing |
| Awards | 2019 Winner MTV Movie + TV Award, 2019 Winner Teen Choice Award |
| Filmography | Avengers: Endgame, Deadpool 2, Goonies |
| Insta Link | |
Josh Brolin is a well-known actor who gained immense popularity for his portrayal of the supervillain Thanos in the movies "Avengers: Infinity War" and "Avengers: Endgame." Apart from these iconic roles, he has also made a name for himself through his remarkable performances in films like "Goonies," "No Country for Old Men," and many others.
Born on February 12, 1968, in Santa Monica, California, USA, Brolin has established himself as a versatile and talented actor with a diverse range of roles throughout his career. His exceptional acting skills and impressive filmography have made him a prominent figure in the entertainment industry.
Relationship Status
Josh Brolin is currently married to Kathryn Boyd, whom he met on the set of his 2013 film, "Oldboy," where Boyd served as his assistant. Their relationship blossomed shortly after the filming concluded, and they started dating.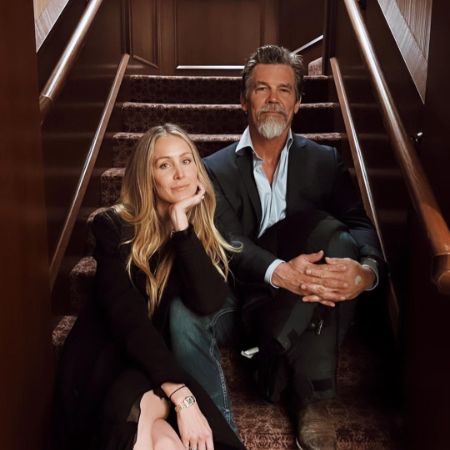 Brolin had previously been married to Diane Lane, but they had been living apart at the time he met Kathryn. On September 24, 2016, the two tied the knot. Their wedding marked significant milestone in their journey as couple. His relationship with her showcases the ups and downs of his personal life, and their commitment to one another.
Net Worth Status Of The Actor
Josh Brolin's net worth has been estimated to be around $45 million. In addition to his successful acting career and various film salaries, he also possesses valuable assets. One of his notable assets is his Simi Valley home, which is estimated to be worth around $1.1 million.
Furthermore, Brolin also owns an impressive Atlanta Mansion valued at approximately $3.5 million as mentioned in an article from Daily Mail. These lavish properties not only provide him with a place to call home but also serve as investments. Alongside his real estate holdings, he is known for his taste in automobiles. One of the cars he owns is a RAM 1500 Rebel.
Previously Married Twice
Before his marriage to Boyd, Josh Brolin had been married twice. His first marriage was to Alice Adair, which lasted from 1988 to 1992. After their divorce, he later tied the knot with actress Diane Lane on August 15, 2004. However, their marriage came to an end on November 27, 2013.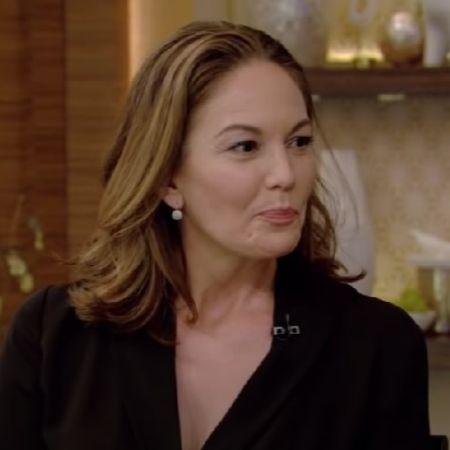 Before his relationship with Boyd, Brolin was engaged to actress Minnie Driver for six months. These past relationships in his life illustrate the complexities and dynamics of his journey, filled with both joyous moments and challenges that have shaped him into the person he is today.
Brolin and Lane's marriage faced a controversial period when he was arrested on a domestic abuse charge. Lane accused her then-spouse of physical abuse, leading to a public outcry and media attention. However, a spokeswoman later clarified that the altercation was a misunderstanding, and she did not want to press charges or see Thanos arrested.
Playing The Iconic Thanos In MCU
Brolin's involvement in the Marvel Cinematic Universe (MCU) has been significant. He portrayed the formidable supervillain Thanos in multiple films, including "Guardians of the Galaxy," "Avengers: Age of Ultron," "Avengers: Infinity War," and "Avengers: Endgame," with the majority of him appearing in the latter two films.
In "Avengers: Endgame," Brolin also played an alternate version of Thanos. His portrayal of Thanos extended beyond live-action films, as he lent his voice to an alternate Thanos in the animated series "What If...?," specifically in the episode titled "What If... T'Challa Became a Star-Lord?"
Furthermore, the archived audio of Brolin's performance from "Avengers: Infinity War" was utilized in the Loki episode "Glorious Purpose." Additionally, archive footage of him from "Avengers: Infinity War" was incorporated into the WandaVision episode "The Series Finale." These appearances demonstrate his significant contribution to the Marvel universe.
Brolin Wasn't The First Person To Play Thanos
Before Brolin took on the role of Thanos in the Marvel Cinematic Universe, another actor named Damion Poitier had the opportunity to portray the character. Poitier played Thanos in the film "The Avengers."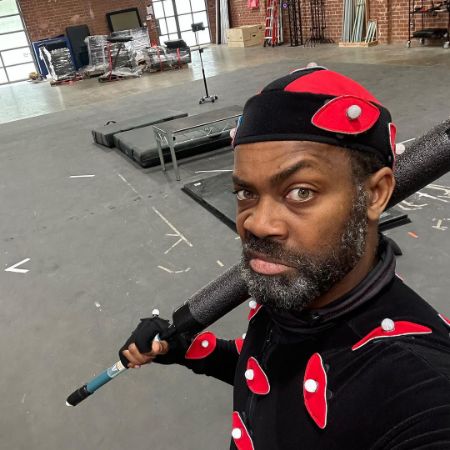 However, starting from "Guardians of the Galaxy" (the movie featuring Groot) onwards, the role of the iconic supervillain was handed over to Brolin. Marvel Studios made this decision because they believed his star power would be better suited to bring such an iconic character to life.
Despite his earlier portrayal of Thanos, Poitier has mainly focused on acting and performing as a stuntman since the early 2000s and has yet to establish himself as a prominent name in the industry. Nevertheless, he had another chance to be part of the Marvel world, as he appeared in the movie "Captain America: Civil War" playing one of Crossbones' mercenaries as mentioned in an article from Ruetir.
Why Brolin Said Yes To Doing Thanos?
Josh Brolin shared his reasons for accepting the role of Thanos, reflecting on the moment he received a comprehensive Marvel Universe "bible" while filming "Everest" in London. The book contained extensive information about his character, including his significance, his journey, and his relationship with Lady Death.
Before this, Brolin had turned down similar big-budget films from other studios because he didn't feel a genuine interest in them. However, the depth and complexity presented in the Marvel Universe intrigued him. As he delved into the volumes of information, he found himself drawn to the in-depth exploration of Thanos' character and story.
Brolin's Other Marvel Work
In addition to his portrayal of Thanos in the Avengers films, Brolin also appeared in another Marvel movie, "Deadpool 2." In this film, which was not initially part of the Marvel Cinematic Universe (MCU), he played the character Cable, also known as Nathan Summers. He has openly discussed the differences between his roles in "Deadpool" and "Avengers."
Brolin mentioned that while playing Thanos, he felt more artistic freedom, allowing him to explore the depth and complexities of the alien warlord. On the other hand, the actor described his role as Cable as more of a business transaction, suggesting a different approach and experience.
Brolin mentioned that there were more discussions and suggestions about how to shape his character in "Deadpool," while with "Avengers," he didn't feel the same level of creative input.
Has A History Of Turning Down Comic Films
Brolin has a history of declining offers to appear in comic book movies. Despite the perception that money would be the main factor in his decision-making, he explained that it wasn't the primary motivator for him. When he agreed to appear in "Guardians of the Galaxy," it was initially a smaller role, essentially a cameo, and the financial aspect wasn't a significant factor.
Brolin candidly admitted that if he had been offered a role as one of the Avengers themselves, he likely would have turned it down. However, the unique appeal of playing a single antagonist against the entire ensemble of Avengers intrigued him. His decision-making process demonstrated a preference for intriguing character dynamics and storylines rather than solely financial gain.
Who Did Brolin Based Thanos On?
To prepare for his role as Thanos, Josh Brolin drew inspiration from Marlon Brando's portrayal of Kurtz in the film "Apocalypse Now." He shared that he discussed Brando's character with the Russo Brothers, the directors of the Avengers films.
Brolin admired the enigmatic and slightly unhinged nature of Kurtz, who may seem insane but has a profound and poetic way of expressing himself. He found intriguing parallels between Kurtz and Thanos, allowing him to delve deeper into the complexities of his character.
The opportunity to reference a film like "Apocalypse Now" while working on a project like Avengers added depth and richness to Brolin's performance, providing him with a unique approach to embodying the powerful and complex supervillain.
Check Out Marvel Bang for more bios
Updated On Sun Jul 23 2023 Published OnSun Jul 23 2023 By Vinay