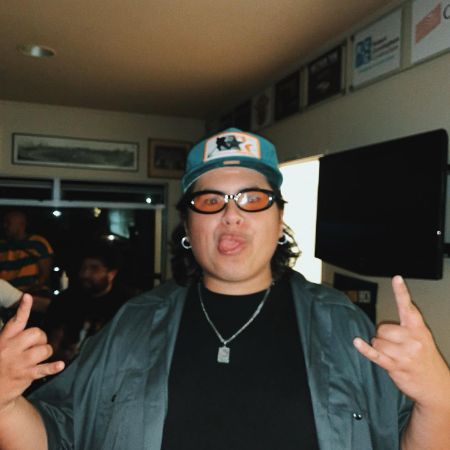 Facts of Julian Dennison
| | |
| --- | --- |
| Birth Date | October 16,2002 |
| Full Name | Julian Dennison |
| Occupation | Actor |
| Nationality | New Zealander |
| Ethnicity | Māori |
| Birth City | Wellington |
| Birth Country | New Zealand |
| Father Name | Wayne Dennison |
| Mother Name | Mabelle Dennison |
| Mother Occupation | Actress |
| Gender Identity | Male |
| Horoscope | Libra |
| Marital Status | Single |
| Height | 160 cm |
| Weight | 75 kg |
| Networth | 500000 |
| Sibilings | Christian Dennison |
| Education | Studies at Hutt International Boys' School |
| Filmography | Deadpool 2, Godzilla vs. Kong, Hunt for the Wilderpeople |
| Insta Link | |
Julian Dennison is a talented actor hailing from Wellington, New Zealand, where he was born on October 16, 2002. He gained recognition for his role as Russell Collins, also known as Firefist, in the movie "Deadpool 2." However, his acting prowess extends beyond this role.
Dennison captivated audiences with his performance in movies like "Hunt for the Wilderpeople," and "Godzilla vs. Kong." Beyond his acting achievements, he proudly embraces his Maori heritage. He belongs to the iwi (tribe) Ngati Haua and the waka (canoe) Tainui, representing his cultural roots and connection to his homeland.
Dennison's Relationship Status
Julian Dennison's relationship status is currently single. There are no records of any previous relationships, as he prefers to keep his love life private. He's placing a strong focus on his career at the moment, dedicating his time and energy to his acting endeavors.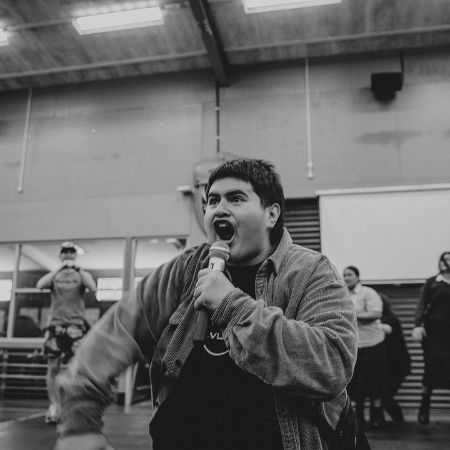 By keeping his matters out of the spotlight, Dennison can maintain a level of privacy and concentrate on his professional growth. This choice to prioritize his career demonstrates his commitment and determination to excel in the entertainment industry.
Net Worth Status
Julian Dennison's estimated net worth is around $500,000. His primary source of income comes from his acting career, where he has made a notable mark. He has been part of several successful films, contributing to his financial success.
Notably, Dennison's role in "Deadpool 2" played a significant role in boosting his recognition and earnings, as the movie amassed an impressive global box office collection of $785.8 million. Additionally, his involvement in "Godzilla vs. Kong" further added to his financial achievements, with the film garnering a substantial global box office collection of $468.2 million.
New Zealander's Marvel Work
Dennison's Marvel journey centers around his role in "Deadpool 2," where he portrayed the character Russell Collins, also known as Firefist. In the film, he is a mutant with the remarkable ability to generate and manipulate fire. However, beneath this fiery power lies a troubled past.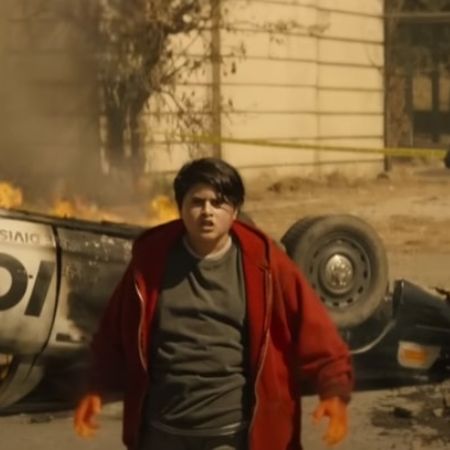 Firefist is depicted as an angry and hot-tempered boy, a result of the abuse and torment he endured while living in an orphanage. Despite his challenging circumstances, he possesses a compassionate side and is willing to stand up for his friends.
A turning point in the Firefist character's arc occurs when he witnesses Deadpool's selfless act of taking a bullet to protect him, ultimately sacrificing his life. This profound moment brings about a transformation in him, preventing him from becoming the destructive force that would have altered Cable's timeline.
A Bit About Dennison's Character Firefist
Russell Collins, also known as Firefist, possesses incredible mutant abilities centered around fire manipulation. His early life was marred by his upbringing in the harsh environment of the Essex House for Mutant Rehabilitation Facility, where he endured relentless experiments.
Despite his difficult past, Firefist is an immensely powerful mutant capable of generating and controlling fire. His unique talent allows him to create and project scorching flames from both of his hands. Notably, he wields the ability to unleash potent fire blasts with remarkable force, almost akin to concussive impacts.
Alongside his fiery offensive capabilities, Firefist exhibits finesse in manipulating fire itself, showcasing a profound connection to this elemental power. His abilities not only underscore his innate strength but also highlight the resilience he has developed in the face of adversity, making him a distinctive and intriguing character within the mutant realm.
Nothing Like The Comic Book Counterpart
Julian Dennison's portrayal of Firefist in the "Deadpool" movie diverged significantly from the Marvel Comics version of the character. In terms of appearance, his physical features were quite distinct from the thin, fair-skinned, and blond-haired mutant depicted in the comics.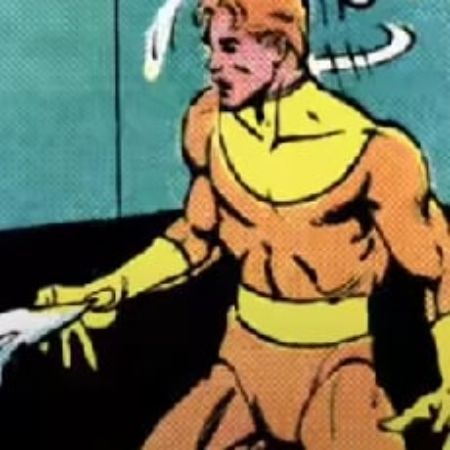 Beyond the visual dissimilarity, Firefist's personality and motivations also took a different turn. In the comic book iteration, his inherently good nature allowed him to command respect and influence others through his words, as mentioned in an article from Screen Rant. However, the cinematic adaptation chose to explore a different angle.
The film version of Firefist is characterized by his insecurities and fears, which lead him to assert control over his interactions with Deadpool and even attempt to do the same with the formidable Juggernaut. This cinematic reinterpretation of the character highlights the creative liberties that filmmakers take when bringing comic book characters to the big screen, resulting in a fresh and intriguing narrative perspective.
Couldn't See Deadpool When It Was Out
Despite being a part of "Deadpool 2," Dennison faced a bit of a hurdle when it came to watching the film in his home country of New Zealand. The movie holds an "R16" rating due to its intense violence, sexual content, and strong language, as mentioned in an article from Cinema Blend.
Given that Dennison was only 15 years old at the time, he wasn't allowed to view the movie due to its restricted rating – not even during special screenings where he was set to introduce the film. Reflecting on this situation, the actor humorously shared that even though he was granted the opportunity to introduce the film and engage with the audience, he was prohibited from actually watching it himself.
Dennison mentioned that some of his friends faced similar situations, being asked to leave the cinema due to their age. This amusing anecdote highlights the quirky side of being part of a film that carries age-related restrictions in certain regions, showcasing the unique experiences that come with being a young actor in the entertainment industry.
Was Picked By Deadpool Himself
Dennison's journey into the Marvel Universe was propelled by a remarkable first impression and a serendipitous encounter with actor, Ryan Reynolds. After catching a glimpse of the New Zealander's talent in the movie "Hunt for the Wilderpeople," he was captivated by his performance.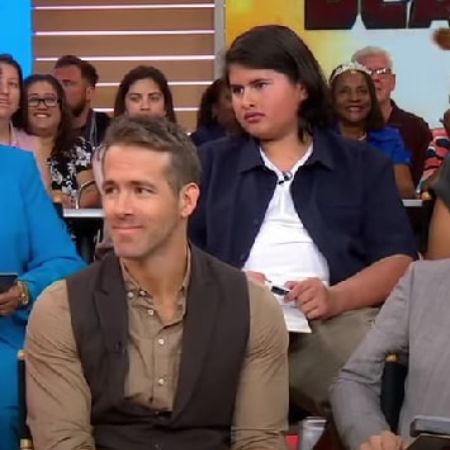 The impact was so profound that Reynolds decided his Dennison to join him in the cast of "Deadpool 2." The strength of Dennison's acting as Ricky Baker in "Hunt for the Wilderpeople" left an indelible mark on Deadpool, who saw in him the potential to create something extraordinary together.
This cinematic connection between Dennison and Reynolds highlights the incredible influence that a single performance can wield, not only opening doors to new opportunities but also bringing two actors together to collaborate on a project that would become a part of the Marvel legacy.
Read about other Deadpool actors, Gina Carano and Jed Rees
Always Dreamt Of Playing A Superhero
Julian Dennison's aspiration to play a superhero was fueled by a desire to see representation that resonated with his identity. He expressed that throughout his life, he held onto the dream of embodying a superhero on screen. However, he recognized a significant gap in the representation of superheroes who looked like him.
In his words, Dennison shared how meaningful it was for him to bring the character of Russell, also known as Fire Fist, to life in "Deadpool 2." He saw this opportunity as a chance to pave the way for other children who shared his experiences—those who might feel different from their peers in terms of physical appearance.
By portraying Fire Fist, Dennison aimed to inspire kids who, like him, might not see themselves represented in the traditional superhero mold. His ability to connect with this role on a personal level allowed him to embody a character who broke stereotypes and empowered young individuals to embrace their uniqueness and see themselves as heroes too.
Work Outside Marvel
Beyond his Marvel roles, Dennison has taken on a diverse range of projects that showcase his versatility as an actor. He appeared in "Godzilla vs. Kong," a film that brought together two iconic monsters. In "The Christmas Chronicles: Part Two," he played the role of Belsnickel, contributing to the holiday-themed adventure.
Additionally, Dennison lent his voice to the character Pierce in the TV series "The Strange Chores," testament to his voice acting skills. He also took on the role of Tapi in the TV series "Aroha Bridge," showcasing his ability to adapt to different genres and formats.
In the realm of music videos, Dennison appeared in "Lynx Australia: Find Your Aussie Magic" and even starred in the music video for "Summer Wonderland." His earlier roles include "Love and Time Travel," "Hunt for the Wilderpeople," where he played Ricky Baker and earned widespread recognition, and "Paper Planes," where he portrayed Kevin.
Check Out Marvel Bang for more
Updated On Thu Aug 24 2023 Published OnThu Aug 24 2023 By Vinay