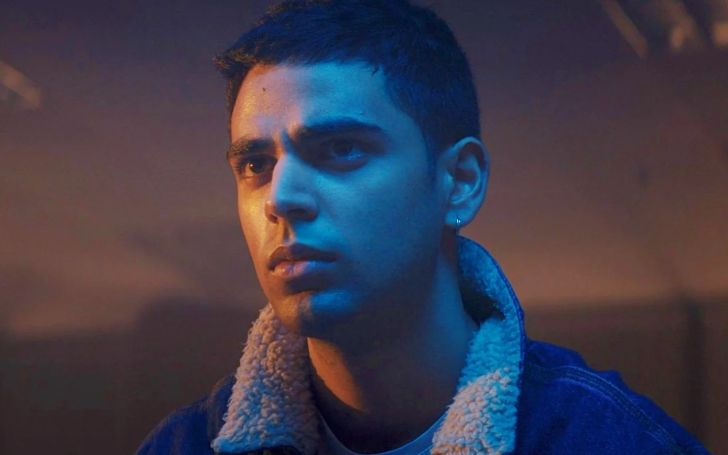 Kamran is a normal human being who later gains power when he gets exposed to Terrigen Mist. He is also one of the talented kids who has always excelled in academics.
Kamran attended Excelsior Academy before securing a place at MIT. During his time at MIT, he planned to study Microbiology, Engineering, and Pre-Law.
History
Kamran's parents raised him in Jersey City. His parents were very close with the Khan family. This allowed Kamran to create a good bond with Kamala.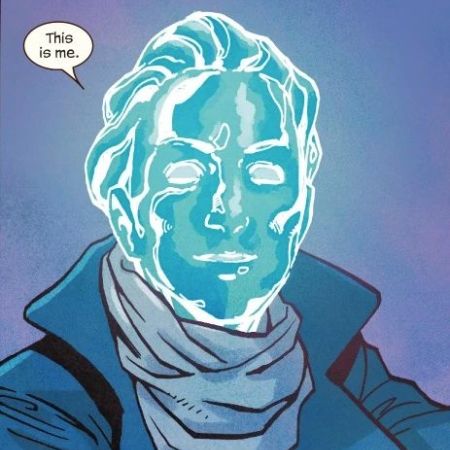 However, Kamran along with his family moved to Houston, Texas when he was just five years old. With strong determination, Kamran started being one of the best students.
How did Kamran get his Powers in Comics?
When Kamran was a teenager, his family moved to Jersey City. After reaching the house, Kamran opened the windows in his room while unpacking.
On the same night, Terrigen Mist covered the Earth. Kamran got exposed to Terrigen Mist as well when it came through the window.
When he got exposed to Terrigen Mist, Kamran passed out. But he realized that the Mist unlocked Inhuman powers.
What is Kamran's Power in Comics?
After the Mist unlocked his powers, he was able to emit and store bioluminescent energy.
And then Kamran can use that energy as a shock or transfer it into any object which can later glow and explode.
Ms. Marvel's Friend or Enemy in Comics?
Kamran was friends with Kamala Khan, aka Ms. Marvel from a very young age. Even after knowing about each other's powers, Kamala looked at Kamran as a friend.
But things were quite different from Kamran's side. He had a different idea and even took Kamala to his boss against her will.
Later, Kamran attacked Kamala's family. This allowed Kamala to realize that he was never a friend.
Kamran in Marvel Cinematic Universe
In MCU, Kamran has a different storyline. He is the son of Najma, the leader of the Clandestine. He used to be a member of the Clandestine but later, he went against his own family.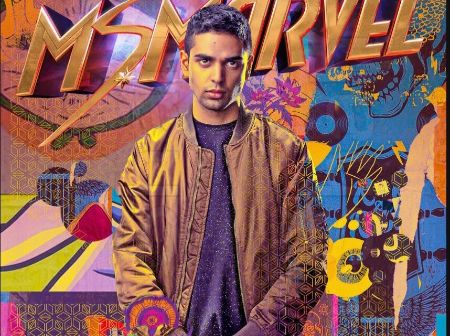 When Kamran found out that Kamala wouldn't survive the process of their return to Noor Dimension, he went against the Clandestine.
How did Kamran gain his powers in the MCU?
Najma, Kamran's mother decided to sacrifice herself to close the portal. While doing so, Kamran got exposed to a residue of energy from the Noor Dimension.
Getting exposed to the Noor Dimension activated his powers which were quite similar to Kamala.
Who is Kamran's Mother?
In MCU, Najma is the mother of Kamran. She was the leader of the Clandestine as well. When she got exiled to Earth from the Noor Dimension, she formed a group of remaining Clandestine members.
The Clandestines are trying to go to their own world. They started searching for the bangle which would open a portal for them to return back. Unfortunately, things didn't go as per Najma's plan.
And ever since then, Najma along with other members of the Clandestine has been stuck on the Earth.
Kamran's Appearance in MCU
Kamran made a strong start in Marvel Cinematic Universe. He has a totally different story from the comics. He stays loyal to his friend, Kamala and even saves her from his own mother, Najma.
Kamran showed his potential in the miniseries. However, it is quite not sure whether we will see Kamran in future MCU projects or not.
High School
After moving to Jersey City along with his mother, Kamran transferred to Coles Academic High School. While finding his class that day, Kamran crossed paths with Kamala Khan.
And later that day, he walked past Zoe Zimmer who invited him to a party to which he agreed.
Attending the Party of Zoe Zimmer
When Kamran attended a party of Zoe Zimmer, he made full use of the swimming pool by diving in it. After coming out of the pool, he came across Kamala Khan, Nakia Bahadir, and Bruno Carrelli.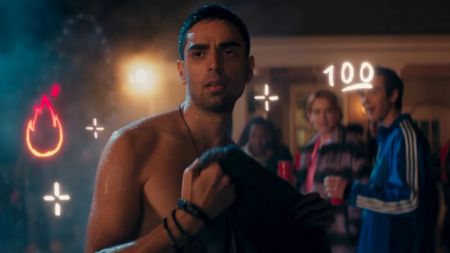 After having a brief conversation with them, everyone started to run upon the arrival of the police. He even offered a ride to them so that they can run away.
Bonding with Kamala Khan
After sharing numbers with each other, Kamran and Kamala started to develop a bond with each other. He even helped Kamala with her driving lessons.
The next day, both of them went to a restaurant and sat by the window. They started to talk about different things, however, they got interrupted by Kamala's brother, Aamir.
The Rescue of Kamala Khan
When Kamala saved a kid back in the mosque, she got followed by the Damage Control. While she was running away, Kamran showed up along with his mother.
Kamran then introduced his mother, Najma to Kamala and told her about their real identity.
Going against his Mother
When Kamran found out what his mother's true intentions were, he started questioning her. But he was not successful in stopping her.
So to help Kamala, he went against his mother and warned Kamala to run away. But the Clandestine get into a battle with Kamala and Kamran.
Kamala does manage to get away when the Clandestine get caught by Damage Control. Kamran also gets arrested with the rest of Clandestine as well.
Kamran gets his Powers
Najma sacrifices herself to close the portal. On the other hand, Kamran manages to escape from Damage Control.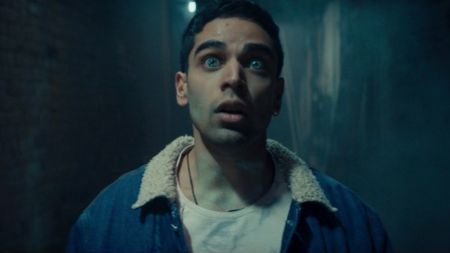 While running away, he gets exposed to the residue energy from the Noor Dimension. And, this is how Kamran unlocks his powers.
Hiding from the Damage Control
When Kamran got his powers, he went to Bruno for some help. While he was there, a drone followed him. Since he was not able to control his powers, he destroyed the drone which gets him in more trouble.
To hide from the Damage Control, Bruno took Kamran to the Mosque. But Nakia advised them to go to school as people from Damage Control often come to the Mosque to check.
Escaping the City
When Damage Control raided the school to catch Kamran, Kamala came up with a plan. With the help of a few other people, she executed her plan.
But upon knowing about his mother's death, Kamran started getting angry. However, Kamala was able to comfort him and after that, he was successful in escaping.
Meeting Kareem, the Red Dagger
After escaping the town, Kamran traveled to Pakistan. And in Pakistan, he met with Kareem.
Kamran's Ability
Skillful Combatant
Enhanced Durability
Light Manipulation
Superhuman Strength
Who portrays the role of Kamran in MCU?
Rishabh Shah, also known as Rish Shah portrays the role of Kamran in the Marvel Cinematic Universe. He is a famous British model, actor, and entrepreneur.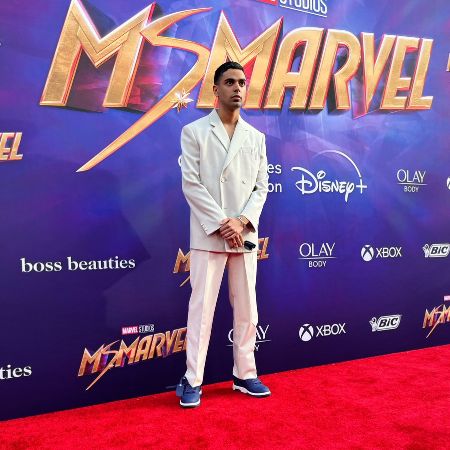 It is no secret that the British actor is a multi-talented performer. His performance in every project that he has appeared in speaks for itself. Making his acting debut in 2017, Shah has come a long way.
And no doubt, there is so much in store for him. It is not confirmed whether we will see him again in future MCU projects or not. But during an interview, he mentioned that he wants to team up with Bucky Barnes.