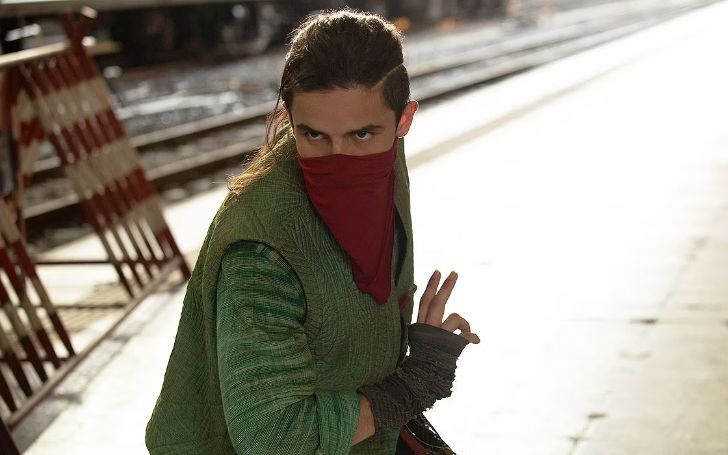 Kareem, who is known by the name Red Dagger is a teenager from Karachi, Pakistan. The love for humanity encouraged Kareem to train himself to become a superhero dedicated to protecting people.
Kareem taught himself parkour through online videos. Not only that, his determination allowed him to be an expert marksman. With such heroics, people started calling him Laal Khanjeer which translates to Red Dagger.
History
Kareem got raised by his parents in Karachi, Pakistan. But he and his family originally hailed from Badin, Pakistan.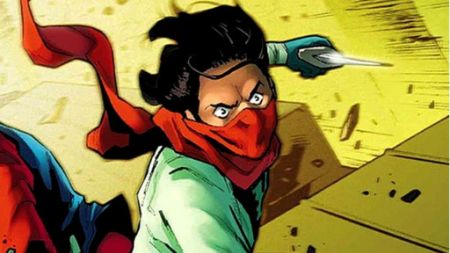 Since Kareem's mother and Kamala's maternal aunt went to the same school, both the family had a good bond. Kareem even stayed with Kamala's grandmother while pursuing his education at university.
But no one knew about Kareem's secret identity. While he acted as a normal teenager during the day, he protected the people at night as the Red Dagger.
Meeting Ms. Marvel
During Kamala's visit to Pakistan, Kareem crossed his paths with Kamala, Ms. Marvel.
In the very first meeting, Kareem assumed Kamala to be a foreigner. And warned her to be careful while fighting crime in a foreign country.
Exchange Student
In an exchange student program, Kareem attended Coles Academic High School in Jersey City. During his time in the US, he stayed with Kamala's family.
Even though it was a new place for him, Kareem continued being the Red Dagger. At one point, he and Kamala started suspecting each other's real identity. But they never told each other about their original identity.
Red Dagger in Marvel Cinematic Universe
In MCU, Kareem is a prominent member of the Red Daggers. He got chosen to maintain the legacy and hold the mantle of Red Daggers.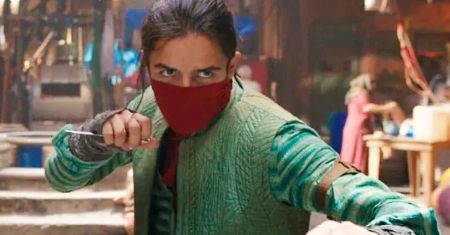 Does Red Dagger have any powers?
Red Dagger doesn't have any superhero ability. He is a normal human being who has taught himself exceptional skills.
It is fair to say that Red Dagger is a self-taught superhero. As for weapons, he uses daggers placed on his utility belt.
Appearance in MCU
Red Dagger, also known by the name Kareem, portrays a big role in MCU. Even though he doesn't have much screen time, his character got appreciated and praised by the fans.
We are able to see Red Dagger besides Kamala Khan in the recent MCU project "Ms. Marvel". As per reports, there is some chance that we might see him in future projects as well.
Crossing Paths with Kamala Khan, the Ms. Marvel
While Kamala was busy to know more about her vision, Kareem sensed an energy from the Noor. To find the source of that energy, he went to look for it.
In the train station, Kareem found Kamala to be the source of that energy. Then he attacked Kamala with one of his daggers.
After that, both of them get into a brief fight. At one point in their fight, he finds out that she isn't part of the Clandestine. And when the police arrived, Kareem even helps Kamala escape from them.
Taking Kamala to Meet Waleed, the Leader of the Red Daggers
After they escaped from the police, Kareem took Kamala to Red Dagger's hideout. In the hideout, Kamala got introduced to Waleed, the leader of the Red Dagger.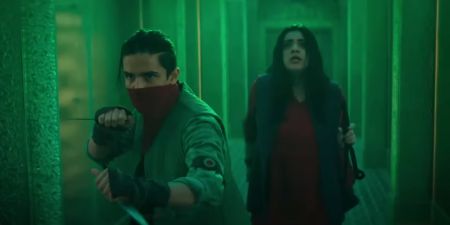 Waleed who is portrayed by Farhan Akhtar recognizes Kamala instantly as the descendant of Aisha. He welcomes her to the Red Dagger's secret hideout. During Kamala's stay in the hideout, Waleed explained about the Noor Dimension.
Spending time with Kamala
Later, Kareem asked Kamala whether she was free or not. After Kamala said yes, he invited her to a bonfire. They went to the bonfire where Kareem's friend, Faizaan was waiting along with his friends.
The group had a fun conversation with each other. And even shared foods that Kareem brought from the restaurant.
The Death of Waleed
From the very next day, Waleed and Kareem started training Kamala to use her powers in a more effective way. But out of nowhere, the Clandestine arrived.
After escaping from the building, all three of them used a Tuk-Tuk to run away from the Clandestine. To help Kareem and Kamala escape, Waleed detaches the back part of Tuk-Tuk.
Two of them manage to escape but Waleed gets killed in retaliation by Najma, the leader of Clandestine.
Fight with the Clandestine
Both of them got petrified by the death of Waleed, but Kareem insisted that they should keep running.
They managed to reach a corner where they decided to fight off the remaining Clandestine. With the arrival of the Clandestine, a battle starts between them.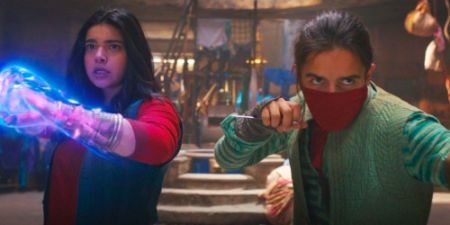 Kareem manages to stab one of the Clandestine, Aadam to death. On the other hand, Najma strikes Kamala but instead hits the bangle.
Meeting Kamala's Grandmother and Mother
After all the Clandestine disappears, Kamala's Grandmother and mother arrive at the location. When Kamala's mother asks Kareem about his identity, he just stands still and greets them. After that, he just runs away from the scene.
Aiding Kamran
Kareem receives a phone call from Kamala after she returns to the United States. She requests him to help Kamran escape from the town.
Without any hesitation, Kareem agrees on helping Kamran.
Red Dagger's Ability
Master in Martial Arts
Skillful with Knives
Expert as a Marksman
Skillful Acrobat
Expert Hand Combatant
Red Dagger's Equipment
Red Dagger's Blades
Red Scarf
Who portrays the role of Red Dagger in MCU?
Aramis Knight is the actor that portrayed the role of Red Dagger in the Marvel Cinematic Universe. He has featured alongside Iman Vellani in his latest Marvel project. Knight has been a part of the entertainment industry from a very young age.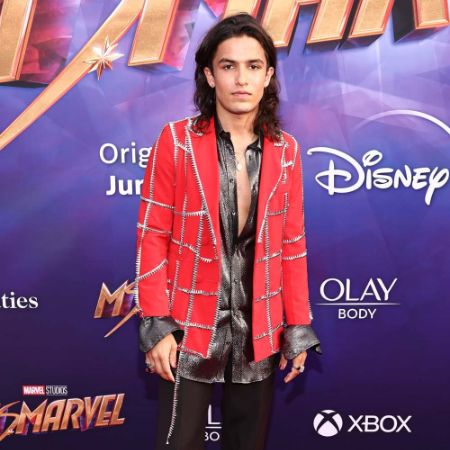 With an outstanding performance in the series "Ms. Marvel", Knight has made a name for himself. But only time will tell whether we will be seeing him in future MCU projects or not.