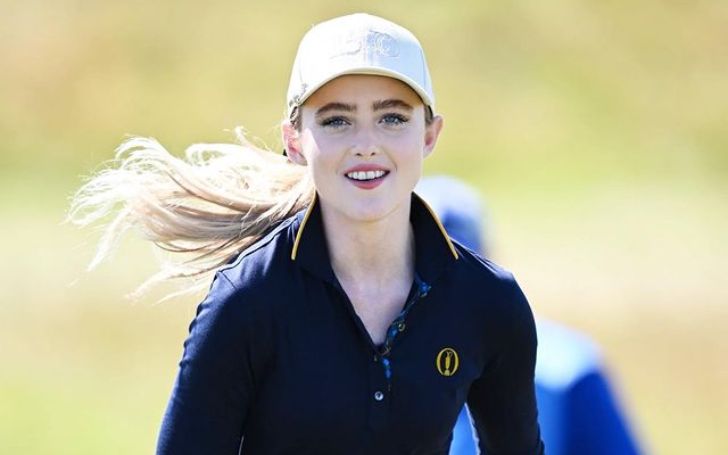 Facts of Kathryn Newton
| | |
| --- | --- |
| Birth Date | February 8,1997 |
| Full Name | Kathryn Newton |
| Occupation | Actress |
| Nationality | American |
| Birth City | Orlando |
| Birth Country | United States of America |
| Father Name | David Newton |
| Mother Name | Robin Newton |
| Gender Identity | Female |
| Sexual Orientation | Straight |
| Horoscope | Aquarius |
| Marital Status | Single |
| Height | 165 cm |
| Weight | 54 kg |
| Networth | 1000000 |
| Awards | 31st Young Artist Awards, 34th Young Artist Awards |
| Filmography | Bad Teacher, Paranormal Activity 4, Pokémon Detective Pikachu, Freaky, Gary Unmarried, Supernatural, Big Little Lies |
| Wiki Link | |
| Twitter Link | |
| Insta Link | |
Kathryn Newton is an American actress. She gained a name for herself with the portrayal of Louise Brooks in "Gary Unmarried" and Abigail Carlson in "Big Little Lies". It might be a surprise for everyone that the young actress made her acting debut almost 20 years ago.
From a very young age, Kathryn Newton has managed to be a part of the entertainment industry. Throughout her career, she got involved in several projects. But it is fair to say that the biggest project of her career is yet to come.
If you were not aware of it, then know that Kathryn Newton will appear in "Ant-Man and the Wasp: Quantumania". The future looks bright for this young actress.
Kathryn Newton's Early Life and Family
Kathryn Newton was born on 8th February 1997 in Orlando, Florida. As of 2022, Kathryn Newton is 25 years old. She is the only child of Robin Newton and David Newton.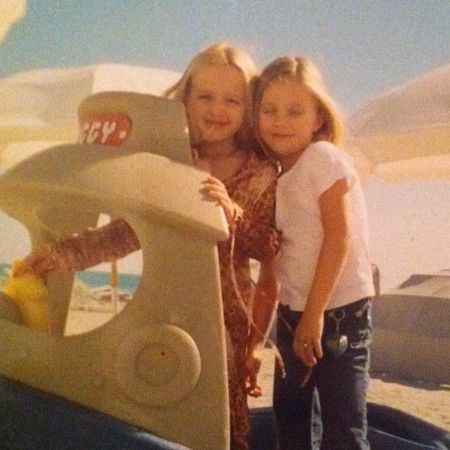 Growing up as an only child allowed Kathryn Newton to share more time with her parents. This allowed her to have a close as well as a strong relationship with her parents.
Kathryn Newton's Academic Background
Kathryn Newton moved to Los Angeles when she was twelve years old with her family. After moving to Los Angeles, she attended Notre Dame High School.
During her school time, Kathryn Newton was a member of a girl's golf team. She even helped her group to lift three league championships. Her interest in the game was seemingly increasing, however, she didn't pursue golf because of her acting career.
Kathryn Newton even postponed her further studies because of her on-screen projects. She had plans to attend USC, however, it got postponed.
Kathryn Newton's Professional Life
As per Kathryn Newton's IMDB page, she already has 24 movies & TV shows under her name as an actress. At such a young age, she has already appeared in numerous television projects. And no doubt, she will continue doing this in the future as well.
How did Kathryn Newton start her Career?
Kathryn Newton started her acting career at the age of four. She made her debut on the soap opera "All My Children". She appeared in this series from 2002 till 2003. During this time period, she went on to make an appearance in the other two short films as well.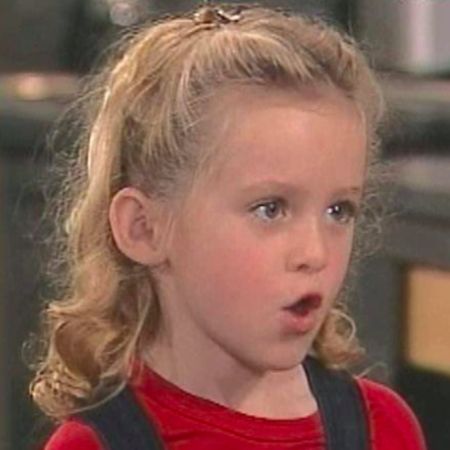 In 2008, Kathryn Newton got cast in "Gary Unmarried". Her appearance in this series allowed her to make a name in the entertainment industry. Little did she know that things were only going to get better for her.
The Rise of Kathryn Newton's Acting Career
One after another, Kathryn Newton started making appearances on several projects. She featured in "Paranormal Activity 4" and "Supernatural", which helped Kathryn to gain wider recognition.
The Supernatural star even got the opportunity to make an appearance in the 2019 blockbuster "Pokémon: Detective Pikachu". It is fair to say that Kathryn Newton has already created a successful career for herself even at such a young age.
Kathryn Newton in Big Little Lies
Big Little Lies is an American drama television series based on a novel of the same name. David E. Kelley is the writer and creator of this series. Jean-Marc Vallee directed the first season whereas Andrea Arnold directed the second season.
The storyline of this series follows five women who become embroiled in a murder investigation. Kathryn Newton portrays the role of Abigail Carlson in this series.
Kathryn Newton in Marvel Cinematic Universe
Good things come to those who work hard. No doubt, Kathryn Newton has given her hundred percent to create a legacy of her own. Her hard work of all these years finally paid off when she signed with Marvel Cinematic Universe.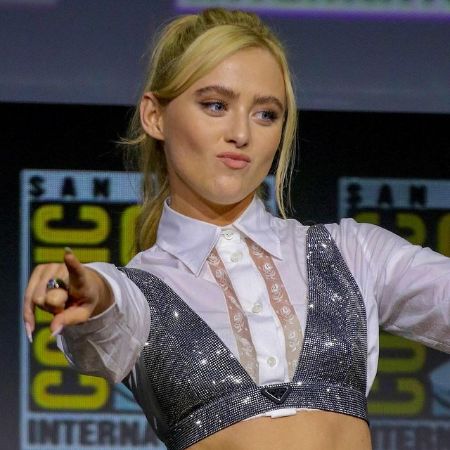 Kathryn Newton will portray the role of Cassie Lang in the upcoming MCU project "Ant-Man and the Wasp: Quantumania". This will be her first MCU project. Since she is still young, we will definitely see her in future MCU projects as well. The actress will feature alongside Paul Rudd, Evangeline Lilly & other Marvel casts. Her future in Marvel Cinematic Universe is going to be a long journey. The new Marvel cast will feature alongside Tom Hiddleston's Loki, Tom Holland's Spider-Man & Iman Vellani's Ms. Marvel.
Kathryn Newton's Movies
Bad Teacher
Paranormal Activity 4
Blockers
Pokémon Detective Pikachu
Freaky
Kathryn Newton's TV Shows
All My Children
Gary Unmarried
Supernatural
Big Little Lies
The Society
Kathryn Newton's Net Worth
Kathryn Newton is just 25 years old as of 2022. But, the actress is going to complete her 20th year in the entertainment industry. This clearly shows how young she was when she made her debut as an actress.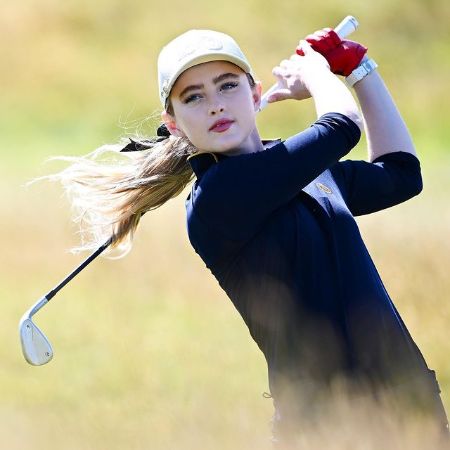 The Supernatural star has made appearances in more than 20 projects in her two decades of an acting career. Her hard work and dedication definitely allowed her to accumulate a good amount of money to her fortune. As of 2022, Kathryn Newton's net worth is around $1 Million.
Kathryn Newton's Boyfriend. Is Kathryn Newton Dating Anyone at the Moment?
Kathryn Newton is single at the moment. She isn't dating anyone and wants to keep it this way for some time. She is someone who believes in keeping things private. So even if she is dating anyone, she might have kept it a secret.
But if we find anything about Kathryn Newton's relationship status then we will definitely update. Even if she is single as of now, it wasn't the case always.
Kathryn Newton's Relationship Rumors
It is common for celebrities to get their name connected with another celebrity. A few years back, there were some rumors about Kathryn Newton dating Brandon Thomas Lee.
When several questions got raised, the Supernatural star remained silent. She neither confirmed nor denied her relationship with Brandon.
Kathryn Newton's Instagram and Twitter
It is normal for the stars from this generation to be active in social media. Yes, Kathryn Newton is one of them as well. She is an active user of social media and often uses such platforms to interact with her fans.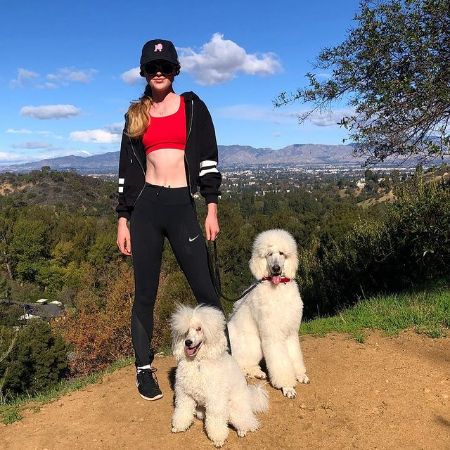 On her Instagram, the Supernatural star has 1.4 Million followers. Whereas she has made 2843 posts until now which clearly shows how active she is. Talking about her Twitter, she has 146.7 Thousand followers. It is just a matter of time before she will gain more followers.
Kathryn Newton's Pets
When it comes to pets, Kathryn Newton is a huge dog lover. Her dogs even make a regular appearance on Kathryn's Instagram. The names of her dogs are Jack King, Buddy, and Ladybird.
Kathryn Newton's Height and Weight
If you go through Kathryn Newton's pictures, then it is quite clear that she has quite an athletic body type. Her hard work and dedication to maintaining her body can be clearly seen. She has a blue colored eye and blonde hair which suits her face structure quite well.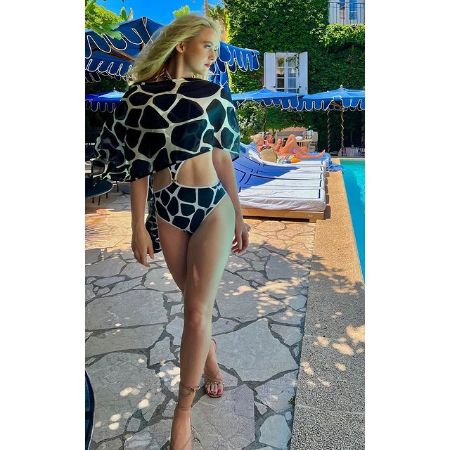 Talking about her weight, Kathryn Newton stands tall at a height of 5 feet 5 inches (165 cm). Whereas, she weighs around 54 kg (119 lbs).
Updated On Wed Aug 31 2022 Published OnWed Aug 31 2022 By James Smith