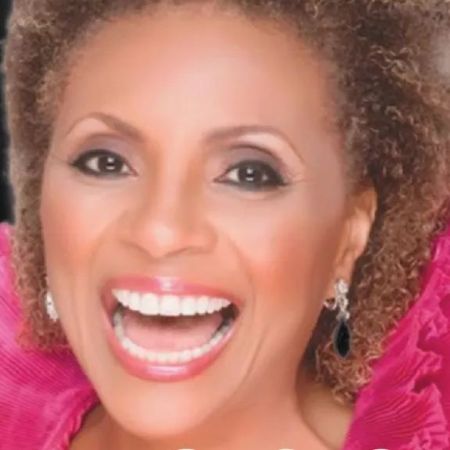 Leslie Uggams is a talented actress known for her impressive roles in both film and theater. Many fans recognize her for her portrayal of Althea/Blind Al in the popular movies "Deadpool 1" and "2," showcasing her versatile acting skills.
Beyond her Marvel contributions, Uggams gained widespread acclaim for her portrayal of Kizzy Reynolds Moore in the groundbreaking miniseries "Roots." She was born on May 25, 1943, in New York City, New York. Standing at a height of 5'6" (168 cm), she has charmed audiences with her talent, passion, and captivating presence throughout her illustrious career.
Uggams Relationship Status
Leslie Uggams is not only a talented actress but also a woman who has experienced a beautiful love story. She found her life partner in Grahame Pratt, who was not just her husband but also her manager. Their love story blossomed during a time when interracial marriages were not as widely accepted.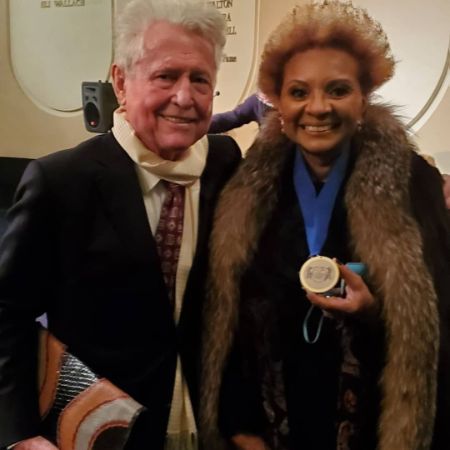 Despite the challenges they faced due to societal norms, Uggams and Pratt tied the knot on October 16, 1965. Their love deepened during a tour in Australia, where they discovered a special connection that would last a lifetime. Their enduring love has stood the test of time, and today, they celebrate more than 50 years of marriage.
Net Worth of The Broadway Actress
Leslie Uggams has achieved substantial success in her acting career, which is reflected in her estimated net worth of $3 million. Her primary income source comes from her work in the entertainment industry, where she has excelled in both movies and Broadway productions.
Thanks to the commercial success of movies like "Deadpool 1" and "2," Uggams has managed to make lot of movies. While her talent and dedication have undoubtedly contributed to her financial success, she has chosen to keep much of the details about her income private.
Mother Of Two
Aside from her successful acting career, Uggams is also devoted mother to two children. Her daughter, Danielle Chambers, was born on April 11, 1970, and her son, Justice Pratt, was born on July 28, 1975. It seems that love for acting runs in the family, as both of them have dipped their toes into the world of entertainment.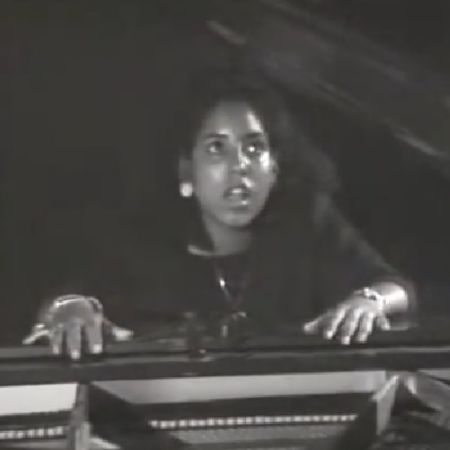 Danielle has notably appeared in popular soap opera "One Life to Live" and the production "Rainbow High," showcasing her talents and following in her mother's footsteps. Justice, too, has made his mark in the acting industry with roles in projects such as "The Ernest Green Story," "Girlfriends," and "Crossing Road." They have left world of acting today.
Uggams Is In Deadpool 3
Fans of Uggams will be thrilled to know that she will be reprising her role as Blind Al in the highly anticipated "Deadpool 3," as mentioned in an article from WION News. With this movie, the Deadpool series makes its debut in the Marvel Cinematic Universe, promising an exciting crossover of beloved characters including confirmed Wolverine, played by Hugh Jackman.
Blind Al's presence in Deadpool's life is nothing short of entertaining. Her sarcasm and quick wit add a comedic touch to their interactions, making her a valuable and endearing character in the franchise. Despite her blindness, she is adept at keeping Deadpool in check with her wisdom.
Uggams Work In The Marvel
Uggams' involvement in the Marvel universe has been a notable highlight of her career, especially her portrayal of Althea, also known as Blind Al, in the "Deadpool" series as mentioned in an article from Marvel Cinematic Universe Fandom.
Blind Al in the Marvel Universe is depicted as a frail and elderly woman who, as her name suggests, is blind. While her origin remains somewhat mysterious throughout the movies, it is hinted that she might have had some connection with British intelligence, although the exact nature of her involvement remains shrouded in secrecy.
The character of Blind Al adds a unique and intriguing layer to the Deadpool storyline, as she shares a complex and humorous dynamic with the titular character, portrayed by Ryan Reynolds. Uggams' impeccable performance as Blind Al has endeared the character to fans and contributed to the overall success and popularity of the "Deadpool" franchise.
Struggled To Understand Her Role In Deadpool
Uggams' involvement in the "Deadpool" movies was not without its challenges. She revealed that it was a highly secretive project, and she initially struggled to fully grasp her role as Blind Al.
With limited information provided to her, Uggams admitted, "It was such a hush-hush project, I didn't even know what I was playing." All she had were two pages of dialogue, leaving her to figure it out on her own. Despite the lack of clarity, she approached the role with her characteristic professionalism and determination.
Loved Playing Blind AI
Uggams thoroughly enjoyed portraying Blind Al in the "Deadpool" series and embraced the character's witty and sassy nature. She relished the opportunity to give it right back to Deadpool, played by Ryan Reynolds, in their on-screen interactions.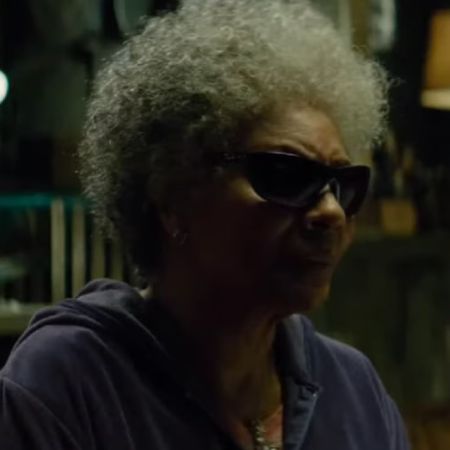 Blind Al's no-nonsense attitude and refusal to tolerate any nonsense from Deadpool created a compelling dynamic between the two characters. Their relationship thrived on honesty, and Uggams believed that this was the key to their great chemistry.
Blind Al fearlessly called out Deadpool whenever he went on one of his trademark rants, making him aware that he couldn't fool her with his antics. This mutual respect and genuine connection between the characters added depth and authenticity to their on-screen bond, making their scenes together all the more enjoyable for audiences.
Who Was Uggams Most Excited To Show Deadpool?
Leslie Uggams was especially eager to show her performance in "Deadpool" to her Australian relatives, as she knew they would provide valuable feedback and a unique perspective on her work. Her excitement stemmed from the fact that her husband is Australian.
As Deadpool is known for its R-rated humor and irreverent style, Uggams was curious to see how her family from Australia would react to the film's bold and sometimes audacious content. Sharing her work with loved ones is always a special moment for any actor, and Leslie cherished the opportunity to connect with her Australian relatives through her role.
The Start of Uggams Acting Career
The beginning of Leslie Uggams' acting career was nothing short of remarkable. At the young age of six, she found herself regularly performing at the iconic Apollo Theatre in Harlem. Her talents were showcased as an extra added attraction before the performances of legendary artists such as Louis Armstrong, Ella Fitzgerald, and Dinah Washington.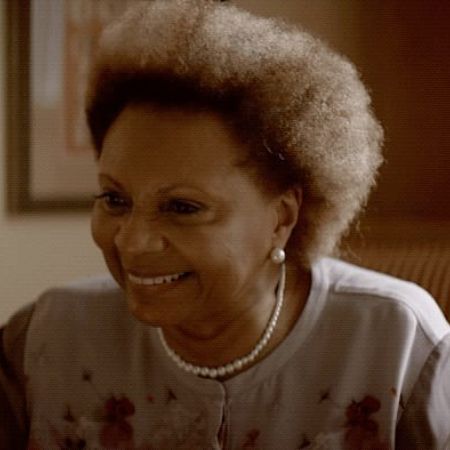 This early exposure to the world of entertainment allowed Uggams to shine and hone her skills in front of live audiences, even at such a tender age. Her precocious talent caught the attention of television producers, leading to her national television debut at the age of six on the series "Beulah."
In the show, Uggams portrayed the niece of the esteemed Ethel Waters, further demonstrating her ability to hold her alongside established actors. This impressive start to her acting journey set the stage for a long and illustrious career that continues to be celebrated by fans and peers alike.
Uggams Believed Deadpool Was For Senior Citizens
In an interview, Uggams expressed her belief that "Deadpool" would appeal to senior citizens, and she was confident that they would thoroughly enjoy the film. She saw the character of Blind Al as a "feisty old lady," and she thought this portrayal would resonate with older audiences.
Uggams acknowledged that Blind Al's spirited and unapologetic nature was something that senior citizens could relate to, as it showcased a strong and independent older woman on the screen. This representation offered a refreshing and relatable perspective for older viewers and she felt that it would inspire them to get out of their houses and experience the movie.
Check Out Marvel Bang for more bios
Updated On Sun Aug 06 2023 Published OnSun Aug 06 2023 By Vinay