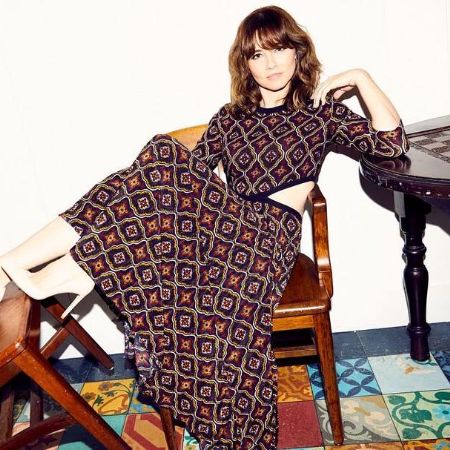 Facts of Linda Cardellini
| | |
| --- | --- |
| Birth Date | June 25,1975 |
| Full Name | Linda Edna Cardellini |
| Occupation | Actress |
| Nationality | American |
| Ethnicity | Mixed |
| Birth City | Redwood City, California |
| Birth Country | USA |
| Father Name | Wayne David Cardellini |
| Father Occupation | Businessman |
| Mother Name | Lorraine Hernan |
| Mother Occupation | Homemaker |
| Gender Identity | Female |
| Sexual Orientation | Straight |
| Horoscope | Cancer |
| Marital Status | Relation |
| No Of Children | 1 |
| Height | 160 cm |
| Weight | 57 kg |
| Networth | 9000000 |
| Education | Bachelor of Arts degree in Theatre |
| Hobbies | Art, Martial Arts |
| Filmography | Avengers: Endgame, Scooby Doo, Gravity Falls |
| Facebook Link | |
| Insta Link | |
Linda Cardellini is an actress who played Laura Barton, the wife of Clint Barton, aka Hawkeye, in the Marvel Cinematic Universe (MCU). She brought depth and emotion to her character, making her a beloved part of the MCU.
Besides MCU, Cardellini has appeared in several other notable movies and TV shows. She's probably best known for her role as Velma in the live-action "Scooby-Doo" movies. She has also worked in "Brokeback Mountain."
Hawkeye's Wife Real Life Relationship

Linda Cardellini has been engaged to Steven Rodriguez since 2013. Their enduring commitment to each other is truly heartwarming. Their long engagement is a testament to the strength of their relationship, showing that love doesn't always need a rushed timeline.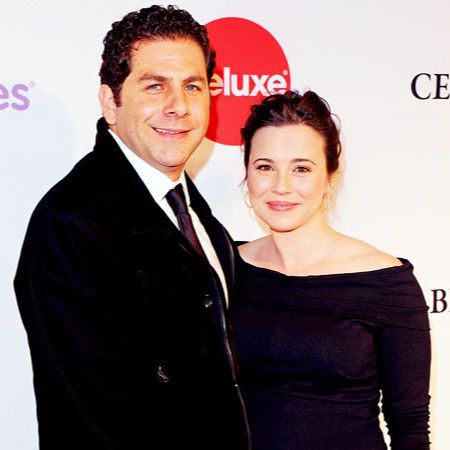 Cardellini and Rodriguez share a remarkable story of childhood friends turned sweethearts. They first met when they were just kids, with him being 11 years old and Linda 10.
However, Cardellini and Rodriguez's paths took separate journeys for many years. It wasn't until 2010 that fate brought them back together in a romantic way. Their deep-rooted friendship from childhood likely played a significant role in their connection when they reconnected.
Cardellini Is A Real Life Mother
Cardellini's role as a mother isn't limited to her appearances in Marvel films. She's also a loving mother in real life. She shares her maternal love with her daughter, Lilah-Rose Rodriguez, who was born on February 29, 2012.
Lilah-Rose has been kept away from the media spotlight by Cardellini and Rodriguez. It's not uncommon for celebrity parents to choose to protect their children's privacy and keep them out of the public eye. This decision allows her to have a normal childhood.
The Scary Birth Of Her Daughter
Cardellini faced a challenging moment when she delivered her daughter, Lilah-Rose, through an emergency Caesarean section. During the childbirth process, a critical situation arose.
What happened was that the umbilical cord became wrapped around Lilah-Rose's neck, posing a risk to the kid's well-being. Her decision to undergo an emergency C-section was undoubtedly a difficult one, but it ultimately led to the safe delivery of her precious daughter, Lilah-Rose.
What Is The Actress's Net Worth?
Linda Cardellini has built a successful career in the entertainment industry, with a net worth estimated at $9 million. Her primary source of income has been her acting career.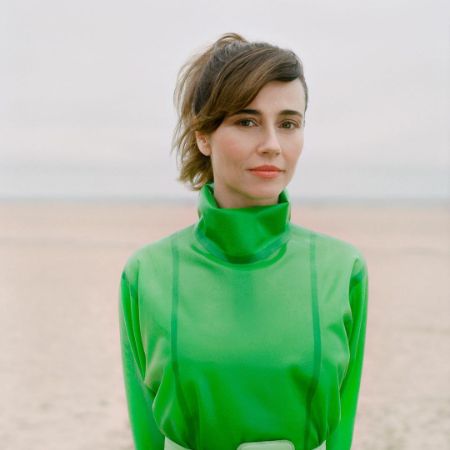 Cardellini has made her home in a beautiful house located in the Pacific Palisades. She purchased this lovely residence for a reported $4.3 million, and it provides her with a comfortable and scenic living space.
Hawkeye's wife's house offers a generous 5,500 square feet of living space. A few of its features include five bedrooms and four-and-a-half bathrooms. The home is well-equipped for entertaining with features like a wet bar complete with a wine refrigerator and dual beer tap.
Cardellini's Role In Marvel
Cardellini made a significant mark in the Marvel Cinematic Universe (MCU) as she portrayed Laura Barton. She is the wife of Hawkeye. In the MCU, she is also known by her covert alias, Agent 19.
In the Marvel Cinematic Universe, Laura plays a vital role as the wife of Clint Barton. Together, they are parents to three children: Cooper, Lila, and Nathaniel. Given the dangerous nature of Clint's work, Nick Fury (Samuel L. Jackson) took special measures to ensure the safety of Clint's family.
Fury arranged for the Bartons to be relocated to an undisclosed and undocumented farm safehouse. This secretive arrangement highlights the lengths that superheroes and organizations like S.H.I.E.L.D. go to to protect the loved ones of those who put their lives on the line.
What MCU Films Did Cardellini Appear On?
Linda Cardellini has made appearances in several MCU (Marvel Cinematic Universe) films and one TV series so far. We got to witness her for the first time in a Marvel Flick with "Avengers: Age of Ultron."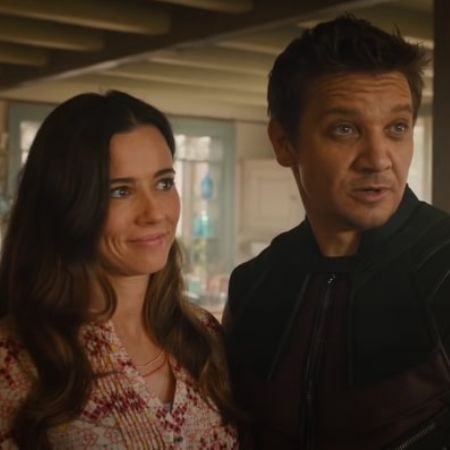 Laura also appeared in the epic conclusion, "Avengers: Endgame." In addition to her appearances in the movies, she also reprised her role in the TV series "Hawkeye."
Has Also Worked On DC
Linda Cardellini's talent has also made its way into the world of DC Comics, Marvel's direct rivals. She lent her voice to the "All-Star Superman" animated movie, showcasing her versatility by crossing over into the DC universe.
In the "All-Star Superman," Cardellini took on the role of voicing Nasthalthia, a character who is part of the larger Superman mythos. This character showcases her versatility as a voice actress, as she brought her unique style and talent to the character.
Barton Isn't Linda's Only Marvel Work
Linda's involvement in the Marvel universe goes beyond her role as Laura Barton. She also lent her talents to "Guardians of the Galaxy Vol. 3," where she voiced the character Lylla.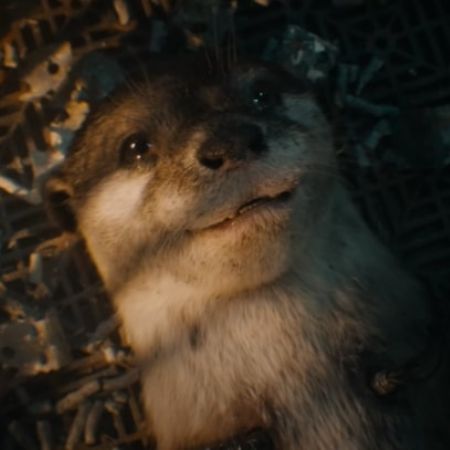 In her role as Lylla in "Guardians of the Galaxy Vol. 3," Cardellini didn't just lend her voice but also performed motion capture work. This means that she brought the character to life not only through her vocal talents but also through her physical movements and expressions.
Lylla, also known as Subject 89Q12, is a unique character in the Marvel universe. She's not your typical otter; she was genetically and cybernetically augmented by the enigmatic figure known as the High Evolutionary. These gave her extraordinary abilities and characteristics, unlike a regular otter.
Linda's Education Background
Cardellini's educational background includes attending Loyola Marymount University (LMU). She proudly holds the title of an LMU alumna, graduating in the class of 1997, as mentioned on the University's website.
Hawkeye's wife's educational journey included earning a Bachelor of Arts degree in Theatre from Loyola. Her passion for her craft has also led her to expand her horizons by participating in a summer study program at the National Theatre in London.
Inspired MJ Jones in Spider-Man: Homecoming
Linda Cardellini's character in the cult-favorite TV series "Freaks and Geeks" had an impact on the MCU as well. In a fascinating twist, her character in the show served as a partial inspiration for the character of MJ Jones in the well-loved MCU film "Spider-Man: Homecoming."
Cardellini's role as Lindsay Weir in "Freaks and Geeks" was a standout moment in her career. She appeared in a total of 18 episodes throughout the show's run, as per the show's IMDb page. Her character was an integral part of the series, capturing the essence of a young person navigating the challenges of high school life.
Wants A Laura Barton Movie
Cardellini's idea of a Laura Barton movie has sparked curiosity among fans of the Marvel Cinematic Universe (MCU). While she expresses the desire to see such a movie, she also acknowledges the prevailing interest in superhero-focused films within the MCU.
The world of superheroes often takes center stage, with characters like Iron Man, Captain America, and Spider-Man captivating audiences. However, Linda's portrayal of Hawkeye's wife has shown that there's also a keen interest in the supporting characters who bring depth and humanity to the superhero narratives.
While a standalone Laura Barton movie may not be in the immediate plans, her character continues to be a cherished part of the MCU. The fans can hope for more of her story to be explored in future Marvel projects.
Career Outside Marvel
Cardellini's career extends far beyond her work in the Marvel universe. Her breakthrough role came in the cult-classic TV series "Freaks and Geeks," where she played Lindsay Weir. She has also left her mark in other notable shows, including her leading roles in "ER" and "Bloodline."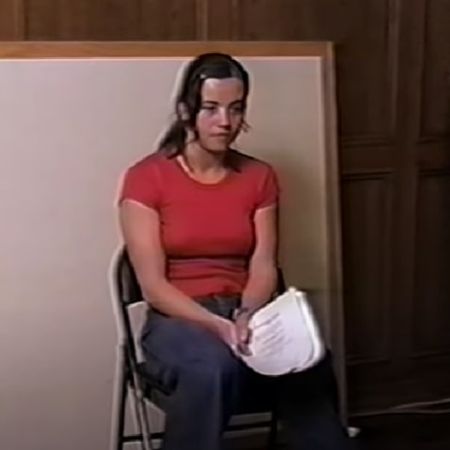 One of Cardellini's standout roles was in the live-action adaptation of "Scooby-Doo," where she brought the beloved character Velma to life. Additionally, her acting skills also shone brightly in Ang Lee's critically acclaimed "Brokeback Mountain."
In 2013, Linda earned her first Emmy nomination, and it was for her outstanding performance as Sylvia Mann in the popular TV series "Mad Men." And in 2020, she received another Emmy nomination. This time, it was for her role in "Dead to Me," in the "Outstanding Lead Actress in a Comedy Series."
Check Out Marvel Bang for more
Updated On Sun Sep 10 2023 Published OnSun Sep 10 2023 By Vinay