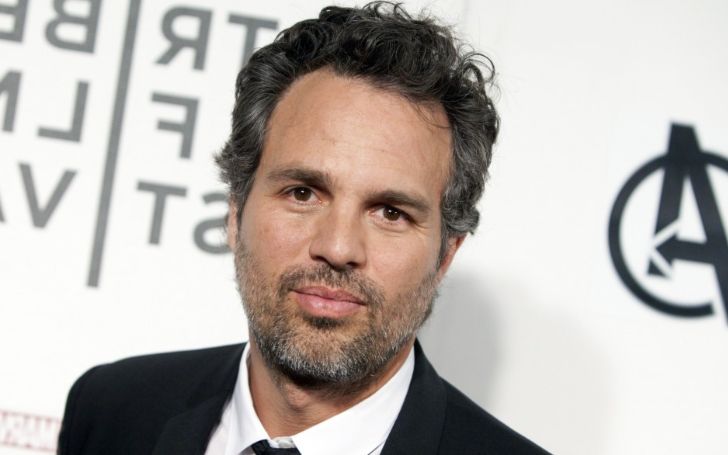 Facts of Mark Ruffalo
| | |
| --- | --- |
| Birth Date | November 22,1967 |
| Full Name | Mark Alan Ruffalo |
| Birth Name | Mark Alan Ruffalo |
| Occupation | Actor |
| Nationality | American |
| Birth City | Kenosha |
| Birth Country | United States of America |
| Father Name | Frank Lawrence Ruffalo Jr. |
| Father Occupation | Construction Painter |
| Mother Name | Marie Rose |
| Mother Occupation | Hairdresser/Stylist |
| Gender Identity | Male |
| Sexual Orientation | Straight |
| Horoscope | Sagittarius |
| Marital Status | Married |
| Spouse | Sunrise Coigney |
| No Of Children | 3 |
| Height | 173 cm |
| Weight | 72 kg |
| Networth | 35000000 |
| Sibilings | Tania Ruffalo, Nicole Ruffalo, Scott Ruffalo |
| Awards | Screen Actors Guild Award, Primetime Emmy Award |
| Filmography | CBS Summer Playhouse, The Dentist, Ride with the Devil, You Can Count on Me, Collateral, The Avengers, Now You See Me, The Adam Project |
| Wiki Link | |
| Facebook Link | |
| Twitter Link | |
| Insta Link | |
Mark Alan Ruffalo, also known as Mark Ruffalo is an American actor. Not only that, he is an environmental activist as well. People started to acknowledge him because of his performance in the film "You Can Count On Me".
As per IMDB, Ruffalo has appeared in 71 projects as an actor until now. The projects include movies, television series, and short movies. The awards and nominations he has achieved until now clearly shows how great of an actor he is.
The American actor has managed to deliver outstanding performances in several movies. But it is fair to say that he gained stardom for his role in the MCU projects. He portrayed the role of The Hulk which allowed him to gain a lot of fan following.
Let's Know More About Mark Ruffalo. How Did He Start His Career? How Rich is he? And about his Wife.
Mark Ruffalo's Early Life
Mark Ruffalo was born on 22nd November 1967 in Kenosha, Wisconsin. As of now, he is 54 years old. He was born to his parents, Marie Rose and Frank Lawrence Ruffalo Jr.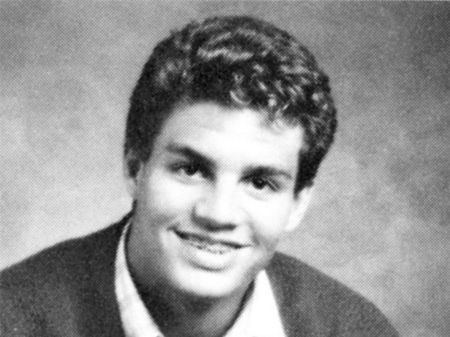 Ruffalo's parents raised him with equal love and care. Sharing most of his childhood with his family allowed him to have a close relationship with his family.
During an interview, the American actor even mentioned that his father has always been his role model for him.
Mark Ruffalo's Relationship with his Siblings
Ruffalo has two sisters and one brother. Tania and Nicole are his sisters whereas Scott is his brother. Unfortunately, Scott passed away in the year 2008.
Growing up along with siblings is always a special moment. You get to create so many memories that will last forever. The same goes with Ruffalo as well.
During Ruffalo's childhood, he used to spend time with his siblings more often. This allowed them to have a strong bond with each other.
Mark Ruffalo When he was Young
When Ruffalo was young, he completed his education at both Catholic and Progressive schools. Later, he graduated from First Colonial High School in Virginia Beach.
However, Ruffalo's young days were quite filled with struggle. At a very young age, he used to struggle with undiagnosed Dyslexia and ADHD.
Even though, Ruffalo described himself as a happy kid. He struggled with such issues until his young adult days.
The Start of Mark Ruffalo's Career
During his Junior High and High School days, Ruffalo got involved in wrestling. But after graduation, his focus shifted to acting. And that is when he participated in the Patriot Playhouse.
To train himself to do better, Ruffalo later took classes at the Stella Adler Conservatory. After some struggle, Ruffalo finally made his screen debut for a single episode of "CBS Summer Playhouse".
It was a gradual start for the American actor as he started to appear in minor roles. Things finally took off for him when he got an opportunity to meet with Kenneth Lonergan, a writer.
Ruffalo's meeting with Lonergan was a success as he was able to grab the role of Laura Linney's brother in the film "You Can Count On Me". His performance in the movie received a lot of praise from the audience as well as the critics.
The Rise of Mark Ruffalo
Ruffalo finally started gaining popularity in the entertainment industry. Later on, he started appearing in various projects one after another.
The American actor's performance in every project that he appeared on started to get only better. It is fair to say that he was able to make a legacy of his own.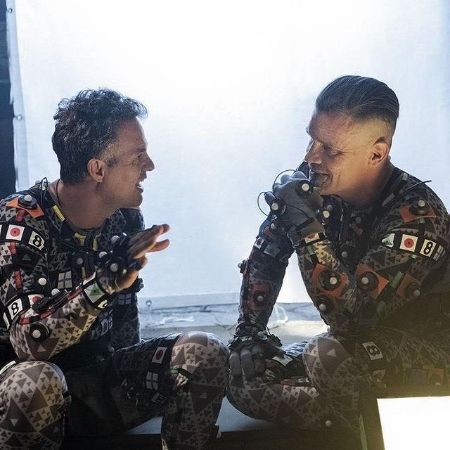 With hard work and dedication, Ruffalo made a name for himself. But things got even better when he appeared in "The Avengers" as The Hulk.
One after another, Ruffalo started appearing in MCU projects. This allowed him to create global recognition. From being fan-favorites of adults, he went on to become fan-favorites of kids as well.
However, this is not the end for Ruffalo. We will be able to see him in the upcoming Disney+ series "She-Hulk: Attorney at Law" as well. Not only that, he has two projects in the post-production stage and another two projects in the pre-production stage.
Mark Ruffalo as The Hulk
Back in 2012, Mark Ruffalo made his first appearance in the MCU project as Bruce Banner, aka The Hulk. It was a different actor who portrayed the role of Hulk at first but after his exit, Ruffalo appeared as the big guy.
Ruffalo made his debut as the Hulk from the Avengers film as the founding member of Avengers alongside Tony Stark, Steve Rogers, Clint Barton, Natasha Romanoff, and Thor.
As of now, Ruffalo has appeared in five movies in the MCU. Apart from these five movies, he has made a cameo in three other movies. And it's confirmed that we will see him reprise his role in "She-Hulk: Attorney at Law" as well.
Mark Ruffalo in 13 Going on 30
13 Going on 30 is an American rom-com film written by Josh Goldsmith and Cathy Yuspa. The director of this film is Gary Winick. The plotline of the film follows a 13 year old girl who dreams of being popular.
Ruffalo portrayed the role of Matt Flamhaff in this film. His performance was well received by the audience as well as the critics. Not only that, the bond between Ruffalo and his co-star, Jennifer Garner was loved by their fans as well.
Mark Ruffalo's bond with Jennifer Garner
The on screen chemistry between Ruffalo and Garner was on another level. While shooting for the film "13 Going on 30", both of them started bonding with each other. It was the start of a beautiful friendship between two of them.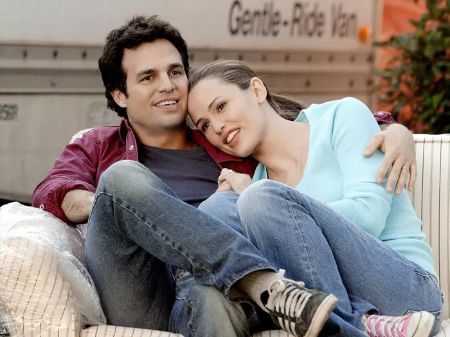 But in 2014, Mark revealed that their friendship didn't continue when the end of shooting. After the film, they didn't stay in touch and even mentioned Ben Affleck as the reason jokingly.
Though their friendship didn't continue, they later got reconnected. Both of them worked together in the film "The Adam Project". Since then, they have maintained a strong bond with each other.
Mark Ruffalo's Movies and Tv Shows
Mark Ruffalo is a very experienced actor. He is involved in the entertainment industry for a long time. Throughout his career, he has appeared in various projects. Some of those projects are mentioned below:
Movies
A Gift from Heaven
The Last Big Thing
You Can Count on Me
13 Going on 30
Blindness
The Avengers
Avengers: Age of Ultron
Now You See Me 2
Thor: Ragnarok
Avengers: Endgame
The Adam Project
Tv Shows
CBS Summer Playhouse
Due South
The Beat
I Know This Much Is True
What If...?
Mark Ruffalo's Net Worth
The American actor is a part of the entertainment industry for a long time. Over the course of his career, he has appeared in several movies. No doubt, he has managed to accumulate a good amount of money to his fortune.
As per reports, Mark Ruffalo's net worth is around $35 Million. The vast majority of his net worth comes from his career as an actor and brand sponsorship.
Mark Ruffalo's Car Collection
Ruffalo has always been a strong enthusiast regarding cars. After earning a good amount of money, he has managed to make a collection of few cars.
In total, Ruffalo has six cars. Toyota Land Cruiser, Audi Q7, Tesla Model S, BMW i3, and Volvo Station Wagon are the names of the car from his collection.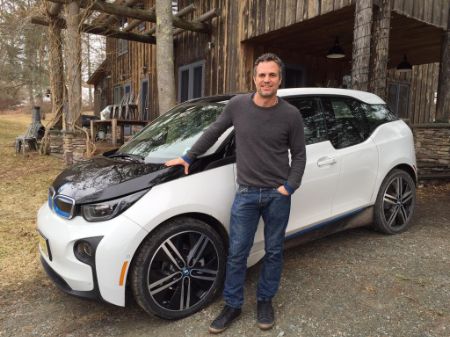 One car that is missing from the list is the most expensive one from Ruffalo's collection. The name of that car is Mercedes-Benz S-Class.
Mark Ruffalo's Lifestyle
When it comes to lifestyle, the American actor believes in a simple one. Over the years, he has earned a good amount of money but he wants his children to have a simple life.
Ruffalo moved to their home in the Upstate New York area of Callicoon along with his family. To live a quiet life, he bought a 50-acre home and permanently moved to that home back in 2000.
Before that, Ruffalo family used to live in Golden State from 2004 to 2009. As per Los Angeles Curbed, they placed their house for $3 Million back in April 2020.
Mark Ruffalo's Contract with Marvel
During an interview with Collider, the American actor revealed that he has a six-picture deal with Marvel Studios. This deal ended after the release of "Avengers: Endgame".
Even after the end of his contract, Ruffalo made an appearance in "Shang Chi and the Legend of Ten Rings". Not only that he is going to reprise his role in "She-Hulk: Attorney at Law" as well.
There hasn't been any official confirmation about Ruffalo's future appearance. But there are some slight chances that we might see him in the future as well. Until official confirmation, we just need to wait.
Who is Mark Ruffalo's Wife?
Sunrise Coigney is the wife of Mark Ruffalo. Both of them crossed paths with each other in a most random way. They both met each other in the street of Los Angeles.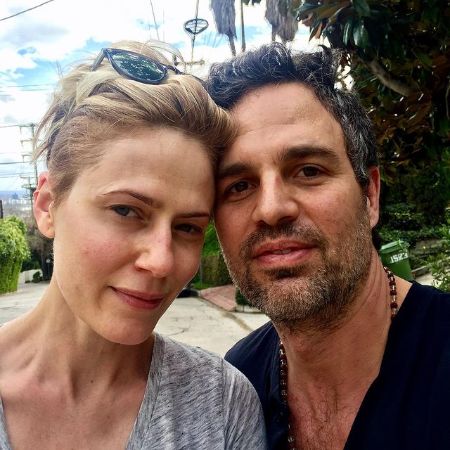 At the very first meet, both of them clicked with each other. They had an instant connection with each other. Within no time, they started dating each other.
After dating for two years, the American actor finally popped the question of marriage to Coigney. And in the year 2000, two of them tied knots with each other.
Mark Ruffalo's Relationship with his Wife, Sunrise Coigney
Ruffalo has always described his wife as his support system. From the very start of their relationship until now, both of them share a strong bond with each other.
During an interview, Ruffalo even mentioned his wife as the reason behind his success. The love between them is undying and no doubt, it will grow in the days ahead as well.
The couple's life got even better when they got blessed with a baby boy in 2001. Their family got bigger upon the arrival of their daughter Bella in 2005 and daughter Odette in 2007.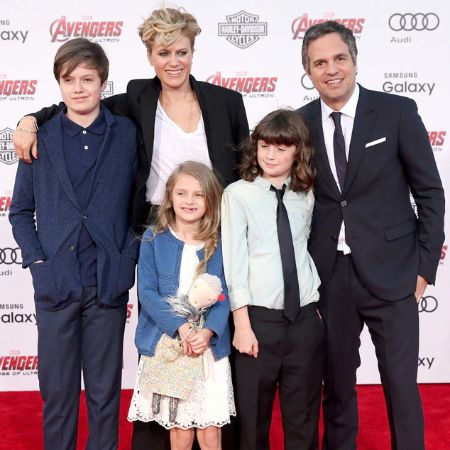 Mark Ruffalo's Instagram and Twitter
It is quite common for stars to step into the world of social media. Being involved in social media allows them to connect with the fans and even share their lifestyle.
The American actor started using social media from a long time. He is quite active on both Instagram and Twitter.
Talking about his followers, Ruffalo has 20.9 Million followers on Instagram and 8.1 Million followers on Twitter as of 31 July 2022. He often shares and tweets about his upcoming projects and even lifestyle pictures on his social media.
Mark Ruffalo Raising Voice through Social Media
The American actor has always used his social media to raise his voice for the right thing. He has a big fan following and he has used his influence in the right way.
Recently, Ruffalo went to the streets for the protest of health care and abortion. This is not the first time that he has done such things. In the past, he has raised his voice countless times through social media. No doubt, he will continue doing that in the future as well.
Does Mark Ruffalo have any Pets?
Yes, Ruffalo does have a pet. If you go through his Instagram, you can see that he has often shared pictures of his cat. This clearly shows that he is a cat person.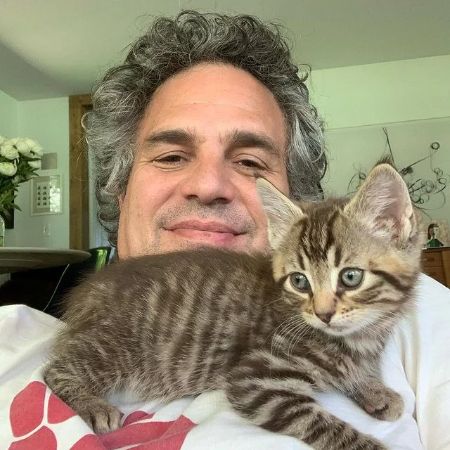 Ruffalo has five cats in total. Their names are Biscotti, Felix, Inky, Hansel, and Magnus. He is quite attached to them. Through the pictures he shares, the love he has for his cat can be seen clearly.
Mark Ruffalo's Battle with Brain Tumor
During an interview, the American actor shared his crazy dream. That dream helped him to know about his brain tumor.
After dreaming about a brain tumor, Ruffalo went to the on-set doctor and told her about his dream. Then they went for a scan. Things got quite serious when they got the result.
Ruffalo got diagnosed with acoustic neuroma. The tumor was present in the facial nerve and because of this, he got advised to have surgery as soon as possible.
After the surgery, the American actor had temporary paralysis. But he recovered from that in no time. However, he lost his hearing permanently in his left ear.
Ruffalo stated that going through a brain tumor allowed him to connect more with acting. He made it possible to turn bad things into good.
Mark Ruffalo as the Activist
More than a decade ago, the American actor started his journey as an Environmental Activist. So what is Environmental Activist?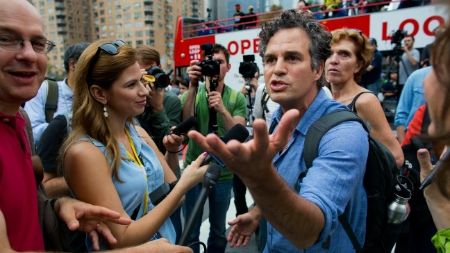 Basically, an Environmental Activist is an individual who protests against the problem related to climate change. Ruffalo has joined several protest as an Environmental Activist. Not only that, he has raised his voice through his social media as well.
Ruffalo is an anti-fracking activist as well. Anti-Fracking Activist is an individual who protests against the practice of extracting natural gasses from shale rock formations to provide energy.
The American actor is an active anti-fracking activist. He even got involved in Artist against Fracking association to raise his voice in a consistent way.
Mark Ruffalo's Physical Appearance
Mark Ruffalo has quite an alluring and charming personality. His dark brown eye color and black hair color suit quite well to his face structure as well. He even has a bright smile that can lighten everyone's mood.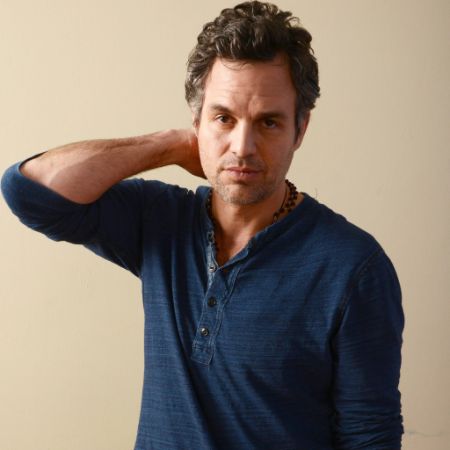 Even at this age, Ruffalo has a well-maintained body. Talking about his height and weight, he stands tall at a height of 5 ft 8 in (173 cm) whereas weighs around 72 kg (159 lbs).
Updated On Thu Aug 11 2022 Published OnWed Jul 27 2022 By James Smith