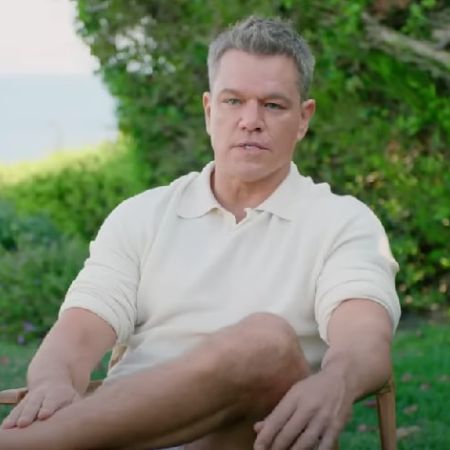 Facts of Matt Damon
| | |
| --- | --- |
| Birth Date | October 8,1970 |
| Full Name | Matthew Paige Damon |
| Occupation | Actor |
| Nationality | American |
| Ethnicity | Caucasian |
| Birth City | Boston, Massachusetts |
| Birth Country | USA |
| Father Name | Kent Damon |
| Father Occupation | Actor |
| Mother Name | Nancy Carlsson-Paige |
| Mother Occupation | Educator |
| Gender Identity | Male |
| Sexual Orientation | Straight |
| Horoscope | Libra |
| Marital Status | Married |
| Spouse | Luciana Barroso |
| No Of Children | 4 |
| Height | 178 cm |
| Weight | 84 kg |
| Networth | 170000000 |
| Sibilings | Kyle Damon and Sarah Bradford |
| Education | Studied drama at the Cambridge Rindge and Latin School |
| Awards | 1998 Winner Oscar Best Writing for Screenplay Written Directly for the Screen |
| Filmography | Good Will Hunting, The Martian |
Matt Damon is a well-known actor famous for his roles in movies like "Oppenheimer," "Good Will Hunting," and "The Departed." With a net worth of $170 million, he has achieved great success in the entertainment industry. Interestingly, he even joined the Marvel Cinematic Universe (MCU), taking on a surprising role.
In the films "Thor: Ragnarok" and "Thor: Love and Thunder," Damon portrayed an actor who was acting as Loki, a mischievous character in the MCU. Born on October 8, 1970, in Boston, Massachusetts, USA, he stands at a height of 5 feet 10 inches (178 cm) and weighs around 84 kilograms (185 lbs).
Married Life Of Matt Damon
Matt Damon's married life is with his wife, Luciana Barroso. They have been happily married since December 9, 2005. Their love story began charmingly when they met back in 2003 at the bar where Luciana was employed. It was an instant connection that sparked between them. Despite being public figures, Matt and Luciana value their privacy immensely.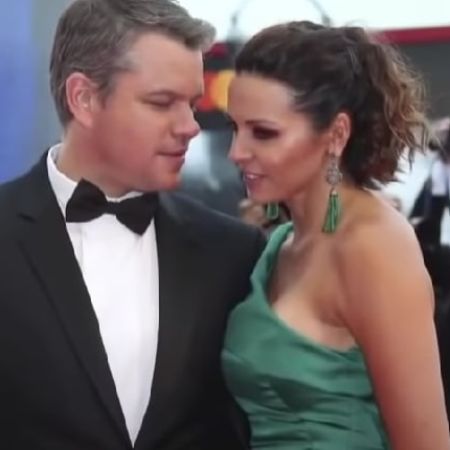 Barroso hails from Argentina, bringing her unique background to her relationship with Damon. As a symbol of their deep connection, the couple decided to get matching tattoos. The tattoo features the word "Lucy," which happens to be her nickname. He got the tattoo inked on his arm.
Net Worth Of The Film Star
Matt Damon has amassed a significant net worth of $170 million primarily through his successful career in acting. His income source mainly stems from his notable roles in various films. Notably, he earned around $4 Million plus backend participation for his role in "Oppenheimer." His performance in "The Martian" brought him a substantial income, ranging between $15 Million to $25 Million.
Damon's portrayal in "The Bourne Ultimatum" earned him a handsome paycheck of $20 Million. Beyond his acting earnings, he has also made lucrative real estate deals. He once sold his Pacific Palisades mansion for a remarkable $18 Million. The actor also owns some expensive cars like a 2008 Tesla Roadster, a Tesla Model S Performance, and a Cadillac Escalade.
Wait? Damon Has Worked In Marvel?
Yes, indeed! Surprisingly, Damon has ventured into the Marvel world as well. He took on a unique role in the Marvel Cinematic Universe, portraying an actor who is, in turn, portraying the mischievous character Loki. This creative twist happened in the films "Thor: Ragnarok" and "Thor: Love and Thunder."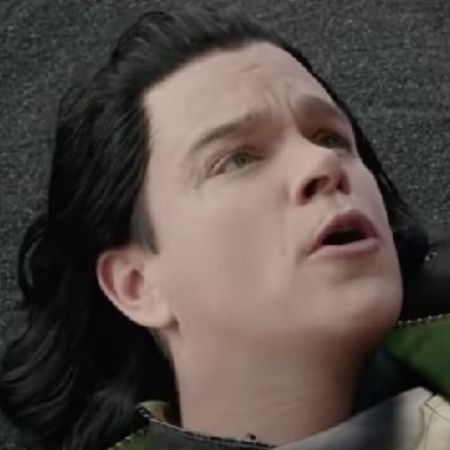 In these movies, Damon played the role of an Asgardian actor, adding a touch of fun and novelty to the Marvel universe. It's an example of how versatile and willing he is to explore various types of roles, even within the realm of popular superhero films.
A Bit About Damon's Role In Thor
Let's delve bit deeper into Damon's role in the Thor movies. In both "Thor: Ragnarok" and "Thor: Love and Thunder," the actor portrays fascinating character. He takes on role of an actor who is acting as Loki, the trickster god.
But there's a twist – Damon's character is an Asgardian actor within Marvel universe. His character's name is Loki, and he's involved in performing plays that depict the tales of Asgard.
Notably, Damon played role of Loki in plays like "The Tragedy of Loki of Asgard" and its sequel "Hela's On Earth: Ragnarok in the Round." This clever and humorous approach adds a layer of entertainment to the movies, highlighting the actor's versatility as an actor.
Loki Wasn't Damon's Only Marvel Work
Loki wasn't the only Marvel-related venture for Matt Damon. He made a surprise appearance in the movie "Deadpool 2," (the film that also features actor Julian Dennison) taking on a very different role. In the film, he portrayed a Redneck. This role showcased his versatility as an actor, as he underwent a significant transformation in appearance.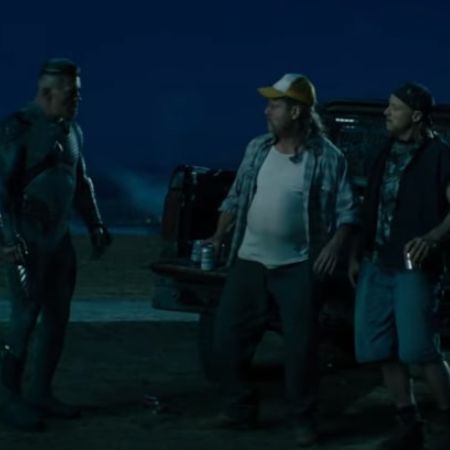 You might find it a bit challenging to identify Damon in this role because he looked remarkably distinct from his usual self. Sporting a mullet, a fake beard, a prosthetic nose, and a rather large beer gut ( as mentioned in an article from The Sun), the Oscar winner embraced the role wholeheartedly, adding an element of humor and surprise to the film.
Damon's Character During Infinity War And Endgame
During events of "Avengers: Infinity War" and "Avengers: Endgame," Matt Damon's character wasn't physically present in the films. However, fans have learned about what transpired for his character during those critical moments.
In 2018, the spaceship Statesman faced grim fate when it was ambushed by the powerful Thanos and his allies, collectively known as the Black Order. In devastating act, they used the formidable Power Stone to eliminate half of the passengers aboard ship. Despite widespread destruction, he spared half of population on board, including Damon's character.
Sadly, as the storyline continued, Damon's character faced a tragic fate. Like many others, he became one of the unfortunate victims of Thanos' infamous snap, which wiped out half of all life in the universe. This event, often referred to as the "Thanos Snap," brought immense sorrow and loss.
However, a glimmer of hope emerged in 2023. The Hulk, one of Earth's mightiest heroes, managed to reverse the effects of the snap by wielding the Infinity Stones. With a resolute snap of his fingers, the lives of those lost were restored, including Damon's character.
Has Rejected Daredevil In The Past As Well
Matt Damon's interaction with superhero roles goes beyond just "Spider-Man." He was once offered the opportunity to portray the iconic character Daredevil. However, he turned down the role, citing a specific reason for his decision.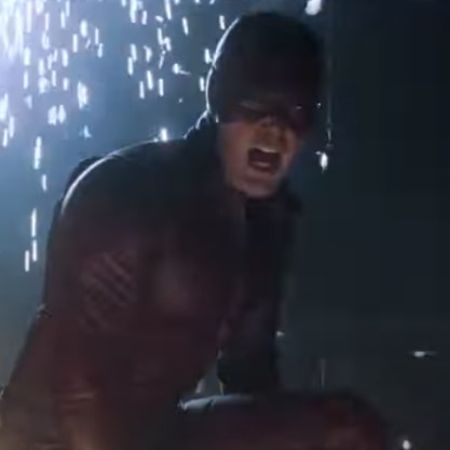 Damon explained that he declined the role because he wasn't familiar with the director's work and didn't feel a strong connection to the project. As a result, the role eventually landed in the hands of Ben Affleck. Unfortunately, the movie didn't fare well, and the reception was less than stellar. Safe to assume, that he probably doesn't regret saying no to this film.
Still Would Love To Play Daredevil
Despite turning down the role of Daredevil (the film that features actress, Jennifer Garner) in the past, Damon's admiration for the character remains strong. Among all the superheroes, Daredevil holds a special place in his heart, as it was the comic he enjoyed reading during his childhood. His affinity for the character's story and abilities has left him with a desire to take on the role someday.
Damon's enthusiasm for the character is evident in his words, as he expressed that if acclaimed filmmaker Christopher Nolan approached him with the opportunity to bring Daredevil to life under his direction, he would eagerly accept the role. This openness to embracing the role in the right circumstances shows his genuine passion for the world of superheroes.
Previously Turned Down The Role In Spider-Man
Damon's journey in the realm of superhero movies took an interesting turn when he turned down a role in "Spider-Man: Far From Home," as mentioned in an article from Screen Rant. He was being considered for a significant, yet undisclosed, villainous role in the film.
Speculations ran wild, with many believing that Damon might have been in line to portray Mysterio. However, the role eventually landed in the capable hands of Jake Gyllenhaal. While he didn't end up joining the Spider-Man universe, his mere consideration for such a role added an extra layer of intrigue to the casting process and left fans wondering about the dynamic performances that could have unfolded on screen.
Has Tried To Be In DC As Well
Damon's connection to superhero roles doesn't end with Marvel; he has explored opportunities in the DC universe as well. On several occasions, he has been in consideration for roles that eventually went to other actors. For instance, he was looked at for the role of Harvey Dent, who becomes the villainous Two-Face, in "The Dark Knight" before Aaron Eckhart was cast.
Similarly, Damon was considered for the role of Robin in "Batman Forever," a part that eventually went to Chris O'Donnell. He even auditioned for the role of Robin in an earlier Batman film, though the character was ultimately removed from the script.
Notably, Damon was offered the role of the iconic villain Lex Luthor in "Batman v Superman: Dawn of Justice," but he declined the opportunity. Additionally, he was a contender for the role of Deadshot in "Suicide Squad" before Will Smith took on the role. These instances shed light on the intricate web of casting decisions and his ongoing connection to the superhero genre in both major comic universes.
Check Out Marvel Bang for more
Updated On Tue Aug 29 2023 Published OnTue Aug 29 2023 By Vinay