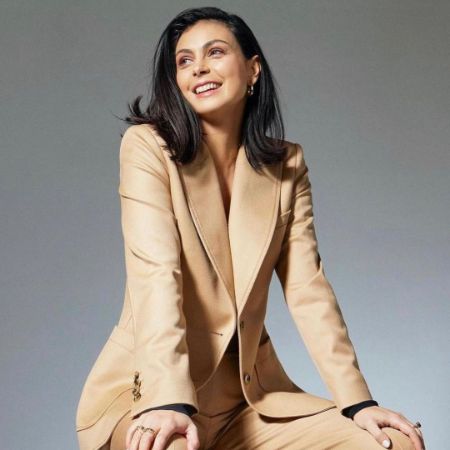 Facts of Morena Baccarin
| | |
| --- | --- |
| Birth Date | June 2,1979 |
| Full Name | Morena Baccarin |
| Birth Name | Morena Silva de Vaz Setta Baccarin |
| Occupation | Actress |
| Nationality | Brazilian |
| Ethnicity | Mixed |
| Birth City | Rio de Janeiro |
| Birth Country | Brazil |
| Father Name | Fernando Baccarin |
| Father Occupation | Journalist |
| Mother Name | Vera Setta |
| Gender Identity | Female |
| Sexual Orientation | Straight |
| Horoscope | Gemini |
| Marital Status | Married |
| Spouse | Ben McKenzie |
| No Of Children | 3 |
| Height | 171 cm |
| Weight | 56 kg |
| Networth | 8000000 |
| Sibilings | Tauã Baccarin |
| Education | Studied the theater program at the Julliard School for the Performing Arts |
| Awards | 2021 Winner Imagen Award, 2015 Winner BTVA People's Choice Voice Acting Award |
| Filmography | Deadpool 2, Serenity, V |
| Facebook Link | |
| Twitter Link | |
| Insta Link | |
Morena Baccarin is a talented actress known for her roles in various movies and TV shows. She portrayed the character of Vanessa Carlysle in both "Deadpool 1" and "Deadpool 2" movies. Born on June 2, 1979, in Rio de Janeiro, Brazil, her acting skills have earned her a significant fan following.
Apart from her work in the "Deadpool" franchise, Baccarin also gained popularity for her role as Inara Serra in the beloved TV series "Firefly." She is not just an actress; she is also a passionate Refugee Advocate. She enjoys labeling herself as a Wine Drinker, Night Thinker, and Foodie, indicating her love for good food and contemplative moments.
Married To Actor Ben McKenzie
Morena Baccarin found love and happiness in her life when she got married to Ben McKenzie. Their wedding took place on June 2, 2017, in Brooklyn, which also happened to be her 38th birthday, which made their special day even more memorable.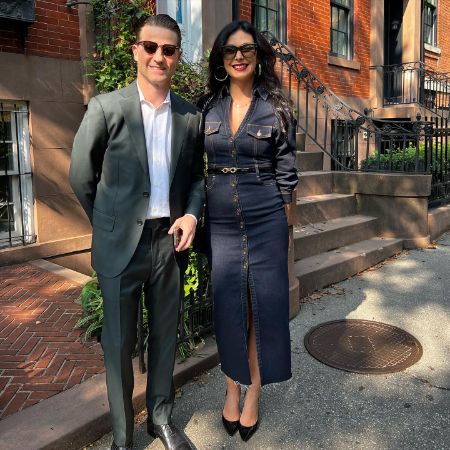 Baccarin and McKenzie's love story began when they met on the set of the TV drama "Gotham," where they both worked together. However, their connection goes back even further, as they had crossed paths before. She had guest-starred in three episodes of "The O.C." back in February 2006, demonstrating their previous professional collaboration.
Net Worth Of Baccarin
Morena Baccarin has achieved considerable financial success, with an estimated net worth of $8 million. Her primary source of income comes from her acting career, where she has been part of major movies such as "Deadpool" and has appeared in well-known TV shows like "Homeland" and "The Flash."
In addition to her acting work, Baccarin also engages in paid promotions. Notably, she previously entered into a marketing partnership with Hearts on Fire, a prestigious Boston-based diamond manufacturer, and jewelry design firm as mentioned in an article from Boston Business Journal.
Besides her business ventures, Baccarin is also a savvy real estate investor. She previously sold her Los Angeles' Silver Lake home for just under $2.1 million, demonstrating her financial acumen in the property market. With her talent, hard work, and smart financial choices, Morena continues to solidify her position as a successful individual in the entertainment industry.
Previously Married To Austin Chick
Before marrying McKenzie, Morena Baccarin was previously married to Austin Chick. Their marriage lasted from November 18, 2011, to March 18, 2016. Unfortunately, their relationship encountered challenges, and he cited irreconcilable differences when he filed for divorce in July 2015.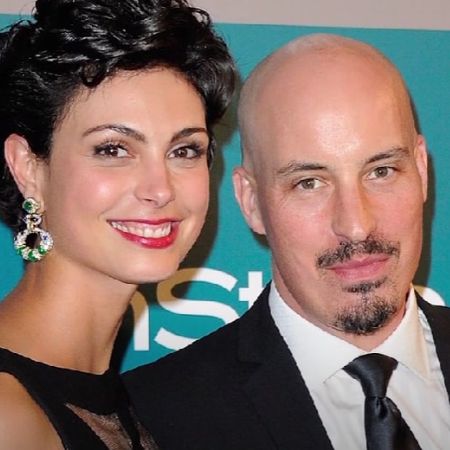 As part of the divorce settlement, Baccarin was ordered to provide financial support, paying Chick $23,000 a month for spousal and child support as mentioned in an article from Daily Mail. Besides his personal life, he has had a career in directing and producing. He has directed films like "Girls Against Boys" and "XX/XY," showcasing his talents behind the camera.
Almost Played Maria Hill In The MCU
Baccarin once had the opportunity to be a part of the Marvel Cinematic Universe (MCU) by playing the character of Maria Hill, Nick Fury's right-hand woman. However, the role eventually went to Cobie Smulders. She revealed that she auditioned for the part in "The Avengers" but unfortunately did not get the role.
Baccarin shared that she struggled to figure out how to approach playing the character, feeling like she couldn't fully grasp the essence of Maria Hill. Joss Whedon, the director of "The Avengers," had brought her to the audition and described the character as having a hard edge, similar to Sigourney Weaver's character in Alien.
Despite the guidance, Baccarin found it challenging to see that aspect of the character on the page and couldn't quite envision herself in the role. During the audition process for the role of Hill, she found herself testing alongside Smulders, who ultimately secured the part.
Baccarin shared her experience, revealing that she could sense Smulder's strong suitability for the role. Her interaction with Whedon, proved challenging, as he wanted her to portray the character as emotional yet composed and tough. However, she felt uncertain about how to deliver this particular portrayal.
Baccarin's Work In Marvel
Baccarin is a talented actress known for her work in Marvel movies, especially in the "Deadpool" series. In both "Deadpool" and "Deadpool 2," she portrayed the character of Vanessa Carlysle, who is Deadpool's fiancée.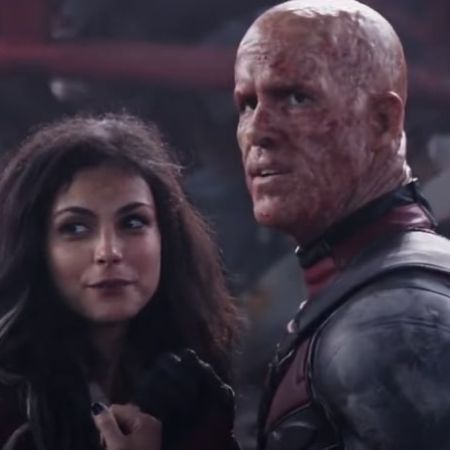 Carlysle's character has a complex background, as she used to be an exotic dancer and also owned an orphanage in New York City. Sadly, she had a difficult and troubled childhood, where she suffered abuse and was mistreated by her uncles.
Tragically, her character met a grim fate in "Deadpool 2" when Carlysle was killed by a drug dealer. However, there is a good chance she could make a comeback in the next installment based on the way the film ended.
Has Worked With DC As Well
Baccarin's acting career is not limited to Marvel alone; she has also ventured into the world of DC, which is Marvel's direct rival in the entertainment industry, be it movies, video games, or comics. She has worked on quite a few DC projects, showcasing her versatility as an actress.
In the popular TV series "The Flash," Baccarin's portrayed the character of Gideon, adding her talent to the show's success. Morena also brought life to the character of Leslie Thompkins in the well-received "Gotham" TV series, captivating the audience with her performance.
Baccarin's involvement in the DC universe didn't stop there; she lent her voice to animated DC projects as well. She voiced Dinah Drake/Black Canary in "Justice League Unlimited," showcasing her skill in animated voice acting. Additionally, she took on the roles of Cheetah in "Batman: The Brave" and the Bold and Talia al Ghul in "Son of Batman" and "Batman: Bad Blood."
Is Baccarin Returning In Deadpool 3?
As of the time of this writing, it remains uncertain whether Morena Baccarin will be returning in "Deadpool 3." She has revealed that she has been in communication with the filmmakers about potentially reprising her role as Vanessa Carlysle, but the terms of her involvement have not been finalized yet.
There are discussions and negotiations taking place to work out the details. Despite Baccarin's character being killed off quite early in "Deadpool 2," it's not uncommon for comic book movies to find creative ways to bring characters back from the dead, especially taking the film's ending into consideration.
However "Deadpool 3" is primarily expected to focus on the relationship between Deadpool and Wolverine, which adds complexity to the decision-making process. Baccarin has expressed her interest in returning for the third installment to complete the Deadpool Trilogy, but ultimately, the final decision is still pending. Fans will have to wait for official updates to find out whether she will make a comeback in the upcoming film.
Baccarin Changed Deadpool's Ending
Baccarin had a significant impact on the ending of "Deadpool 2." In the original script, the post-credits scene did not exist, and her death was intended to be final.
However, after test audiences expressed their dissatisfaction with Baccarin's character's demise, feeling that it served only to advance a male character's story, director David Leitch decided to make changes. He organized a last-minute reshoot to create a post-credits scene that would reverse Carlysle's death.
In the film, Carlysle is killed by a vengeful missed target of Deadpool, adding a tragic element to the story. However, the introduction of a young mutant named Russell, who can time travel, whom Ryan Reynolds must protect from the mercenary Cable, opens up the possibility of her return in the future.
Check Out Marvel Bang to learn more about your favorite Marvel Actors
Updated On Sat Aug 05 2023 Published OnSat Aug 05 2023 By Vinay