Nakia Bahadir - Ms. Marvel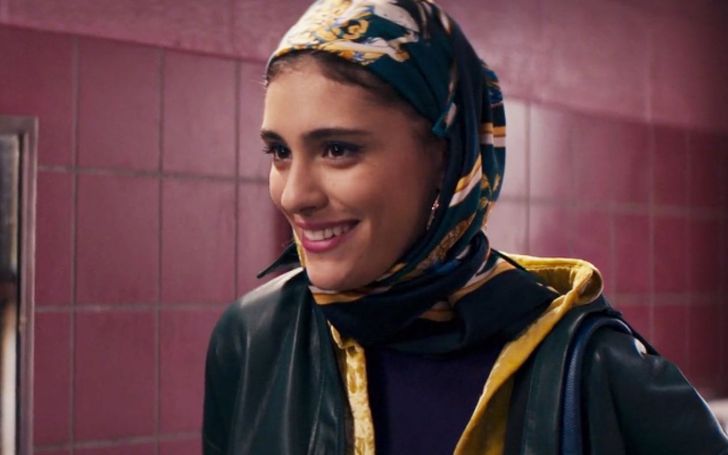 Nakia Bahadir is a normal kid who attends Coles Academic High School in Jersey City. She is the best friend of none other than, Kamala Khan. Nakia belongs to a Turkish family and shares the same mosque as Kamala and her family.
Growing up in America, people started calling her Kiki but she believed that she doesn't want a modernized name. That is why she made up her mind to go with her original name, "Nakia".
History
Nakia's parents are from Turkey. But they moved to the US as an immigrant and started a normal lifestyle for themselves.
Friends with Kamala Khan, the Ms. Marvel
Nakia met Kamala when both of them were in kindergarten. Their unique names and the same mosque helped them to bond over the years.
Nakia and Kamala share a strong bond with each other, in fact they are like sisters. But Kamala never discloses her secret of being Ms. Marvel to Nakia. And Nakia also viewed Ms. Marvel as a problem for the neighborhood.
Nakia, a Social Activist
Nakia is someone who cares about her neighborhood and she will do anything in her power to protect it. This inspired her to become a social activist.
When it comes to speaking with the local news, Nakia has no fears. She even works as a direct communicator for her neighborhood.
Nakia Bahadir in Marvel Cinematic Universe
Nakia Bahadir has a similar story in the MCU as well. She is a normal teenager who attends the same High School along with her best friend, Kamala Khan.
At first, Nakia struggles to maintain her American lifestyle and her Muslim beliefs. But, later on, she manages to balance her culture and her current lifestyle. To share her ideas, she even decides to run for an election to become a board member of the Mosque.
Does Nakia have any powers?
Nakia doesn't have any powers. She is a normal person and lives a normal life. Even though she has a superhero best friend, she is not aware of her identity.
However, having no superpower doesn't make her anything less. She is a very well-spoken activist & a good leader by nature. When some officers from Damage Control raided the Mosque, she was able to defend her neighborhood successfully.
Appearance in MCU
Nakia made a strong debut in "Ms. Marvel" & earned a good future in MCU. Since she is Kamala Khan's best friend, we will definitely see her in future MCU projects as well.
As of now, Nakia has appeared in only one project, but this is just the start for the character. Her character was well appreciated by the audience as well as critics.
Bet with Bruno
Kamala had a driving license exam and Nakia made a bet with Bruno. Nakia bets that Kamala will not pass the trial but Bruno goes the opposite way. Eventually, Nakia won the bet as Kamala failed her trial.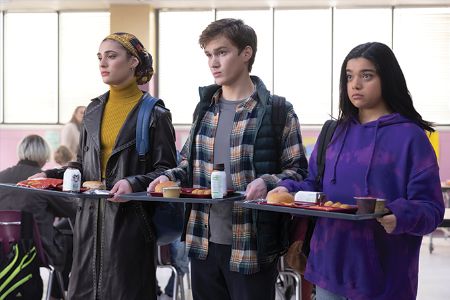 Interaction with Zoe Zimmer
When Nakia, Kamala, and Bruno were going to their class, they came across Zoe Zimmer, one of their classmates. As soon as Zoe started talking, Nakia got annoyed by Zoe's personality.
In the class, Nakia even accused Zoe of throwing a ball at Kamala's face on purpose. But when Zoe denied those claims, she went to the locker room to help Kamala.
A Future Board Member
Nakia used to attend a lecture at the Islamic Masjid of Jersey City along with Kamala Khan. While they spend their time at the mosque, both of the girls realized the state of the place. The women's section in the Mosque was not in a good shape.
They started to have a conversation to bring out some plans for the betterment of the mosque. And out of nowhere, Kamala suggested Nakia run for the election to become a board member.
While coming out of the Mosque, Nakia realized that her shoes got stolen. This gave her more conviction about the idea of Kamala.
Meeting Kamran
Nakia along with Kamala and Bruno went to Zoe Zimmer's party. She even shouted at Shawn for giving alcohol to Kamala without her permission.
But all of their attention shifts, when Kamran dives into a pool. When he came out of the pool, he even approached Nakia and Kamala to introduce himself.
Helping Kamala
During one of the classes, Nakia noticed that Kamala left the classroom quickly and went to the bathroom. She assumed that Kamala might have a period issue, she went to the bathroom as well.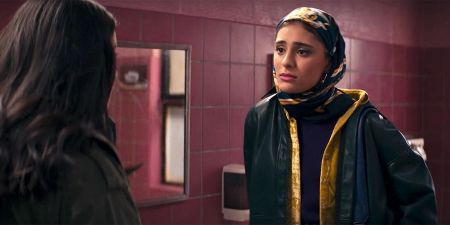 Then, Nakia handed Kamala a tampon in the restroom. However, she was not aware that Kamala was actually hiding her powers which she was not able to control.
Eid Mubarak
While everyone was busy enjoying their time at the party to celebrate Eid, Nakia went to the party to grab some votes for herself.
Within no time, Nakia managed to secure a vote from Najaf. Later she went to convince Kamala's father, Yusuf Khan. As she is a well-spoken person, she achieved success in convincing Yusuf in no time.
Defending the Mosque
When a group of Damage Control arrived at the Mosque, Nakia confronted them. After asking questions about the Night Light, they intended on searching the Mosque.
But Nakia asked for an official warrant. And, since they had no warrant, they didn't get an opportunity to search the Mosque.
Finding out Kamala's Secret
As Kamala's best friend, Nakia attended her brother's wedding. She even took part in the dance. Everything was going well until the fire alarm button got pressed.
Everyone left the building but later, she realized that Kamala and Bruno were missing. She then went to look for them. Just when Kamala and Bruno came out of the building, Nakia saw Kamala closing the door with the powers.
Nakia did get upset with Kamala for not letting her know about her powers. But since Kamala was being followed by the Clandestine, she left without saying anything.
Helping Kamran
While Nakia was doing her work at the Mosque, she got a visit from Bruno and Kamran. Both of them were looking for help but Nakia advised them to go to school as Mosque is not a safe place.
After guiding them away from the Mosque, Nakia had to deal with the Damage Control again.
Executing the Plan
After getting the Damage Control out of the Mosque, Nakia went to the school. In school, she met Bruno and Kamran along with Kamala, Aamir, and Zoe.
Then, Kamala made a plan to help Kamran escape the town successfully. The group was able to execute the plan successfully. And the battle ended when Kamran escaped the town.
Who portrays the role of Nakia Bahadir in MCU?
Yasmeen Tori Fletcher is an American actress who portrays the role of Nakia Bahadir. She appeared alongside Iman Vellani in the Marvel Cinematic Universe. She made her debut back in 2019 with the film "Ham on Rye".
The American actress has been able to create a stable career for herself. Her performance in every role that she has appeared in shows how brilliant she is as an actress.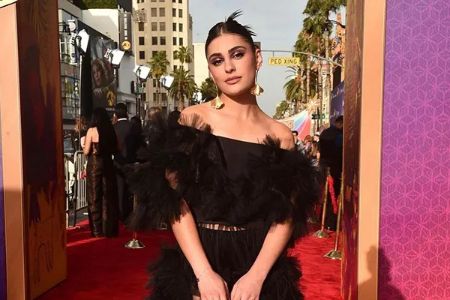 No doubt, Fletcher has a big future in MCU. However, it is still unknown when we will see her again.