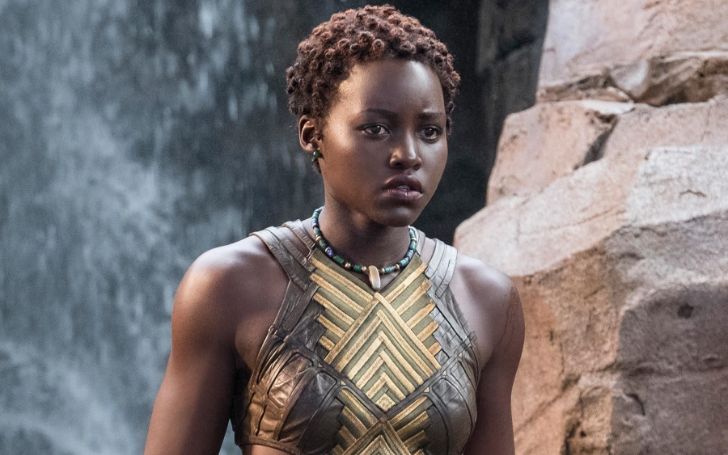 Nakia is the daughter of a fisherman from Q'Noma Valley located in Wakanda. She got trained to be the member of Dora Milaje from a very young age.
To bring harmony and peace between the different tribes of Wakanda, Dora Milaje got established. Their training includes serving the king of Wakanda in every way possible.
History
In the comics, Nakia got selected in Dora Milaje at the age of 14. Because of this, she got the opportunity to spend the rest of her life in the Royal Palace of Wakanda. She had a totally different childhood than the normal kids from the other tribes.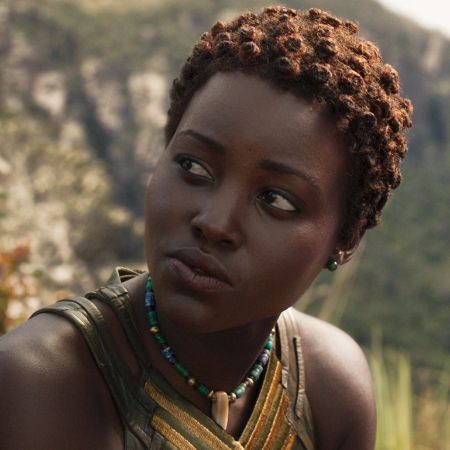 During Nakia's time in the Royal Palace, she started getting obsessed with the king. Even though every member of the Dora Milaje had the right to be the next queen, T'Challa had no romantic interest towards them.
Nakia's Obsession with the Black Panther
Over time, Nakia's obsession with the Black Panther started increasing drastically. She even started dreaming of marrying him. Her obsession got so big that one time, she jumped from fifty feet just to get the king's attention.
Things took a bad turn when Mephisto casted an illusion which made the Black Panther to kiss Nakia. After this, Nakia's obsession started growing to an absurd level.
Nakia's obsession for T'Challa crossed every boundaries. One time she attempted to kill the king's former girlfriend, Monica Lynn. She even lied to the Black Panther that Monica died.
But the Black Panther was able to see through Nakia's lie. Upon finding the truth, Nakia got released from her duties.
Is Nakia and Malice, the same person?
After running away from the Royal Palace, Nakia ended up in an old monastery. But there, she got captured by Achebe. Achebe tortured Nakia and left her to die.
Another enemy of the Black Panther, Erik Killmonger happened to find the heavily wounded Nakia. Using arcane methods and the mystical Altar of Resurrection, Killmonger restored Nakia's health.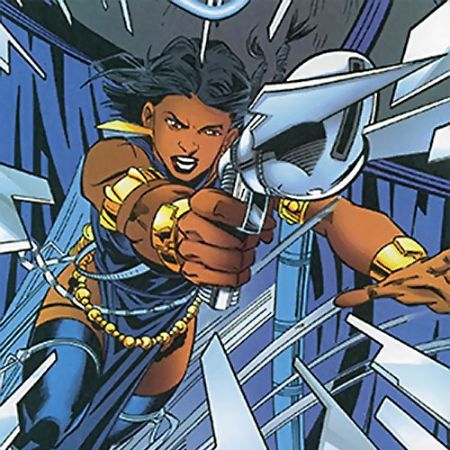 This process allowed Nakia to gain improvement in strength and accuracy. After that, Nakia received a new name that is Malice from Killmonger.
Nakia in Marvel Cinematic Universe
In MCU, Nakia portrays the role of T'Challa's lover and the member of War Dogs. As the member of War Dogs, she goes to different missions around the world.
During Nakia's different outings, she got the opportunity to witness the hardships of the many people. This experience allowed her to believe that Wakanda should share their resources to help such people.
Appearance in Marvel Cinematic Universe
In comparison to comics, Nakia has a totally different story. In MCU, she is one of the main protagonist. When Killmonger takes the throne from T'Challa, she escapes to the Jabari Land to get some help from M'Baku.
As of now, Nakia has appeared in only one movie so far, the "Black Panther". And as per reports, she will definitely make an appearance in "Black Panther: Wakanda Forever".
Joining T'Challa for the Coronation Ceremony
T'Challa wanted Nakia to be present in his Coronation ceremony. Because of this, he went Nigeria to bring Nakia back from her mission.
The Black Panther started attacking all the traffickers and during that, Nakia assisted him as well. After taking everyone down, Nakia blamed T'Challa for affecting her mission.
But after letting Nakia know about the death of T'Chaka, T'Challa requested her to join him for the coronation ceremony. After hearing that, she agreed to return to Wakanda.
The Crowning of the New King, T'Challa
After arriving to Wakanda, Nakia returned to the River Tribe to prepare for the ceremony. On the day of the ceremony, Nakia traveled to the Warrior Falls on the River Tribe's boat while performing ritual dance.
While being the attendant of the ceremony, Nakia even got the opportunity to witness the challenge from M'Baku. When T'Challa successfully defeated M'Baku, there were no limits to Nakia's joy.
Apprehending Ulysses Klaue
After getting the information about Ulysses Klaue, T'Challa recruited Nakia to join him and Okoye for the mission. They traveled to Busan and upon reaching there, Nakia reached out to her contact for further information.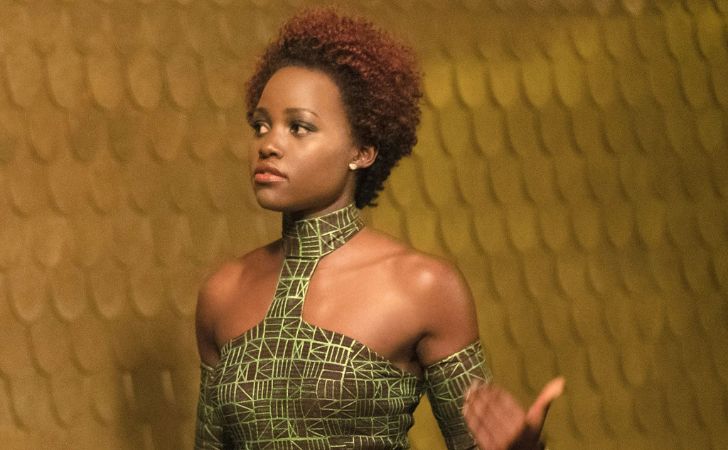 Knowing that Klaue will be making a deal in Jagalchi Market Casino, they went there in a disguise. Things escalated when their cover got blown.
When they got exposed, Klaue attempted to escape in multiple SUVs. Klaue managed to escape from Okoye and Nakia. But not from the Black Panther.
Interrogation of Ulysses Klaue
T'Challa handed Klaue over to CIA for the interrogation. Nakia along with Okoye and T'Challa went to the CIA facility where Everett Ross interrogated Klaue.
Nakia realized that something was not right outside the facility. Soon after Erik Killmonger arrived to rescue Klaue. Upon entering the facility, Killmonger started shooting.
And to save Nakia, Ross jumped in front of her taking a bullet himself.
The Arrival of Erik Killmonger
After Ross got injured while saving Nakia, T'Challa ordered Okoye to take Ross to Wakanda. When they arrived to Wakanda, Ross returned to his full health with the help of Shuri.
But when Ross woke up, Shuri received a message from Okoye. A man claiming to have killed Klaue arrived at the border of Wakanda.
The man was no one other than Erik Killmonger. Nakia arrived to Shuri's lab along with T'Challa. And then Shuri warned them about the arrival of Killmonger.
The Challenge for the Throne
Killmonger got presented in front of the Tribal Council. And after some brief conversation, Killmonger revealed his true identity.
Upon revealing his true identity, Erik challenged T'Challa for the throne. Then they went to the Warrior Falls for the duel.
Erik Killmonger Defeats T'Challa
Nakia attended the duel as well. Like everyone else, she supported T'Challa. But to everyone's surprise, Killmonger defeated T'Challa for the throne and threw him into the waterfall.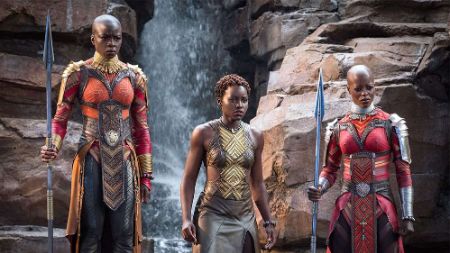 Nakia realized about the danger and escaped along with Shuri, Ramonda, and Ross. But before escaping, Nakia managed to take a heart-shaped herb.
Help from M'Baku
Nakia, Shuri, Ramonda, and Ross ended up in the Jabari Land. However, they got captured by the Jabari Tribe and taken in front of M'Baku.
Nakia offered the herb to M'Baku and in return asked for a help to defeat Killmonger. Even though M'Baku had no intention of helping, he took them to a place where he had kept T'Challa.
After seeing T'Challa alive, they got surprised. Without taking a time, they used the herb to heal T'Challa.
Battle of Mount Bashenga
While T'Challa returned to the battlefield, Nakia, Shuri, and Ross sneaked into Shuri's lab. Nakia recovered her Ring Blades and equipped herself with a Dora Milaje armor.
Then Shuri and Nakia went to the battlefield where they had a brief encounter with the Killmonger himself. The battle ended with T'Challa stabbing Killmonger with a Vibranium Spear.
Sharing the Resources
After reclaiming the throne of Wakanda, T'Challa announced that he wanted to create Wakandan International Outreach Centre. So that Nakia could fulfil her plans of helping the world.
With this announcement, T'Challa appointed Nakia as the head of the social outreach department. She then joined T'Challa for a United Nation's meeting, where T'Challa declared to open Wakanda for everyone.
Nakia's Ability
Skillful Spy
Expert in Martial Arts
Expert Marksman
Nakia's Equipment
Ring Blades
Kimoyo Beads
Dora Milaje Armor
Who Portrays the Role of Nakia in the MCU?
Lupita Nyong'o is a Kenyan-Mexican actress who portrays the role of Nakia in the MCU. She is a versatile actress and the accolades she has won until now speaks for itself.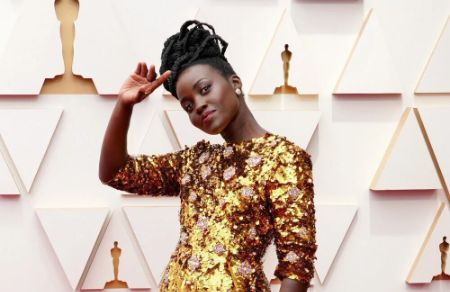 Nyong'o appeared as Nakia in Black Panther but since then we haven't seen her. But no doubt, she will make a return in the sequel of Black Panther 2 which will release in 2022.