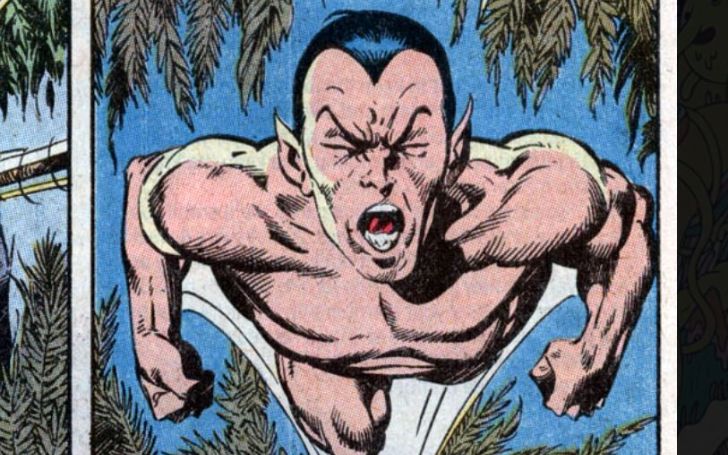 Namor, also known as the Sub-Mariner is a fictional character from Marvel Comics. He is the ruler of Atlantis. He was born as a half mutant and half human to a human father and an Atlantean mother.
Normally, the people of Atlantis have blue skin. But since he is a hybrid, he has pale skin. On several occasions, Namor has teamed up with the surface world. But he has gone against them on a few occasions as well.
Namor's main priority is Atlantis and its people. If anyone has bad intentions toward Atlantis then he will be an enemy for them. But if not then he will be an ally.
Namor in Marvel Comics
Leonard McKenzie went on a mission to recover the lost Vibranium. And, Princess Fen was sent for an investigation as well.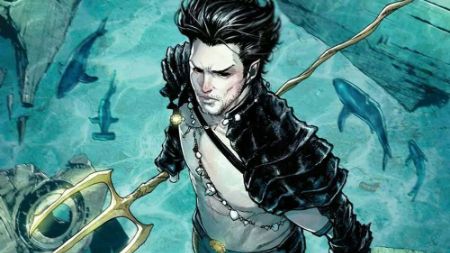 At the very first meet, both of them fell in love with each other. Princess Fen even got pregnant with a child. When she returned to Atlantis, she gave birth to her child.
After the birth of the child, he was named Namor. The meaning of Namor is Avenging Son. Namor spent his boyhood playing with his cousin, Namora and Byrrah.
Namor's Involvement in World War II
When divers were detected near Atlantis, Namor went to New York to research about the divers. He found out that the divers were Nazis.
Since Namor was against the Nazis, he joined the Invaders. Later, he got involved in World War II. He fought alongside Captain America and the android Human-Torch.
Namor even joined All-Winners Squad to go against the Axis. During battles, he was a fierce warrior but at times, he used to befriend his team and leave as well.
Later, it was discovered that spending too much time away from the sea resulted in temporary insanity.
Did Namor Join the Avengers in Comics?
Namor has spent his time away from Atlantis on several occasions. During one of his exiles, he joined hands with his former rivals, the Avengers.
During his time as a member of the Avengers, Namor helped the other members to find the Defenders. His rivalry with Hercules was a significant moment as well during his membership as an Avengers.
Not only that, Namor even helped the Avengers to recover the cocoon in which the Phoenix Force had replaced Jean Grey.
Is Namor the Member of the Illuminati?
Yes, Namor is a Member of the Illuminati. The Clandestine Policy Group, the Illuminati was formed by Mister Fantastic, Iron Man, Doctor Strange, Professor X, Black Bolt, and Namor.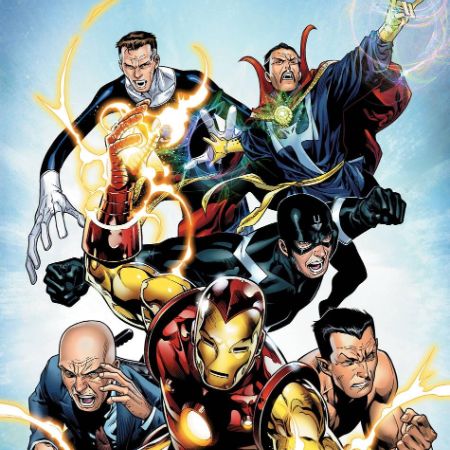 However, Namor was quite arrogant and hostile during his opinions and decisions. He even opposed the group's decision to send the Hulk into outer space in a quite violent way. But eventually, he left the group.
Who is Kamar?
Kamar is the long-lost son of Namor. However, Namor was not aware of his existence. Kamar who had his eye set on the throne of Atlantis forced a war with the United States.
But this action caused a major mishap. None of Namor's former allies extended a hand for help during this crisis. Namor eventually got forced to evacuate the entire civilization of Atlantis.
What is Cabal?
Cabal is a covert group formed up by Namor, Emma Frost, Doctor Victor Von Doom, Loki, and the Hood.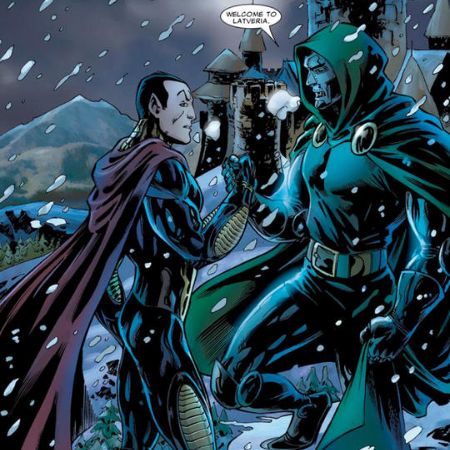 During the crisis, Doctor Doom offered help to Namor. Because of this, Namor formed an alliance with Doctor Doom that eventually led to the formation of Cabal.
Why is Namor called the First Mutant?
Namor is called the first mutant because of his unusual genetic heritage. He is a hybrid of human and Atlantean DNA which is the reason behind his superhuman powers.
But it is still unknown about the origin of Namor's ability to fly. Because of this, he is often referred to as "Marvel's First Mutant". Not only that, he is even mentioned as an Alpha-Level Mutant.
Is Namor a Hero or Villain?
It would be fair to call Namor an anti-hero. He has fought with T'Challa many times. Yes, he has often been a villain but at times, he has joined the hands of the earth's mightiest hero as well.
Namor's priority lies in the protection of Atlantis. For the sake of Atlantis, he has been a hero as well as a villain.
Namor in Marvel Cinematic Universe
Since Namor is yet to make his first appearance in MCU, it is quite not possible to provide more details about the character. But as per rumors, Namor is going to represent Talocan rather than Atlantis in "Black Panther: Wakanda Forever".
But it won't be a totally different story from the Comics. He will still be the ruler of Talocan. In simple words, the story will be quite similar but the kingdom will be different in MCU.
Namor in Black Panther: Wakanda Forever
Namor is yet to appear in the MCU. But it is just a matter of time before we will be seeing the Sub-Mariner on the big screen alongside Shuri, M'Baku, Nakia, and Okoye.
The trailer of the film does look promising. Not only that, the first look of Namor looks good as well. In the trailer, a war between Black Panther's kingdom, Wakanda, and Talocan is clearly seen.
We have to wait for the movie to release to know about that. But the trailer does promise one thing and that is we will be seeing Namor in action against the Wakandans.
Namor vs Black Panther
Namor and Black Panther have always been a long time enemy. There were times when both of them joined forces to go against someone else but most of the time, they have faced each other.
The fact that Black Panther got heavily injured and had to pass his mantle to Shuri is primarily because of Namor. Namor invited Black Panther to join the Cabal. However, the situation ended when Doctor Doom attacked Black Panther.
Aquaman vs Namor. Who came first Aquaman or Namor?
Both characters have somewhat similar power and similar origin story. Because of this, everyone must be thinking about which character came first.
In Comics, both of the characters have a long history. But it was Namor who came first. Namor was created back in 1939. As for Aquaman, he was created in 1941. So it is clear that Namor is three years older in terms of comics.
But in terms of movie, Aquaman was the one who came first. DC introduced their king of Atlantis, Aquaman on the big screen in 2017.
As for Namor, he is yet to make his debut in the MCU. He will make his first appearance in the upcoming film, "Black Panther: Wakanda Forever".
Namor's Ability
Superhuman Abilities
Enhanced Senses
Water Manipulation
Flight
Regenerative Healing
Expert in Combat
Expert in using Trident
Genius Tactician
Tenoch Huerta as Namor in MCU
After the release of the trailer of the sequel of Black Panther, it is no longer a secret that Tenoch Huerta is going to portray the role of Namor in the MCU.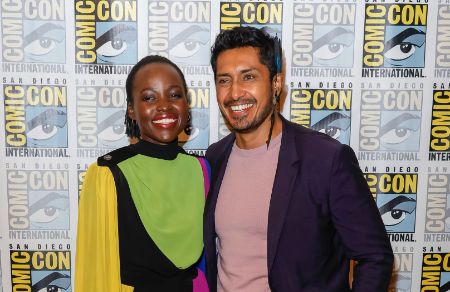 Huerta is a Mexican actor. He has earned a name and fame for himself through outstanding performance in several films. No doubt, he will deliver a worthy performance in the role of Namor as well.
But we have to wait until the release of the film to see whether he will give justice to the role or not.