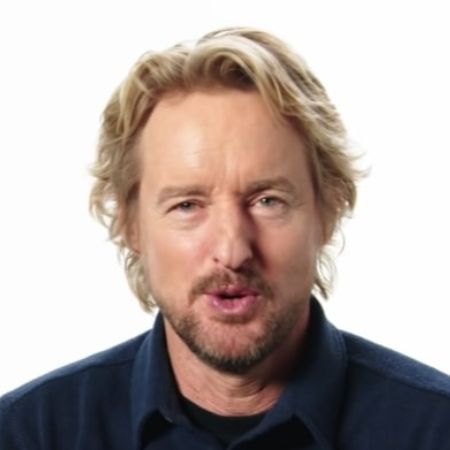 Facts of Owen Wilson
| | |
| --- | --- |
| Birth Date | November 18,1968 |
| Full Name | Owen Cunningham Wilson |
| Birth Name | Owen Cunningham Wilson |
| Other Name | O |
| Occupation | Actor |
| Nationality | American |
| Ethnicity | Caucasian |
| Birth City | Dallas, Texas |
| Birth Country | USA |
| Father Name | Robert Andrew Wilson |
| Father Occupation | Advertising Executive |
| Mother Name | Laura Cunningham |
| Mother Occupation | Photographer |
| Gender Identity | Male |
| Sexual Orientation | Straight |
| Horoscope | Scorpio |
| Marital Status | Single |
| No Of Children | 3 |
| Height | 179 cm |
| Weight | 75 kg |
| Networth | 70000000 |
| Sibilings | Andrew Wilson, Jade Wilson, and Luke Wilson |
| Education | Studied Bachelor of Arts in English at the University of Texas |
| Awards | MTV Movie & TV Award for Best Kiss 2004, 2022 Winner MTV Movie + TV Award for Best Team |
| Filmography | Loki, Wedding Crashers, Zoolander |
Owen Wilson is a talented actor who gained recognition for his outstanding performances in various roles. One of his notable achievements includes an Oscar nomination for his remarkable acting skills. In the Marvel Cinematic Universe (MCU), he portrayed the character Mobius M. Mobius in the popular TV series "Loki."
However, Wilson's talent extends far beyond Marvel, as he has taken on diverse roles. He portrayed the stylish Hansel in the comedy film "Zoolander" and lent his voice to the beloved character Lightning McQueen in the animated movie "Cars." He was born on November 18, 1968, in Dallas, Texas, USA.
Is Wilson Seeing Anyone Right Now?
As of the moment, Owen Wilson is single, but he has had several relationships in the past. He dated singer Sheryl Crow on and off between 1999 and 2001 and also had a relationship with actress Gina Gershon from 2000 to 2002.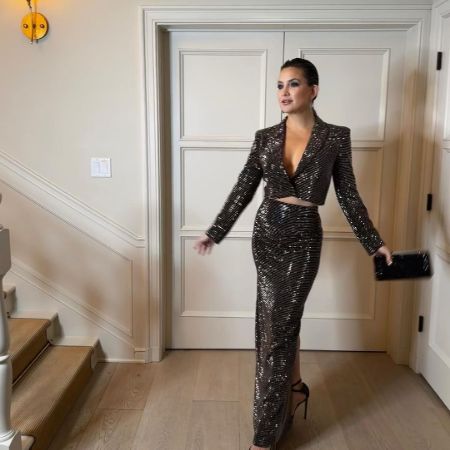 In 2002, Wilson briefly dated actress Demi Moore. However, his most famous and talked-about relationship was with actress Kate Hudson. Their relationship garnered significant attention as she was still married to Chris Robinson at the time.
Wilson and Hudson eventually broke up in June 2007. Throughout his life, he has also been in relationships with other women, including Jade Duell, Caroline Lindqvist, and Varunie Vongsvirates. Despite his past romances, Owen remains focused on his career and personal life, keeping his relationship status private at the moment.
Net Worth Status
Owen Wilson has built an impressive net worth of $70 million primarily through his successful acting career. He has been a prominent figure in Hollywood and has earned substantial income from various projects. For instance, he earned a remarkable $15 million for his role in the movie "Little Fockers."
In another hit film, "Wedding Crashers," Wilson received a hefty paycheck of $10 million. Likewise, for his part in "Starsky & Hutch," he also earned $10 million. Additionally, Owen lent his voice to the character Lightning McQueen in the animated film "Cars 2," which brought in $2.5 million for his talented performance.
Has Been In The MCU
Wilson's presence in the Marvel Cinematic Universe (MCU) has been quite noteworthy. He gained considerable popularity for his portrayal of Mobius M. Mobius in the thrilling TV series "Loki."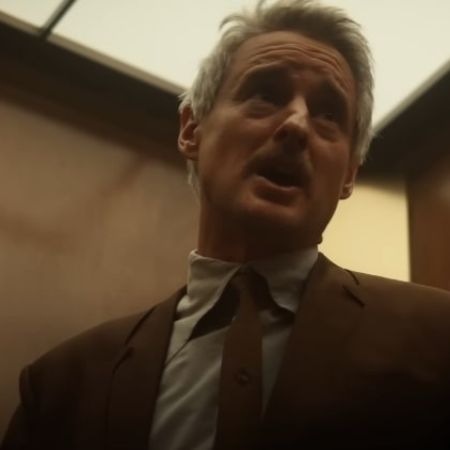 Notably, Wilson's also played an alternate version of the character in the episode titled "For All Time. Always." Apart from his TV role, he also appeared in the MCU film "Ant-Man and the Wasp: Quantumania." Although the movie received mixed reviews, his performance was appreciated by fans and critics alike.
Wilson's unique charm and acting skills brought depth to the characters he portrayed, making them memorable and endearing to the audience. As a versatile actor, his contributions to the MCU have been significant, and fans eagerly anticipate his future projects within the ever-expanding Marvel universe.
Father Of Three Kids
Wilson is a loving father and has three children - two sons named Robert Ford Wilson and Finn Lindqvist Wilson, and a daughter named Lyla Aranya Wilson. His first child, Ford, was born in January 2011, with his then-girlfriend Jade Duell as mentioned in an article from People.
After that, Wilson's second child, Finn, came into the world in January 2014. His mother is a trainer named Caroline Lindqvist. Later, in October 2018, Owen welcomed his daughter Lyla. The trainer, during that time, revealed that she and Owen were not in a romantic relationship, but they remained close friends who decided to have a baby together.
Interestingly, Lindqvist filed for divorce from her estranged husband when she discovered that she was pregnant with Wilson's child. Despite their unique situation, he is committed to being a caring and devoted father to all of his children, and he cherishes the special bond he shares with each of them.
Work Outside Marvel
In addition to his successful work in Marvel projects, Wilson is well-known for his contributions to various hit movies outside the MCU. Some of his notable films include "Wedding Crashers," and "Zoolander," where he played the role of the stylish Hansel, and voiced the beloved character Lightning McQueen in the animated movie "Cars."
Wilson also appeared in "Night at the Museum," showcasing his versatility as an actor. One significant turning point in his career was when he met filmmaker Wes Anderson at the University of Texas. Together, they co-wrote a screenplay titled "Bottle Rocket" and took a chance by sending it to their family friend, the screenwriter L.M. Kit Carson.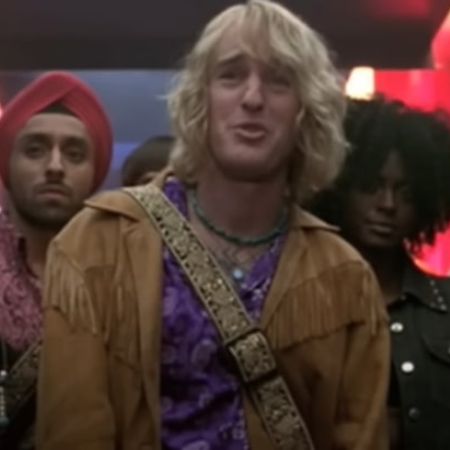 Carson then passed it on to producer Polly Platt, who recognized the potential and gave the aspiring filmmakers $5 million to turn it into a feature film. While "Bottle Rocket" did not make a lot of money at the box office, it received positive feedback from those who watched it.
This led Wilson to make the bold move to Hollywood, setting up new home to fully pursue his dream of becoming star. His talent, hard work, and dedication eventually paid off, establishing him as prominent figure in the entertainment industry.
A Bit About Wilson's Marvel Character
Mobius M. Mobius is a skilled former agent of the Time Variance Authority (TVA), where he had a crucial role in dealing with dangerous criminals who tamper with time. He was an important character in the "Loki" TV series and hugely contributed to the story.
Due to the escalating attacks by a variant of Loki named Sylvie Laufeydottir (played by Sophia Di Martino), Mobius saw the need to recruit another variant of Loki to help him in this intricate investigation. This new variant, while mischievous like the original, showed potential for aiding the TVA in their quest to apprehend Sylvie.
Throughout their journey together, Mobius and the variant Loki formed an unexpected bond, and he started to see beyond the mischievous reputation of his kind. As a human in the vast Marvel Universe, he proves that even without superhuman abilities, intelligence, and expertise can be equally valuable in dealing with extraordinary threats.
What Wilson Loved About Doing Loki?
What Owen Wilson loved the most about doing "Loki" was how the series was pushing the boundaries of the Marvel Cinematic Universe (MCU) in an entirely new direction.
Wilson was excited to see how the show's storyline connected and set up future movies like "Spider-Man: No Way Home" and "Doctor Strange in the Multiverse of Madness," especially in regards to exploring the multiverse concept.
Wilson also appreciated Marvel's dedication to keeping the plot and surprises under wraps, with tight security measures to prevent any leaks of images or information from the set. The whole look of the show, including the meticulously designed sets and captivating costumes, impressed him and added to his enthusiasm for the project.
Being part of a series that expands the MCU and delves into uncharted territories creatively was a thrilling experience for Wilson, and he embraced the opportunity to be a part of such a groundbreaking show.
Why Did Wilson Get Into Trouble With The Marvel?
Owen Wilson found himself in a bit of trouble with Marvel because he tended to reveal too much information about their projects. Marvel is known for being tight-lipped and secretive about their movies and TV shows, and they prefer to keep plot details under wraps until the official release.
Unfortunately, Wilson had a habit of talking too openly about his role in "Loki," which didn't sit well with Marvel. He received a scolding from the studio for sharing too much in the past. There were instances where he inadvertently let slip some details, like revealing that his character, Mobius, would have a mustache in the series.
These slips earned him Wilson warnings, and he received an ominous text with the message "Strike 1," as mentioned in an article from Variety. While the sender of the text was unknown, he speculated it might have been Marvel's president, Kevin Feige, using a burner phone to maintain the element of surprise.
Check Out Marvel Bang for more
Updated On Tue Aug 01 2023 Published OnTue Aug 01 2023 By Vinay