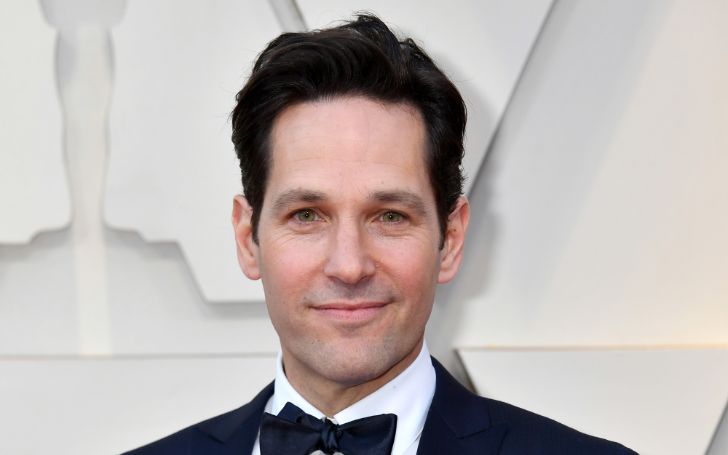 Facts of Paul Rudd
| | |
| --- | --- |
| Birth Date | April 6,1969 |
| Full Name | Paul Stephen Rudd |
| Birth Name | Paul Rudd |
| Occupation | Actor |
| Nationality | American |
| Birth City | Passaic |
| Birth Country | America |
| Father Name | Michael Rudd |
| Mother Name | Gloria Irene Granville |
| Gender Identity | Male |
| Sexual Orientation | Straight |
| Horoscope | Aries |
| Marital Status | Married |
| Spouse | Julie Yaeger |
| No Of Children | 2 |
| Height | 178 cm |
| Weight | 78 kg |
| Networth | 70000000 |
| Religion | Jewish |
| Awards | American Film Institute Awards, CinemaCon Awards, Critics' Choice Television Awards, Streamy Awards, San Diego Film Critics Society Awards |
| Filmography | Clueless, Halloween 6: The Curse of Michael Myers, Romeo + Juliet, The 40-Year-Old Virgin, Role Models, Anchorman 2: The Legend Continues, Ant-Man, Captain America: Civil War, Ant-Man and the Wasp, Avengers: Endgame, Ghostbusters: Afterlife, Sisters, Friends, Living with Yourself |
| Wiki Link | |
Paul Stephen Rudd is an American actor known for his role as Scott Lang aka Ant-Man in the Marvel Cinematic Universe. After making his debut back in 1991, he has appeared in a total of 126 projects as an actor. But it is fair to say that he rose to prominence with the portrayal of Josh in the film "Clueless" back in 1995.
With an outstanding performance in several projects, Paul Rudd has managed to cement a legacy of his own. In July of 2015, he received a star on the Hollywood Walk of Fame. On top of that, he even got named People Magazine's "Sexiest Man Alive" in 2021.
But how did Paul Rudd manage to gain such huge stardom?
Paul Rudd's Early Life
Paul Rudd was born on 6th April 1969 in Passaic, New Jersey. If you are wondering how old is Paul Rudd? Then know that he is 53 years old as of 2022.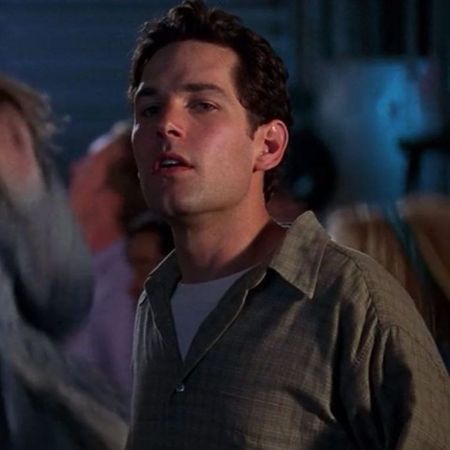 While growing up, the Ant-Man actor enjoyed reading the British comics that his uncle used to send from the UK. It is fair to say that he was into comic books since childhood.
Paul Rudd's Family Life
Paul Rudd was born and raised by his parents, Michael Rudd and Gloria Irene Granville. Is Paul Rudd Jewish as well? Yes, Paul Rudd is a Jewish. He is the son of English-born Jewish parents which is why he considers himself Jewish as well. However, he hasn't practiced anything related to Judaism.
Paul Rudd's Academic Background
Paul Rudd along with his family moved to Lenexa, Kansas when Rudd was just 10 years old. After that, he attended Broadmoor Junior High. And later, he graduated from Shawnee Mission West High School in 1987.
For further studies, Paul Rudd went to the University of Kansas. And from there, he majored in Theatre Arts. With a growing interest in acting, he attended the American Academy of Dramatic Arts. To enhance his acting skills, he even spent three months studying Jacobean Drama at the British American Drama Academy in Oxford.
Paul Rudd's Professional Life
Paul Rudd is a well-renowned actor as of 2022. But it was not easy for him to leave a mark in the entertainment industry. With hard work and strong dedication, he paved a path toward everything that he has achieved in his career. Let's have a look at how did Paul Rudd start his acting career.
How did Paul Rudd Start his Career?
After completing his education, Paul Rudd got himself involved in several jobs. One of the jobs was to glaze hams at the Holiday Ham Company in Overland Park, Kansas.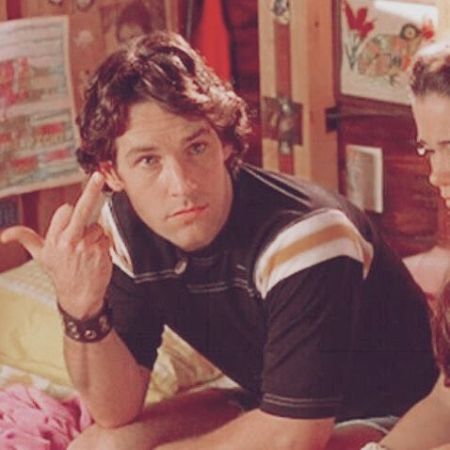 But Paul Rudd wanted to make it big in the entertainment industry. With such determination, he started working hard and grabbing every opportunity possible. In 1991, his hard work finally paid off, as he made his acting debut through a Super Nintendo commercial.
It wasn't the best start Paul Rudd would have wanted in his acting career. But that did bring a lot of opportunities for him. Within no time, he managed to secure another opportunity. In 1992, he appeared in the television drama "Sisters" where he portrayed the role of Kirby Quimby Philby.
Later in 1995, the Ant-Man actor got the breakthrough in his career with the film "Clueless". Little did he know that his career would get such a boost after that in a short period of time. He even started appearing in projects one after another. As of 2022, he has a long list of movies and tv shows under his name which clearly shows how much he has achieved in his career.
The Rise of Paul Rudd's Career
Throughout his career, Paul Rudd has appeared in several projects. His performance in most of the films has been outstanding. But it is fair to say that being a part of the Marvel Cinematic Universe is the biggest project in his career.
No doubt, Paul Rudd rose to fame before joining Marvel Studios. But featuring in Marvel movies, things have completely changed as the Ant-Man actor managed to secure global recognition.
In 2015, Paul Rudd got cast to portray the character of Scott Lang, aka Ant-Man. Since then he has managed to make a name for himself in Marvel Cinematic Universe as well.
Paul Rudd in Marvel Cinematic Universe
Paul Rudd made his first appearance as Ant-Man in his own standalone film "Ant-Man". Everyone loved Paul Rudd's portrayal of Ant-Man. Not only that, he even received praise from the critics as well.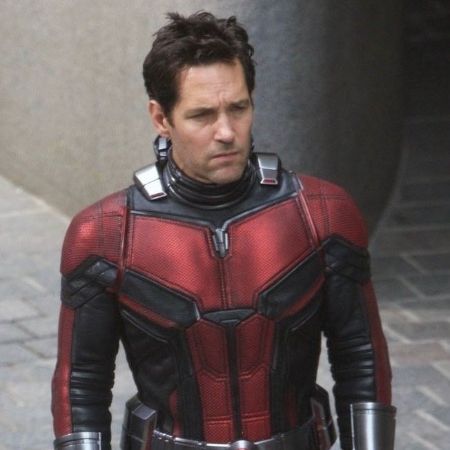 Later on, Paul Rudd went on to reprise his role of Ant-Man for "Captain America: Civil War" as well. During this film, he took Captain America and Falcon's side to protect Bucky Barnes, aka the Winter Solider from Iron Man's team.
Paul Rudd's performance as Ant-Man received a good response. And because of that, he got to reprise his role in "Ant-Man and the Wasp". During that time, Ant-Man had already managed to become an integral part of the Marvel Cinematic Universe.
After missing out on "Avengers: Infinity War", Paul Rudd's Ant-Man appeared in "Avengers: Endgame". He appeared alongside Wasp portrayed by Evangeline Lilly.
Paul Rudd's Upcoming MCU Project
As of now, everyone might be aware of "Ant-Man and the Wasp: Quantumania". Paul Rudd and Evangeline Lilly will reprise their respective role for this film. Not only them, but other Ant-Man casts will also reprise their roles as well.
But apart from them, a few more characters will appear in this film. We will get to see Cassandra Lang portrayed by Kathryn Newton as well as Kang the Conqueror portrayed by Jonathan Majors.
Paul Rudd's Career outside Marvel Cinematic Universe
Apart from comic book characters, Paul Rudd has appeared in several other projects as well. Let's have a look at a few of those films in which Paul Rudd has appeared besides Marvel movies.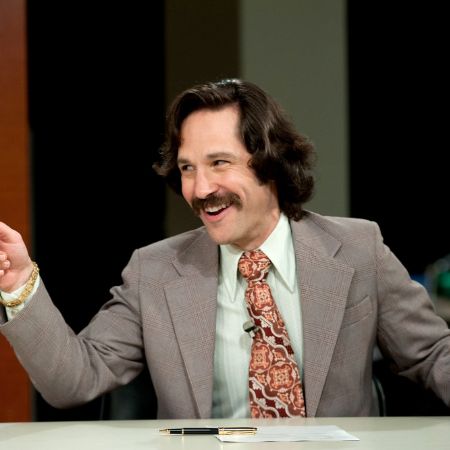 During the early days of his career, Paul Rudd appeared in "Halloween: The Curse of Michael Myers". This was one of the biggest opportunities for him during his early days. However, he didn't reprise his role for other films from the Halloween franchise.
In 2004, Paul Rudd appeared in the film "Anchorman: The Legend of Ron Burgundy". He appeared in the film alongside Steve Carell, David Koechner, and Will Ferrell. He went on to reprise his role for the sequel of this film as well.
In the year 2021, the Ant-Man actor made his entry into the Ghostbusters franchise. He portrayed the role of Grooberson in the movies. After the success of the film, it got reported that we will get a Ghostbusters Sequel. And Paul Rudd is going to reprise his role.
Was Paul Rudd on Friends?
Yes, Paul Rudd was on "Friends". He portrayed the role of Mike Hannigan, Phoebe's husband. If you were not aware then Cole Sprouse was among the cast as well. He portrayed the role of Ross's son, Ben.
Despite being on the show, Paul Rudd and Cole Sprouse were not part of "Friends: The Reunion" on HBO. To clarify the situation, Ben Winston who directed the Comedy special mentioned that it was not possible to bring everyone back.
Paul Rudd's Movies
Clueless
Halloween 6: The Curse of Michael Myers
Romeo + Juliet
The 40-Year-Old Virgin
Role Models
Anchorman 2: The Legend Continues
Ant-Man
Captain America: Civil War
Ant-Man and the Wasp
Avengers: Endgame
Ghostbusters: Afterlife
Paul Rudd's TV Shows
Sisters
Wild Oats
Friends
Reno 911!
Saturday Night Live
Parks and Recreation
Wet Hot American Summer: First Day of Camp
Living with Yourself
Tiny World
The Shrink Next Door
Paul Rudd's Net Worth
The fact that Paul Rudd has 126 projects under his name as an actor clearly shows his involvement in the entertainment industry. It is also clear that he has managed to accumulate a good amount of money to his fortune with such appearances.
As of 2022, Paul Rudd's net worth is around $70 Million. The vast majority of his net worth comes from his career as an actor.
Paul Rudd's Car Collection
Paul Rudd is someone who believes in simple living. However, he has managed to collect a few beautiful cars in his collection. Let's have a look at the cars from his collection.
Mercedes-Benz S Class
Aston Martin V12 Vantage
Range Rover Vogue
Cadillac Escalade
Hyundai Sonata
Is Paul Rudd Married? Who is Paul Rudd Married to?
Yes, Paul Rudd is a married man. He got married to Julie Yaeger back in 2003. Since then the couple are together and it seems like they still have a blissful marital relationship with each other.
The story of Paul Rudd and Julie Yaeger meeting for the first time is quite adorable. When Paul Rudd was getting late for an audition, he left his luggage with a young woman who was working in his publicist's office. That young woman was none other than Julie Yaeger.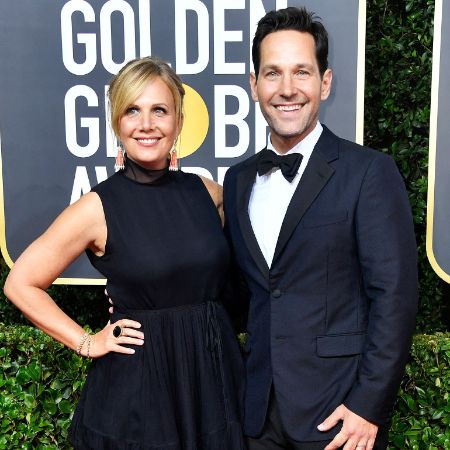 It was a slow start between Paul Rudd and Julie Yaeger. But within no time, both of them fell in love with each other. Eventually, they tied knots with each other back in 2003.
Paul Rudd's Kids
With the arrival of two kids, Paul Rudd and Julie Yaeger's marital relationship got even more strong. Paul Rudd has one son and one daughter. Their names are Jack Sullivan Rudd born in 2006 and Darby Rudd born in 2010.
Paul Rudd has a very strong relationship with his son and daughter. He wants them to have the best life possible but at the same time, he wants to give them a simple upbringing as well.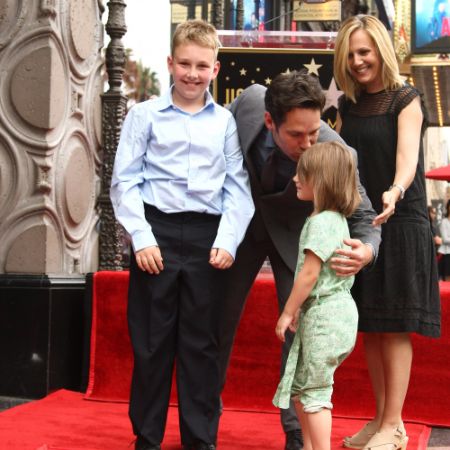 Paul Rudd's Instagram and Twitter
After making it big in the entertainment industry, fans often expect celebrities to have a social media account. However, it is quite different for the Ant-Man actor.
Paul Rudd is yet to take a step into the world of social media. He prefers to retain a level of privacy in his life. During an interview with Elle, he mentioned that he chooses not to have any presence on social media. He thinks of it as a distraction that he prefers to avoid.
Is Paul Rudd Vegan?
During an episode of "Hot Ones", Paul Rudd preferred Vegan wings over chicken wings. This caused fans to raise questions regarding his choice. While some fans quickly started talking about whether Paul Rudd is a vegan or not.
Well, Paul Rudd is neither vegan nor vegetarian. To clear the confusion about whether he is vegan or not, Paul Rudd stated that he is not. He eats meat, however, he also mentioned that he was trying to reduce his meat consumption and eat more plant-based foods.
Paul Rudd's Look at Us Meme
Paul Rudd's appearance in "Hot Ones" brought a lot of content. That includes his Look at Us meme as well. The host, Sean Evans and Paul Rudd decide to blend together multiple hot sauces. Then they dip their final cauliflower wings.
While having conversations with each other, Paul Rudd says "Look at Us". Since then this phrase has managed to spread all over the internet. People have even started calling this phrase Paul Rudd's Look at Us meme.
Paul Rudd's Mac and Me
If you are wondering what Mac and Me is, then you are in the right place. Conan O'Brien and Paul Rudd have been long-time best friends. Both of them have continued pranking each other on several occasions.
During one of Conan O'Brien's podcasts, Paul Rudd made an appearance. Both of them shared a brief conversation with each other. Paul Rudd started mentioning that he was working on a new series. When it was Paul Rudd's turn to play a clip from the series, he instead dropped Mac and Me scene.
Is Paul Rudd Involved in Charity?
Yes, Paul Rudd has got himself involved in Charity works. Throughout his life, he has supported several charities. Some of those charities are the Adrienne Shelly Foundation, the American Cancer Society, and the Boys & Girls Clubs of America.
Paul Rudd's Height. How Tall is Paul Rudd?
If you are wondering how tall Paul Rudd is, then know that the actor stands tall at a height of 5 ft 10 inches (178 cm). Talking about his weight, he weighs around 78 kg (172 lbs).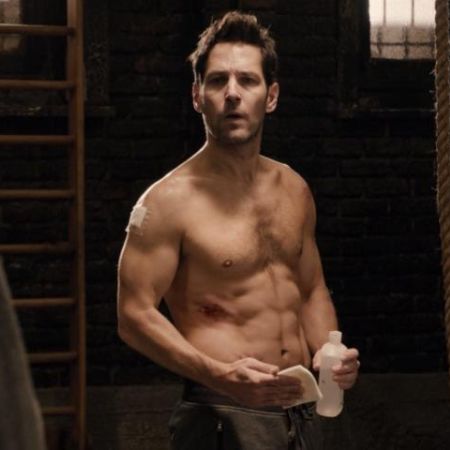 Updated On Sun Aug 28 2022 Published OnSun Aug 28 2022 By James Smith