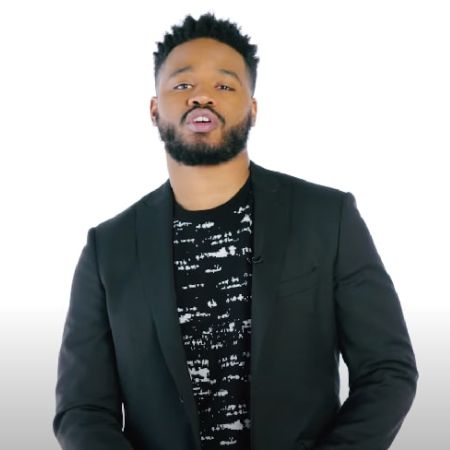 Ryan Coogler is a talented American filmmaker who's made a big mark in the world of movies. You might know him for his work in the Marvel Cinematic Universe (MCU). He's the director behind two amazing movies: "Black Panther" and its sequel, "Black Panther: Wakanda Forever."
Coogler was born on May 23, 1986, in Oakland, California, USA, under the zodiac sign of Gemini. Geminis are known for their curious and adaptable nature, and it seems like he embodies some of these qualities in his work as a filmmaker.
Coogler Is A Married Man
Ryan Coogler is a happily married man, and his wife is named Zinzi Coogler. They tied the knot in May 2016, and their love story goes back to their college days, making them college sweethearts. Their enduring relationship is a beautiful testament to the power of love and partnership.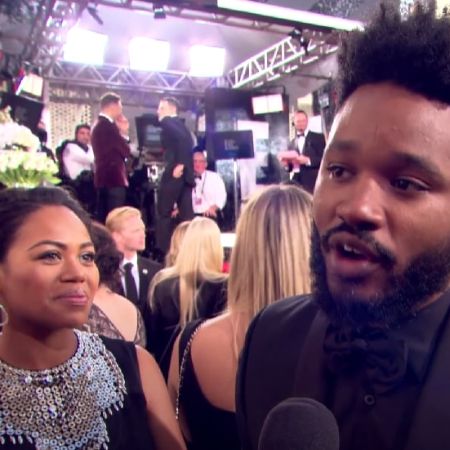 Ryan and Zinzi share a beautiful love story that's filled with support and determination. Back in their college days, when the director was just starting to chase his dreams of becoming a screenwriter, she played a crucial role in helping him along the way.
Ryan fondly recalls how Zinzi was not just his girlfriend at the time, but also his biggest supporter. He faced challenges in writing screenplays because he couldn't afford the right software, while she recognized his talent and believed in his potential. So, she scraped together whatever money she could and got him Final Draft, the software where screenwriters can write movies.
Who Is Ryan's Wife, Zinzi?
Zinzi Coogler, also known as Zinzi Evans, has made significant contributions to the entertainment industry. She has worked as a producer. Her career in Hollywood has been nothing short of impressive. She's taken on executive producer roles in notable films like "Space Jam: A New Legacy," "Creed III," and "Judas and the Black Messiah."
In addition to her impressive work, Zinzi has another remarkable talent – she's a freelance American Sign Language (ASL) interpreter. She's also served as a consultant for ASL in several movies, including "Rampage," "Creed," and "A Wrinkle in Time."
Zinzi has a heartwarming history of working to make technology more accessible to those with hearing impairments. She collaborated with Apple, a tech giant, during a project aimed at developing software training for clients who are hearing impaired.
Net Worth Of The Black Panther Director
Ryan Coogler's journey in the world of filmmaking has certainly paid off. With a net worth of around $25 million, he's become quite successful in the industry.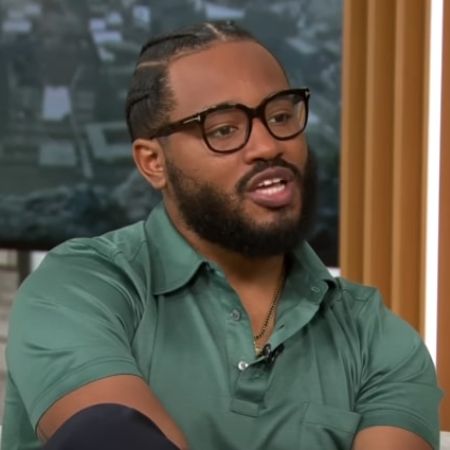 Coogler's main source of income comes from his directing talents, which have led to the creation of blockbuster movies like "Black Panther" and "Creed." While we know about his net worth, Ryan tends to keep his personal income details private, which is pretty common among many public figures.
Education Background Of Coogler
Ryan's journey in the world of filmmaking began with his education. He attended the prestigious University of Southern California School of Cinematic Arts as a graduate student. This is where he honed his skills and learned the art of storytelling through film.
Coogler's path to filmmaking wasn't a straight line. He began his higher education journey on a football scholarship at Saint Mary's College. However, his life took a different turn when he transferred to Sacramento State College.
It was also during Ryan's time at Saint Mary's that his English professor, Rosemary Graham, saw something special in him. His professor encouraged him to think about a career in screenwriting, as mentioned in an article from Empire. This moment of encouragement and insight from the Professor would prove to be a pivotal one in his life.
Has Directed A Few MCU Films
Ryan is a talented filmmaker who's made his mark in the Marvel Cinematic Universe (MCU). He's had the honor of directing a couple of MCU films, including the groundbreaking "Black Panther," a movie featuring an incredible antagonist, Erik Killmonger, and its highly anticipated sequel, "Black Panther: Wakanda Forever."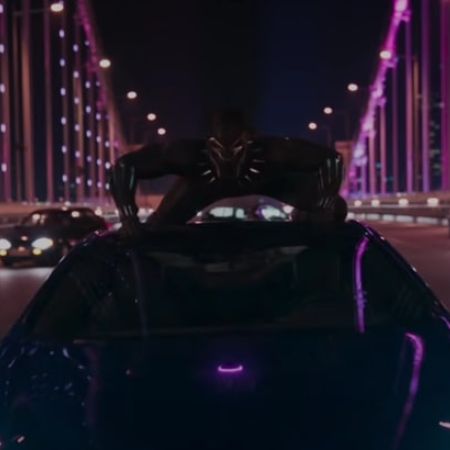 What's even more impressive is that Coogler not only directed these movies but also played a significant role in crafting their stories. His storytelling skills shine through, as he not only wrote the stories for these films but also co-wrote their screenplays alongside Joe Robert Cole.
This collaborative effort brought the fictional world of Wakanda to life in a way that resonated with audiences worldwide. His efforts made "Black Panther" a cultural phenomenon. Ryan's contribution to the MCU has undoubtedly left a lasting impact on both the franchise and the film industry as a whole.
Used To Be Youngest MCU Director
For a while, Coogler held a special title in the Marvel Cinematic Universe (MCU) as the youngest director to take the helm of an MCU film. His work on "Black Panther" showcased his talent and passion for storytelling, and he made history with this achievement.
However, it's worth noting that records in the entertainment industry are constantly evolving. And, as of now, the title of the youngest MCU director has been passed on to Nia DaCosta. She is the director of "The Marvels."
Chadwick Boseman's Death And Black Panther
Chadwick Boseman's untimely death had a profound impact on everyone, especially those involved in the future of "Black Panther" films. Boseman, who brought the iconic character to life, passed away at the age of 43 due to cancer. This heartbreaking loss cast a shadow over the making of the sequel, "Black Panther: Wakanda Forever."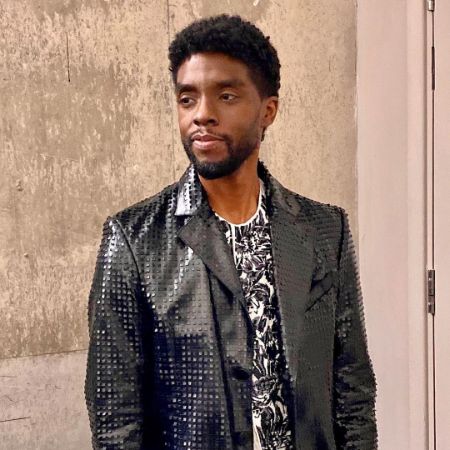 It was an emotionally charged experience for everyone involved in the project. However, director Ryan Coogler and the team were determined to honor Boseman's legacy. They wanted the movie not only to pay tribute to his incredible work but also to reflect the immense sense of loss that the world felt.
Coogler even revealed how the visual style of the film, using anamorphic lenses that warp the image slightly, was a deliberate choice to capture the feeling of profound loss. It's a powerful testament to how art can be a way to express complex emotions, and the film aimed to make viewers feel connected to the characters and the world of Wakanda.
Ryan Coogler's Love For Black Panther
Ryan Coogler's connection to "Black Panther" runs deep. He's not just a filmmaker; he's also a devoted comic book fan who has had a long-standing love for the character. So, when the opportunity came knocking to direct a movie centered around the Black Panther, he didn't hesitate for a moment.
Coogler's journey into the world of comic books is quite an interesting one. His fascination with comics started when he came across the character Bishop, a mutant time-traveler. This encounter piqued his curiosity and led him to dive deeper into the X-Men comics, as reported in Comic Book.
What truly captivated Ryan was how the struggles faced by mutants in these stories resonated with the Civil Rights movement of the 1960s. This realization spurred him to explore further and search for more comics featuring black superheroes. It was during this quest that he stumbled upon Black Panther, a character who would later become central to his career.
The Time Coogler Was Mistakenly Arrested
In a surprising turn of events, the renowned director Ryan Coogler found himself in a rather unusual situation in January 2022. While in Atlanta, trying to carry out a straightforward transaction at a Bank of America branch, he was mistakenly perceived as a bank robber.
It all began when the teller handling Coogler's request noticed that the withdrawal amount exceeded $10,000, triggering a security alert. Concerned for safety, she alerted her superior, suspecting a potential robbery. This led to a 911 call, and the police swiftly arrived on the scene.
During this tense moment, Coogler and the two of his colleagues, who were waiting in a car outside were also taken into custody by the authorities. Meanwhile, the director himself was handcuffed as the police conducted their investigation. Fortunately, his identity was soon confirmed, and he was released, ending this unexpected ordeal.
Check Out Marvel Bang for more
Updated On Tue Sep 26 2023 Published OnTue Sep 26 2023 By Vinay