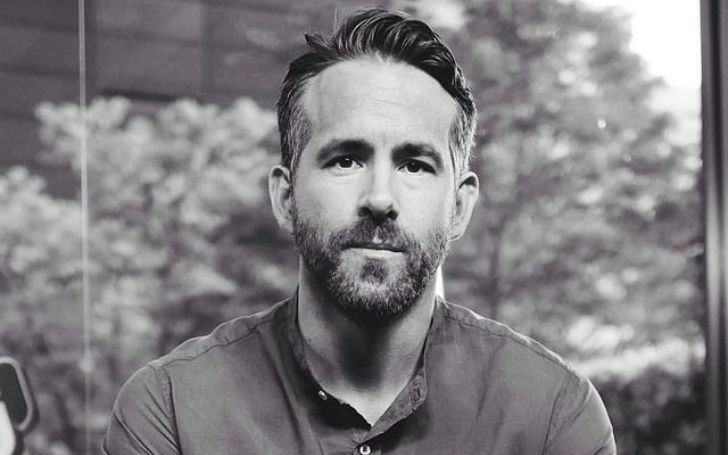 Facts of Ryan Reynolds
| | |
| --- | --- |
| Birth Date | October 23,1976 |
| Full Name | Ryan Rodney Reynolds |
| Birth Name | Ryan Reynolds |
| Occupation | Actor |
| Nationality | Canadian-American |
| Birth City | Vancouver |
| Birth Country | Canada |
| Father Name | James Chester Reynolds |
| Mother Name | Tamara Lee |
| Gender Identity | Male |
| Horoscope | Scorpio |
| Marital Status | Married |
| Spouse | Blake Lively |
| No Of Children | 3 |
| Height | 188 cm |
| Weight | 84 kg |
| Networth | 150000000 |
| Sibilings | Jeffrey Reynolds, Terry Reynolds, and Patrick Reynolds |
| Awards | Critics' Choice Movie Awards, MTV Movie & TV Awards, People's Choice Awards, Saturn Awards, Teen Choice Awards, Miscellaneous Awards |
| Filmography | Ordinary Magic, Blade: Trinity, X-Men Origins: Wolverine, Green Lantern, Deadpool, The Hitman's Bodyguard, Deadpool 2, Detective Pikachu, Free Guy, Red Notice, The Adam Project, Hillside, The Odyssey |
| Wiki Link | |
| Facebook Link | |
| Twitter Link | |
| Insta Link | |
Ryan Rodney Reynolds is a Canadian-American actor. He has garnered several awards over his 30-year career in cinema and television. But it is fair to say that he rose to prominence with his portrayal of Deadpool.
As per IMDB, Reynolds has appeared in more than 112 cinematic projects until now. Not only that, he is one of the highest-grossing film stars of all time as well, with nearly $5 billion in worldwide box-office earnings.
Ryan Reynolds' Early Life and Family Life
Ryan Reynolds was born on 23rd October 1976 in Vancouver, British Columbia. If you are wondering how old Ryan Reynolds is in 2022? Then know that he will be turning 46 years old this year. He was born to amazing parents, James Chester Reynolds and Tamara Lee. His father was a Royal Canadian Mounted Police officer, and later on, worked as a food distributor. Whereas his mother worked in retail sales.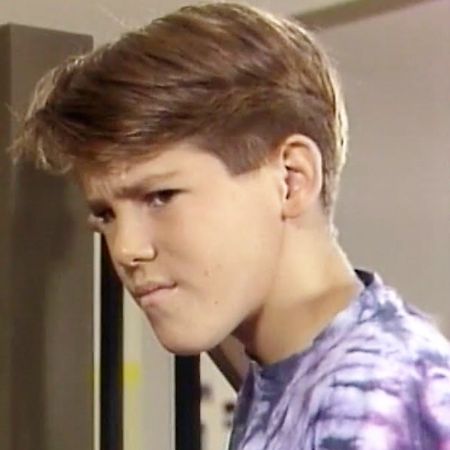 The Deadpool actor is of Irish and Scottish descent. And got brought up in Vancouver's Kitsilano neighborhood on the premises of the Roman Catholic Church.
Ryan Reynolds' Brothers & Siblings
Reynolds is the fourth and youngest of four boys. Jeffrey, Terry, and Patrick are the names of his older brothers. Jeffrey is a police officer, Terry is a member of the Royal Canadian Mounted Police, and Patrick is a community volunteer.
Reynolds has even revealed how his brothers helped him prepare for acting from a young age. As the youngest of four brothers, he also learned early on to be adaptive, fast, and humorous.
Ryan Reynolds' Academic Background
Reynolds graduated from Kitsilano Secondary School back in 1994. After that, he had minor roles in a number of television programs but he gave up acting at the age of 19 to attend Kwantlen Polytechnic University.
A few months later, Reynolds crossed paths with fellow actor Chris William Martin, who persuaded him to try again and go to Los Angeles with him. Because of that, he didn't complete his education.
Ryan Reynolds' Professional Life
The Deadpool actor is one of those personalities who has paved his path toward success through hard work and dedication. It wasn't easy for him to achieve what he has achieved today. It is fair to say that he deserves all the success he has achieved in his life.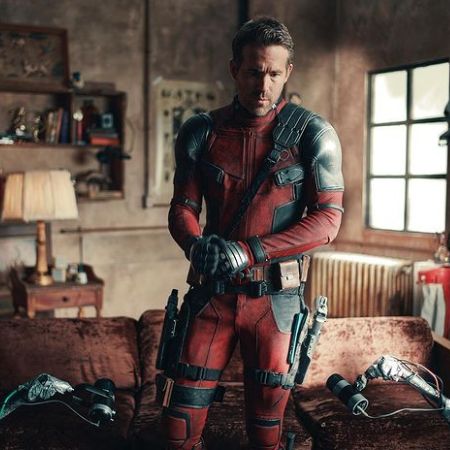 Throughout his 30-year acting career, Reynolds has delivered praise-worthy performances. No doubt, the future generation will remember him as well for being one of the versatile actors.
How did Ryan Reynolds' Start his Acting Career?
Reynolds has been acting since the age of thirteen. But after a lot of struggles with keeping up with acting, his career finally began in 1991 when he starred as Billy Simpson in "Hillside".
After that, Reynolds appeared in a few minor roles before landing the lead role in the sitcom "Two Guys, a Girl, and a Pizza Place". He then started appearing in a range of films, such as comedies, dramas, and action movies. Not only that, he even provided his voice in several animated films.
The Rise of Ryan Reynolds' Career
Slow and steady, Reynolds was able to cement a legacy of his own. He portrayed the role of Hal Jordan aka Green Lantern, a superhero from DC Universe. But his biggest success came with the 20th Century Fox X-Men films "Deadpool" and "Deadpool 2". His portrayal of Deadpool received love and praise from the audiences as well as the critics.
Since then things have only got better for the Canadian-American actor. One after another, he appeared in various movies which did pretty well at the box office. He even appeared in the Netflix film "Red Notice" where he appeared alongside Dwayne "The Rock" Johnson and Gal Gadot. His recent project "The Adam Project" received a good response as well.
Ryan Reynolds' Upcoming Movies
As per reports, Reynolds has a total of 7 upcoming cinematic projects. Among them, the most hyped one should be "Deadpool 3". With the release of the movie, Deadpool will officially join Marvel Cinematic Universe.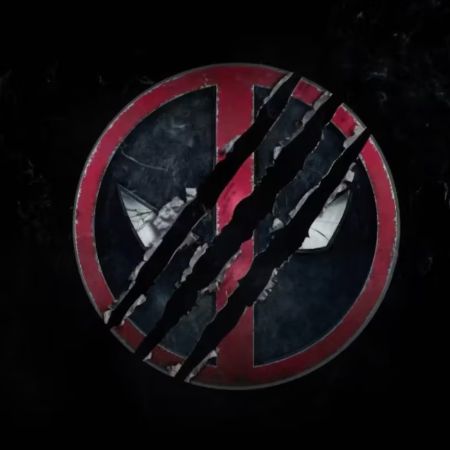 But that is not it. Along with Deadpool, Wolverine portrayed by Hugh Jackman will be making his Marvel Cinematic Universe debut as well.
Apart from this, other upcoming projects of Ryan Reynolds are as below:
Spirited
Imaginary Friends
Futha Mucka
Everyday Parenting Tips
Dragon's Lair: The Movie
Clue
Ryan Reynolds' Movies
Ordinary Magic
The Amityville Horror
Blade: Trinity
X-Men Origins: Wolverine
Green Lantern
The Croods
Deadpool
The Hitman's Bodyguard
Deadpool 2
Detective Pikachu
6 Underground
Hitman's Wife's Bodyguard
Free Guy
Red Notice
The Adam Project
Ryan Reynolds' TV Shows
Hillside
The Odyssey
Two Guys and a Girl
Ryan Reynolds' Net Worth
Ryan Reynolds' net worth is around $150 Million. He has an incredibly huge net worth as a result of his unexplained talents. His acting profession is the primary source of his enormous riches, and he has maintained his popularity to this day.
Ryan Reynolds' Car Collection
It is quite common for celebrities to have a huge car collection. After all, they are free to spend their money on things they want. And, Reynolds is no exception. He is a huge automobile enthusiast.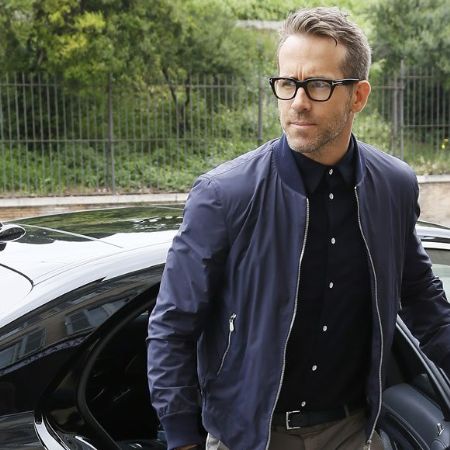 Let's have a look at some cars from his collection:
Tesla Model S
Toyota Prius
Lamborghini Aventador
Cadillac Escalade
Nissan Leaf
Dodge Challenger
Ryan Reynolds' House
Ryan Reynolds resides in a £4.3 Million mansion in New York's Pound Ridge neighborhood with his wife and three children.
The Deadpool actor bought his home back in 2012, six months after he started dating his current wife. His home has seven bedrooms and six bathrooms across 11.65 acres of space, including an outdoor barn.
Is Ryan Reynolds' Married? Who is Ryan Reynolds' Wife?
Yes, Ryan Reynolds is a married man. Blake Lively is his wife. We adore seeing them mock each other on social media and support each other's different ventures on the red carpet. They are now one of Hollywood's most beloved power couples.
In October 2011, Rumors of a romance started after Lively got seen leaving Reynolds' Boston apartment with the actor early in the morning. Within a few months of that incident, both of them started dating each other.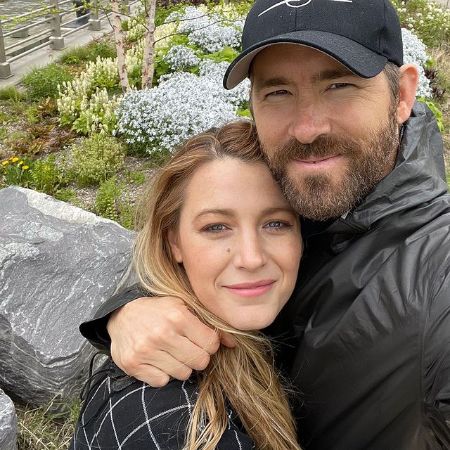 And on 10th September 2012, Lively and Reynolds tied the knot with each other in a private ceremony in South Carolina's Boone Hall Plantation.
Ryan Reynolds' Kids
The couple now has three daughters together. James, Inez, and Betty as well as a fourth child on the way. Lively and Reynolds prefer to keep their children out of the spotlight and off social media. But they aren't afraid to discuss their family life in interviews.
Ryan Reynolds' Past Relationship
It might not be a surprise to anyone at the moment but the Deadpool actor was previously married to Scarlett Johansson.
Both of them got married in 2008 and later, they divorced each other in 2010.
Ryan Reynolds' Social Media
Fans often tend to follow their favorite celebrity on social media to know more about them on a personal level. And, it is the same case with the Deadpool actor as well. He has a huge fan following and to interact with his fan in a more convenient way, he is quite an active social media user.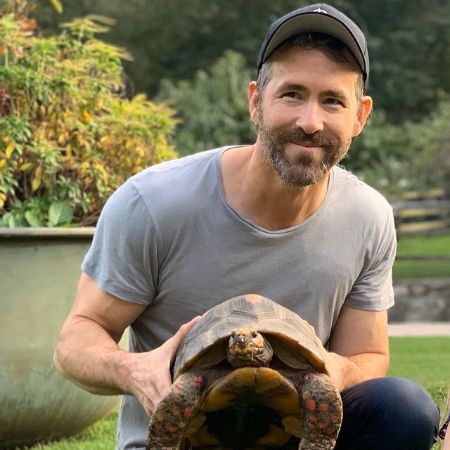 Taking a look at Reynolds' Instagram account, we can see that he has 46.5 Million followers. While he has made 695 posts until now. Similarly, he has 20.4 Million followers on his Twitter account. Whereas on his Facebook account, he has 21 Million followers.
Ryan Reynolds' Involvement in Charity
The Deadpool actor has never turned his back when it is to Charity. He is quite humble in nature and has always shown his true nature while working for charity.
The list of his charity work keeps on increasing. Recently, he even donated $500,000 to Indigenous-Focused Safe Water Charity.
Frequently Asked Questions about Ryan Reynolds
There are a lot of questions about Ryan Reynolds on the internet. A few of such questions are down below:
Does Ryan Reynolds have Colon Cancer?
The doctor discovered a "very modest polyp," or cluster of cells, on the right side of Reynolds' colon. The doctor removed it, "interrupting the normal course, of a process that may have resulted in cancer and other issues".
So, that means he did have a colonoscopy, but only had a clump of cells which could have resulted in Colon Cancer. But, officially he is a cancer-free person.
Does Ryan Reynolds own a Gin Company?
He definitely does. Ryan Reynolds holds a stake in the brand of Gin, Aviation Gin. It is referred to as an "American dry gin". As of now, it is distributed nationwide in the United States and in 15 other countries.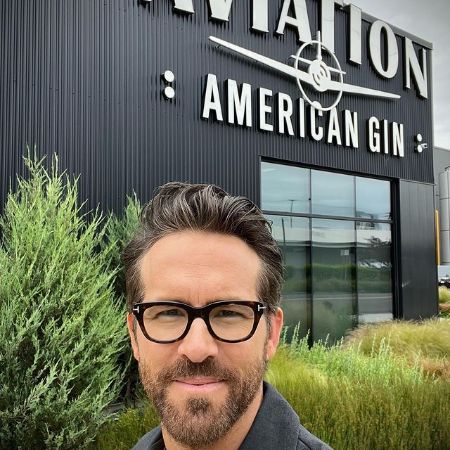 Is Ryan Reynolds Gay?
No, Ryan Reynolds is not gay. But, he has never publicly confirmed or denied being gay. His sexual orientation has been questioned several times over the years. This question will remain for more years to come until and unless Reynolds decides to address it himself.
Does Ryan Reynolds own a Phone Company?
Ryan Reynolds is the owner of Mint Mobile. Not actually a phone company. Actually, Mint Mobile is a mobile virtual network operator in the United States on the T-Mobile network.
Mint SIM got established in 2015 as a company. And in 2019, the Deadpool actor acquired a 20% - 25% interest in the company.
Does Ryan Reynolds own a Football Club?
Yes, Ryan Reynolds co-owns a football club. He is the co-owner of Wrexham Association Football Club, a Welsh professional association football club based in Wrexham, Wales.
They are the oldest club in Wales and the world's third oldest professional association football side, founded in 1864.
Did Ryan Reynolds take part in the Grace Kelly Challenge?
Ryan Reynolds did take part in the Grace Kelly challenge. He posted a video of the challenge where Will Ferrell appeared as well. Since then the video has managed to garner huge amounts of views.
Ryan Reynolds' Height. How Tall is Ryan Reynolds?
If you go through the Deadpool actor's pictures then you can see that he has quite an athletic type body. But if you are wondering about his height, then know that he stands tall at a height of 6 ft. 2 inches (188 cm). Talking about his weight, he weighs around 84 kg (185 lbs).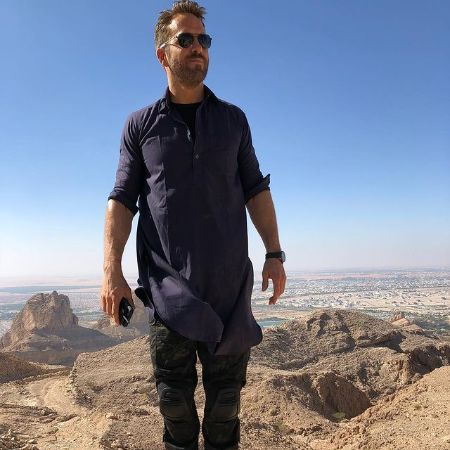 Updated On Fri Oct 07 2022 Published OnFri Oct 07 2022 By James Smith