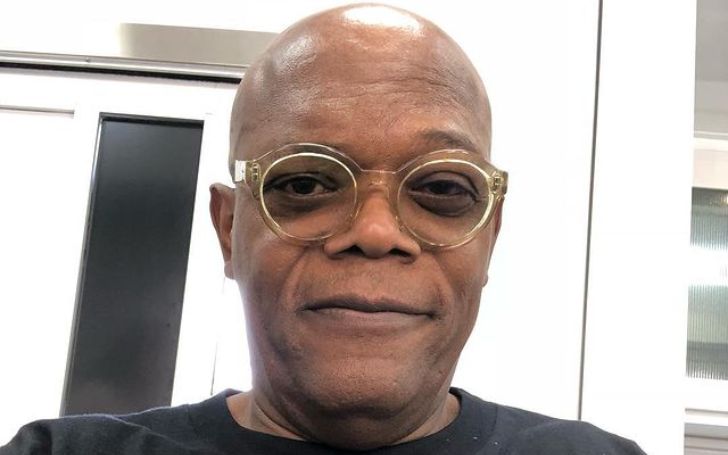 Facts of Samuel L Jackson
| | |
| --- | --- |
| Birth Date | December 21,1948 |
| Full Name | Samuel Leroy Jackson |
| Birth Name | Samuel L. Jackson |
| Occupation | Actor |
| Nationality | American |
| Birth City | Washington, D.C |
| Birth Country | United States of America |
| Father Name | Roy Henry Jackson |
| Mother Name | Elizabeth Harriett |
| Gender Identity | Male |
| Sexual Orientation | Straight |
| Horoscope | Capricorn |
| Marital Status | Married |
| Spouse | LaTanya Richardson |
| No Of Children | 1 |
| Height | 189 cm |
| Weight | 83 kg |
| Networth | 250000000 |
| Awards | BAFTA Awards, Academy Awards, Independent Spirit Awards, Black Reel Awards, MTV Movie Awards, NAACP Image Awards, Film critic awards, Miscellaneous awards |
| Filmography | Together for Days, Jurassic Park, Pulp Fiction, Captain America: The Winter Soldier, Django Unchained, The Avengers, Kong: Skull Island, The Hitman's Bodyguard, Captain Marvel, Movin' On, What If...?, The Last Days of Ptolemy Grey |
| Wiki Link | |
| Facebook Link | |
| Twitter Link | |
| Insta Link | |
Samuel Leroy Jackson is an American actor who rose to fame because of his outstanding performance in several projects. Undoubtedly, he is one of the widely recognized actors of this generation. And the fact that his films have grossed more than $27 billion globally clearly shows the experience he holds.
Jackson has appeared in over 150 films and is a prolific actor. And there is no doubt about that. One after another, he has appeared in several projects which have allowed him to gain more name and fame. The Academy of Motion Picture Arts and Sciences even honored Jackson with an Academy Honorary Award in March 2022.
Samuel L. Jackson's Early Life
Samuel L. Jackson was born on 21st December 1948 in Washington, D.C. If you are wondering about Samuel L. Jackson's age then know that he is 73 years old as of September 2022.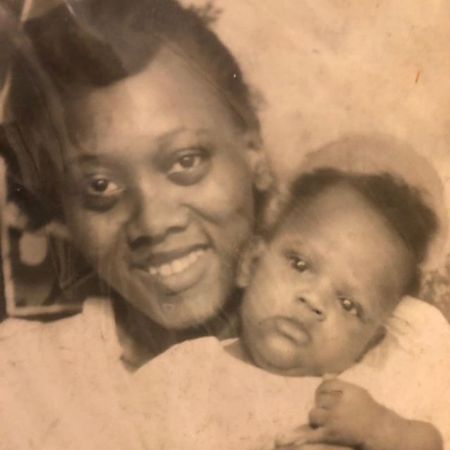 During his childhood, the American actor developed a stuttering problem. As of today, he is still dealing with his stuttering problems. Even though he faces physical anomalies, Samuel still excels in the entertainment industry.
Samuel L. Jackson's Family Life
Jackson was the only child of Elizabeth Harriett and Roy Henry Jackson. He got raised in Chattanooga, Tennessee. His father was always away from the family. And later, he passed away due to alcoholism. Because of such situations, Samuel only met his father twice during his life.
It is fair to say that Jackson got raised by a single mother, who used to work as a factory worker. Later, she even worked as a supplier for a mental institution. His maternal grandparents, Edgar and Pearl Montgomery joined hands as well to raise the young Jackson.
Samuel L. Jackson's Academic Background
Initially, Jackson attended several isolated schools. But later, he graduated from Riverside High School in Chattanooga. With an interest in pursuing a degree in Biology, he even attended Morehouse College in Atlanta, Georgia.
But after joining a local acting group to earn extra points in a class, the American actor developed an interest in acting. For that, he even switched his major subject. Eventually, he graduated in 1972.
Samuel L. Jackson's Professional Life
Jackson's professional life has been nothing but amazing. Until now, he has appeared in a huge number of movies. With a career of almost 50 years, he is definitely one of the veterans in the entertainment industry.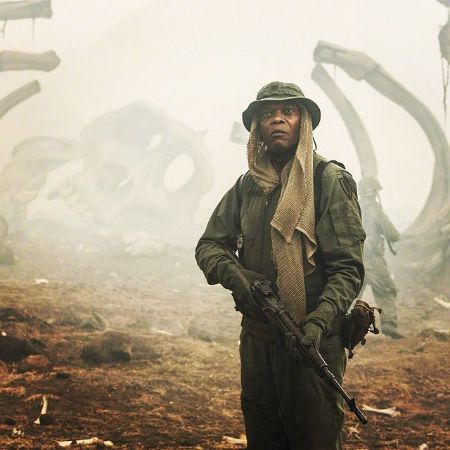 No doubt, Samuel L. Jackson loves his job. When you get interested in something, it is always fun to work in that field. And this seems to be the case with the American actor as well. During an interview, he even mentioned that "Movie sets are my playground. That's my happy place".
How did Samuel L. Jackson Start his Career as an Actor?
Well, it all started back when Jackson was still in college. His growing interest in acting even enabled him to co-found "Just Us Theatre". Initially, he started acting on stage. And gradually, stage performances turned into appearances on television shows.
Within no time, Jackson was able to leave a good impression on several directors. In 1972, he finally made his feature film debut with the film "Together For Days". Little did Jackson know that this was just the beginning of the huge career that was ahead of him.
Following this early role, Jackson relocated from Atlanta to New York City in 1976. And spent the following decade performing in theater productions. However, he developed addictions to alcohol and cocaine which caused a major setback in his career.
The Setback and Comeback of Samuel L. Jackson's Career
The American actor gave up heroin after multiple overdoses and switched to cocaine. His family enrolled him in a rehabilitation center in New York. But after successfully completing therapy, he got the opportunity to play a cocaine addict in "Jungle Fever".
After a few minor roles, Jackson finally grabbed the opportunity to appear in "Jurassic Park". That was the beginning of the comeback of Samuel L. Jackson's career. Soon after, he started appearing in numerous movies. And with an outstanding performance in "Pulp Fiction", he gained more stardom.
The Rise of Samuel L. Jackson's Career
Things were not the same for Jackson after that movie. He even gained a lot of nominations and awards for his performance. This clearly shows how good of an actor he is.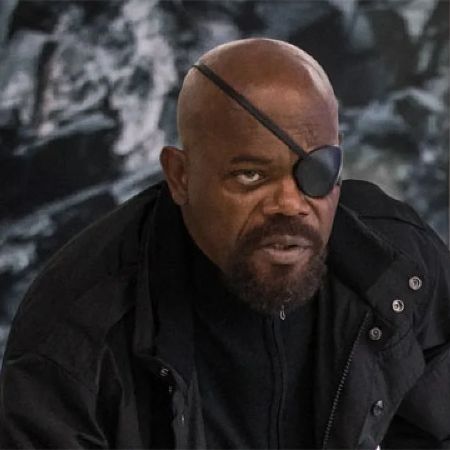 Jackson's career was definitely extraordinary, but in 2008, he stepped into Marvel Cinematic Universe as Nick Fury. This allowed him to gain wider recognition. And as of now, he is still going strong.
But this is not the only reason behind the rise of American actors' careers. Apart from MCU, he has appeared in several other films. Such as "Django Unchained", "Kong: Skull Island", and "The Hitman's Bodyguard".
Samuel L. Jackson as Nick Fury in Marvel Cinematic Universe
The actor made his debut in Marvel Cinematic Universe back in 2008 with the film "Iron Man". Since then he has appeared in 12 MCU projects. He is also the one to recruit the Earth's Mightiest Heroes to form a team known as The Avengers.
Jackson signed a multi-film deal with Marvel from the beginning. And he will be reprising his role as Nick Fury in the upcoming Disney+ series "Secret Invasion". Not only that, it's confirmed that he will return in "The Marvels" as well.
Samuel L. Jackson's Movies
Jackson has a long list of movies under his name. If you are wondering how many movies has Samuel L. Jackson been in? Then know that he has appeared in at least 140 movies until now.
The following list shows a few of Jackson's movies:
Together for Days
Sea of Love
Jungle Fever
Jurassic Park
Pulp Fiction
Star Wars: Episode I - The Phantom Menace
Star Wars: Episode II - Attack of the Clones
The Incredibles
Star Wars: Episode III - Revenge of the Sith
Iron Man
Captain America: The First Avenger
Captain America: The Winter Soldier
The Avengers
Kong: Skull Island
The Hitman's Bodyguard
Captain Marvel
Samuel L. Jackson's TV Shows
Movin' On
Ghostwriter
The Boondocks
What If...?
The Last Days of Ptolemy Grey
Samuel L. Jackson's Co-Stars
Over the years, Jackson has appeared alongside several Hollywood actors and actresses. Let's have a look at a few of those actors and actresses:
Leonardo DiCaprio:
Samuel L. Jackson and Leonardo DiCaprio shared the screen in "Django Unchained". Ever since then both of the actors have nothing but respect for each other.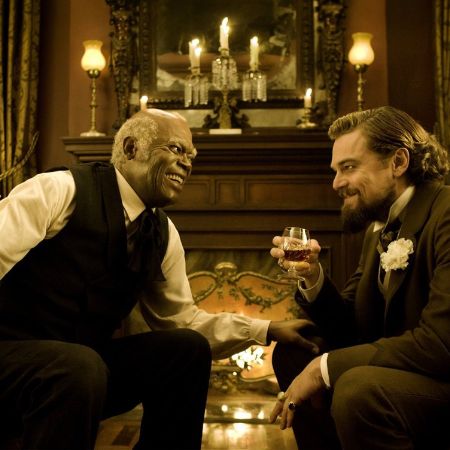 Ryan Reynolds:
Samuel L. Jackson has appeared alongside Ryan Reynolds quite a few times. The duo's renowned movies are The Hitman's Bodyguard & Hitman's Wife's Bodyguard.
Robert Downey Jr:
Samuel L. Jackson and Robert Downey Jr. have shared the screen on numerous occasions. From "Iron Man" to "Avengers: Endgame", we have seen them together.
Samuel L. Jackson's Net Worth
Samuel L. Jackson's net worth is estimated to be around $250 Million. Thanks to roles in franchises like Star Wars, Marvel films, and The Incredibles, he has managed to accumulate a huge amount of money to his fortune.
Apart from that, Jackson even earns a good amount of money through brand endorsement and sponsorships. On top of that, Jackson and his wife own at least $30 Million worth of real estate in the United States alone.
Samuel L. Jackson's Car Collection
Jackson enjoys splurging on automobiles. Given Jackson's reputation for riding in luxurious vehicles in several of his blockbusters, it only seems fair that he owns the finest of cars.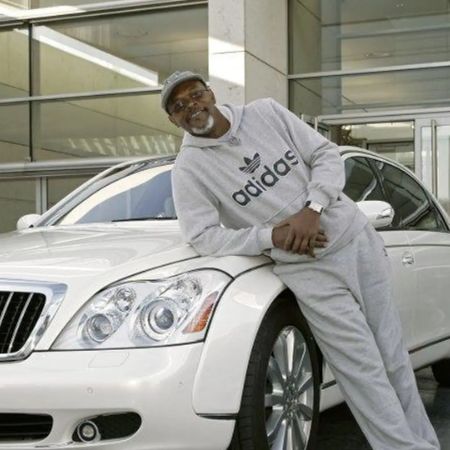 The following list shows the cars from his collection:
Toyota Camry
Range Rover Sport
Maybach 57 S
Rolls Royce Phantom
Jaguar XF
Samuel L. Jackson's House
In 2000, Jackson and his wife paid $8.35 Million for Roseanne Barr's 12,000-square-foot estate in Beverly Park, a luxury gated neighborhood on top of a mountain in Beverly Hills. Today this property is worth over $20 Million.
Jackson and his wife spent $4.8 Million in 2005 to purchase a multi-unit condo on Manhattan's Upper East Side. In November 2018, they offered the house for sale for $13 Million.
Samuel L. Jackson's Wife. Who is he Married to?
Actress and sports channel producer, LaTanya Richardson is the wife of Samuel L. Jackson. The couple met while both were students at Morehouse College in Atlanta. And they have been together ever since. They tied knots and shared vows with each other back in 1980.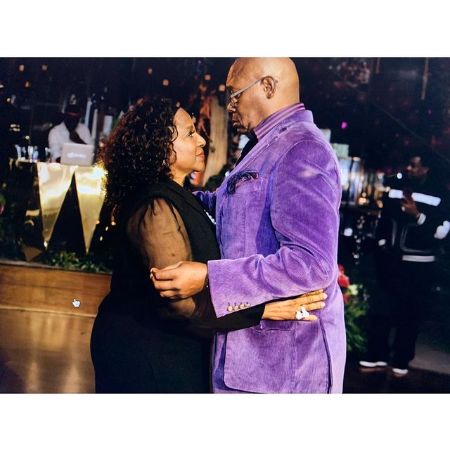 During the start of their relationship, both of them made a pact to stick together no matter what. And it seems like they have stayed true to their promise. The couple got blessed with a beautiful daughter, Zoe as well back in 1982.
Samuel L. Jackson's Instagram and Twitter
It is quite common for stars to step into the world of social media. In that way, they can not only interact with their fans but also, promote their upcoming projects. The American actor is not a new name on social media.
Looking at his Instagram, Jackson has 7.7 Million followers as of today. He has made a total of 936 posts until now. This clearly shows that he is an active user. Talking about his Twitter, he has 9 Million followers.
Samuel L. Jackson's Opinion on Joe Rogan
During an interview, the American actor talked about Joe Rogan's use of a racial slur. He mentioned that "He shouldn't have said it. It's not the context, dude- it's that he was comfortable doing it".
Furthermore, Jackson added, "Say that you're sorry because you want to keep your money, but you were having fun and you say you did it because it was entertaining".
Samuel L. Jackson as an Activist
Jackson worked as an usher during Martin Luther King Jr.'s funeral in Atlanta in 1968 while a student at Morehouse. He got charged with and convicted of illegal detention, a second-degree crime following a campus demonstration in 1969.
Jackson and several other students held Morehouse College board of trustees members hostage. In return, they demanded curricular and governance improvements. But when things escalated quickly, his mother sent him to Los Angeles.
Samuel L. Jackson's Involvement in Charity
Jackson has always stood for the right thing. He doesn't shy away from helping the ones in need. From his early days, he started getting involved in a number of philanthropic causes. He has given millions of dollars over the years to causes related to education, Alzheimer's, and equal rights.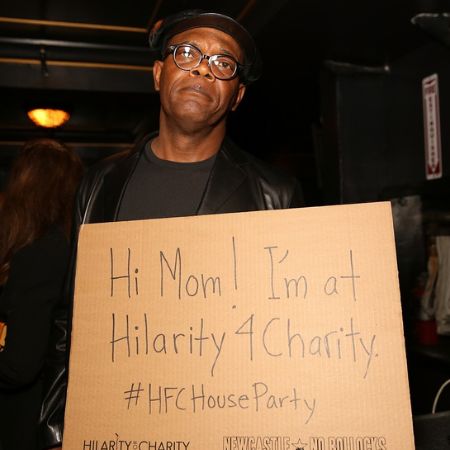 Samuel L. Jackson's Height and Weight
Samuel L. Jackson stands tall at a height of 6 feet 2 inches tall (189 cm). Whereas he weighs around 83 kg (183 lbs). Even at such an age, he has managed to maintain good health.
Updated On Fri Sep 23 2022 Published OnFri Sep 23 2022 By James Smith