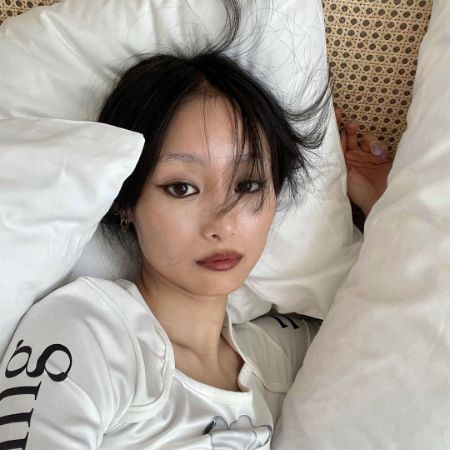 Shioli Kutsuna is a talented actress who was born in Sydney, New South Wales, Australia, on December 22, 1992. She is of Japanese descent and has managed to make a name for herself in the entertainment industry. One of her notable roles was portraying Yukio in the popular movie "Deadpool 2."
In addition to that, Kutsuna also took on the role of Mitsuki Yamato in the series "Invasion." This showcases her versatility as an actress, being able to excel in different genres and roles. Despite her petite stature, standing at 5 feet 2 inches (1.57 meters) tall, her talent and dedication have helped her carve out a successful career in entertainment scenes.
Relationship Status
As of now, Shioli Kutsuna is known to be single. In the past, she was in a relationship with Japanese actor Shôta Matsuda back in 2010. However, she tends to keep her personal life away from the public eye, and she hasn't shared many details about her relationships.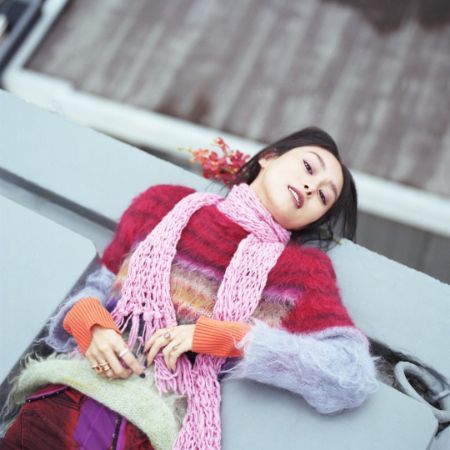 It's evident that Kutsuna values her privacy greatly and prefers to focus on her career. This dedication to her work has allowed her to thrive in the entertainment industry and build a strong reputation for her acting skills. By keeping her matters private, Shioli demonstrates her commitment to maintaining a balance between her public persona and her personal life.
Net Worth Of The Invasion Actress
Shioli Kutsuna's estimated net worth is around $1 million, primarily earned through her acting career. While the exact details of her salary remain undisclosed, her notable roles in various projects have contributed to her financial success.
One of Kutsuna's most significant achievements was being a part of the blockbuster movie "Deadpool 2," which had a remarkable box office collection of $785.8 million. This undoubtedly played a role in boosting her earnings and recognition in the industry. Apart from acting, she also engages in modeling, which adds another dimension to her income sources.
Kutsuna's Work In Marvel
Shioli Kutsuna made her mark in the Marvel universe by portraying the character Yukio in "Deadpool 2." In this movie, she took on the role of Negasonic Teenage Warhead's girlfriend, showcasing her acting skills uniquely and memorably.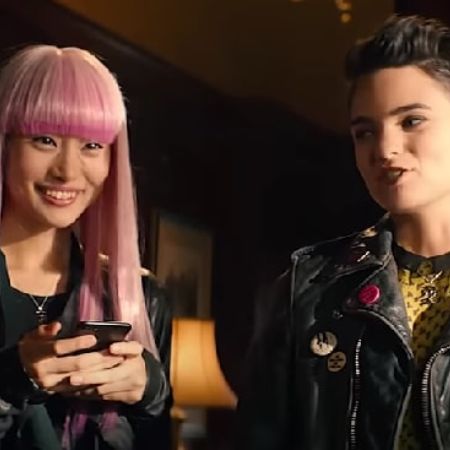 Being part of the Marvel franchise is a significant accomplishment, as it has a massive fan base worldwide. Furthermore, Yukio's character is also a member of the X-Men, a team of powerful mutants who fight for justice. Kutsuna's portrayal of Yukio not only added depth to the film's storyline but also connected her to the broader X-Men narrative.
Kutsuna Will Be In Deadpool 3
Exciting news for Kutsuna fans! She is set to reprise her role as Yukio in the upcoming movie "Deadpool 3," as mentioned in an article from Deadline. The official confirmation of her involvement has generated a lot of buzz among fans of both the character and the actress. This movie is highly anticipated, with its release date scheduled for May 3, 2024, in the United States.
What's even more thrilling is that "Deadpool 3" will mark the character's integration into the Marvel Cinematic Universe (MCU), opening the door for exciting crossovers and interactions with other beloved Marvel characters. The anticipation surrounding the film is further heightened by the news that Hugh Jackman will make a return as Wolverine, a role he portrayed masterfully in the past.
Learn about other Deadpool 3 confirmed actors, Jennifer Garner and Hugh Jackman
Who Is Yukio?
Yukio is a fascinating character from the Marvel universe, hailing from Earth-41633. She is a Japanese mutant known for her exceptional talents in martial arts and hand-to-hand combat, as mentioned in an article from IGN. These skills make her a formidable force in battles, often holding her own against even the toughest adversaries.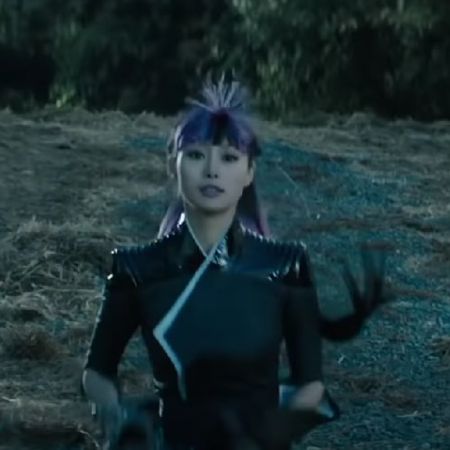 One of Yukio's distinctive powers is Electrokinesis, which allows her to control and generate electricity. This ability adds an extra layer of complexity to her character, as she can use it both defensively and offensively. Her unique combination of combat skills and Electrokinesis showcases her as a well-rounded mutant with a diverse set of abilities.
The Original Yukio Is A Bit Different
The original Yukio in the comics has an intriguing background that sets her apart. She first appeared in "The Wolverine" comic series and was portrayed by Rila Fukushima and looks completely different than the one we see in "Deadpool." She originates from Earth-616.
In the comics, little is known about Yukio's early life, except that she became an assassin working for the Japanese crime lord Lord Shingen, who led Clan Yashida. Her involvement began with Shingen's campaign against the mutant hero Wolverine, which eventually led to her collaboration with him. This collaboration added depth to her character, as she transitioned from being an adversary to an ally, showcasing her complex and evolving nature.
Kutsuna provided insights into the differences between her portrayal of Yukio and the character from the comic books. Reflecting on her role, she mentioned that she had watched "The Wolverine" film and acknowledged that fans of the comic books might find some surprises.
Kutsuna also mentioned that although she researched to understand the character's background, her focus wasn't necessarily on adhering precisely to the comic book version. This divergence allowed her to bring her interpretation to the role, adding a unique flavor to Yukio's character.
Kutsuna Didn't Know About Electric Power
Kutsuna revealed an interesting tidbit about her character Yukio's electric power. She mentioned that when she initially took on the role, she had no idea that she possessed this unique ability. The actress admitted that she discovered her character's electric power when she saw the trailer for "Deadpool 2," and the revelation came as a delightful surprise to her.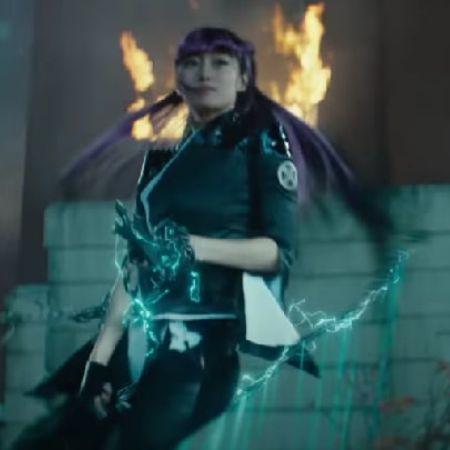 This unexpected twist in Kutsuna's character's capabilities left a strong impression on her. She shared her genuine surprise and excitement, highlighting how this revelation made Yukio even more intriguing and how she looked badass.
Kutsuna's Yukio Was Later Added In Comics
Interestingly, Kutsuna's portrayal of Yukio in "Deadpool 2" had such an impact that the character Yuki Ohara was later introduced in the comics on Earth-616. In the comic adaptation, she faced a unique set of challenges. Feeling the desire to explore and under pressure from her mother to find employment, she decided to work for an intergalactic courier service.
Yukio's special mutant abilities allowed her to contribute by providing auxiliary engine thrust for their spaceship, highlighting the diversity of mutant powers in the Marvel universe. Notably, Negasonic Teenage Warhead had a vision involving her, where they shared a kiss on the moon. This vision held immense significance, as it was believed that if this kiss didn't occur, the entire universe would be in jeopardy.
In an unexpected turn of events, Negasonic eventually crosses paths with Yukio, and their kiss becomes more than just a romantic moment – it becomes a pivotal point in saving the world. She possesses a unique mutant ability known as "sparkle" powers. While this might sound whimsical, she can generate and manipulate energy to a remarkable degree, even using it to provide auxiliary engine thrust for an interstellar spacecraft.
Furthermore, Yuki's resourcefulness doesn't stop there; she also boasts a mech suit, which adds another layer of complexity to her character. This suit likely enhances her abilities and enables her to be a formidable force in various situations.
Favorite Part About Doing Deadpool
Shioli Kutsuna expressed her favorite aspect of being a part of the "Deadpool" franchise, which was the process of transforming into her character. She mentioned that one of the exciting parts was creating the character's appearance.
Kutsuna playfully noted how her character, Yukio, sported vibrant pink hair, something not commonly seen in everyday roles. The surprise of discovering that she would be wearing that distinctive pink hair was a delightful moment for her.
Kutsuna recalled her interaction with the hair stylist, who revealed that she was the one designated to rock the pink hair. This unexpected and exciting change in appearance added an extra layer of fun and creativity to her role, making her experience of being part of the "Deadpool" universe all the more memorable.
Check Out Marvel Bang for more
Updated On Sun Aug 27 2023 Published OnSun Aug 27 2023 By Vinay