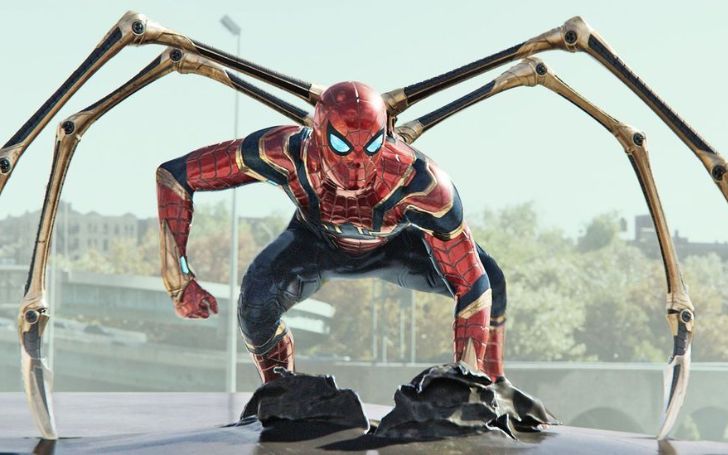 Spider-Man is a fictional character from Marvel comics. Sometimes a student and sometimes a scientist, Peter Parker is a web-slinging and crime-fighting vigilante named Spider-Man.
Uncle Ben and Aunt May raised Peter as an orphan. Despite his tendency to be a loner, Spider-Man is a solid member of the superhero community who has amassed numerous allies, including the Fantastic Four and the Avengers.
Spider-Man in Marvel Comics
Peter Benjamin Parker was born in Queens to CIA operatives Richard and Mary Parker. They got assassinated by the Red Skull and falsely accused of treason on a mission.
Following the loss of his parents, a young Peter got adopted by his uncle and aunt. After that, he started living with them in Forest Hills, New York. Over the years into being a teenager, Parker grew to be a prodigy in multiple academic subjects at Midtown High School. On top of that, he even achieved high honors among his classmates.
How did Spider-Man get his Powers in Marvel Comics?
While attending a General Techtronics public exhibition, a 15-year-old Peter was bitten on the hand by a spider.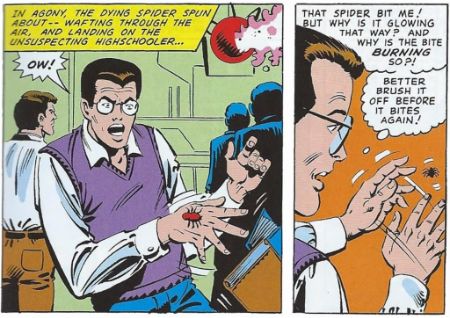 On his way home after that, Peter was almost hit by a car, so he leaped out of the way onto a work site a few meters high. He realized he had developed extraordinary strength, agility, and surface scaling.
How did Spider-Man become a Crime-Fighting Vigilante in Marvel Comics?
After getting his powers, Spider-Man used his powers as an entertainer. However, he grew so arrogant that he didn't bother stopping a passerby burglar.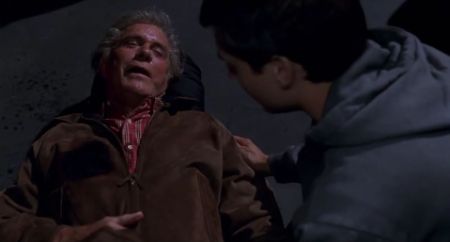 The same burglar killed Peter's Uncle Ben in an unexpected turn of events, causing him to learn to utilize his powers wisely. Brian Keith was the actor who played the role of Ben Parker. From then on, Spider-Man became a crime-fighting vigilante. After that, Peter Parker made a perfect suit for himself. And went to stop every minor crime that people committed for a living.
How many actors were cast for the Spider-Man role?
As we know, Spider-Man is quite famous worldwide as a fictional character. Most of the actors prefer to play the role of Spider-Man. However, it is almost six actors played the live-action spider-man role. But only three actors were featured in the movie. Toby Maguire is the first to play the role of Spider-Man in the film.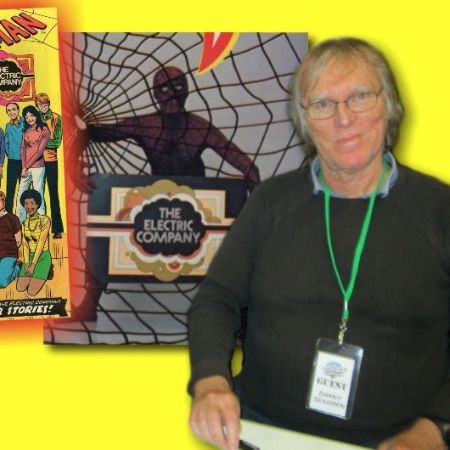 But the first spider-man appearance was an educational purpose, which Danny Seagren played from 1974 to 1975. He was the first person who plays the role of Spider-Man. After that, Nicholas Hammond and Fred Waugh took the role of Spider-Man in 1977. They played in a TV series named The Amazing Spider-Man.
Then in 2002, Toby Maguire came with a Spider-Man role in the movie. He was the first actor who featured in the cinema. Tobey played in almost four movies as a Spider-Man.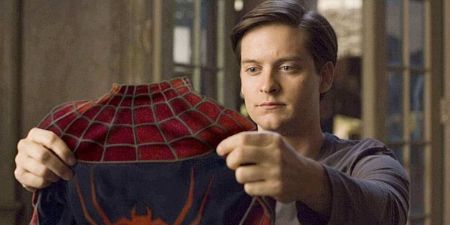 Spider-Man (2002)
Spider-Man 2 (2004)
Spider-Man 3 (2007)
Spider-Man: No Way Home (2021)
After that, Andrew Garfield played the role of Spider-Man in 2012. But Toby Maguire fans weren't happy about choosing Andrew instead of Toby. After Andrew's appearance in Spiderman: No Way Home, fans recognized and appreciated Garfield's acting. Likewise, He played in three movies as a Spider-Man.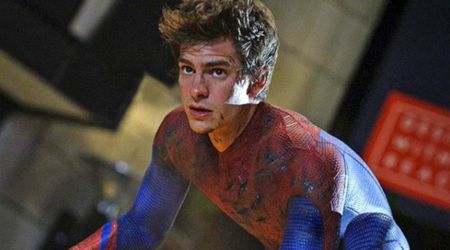 The Amazing Spider-Man (2012)
The Amazing Spider-Man 2 (2014)
Spider-Man: No Way Home (2021)
However, After Disney got the rights to the Spider-Man character, they included the superhero in the Marvel Cinematic Universe. The company didn't choose past actors who played the role of Spider-Man. Disney brought an American actor Tom Holland. His first appearance was in Captain America: Civil War, along with Robert Downey Jr. and Chris Evans. Tom played in a total of six movies as a Spider-Man.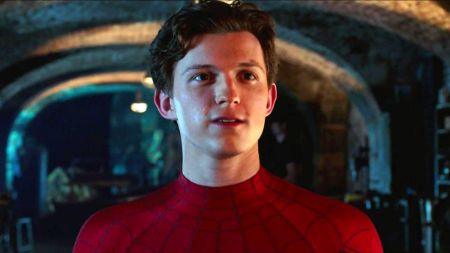 Captain America: Civil War (2016)
Avengers: Infinity war (2018)
Avengers: End game ( 2019)
Spider-Man: Homecoming (2017)
Spider-Man: Far from home (2019)
Spider-Man: No way home (2021)
Even though No Way Home is his last movie, there are rumors that Tom Holland will return as Spider-Man in future MCU movies. There is news that he has already signed three movie contracts for Marvel Studios.
Relationship between Tony Stark and Peter Parker
Tony stark, aka Iron man, is a favorite character of all time. Peter Parker's bonding with Tony is so emotional and beautiful. But, How do the two characters become so close in the movie even though they aren't blood-related? As we know, Peter Parker's inspiration is none other than Iron Man.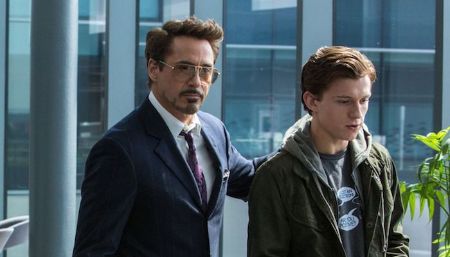 Tony was the one who introduced Spider-Man to the Avengers. He was just a kid when Tony let him fight with Steve Rogers. Although Peter didn't get love from his father since he was a kid, he takes Tony Stark to be his father figure. Also, Stark even made so many suits for Peter using his tech.
Further, Tony never trusted anyone in his life besides the Avengers. After Peter's appearance in his life, Tony realized a love for Peter Parker. Tony always put tracker devices into Spider-Man suits to know his location. He saved Peter several times. Tony even came to meet Peter when he was in a marriage ceremony in India.
Moreover, after Spider-Man disappeared from Thanos' snap, Tony is the one who feels responsible for Spider-Man's death. Later on, he fought with Thanos and brought everyone back, including Spider-Man.
Voice Actors in the Spider-Man animated series
Before the Spider-Man movies were released, the superhero was featured in the animated versions. So many actors gave their voices to the role of Spider-Man in the cartoons. Furthermore, there are almost nine voice actors who gave their voices to Spider-Man in the animated series. The first is Paul Soles, who gave voice to the character of Spider-Man in the 1967 TV series.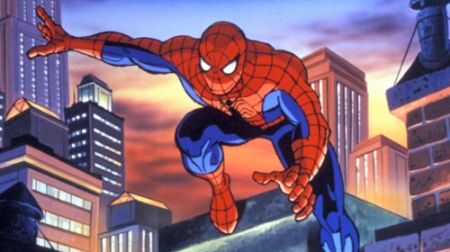 And, the following are the names of some popular voice artists of Spider-Man:
Christopher Daniel Barnes
In 1974, he gave a voice to Peter Parker, aka Spider-Man, in the movies The Venom Saga and Daredevil vs. Spider-Man. After that, in the same year, Christopher worked in the Spider-Man series that was telecasted from 1994 to 1998.
Rino Romano
The Canadian voice actor Rino Romana has been featured as a voice artist in dozens of cartoons, movies, and series. Also, he worked on the animated series, Spider-Man, & provided his voice for Peter Parker's role. The animated series was telecasted from 1999 to 2001.
Benjamin Valic
He is the Youngest voice actor who worked on multiple Spider-Man 3D cartoons. Benjamin worked as a voice artist for Peter Parker in Marvel's TV show, Spidey and his Amazing Friends, which was telecasted in 2021.
Drake Bell
Drake Bell is a voice-over artist who worked on several projects. The voice actor's most recognized work is in the animated show Ultimate Spider-Man. The series was telecasted from 2012 to 2017 & is also one of the most popular shows on the Disney XD channel.