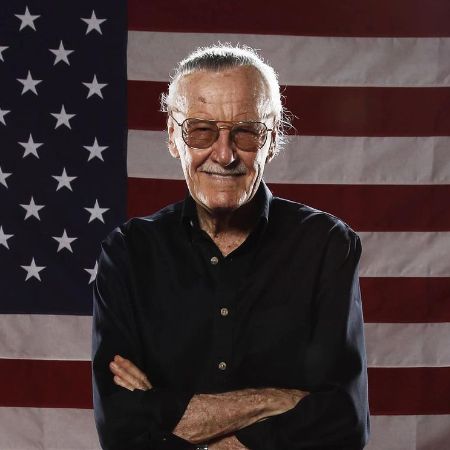 Facts of Stan Lee
| | |
| --- | --- |
| Birth Date | December 28,1922 |
| Full Name | Stan Lee |
| Birth Name | Stanley Martin Lieber |
| Other Name | The Man |
| Occupation | Comic Book Writer |
| Nationality | American |
| Ethnicity | Caucasian |
| Birth City | Manhattan, New York |
| Birth Country | USA |
| Father Name | Jack Lieber |
| Father Occupation | Dress Cutter |
| Mother Name | Celia Lieber |
| Gender Identity | Male |
| Sexual Orientation | Straight |
| Horoscope | Capricorn |
| Marital Status | Married |
| Spouse | Joan Boocock Lee |
| No Of Children | 2 |
| Height | 180 cm |
| Weight | 70 kg |
| Networth | 50000000 |
| Sibilings | Larry Lieber |
| Education | Studied at DeWitt Clinton High School |
| Awards | 2012 Winner Lifetime Achievement Award Visual Effects Society Awards, 2017 Lifetime Achievement IMDb STARmeter Awards |
| Filmography | Spiderman 2, Black Panther, Avengers: End Game |
| Facebook Link | |
| Twitter Link | |
| Insta Link | |
Stan Lee (real name Stanley Martin Lieber) was a famous American writer who created incredible comic books, especially Marvel Comics. When he passed away, he had a net worth of about $50 million. His wife, Joan Boocock Lee, had also sadly passed away before him. Together, they shared a remarkable journey through life.
Lee was a true creative genius in the world of comics. He didn't just write stories; he co-created some of the most iconic superheroes ever known. These characters, like Spider-Man, the X-Men, Iron Man, Thor, and the Fantastic Four, have become beloved by people of all ages.
The Love Life Of Stan Lee
Stan Lee's wife, Joan Boocock Lee, played an important role in his life. Sadly, she passed away before him on July 6, 2017, in Los Angeles, California. Her death was due to complications related to stroke. She was not just a companion to Stan but also a source of support and inspiration.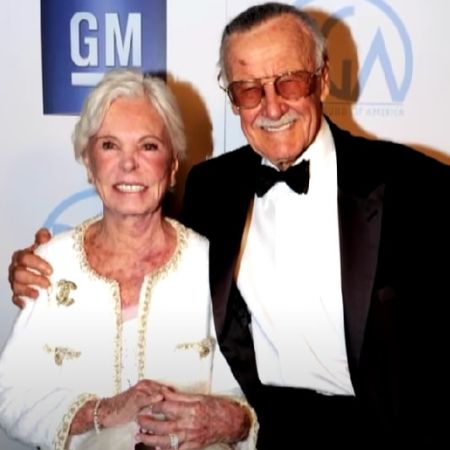 Lee and Boocock's love story was truly remarkable. They were married for an incredible 69 years, having tied the knot on December 5, 1947. Their love story began when he went to visit "gorgeous redhead" that his cousin had suggested. However, when he knocked on the door, Joan answered instead.
It was love at first sight for Lee, who declared his love for her right then and there. The twist in their love story was that she was already married to someone else at the time, but she wasn't all that happy in her first marriage. Stan proposed to his wife just two weeks after dating.
Net Worth At The Time Of Death
Stan Lee's financial situation was quite surprising. He had a net worth of $50 million at the time of his passing. It is a lot of money, but not as much as you might think, considering his contributions to the world of comics.
One surprising fact is that when Disney bought Marvel, Lee didn't receive a big chunk of that wealth, even though he had worked closely with the publisher for years. He also didn't get royalties for the characters he co-created.
Lee's home in LA was quite impressive. He lived in a mansion valued at $4.4 million. This mansion had four spacious bedrooms, seven bathrooms, and a modern kitchen. But that's not all; the house also featured an in-house movie theater. Outside, the mansion had a pool and a spa.
Did Stan Lee Have Any Kids?
Lee was a father. He had two daughters with his wife Joan. Their first daughter, Joan Celia Lee, was born in April 1950. Sadly, their second child, another daughter named Jan Lee, faced a tragic fate. She passed away just three days after she was born in 1953.
It's sad to hear that Lee and his daughter, Joan, had a challenging relationship. They seemed to have rocky connection, and it's never easy when family relationships are strained. Her financial decisions and the pressure it put on her father in his later years must have been difficult for both of them.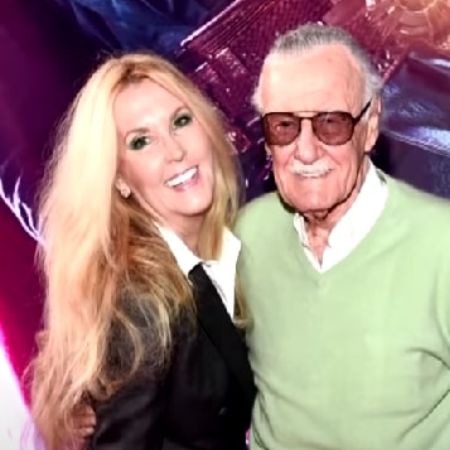 It's truly heartbreaking to learn about the allegations and tensions within Lee's family, especially between him and his daughter, Joan Celia Lee. When they gave her a leased Jaguar as birthday gift instead of purchasing it outright, it seems to have sparked a heated dispute.
The secretly recorded tapes by Lee's former manager, as mentioned in an article from Daily Mail, which were made without his knowledge, reveal the depth of the strain in their relationship. In those recordings, he can be heard using harsh words, like calling her "an ungrateful b****."
What Caused The Comic Book Genius' Death?
Lee's passing on November 12, 2018, marked the end of an era. At the age of 95, he left behind a lasting legacy in the world of comics and storytelling. His death occurred at Cedars-Sinai Medical Center in Los Angeles, where he had been rushed for a medical emergency.
The cause of Lee's passing was cardiac arrest, which was brought on by respiratory and congestive heart failure, as mentioned in USA Today's article. It was a sad moment for fans around the world, as they mourned the loss of a creative genius who had brought so much joy and inspiration to people.
Lee's Start Into His Comic Book Career
Lee's early life was marked by his remarkable journey into the world of comics. Shortly after graduating from DeWitt Clinton High School, he began his career in the comic book industry when he was hired as an editorial assistant for Timely Comics.
Lee's passion and hard work paid off, and in 1942, just a few years after joining Timely Comics, he was promoted to the position of editor. In the 1940s and '50s, he was heard at work in the comic book industry, facing financial challenges along with his team at what was later named Atlas Comics.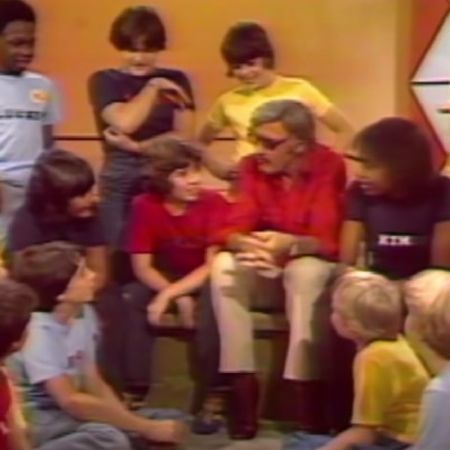 During this period, Dormammu creator Lee's creativity shone as he created several comic book series, including The Witness, The Destroyer, Jack Frost, Whizzer, and Black Marvel. However, it was in 1961 that he and artist Jack Kirby truly changed the comic book landscape.
Together, Lee and Kirby introduced the world to The Fantastic Four. This groundbreaking series not only captured the imaginations of readers but also propelled him and his company, now known as Marvel, to the forefront of the comics world.
A year after creating The Fantastic Four, Lee and artist Steve Ditko introduced the world to Spider-Man, one of his most iconic characters. Then, in 1963, he and Jack Kirby brought The X-Men to life, expanding the Marvel Universe. In 1972, he assumed the role of publisher and editorial director for Marvel, showcasing his leadership in the comic book industry.
The Legal Battle With Marvel
Spider-Man (played by Tom Holland) creator Stan Lee, despite his incredible contributions to Marvel and the world of comics, found himself in a legal battle with the very company he helped shape. He sued Marvel, alleging that they hadn't fulfilled the terms of his employment contract.
One significant point of contention was Marvel's failure to honor a stipulation promising Lee 10 percent of the profits generated from Marvel Enterprise's film and television productions. He took the matter to court, and in a victory for the comic book legend, he won the case.
It wasn't just a win for Lee; it was also significant moment in the comic book industry. Marvel eventually announced a financial settlement on April 28, 2005, which marked the resolution of this legal dispute. Despite the courtroom drama, his impact on the world of comics remained undeniable.
Lee's Family Background
Stan Lee's family background gives us glimpse into his early life and challenges. His mother is Celia Lieber and his father, Jack Lieber, worked as dress cutter, but life became tough for the family after the Great Depression, as job opportunities were scarce. They had to endure financial difficulties and lived in one-bedroom apartment.
Lee also had younger sibling, Larry Lieber, who would later follow in his footsteps and make his mark in the world of comics. Larry, born on October 26, 1931, is a talented American comic book artist and writer who has made significant contributions to the world of comics.
Larry is best known for his role as the co-creator of some iconic Marvel Comics superheroes. Alongside his brother, he played key part in bringing characters like Iron Man, Thor, and Ant-Man to life. These superheroes have become household names and have left an indelible mark on popular culture.
Check Out Marvel Bang for more
Updated On Tue Sep 05 2023 Published OnTue Sep 05 2023 By Vinay