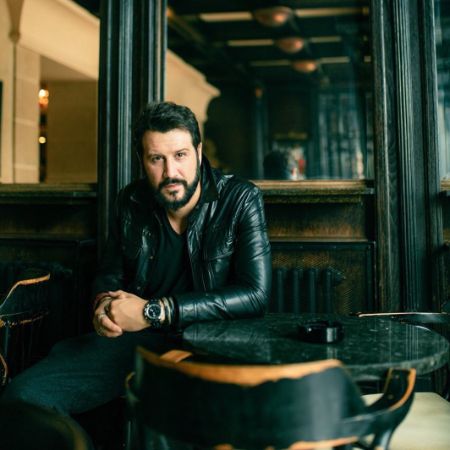 Facts of Stefan Kapičić
| | |
| --- | --- |
| Birth Date | December 1,1978 |
| Full Name | Stefan Kapičić |
| Other Name | Kaponja |
| Occupation | Actor |
| Nationality | German |
| Ethnicity | Caucasian |
| Birth City | Cologne, North Rhine-Westphalia |
| Birth Country | Germany |
| Father Name | Dragan Kapičić |
| Father Occupation | Basketball Player |
| Mother Name | Slobodanka Žugic |
| Mother Occupation | Actress |
| Gender Identity | Male |
| Sexual Orientation | Straight |
| Horoscope | Sagittarius |
| Marital Status | Married |
| Spouse | Ivana Horbat |
| No Of Children | 2 |
| Height | 193 cm |
| Networth | 5000000 |
| Sibilings | Magik Kapičić |
| Education | Studied acting at the Faculty of Dramatic Arts in the University of Belgrade |
| Hobbies | Reading Comics |
| Filmography | Deadpool 2, Better Call Saul |
| Facebook Link | |
| Twitter Link | |
| Insta Link | |
Stefan Kapičić is a talented actor renowned for his role as Colossus in the popular movies "Deadpool 1" and "Deadpool 2." However, his acting prowess extends far beyond the Marvel universe. He gained significant recognition for his portrayal of the character Casper in the widely acclaimed series "Better Call Saul."
Born on December 1, 1978, in Cologne, North Rhine-Westphalia, Germany, Kapičić possesses a commanding presence with a height of 6 feet 4 inches (193 cm). His on-screen performances have earned him a dedicated fan base, solidifying his position in the entertainment industry.
Married To Ivana Horvat
Stefan Kapičić's personal life is filled with happiness and love. In 2017, he tied the knot with Ivana Horvat, a Croatian actress, and they have been inseparable ever since. He adores his wife so much that he loves sharing pictures of her on his Instagram, showing the world their strong bond.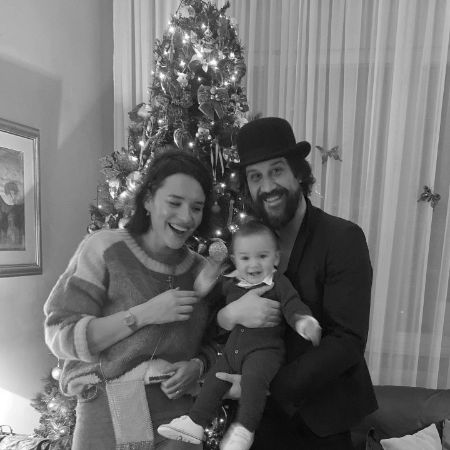 Kapičić and Horvat are also blessed with a beautiful son named Ivan Kapičić, who brings immense joy to their lives. And there's more happiness on the way as, at the time of this writing, his wife is pregnant with their second child. The anticipation of welcoming a new addition to their family fills them with excitement and gratitude.
Net Worth Of Colossus
Stefan Kapičić has established himself as a successful actor with an estimated net worth of $5 million. While his exact income remains undisclosed, it is evident that his primary source of wealth comes from his acting career.
Kapičić's talent and versatility have landed him some significant roles in the entertainment industry. One of his most prominent roles was portraying the mighty Colossus in the popular "Deadpool" movies. Additionally, he showcased his acting prowess in the acclaimed series "Better Call Saul."
Not limited to the screen, Kapičić also lent his voice to the widely recognized video game franchise "Call of Duty," contributing to the success of several games within the series. With his talent and dedication, he continues to make a mark in the entertainment world.
Kapičić's Work In Marvel
Kapičić's work in the Marvel universe has been impressive and memorable. He portrayed the character Piotr Rasputin, also known as Colossus, in the hit movies "Deadpool 1" and "Deadpool 2." In these films, Stefan lent his voice to bring Colossus to life.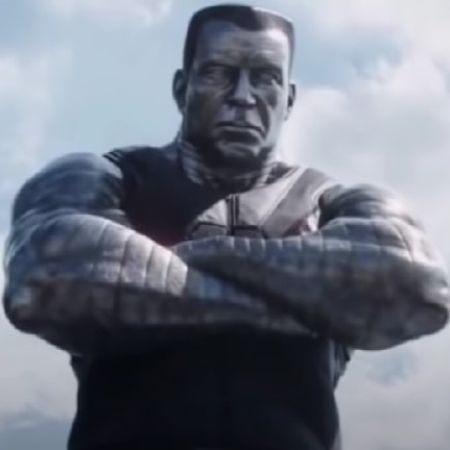 Colossus is an Artificial Inhuman with an incredible superhuman ability to transform the tissue of his entire body into a strong, steel-like substance. The origin story of Piotr Rasputin is intriguing as he was one of the Russian test subjects of the High Evolutionary since he was an infant.
Through various DNA augmentation procedures, Rasputin eventually transformed into a mutant with extraordinary powers. Initially, he failed to show any superhuman abilities and was sent back to Russia. However, later on, he discovered his remarkable ability to turn his skin into organic metal, making him a force to be reckoned with in the Marvel universe.
Audition Process For Colossus
The audition process for the role of Colossus in the "Deadpool" movie was an exciting and mysterious journey for Stefan Kapičić. He recalls that it all began as a top-secret project, with very little information provided to the actors. He didn't even know what he was auditioning for initially.
As the casting progressed, some hints were dropped, and Kapičić realized that it was for a significant Marvel character. During his third round of auditions, he put in an incredible amount of effort, doing an astounding 120 takes to perfect his portrayal of Colossus.
In the final stage, Kapičić had the opportunity to work directly with director Tim Miller at Fox Studios. The session was scheduled for four hours, but the passion and creativity of both Stefan and Tim led them to continue for an additional eight hours. This intense and dedicated audition process ultimately paid off, as he secured the role.
Stefan Kapičić Will Be In Deadpool 3
Fans of Colossus will be delighted to know that Stefan Kapičić is officially confirmed to reprise his role in the upcoming "Deadpool 3," as mentioned in an article from Deadline. He has become a beloved character among the fans, and his presence in the new film is highly anticipated.
Despite his imposing size and strength, Colossus is a character known for his strong moral compass. Throughout the previous films, he has tried to steer Deadpool, played by Ryan Reynolds, towards a path of heroism and away from violence.
Colossus continuously encourages Deadpool to join the X-Men and use his powers for good, advocating for a change in his mercenary ways. With the possibility of Wolverine, another iconic character from X-Men, appearing in "Deadpool 3," fans are excited about the potential for epic and dynamic interactions between these beloved Marvel characters.
Not A Fan Of Rival's DC Movies
At the London Comic Con in 2017, Kapičić was asked about his feelings toward Marvel's rival, DC Movies. While he admitted to being a big fan of DC as a whole, he expressed that he was not particularly fond of the DC movies themselves.
Instead, Kapičić praised Marvel for their approach to bringing lesser-known characters to the big screen and turning them into successful movies. Marvel's ability to take characters that might not be as popular in the comic book world and make them into blockbuster films has impressed him.
It highlights the studio's willingness to take creative risks and explore a diverse range of characters, which has ultimately resonated with audiences worldwide. Kapičić comments show his appreciation for Marvel's unique storytelling and their ability to make lesser-known characters shine on the silver screen.
Not The First One To Play Colossus
Before Kapičić took on the role of Colossus in the "Deadpool" movies, another actor portrayed the character on the big screen. Daniel Cudmore was the first to bring Colossus to life in the "X-Men" film series.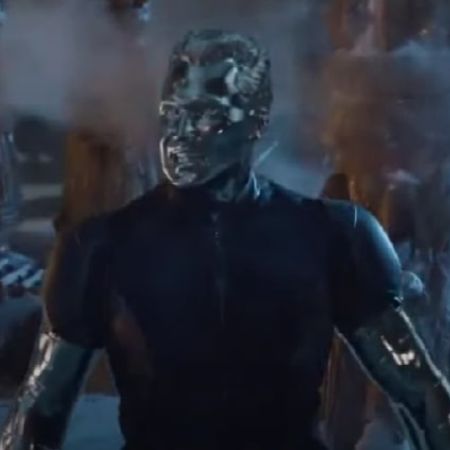 Cudmore appeared as the giant metal man in several movies, starting with his first big-screen appearance in "X2: X-Men United," followed by "X-Men: The Last Stand," and then "X-Men: Days of Future Past."
Cudmore's portrayal of Colossus left a lasting impression on fans, and his portrayal of the mutant with the ability to turn his skin into organic metal was appreciated by many. When the Deadpool movies came along, Kapičić alongside other actors took over the role and his rendition of Colossus in those films also garnered significant praise.
Calls Himself The Comic Book Geek
Kapičić proudly identifies himself as a comic book geek, and his love for these colorful narratives is evident in his words. He confesses that he can't imagine life without comic books, and they hold a special place in his heart.
Among all the fascinating characters in the comic book world, Deadpool stands out as one of his all-time favorites. Kapičić is captivated by the way Deadpool handles various situations with his unique style and humor. The Merc with a Mouth's witty and sarcastic remarks, coupled with his unapologetic attitude, make him the perfect antihero in his eyes.
What truly excites Kapičić is how Deadpool breaks the conventional comic book rules by breaking the fourth wall, acknowledging the reader, and being explicit about everything. This level of creative freedom and unpredictability makes him a breath of fresh air in the comic book landscape.
Was One Of The Five Actors To Play Colossus
In the "Deadpool" movies, the character Colossus was brought to life through a unique and collaborative effort, with Kapičić being one of the five actors involved in the process as mentioned in an article from Wired. When you hear Colossus speak, it is the voice you're hearing in the movie.
However, the physical portrayal of the character was a combination of different actors and techniques. First, there was an actor in a studio who provided the body movements for Colossus. Then, on location, a taller actor was used to give the superhero his imposing stature.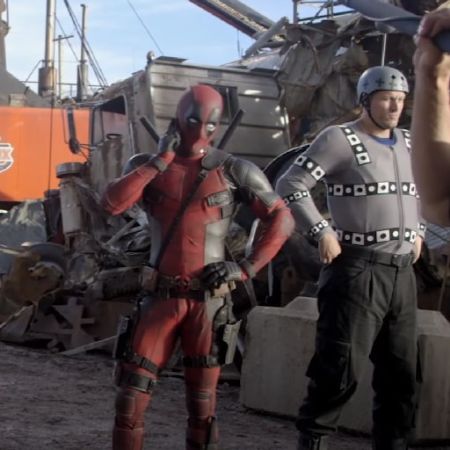 Another actor served as the face model to capture the character's facial expressions accurately. Additionally, a separate dialogue performer was responsible for acting out Colossus' lines during filming. Finally, a facial performance actor was utilized to bring life to the character's facial expressions through motion capture technology.
The stunts of Colossus were skillfully executed by the talented Andre Tricoteux, adding to the complexity and authenticity of the character on screen. This remarkable collaboration and meticulous attention to detail contributed to the creation of the iconic character in "Deadpool."
Check Out Marvel Bang for more bios
Updated On Thu Aug 10 2023 Published OnThu Aug 10 2023 By Vinay