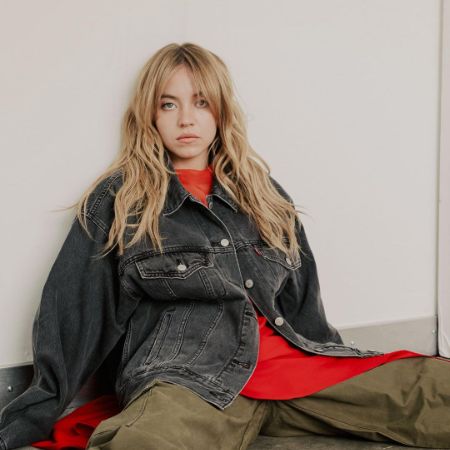 Facts of Sydney Sweeney
| | |
| --- | --- |
| Birth Date | September 12,1997 |
| Full Name | Sydney Bernice Sweeney |
| Occupation | Actress |
| Nationality | American |
| Ethnicity | Caucasian |
| Birth City | Spokane, Washington |
| Birth Country | USA |
| Father Name | Scott Sweeney |
| Father Occupation | Pharmaceutical Rep |
| Mother Name | Lisa Mudd Sweeney |
| Mother Occupation | Lawyer |
| Gender Identity | Female |
| Sexual Orientation | Straight |
| Horoscope | Virgo |
| Marital Status | Relation |
| Height | 161 cm |
| Weight | 54 kg |
| Networth | 7000000 |
| Sibilings | Trent Sweeney |
| Workout Routine | Running, Martial Arts, Yoga |
| Education | Studying at UCLA |
| Hobbies | Soccer, Decorating |
| Awards | 2018 Winner Gold Derby TV Award |
| Filmography | Euphoria, The Handmaid's Tale, Everything Sucks! |
| Insta Link | |
Sydney Sweeney, a talented American actress, is set to make her debut in the Marvel Cinematic Universe in the upcoming film "Madame Web." She will be portraying the character Julia Carpenter. Many fans recognize her from her notable role as Cassie Howard in the popular TV series "Euphoria."
Born on September 12, 1997, in Spokane, Washington, USA, Sweeney has captured audiences with her exceptional acting skills. Standing at a height of 5 feet 3½ inches (1.61 meters), she has a slender frame, weighing approximately 54 kilograms or 119 pounds.
Relationship Status
Sydney Sweeney is currently in a relationship with Jonathan Davino, and they are engaged to be married. Their relationship first became public in late 2018 when they were seen together attending various events like Emmy Parties and a Kate Spade dinner party.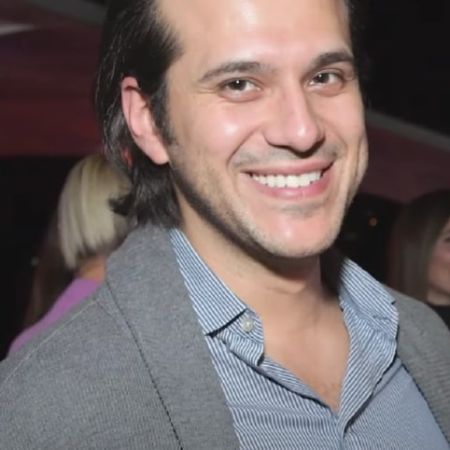 It's interesting to note that Sweeney prefers not to date actors, musicians, or anyone in the entertainment industry, as she feels it allows her to maintain a sense of normalcy. Jonathan, on the other hand, is a restaurateur based in Chicago.
The engagement was confirmed when Sweeney was spotted wearing a beautiful diamond ring on her left ring finger on February 28, 2022. Their love and commitment continue to flourish, and fans eagerly await their wedding celebration.
Net Worth Status
Sydney Sweeney has achieved significant success in her acting career, which has contributed to her estimated net worth of $7 million. Her primary source of income comes from her acting endeavors, and one of her most popular works to date is the TV series "Euphoria."
With her earnings, Sydney has made wise investments in assets. In 2021, she purchased a beautiful home in the upscale neighborhood of Westwood for $305,000, showcasing her taste for a luxurious lifestyle. Additionally, she possesses a classic car—a candy apple red 1969 Ford Bronco as mentioned in an article from Vanity Fair.
About Sweeney's Parents And Siblings
Sydney Sweeney's family plays an important role in her life. Her mother, Lisa Mudd Sweeney, is a lawyer who brings her expertise to the legal field. Meanwhile, her father, Scott Sweeney, contributes to the medical field, using his skills and knowledge to help others.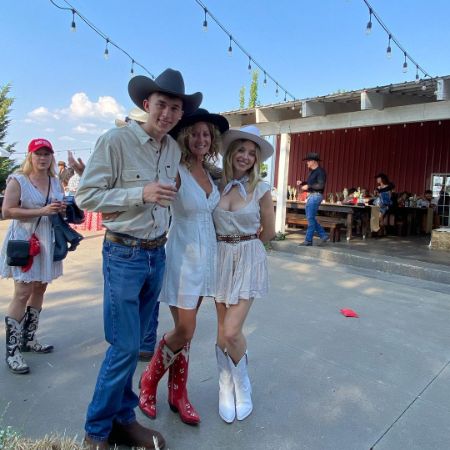 Sweeney's parents' respective careers showcase their dedication and passion for their chosen professions. In addition to her parents, she has a younger brother named Trent Sweeney. Like his sister, Trent has also pursued a career in acting, showcasing their shared love for the performing arts.
Sweeney Is About To Play The Spider-Woman
Exciting news awaits Sweeney as she prepares to step into the Marvel world. Her upcoming role in the Spider-Man Universe is generating much anticipation among fans. In the movie "Madame Web," Sydney will be portraying the character Julia Carpenter, also known as Spider-Woman.
This highly anticipated film is currently in development and is set to be the sixth installment in Sony's Spider-Man Universe. It's noteworthy that Sweeney will be the second Spider-Woman to grace the screen, sharing the spotlight with Dakota Johnson, who will be playing Cassandra Webb, also known as Madame Web.
Sweeney's MAGA Controversy
Sweeney found herself at the center of controversy after she threw a birthday party for her mother and shared pictures on her Instagram. The images showed a male guest wearing a Blue Lives Matter shirt, while others sported MAGA parody hats that read 'Make Sixty Great Again,' as mentioned in an article from Daily Mail.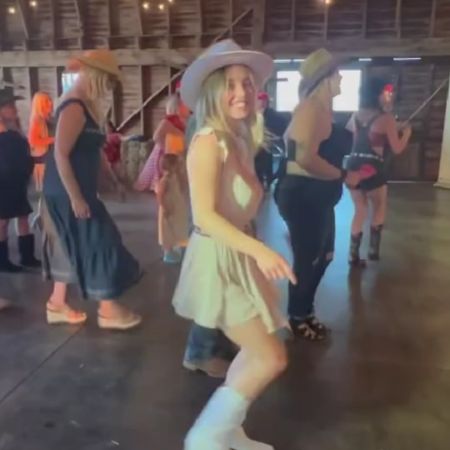 Unfortunately, this led to accusations that Sweeney and her family were aligned with right-wing ideologies. People called out her family for their perceived political statements, and Sydney felt compelled to defend herself.
In response to the backlash, Sweeney expressed her surprise, stating, "You guys, this is wild. An innocent celebration for my mom's milestone 60th birthday has turned into an absurd political statement, which was not the intention." She urged people to stop making assumptions and emphasized her love and respect for everyone involved.
Grew Up on Marvel Movies
Sweeney's passion for Marvel movies runs deep, as she grew up immersed in the world of superheroes. While discussing her role in "Madame Web," she couldn't contain her excitement and expressed, "Oh my goodness. I grew up watching Marvel movies, and superheroes are just the coolest thing ever."
As a child, Sweeney dreamt of being part of something extraordinary, something larger than life itself. Now, with her role in "Madame Web," she feels like she's finally getting the opportunity to be a part of that magical world she admired as a fan. Being able to contribute to the Marvel universe fulfills a childhood dream for her.
Sweeney Knows Mixed Martial Arts
Sweeney's talents extend beyond acting, as she also possesses skills in mixed martial arts. She delved into the sport at the age of 14, eager to challenge herself physically and mentally. At 18 years old, she had her first taste of competition and participated in a grappling competition.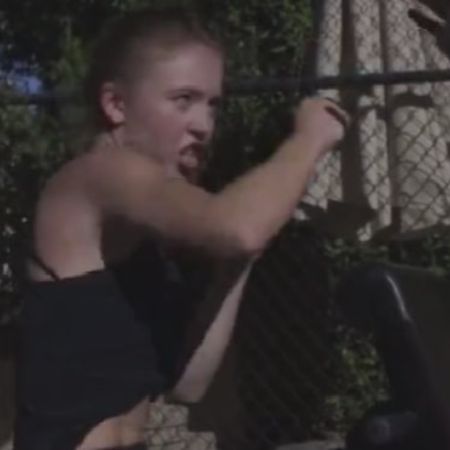 Notably, Sweeney faced off against male competitors in a weight category higher than her own. Despite the initial assumptions that her opponents may have held back, she proved herself by securing the first-place position.
The intense battles left no doubt that everyone involved gave their all, resulting in a satisfying victory. Sweeney's dedication to mixed martial arts showcases her determination and willingness to push her limits, both in her acting career and physical pursuits.
Sweeney's Initial Acting Days Struggles
During her early days in acting, Sydney Sweeney had a strong desire to pursue her dream. At the age of 12, she convinced her parents that she should become an actor.
Sweeney had a well-thought-out plan that spanned five years, and her family supported her by frequently traveling between Spokane, Washington, and Los Angeles, California. Eventually, they decided to settle in Los Angeles to save money on the constant flights.
Unfortunately, financial difficulties arose, causing Sweeney's family to lose their house in Washington and contributing to her parent's divorce. Despite her determination, she faced discouragement from a casting director who told her that she would never have the opportunity to be on a TV show due to not having the "right look."
Fast forward to today, Sweeney has become one of the most successful actresses in the industry. Her luck took a positive turn when she landed a breakout role in the crime miniseries "Sharp Objects" and also showcased her talent in the dramedy "Everything Sucks!" Soon after these successes, another remarkable opportunity came her way - the hit show "Euphoria."
Sweeney's Other Acting Works
Sweeney has been steadily building her acting career since 2009, showcasing her talent and versatility in a variety of roles. Her debut performance came in 2009 in the film "ZMD: Zombies of Mass Destruction," where she portrayed the character Lisa.
Over the years, Sweeney has become well-known for her roles in popular movies and TV shows. In the critically acclaimed series "Euphoria," which starred Zendaya, she captivates audiences with her portrayal of Cassie Howard.
Additionally, Sweeney impresses as Olivia Mossbacher in "The White Lotus" and as Eden Spencer in "The Handmaid's Tale," showcasing her ability to bring complex characters to life. She also had a brief appearance in "Grey's Anatomy" as Erin Weaver in 2014.
Sweeney's talent has even caught the attention of renowned director Quentin Tarantino, leading her to secure a role in his film "Once Upon a Time in Hollywood." With each new project, she continues to prove herself as a versatile and talented actress in the entertainment industry.
Check Out Marvel Bang for more bios
Updated On Sat Jul 22 2023 Published OnSat Jul 22 2023 By Vinay