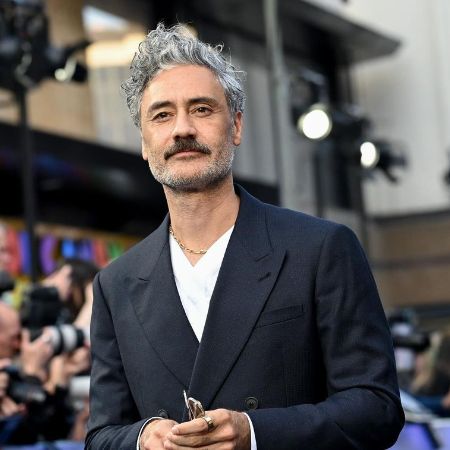 Facts of Taika Waititi
| | |
| --- | --- |
| Birth Date | August 16,1975 |
| Full Name | Taika David Waititi |
| Occupation | Director |
| Nationality | New Zealanders |
| Ethnicity | Māori |
| Birth City | Wellington |
| Birth Country | New Zealand |
| Father Name | Taika Waititi |
| Father Occupation | Artist, Farmer |
| Mother Name | Robin (Cohen) |
| Mother Occupation | Teacher |
| Gender Identity | Male |
| Sexual Orientation | Straight |
| Horoscope | Leo |
| Marital Status | Married |
| Spouse | Rita Ora |
| No Of Children | 2 |
| Height | 184 cm |
| Weight | 68 kg |
| Networth | 13000000 |
| Sibilings | Mateheke "Tweedie" Waititi i |
| Education | Degree in Fine Arts from the Victoria University of Wellington |
| Hobbies | sport, reading, art |
| Awards | Best Adapted Screenplay 2020 Oscar |
| Filmography | Jojo Rabbit, Thor: Ragnarok, What We Do in the Shadows |
| Facebook Link | |
| Twitter Link | |
| Insta Link | |
Taika Waititi, a talented filmmaker, comedian, and actor from New Zealand, was the director behind two fantastic Marvel movies, "Thor: Ragnarok" and "Thor: Love and Thunder." In these films, he brought his unique style and humor to the Marvel Universe.
Waititi, who is married to the talented Rita Ora, is not just known for his Marvel movies. He has also made some really popular films outside of the superhero genre. One of his standout works is "What We Do in the Shadows." Other remarkable films he directed are "Jojo Rabbit," and "Boy."
Married To Rita Ora
Taika Waititi, the talented filmmaker, found love with the popular singer Rita Ora. They decided to take the big step and got married on August 4, 2022, in a cozy ceremony held in Los Angeles. The wedding was an intimate affair, attended by a close-knit group of their friends and loved ones.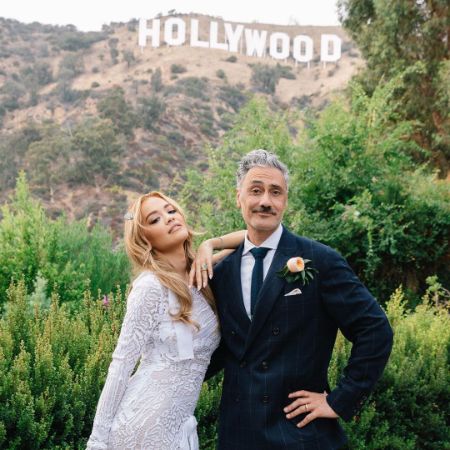 Ora took a bold step in their love story by being the one to propose to Waititi. Their journey together began at a casual barbecue back in 2018 when he hosted the gathering at his Los Angeles home.
Waititi and Ora must have hit it off in some way, but it wasn't until 2021 that their romantic spark ignited. That year, they were both working on different projects in Australia, and that's when their relationship took a more serious turn.
Net Worth Of The Filmmaker
Taika Waititi, with a net worth of $13 million, has primarily earned his income through the world of filmmaking. His career reached new heights with the success of movies like "Thor: Ragnarok" and his biggest commercial hit to date, "Thor: Love and Thunder." This superhero sequel raked in an impressive $343.2 million in ticket sales.
In addition to his filmmaking career, Waititi has expanded his horizons as the Chief Creative Officer of an American coffee brand called "Taika." Moreover, he finds another source of income through photo shoots, whether it's collaborating with photographers or participating in advertising campaigns.
Previously Married To Chelsea Winstanley
Waititi was previously married to Chelsea Winstanley. They tied the knot in a beautiful ceremony in New York City back in 2012, sharing a part of their lives. However, they decided to part ways in 2018.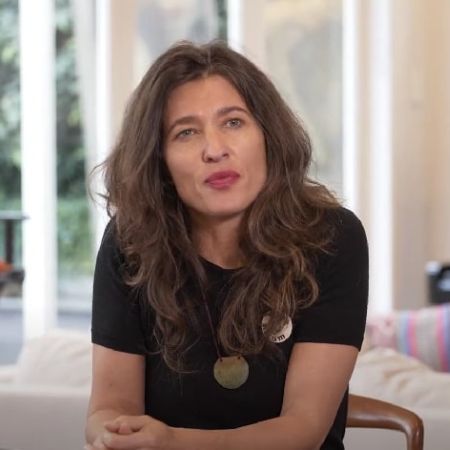 Interestingly, Chelsea and Taika's paths first crossed when she interviewed him for a documentary about Māori artists. Sometimes, life's twists and turns bring people together in unexpected ways, even if the romantic journey doesn't last forever.
The details surrounding Waititi and Winstanley's divorce remain somewhat of a mystery to the public. Although the exact reason has not been officially disclosed, there have been speculations and theories circulating. Some have suggested that the filmmaker may have been involved with his former assistant, Polly Stoker, while she was expecting their second child.
Why Have Few Marvel Fans Turned On Waititi?
Waititi made a big impact in the Marvel Cinematic Universe with his film "Thor: Ragnarok." It earned him a legion of fans who loved his unique style and humor. However, it's not uncommon for creative choices in the world of entertainment to divide opinions, and this was no different with "Thor: Love and Thunder."
Waititi himself was taken by surprise when he learned that "Thor will return" to his movie, despite being the director. It certainly stirred up some frustration among fans. It led people to wonder just how much he might not have known about his film, especially regarding such a crucial detail.
Taika's comedic style has certainly struck a chord with some Marvel fans, but not everyone feels the same way. Some fans appreciated the humor in "Thor: Ragnarok" but felt that "Love and Thunder" took it a step too far. They've voiced concerns about a lack of the expected seriousness in moments that could have been more dramatic and tense.
Waititi also stirred up a bit of controversy when he appeared to highlight and poke fun at a VFX error in "Love and Thunder," as reported in the Independent. The scene in question involves his character Korg. Some fans expressed their disappointment, wondering why he would seemingly criticize his own VFX team, especially considering Marvel's track record with the VFX artist in the past.
Waititi's Major Marvel Directing Works
Waititi has made quite a mark in the Marvel Cinematic Universe with his directorial skills. He first wowed audiences with Chris Hemsworth starrer "Thor: Ragnarok," where he brought his signature humor and unique style to the superhero genre.
Waititi's work was so well-received that he was invited back to co-write and direct "Thor: Love and Thunder," the next installment in the Thor saga. Although his second Marvel film ended up getting mixed reactions from Marvel fans, his contributions to the Marvel universe have added a fresh and entertaining dimension to these movies.
Also Directed A Few Marvel Short Films
In addition to his work on full-length Marvel films, Waititi has also showcased his talent in directing Marvel short films. He's known for creating the hilarious and memorable Marvel One-Shot series, featuring "Team Thor: Part 1" and "Team Thor: Part 2."
These shorts gave fans a delightful peek into Thor's life on Earth during the events of "Captain America: Civil War" and "Thor: Ragnarok," showing us what the God of Thunder was up to when he wasn't battling villains. Waititi's signature humor and unique storytelling style shone through in these short films, earning him even more appreciation from fans.
Additionally, Waititi directed "Team Darryl," another short that humorously explored the everyday life of Thor's flatmate Darryl. These short films added a fun and quirky dimension to the Marvel cinematic experience, showcasing his talent for crafting entertaining stories, no matter the length.
Has Two Kids With His Former Partner
Taika has a special role as a father with his two daughters. As mentioned in Popsugar, his daughters are Matewa Kiritapu Waititi (born on August 11, 2015, in New Zealand) and Te Kainga O'Te Hinekahu Waititi (born on May 20, 2012, in Los Angeles), from his previous relationship with Winstanley.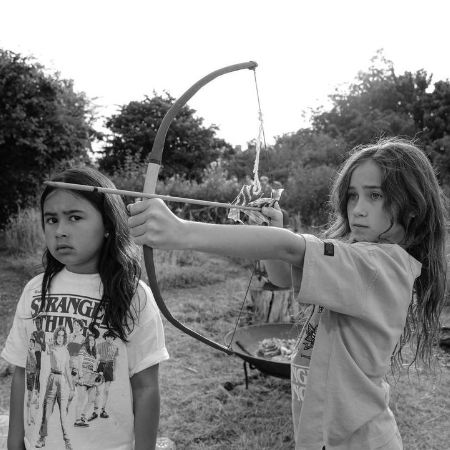 It's heartwarming to see that Waititi's daughters, Matewa and Te, are following in their father's footsteps, even at a young age. Both of them had a chance to be a part of the Marvel Universe in "Thor: Love and Thunder," where they played the roles of Asgardian kids.
Has Acted Few Marvel Characters
Taika Waititi is not just a talented director and actor; he's also played multiple Marvel characters through motion capture technology. In "Thor: Ragnarok," he embodied the fiery demon Surtur, the Hulk in his gladiator battle scenes, and even one of the heads of the eccentric character Hajo.
In "Thor: Love and Thunder," Taika continued to contribute through motion capture, this time taking on the role of Ninny, one of the Nonnys. Marvel fans might also recall that his archive audio from "Thor: Ragnarok" was cleverly used in the "Loki" series (played by Tom Hiddleston) episode titled "For All Time. Always.," connecting his presence across multiple Marvel projects.
Played Korg In MCU Films
In addition to his directing work in the Marvel Cinematic Universe, Taika Waititi also stepped in front of the camera as an actor. He took on the role of Korg, a lovable and hilarious character, in several MCU films like "Thor: Ragnarok," "Avengers: Endgame," and "Thor: Love and Thunder."
Waititi's portrayal of Korg added a delightful touch of humor and charm to the superhero adventures. It's not just in live-action that the director brought Korg to life; he even lent his voice to an alternate version of Korg in the animated series "What If...?" specifically in the episode titled "What If... Thor Were an Only Child?"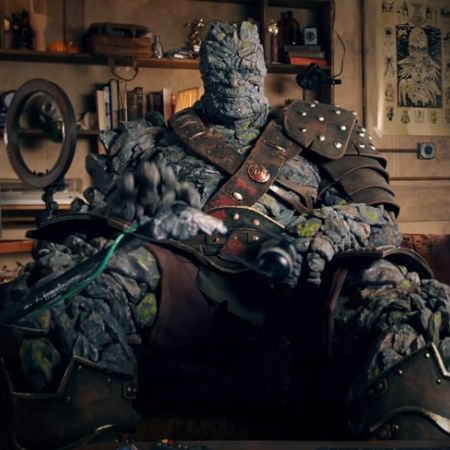 Korg's journey in the Marvel Cinematic Universe is quite the adventure. He's a tough Kronan warrior who finds himself trapped on the strange and dangerous planet of Sakaar. He was compelled to fight in the Grandmaster's Contest of Champions, side by side with his trusty friend, Miek.
However, things took a turn when Korg crossed paths with Thor, the God of Thunder. He played a vital role in helping Thor and Bruce Banner escape the clutches of the Grandmaster, teaming up with the fearless Valkyrie to aid their getaway. He has been Thor's ally since.
Check Out Marvel Bang for more
Updated On Thu Sep 21 2023 Published OnThu Sep 21 2023 By Vinay