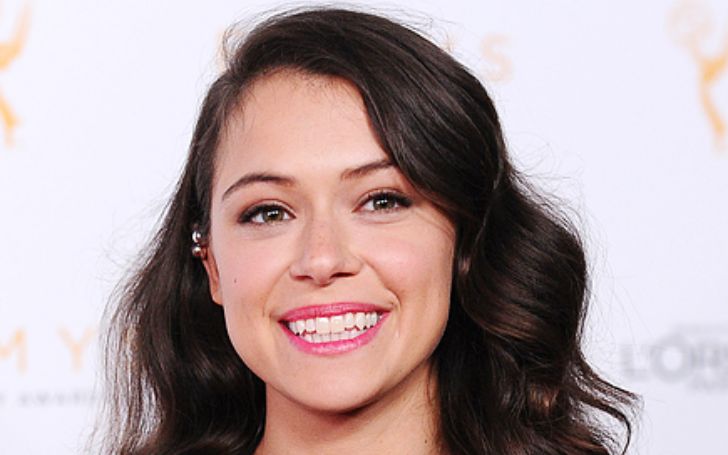 Facts of Tatiana Maslany
| | |
| --- | --- |
| Birth Date | September 22,1985 |
| Full Name | Tatiana Gabriele Maslany |
| Birth Name | Tatiana Maslany |
| Occupation | Actress |
| Nationality | Canadian |
| Birth City | Regina |
| Birth Country | Canada |
| Father Name | Dan Maslany |
| Father Occupation | Woodworker |
| Mother Name | Renate Maslany |
| Mother Occupation | Translator |
| Gender Identity | Female |
| Sexual Orientation | Straight |
| Horoscope | Libra |
| Marital Status | Dating |
| Height | 163 cm |
| Weight | 54 kg |
| Networth | 5000000 |
| Sibilings | Daniel Maslany, Michael Maslany |
| Awards | Primetime Emmy Award, TCA Award, Critics' Choice Award, Canadian Screen Award, Gemini Award, Sundance Film Festival Award, Whistler Film Festival Award, ACTRA Award, Young Hollywood Award, Hampton International Film Festival Award, Gracie Award, Constellation Award |
| Filmography | Ginger Snaps 2: Unleashed, Grown Up Movie Star, The Other Half, 2030 CE, Orphan Black, BoJack Horseman, She-Hulk: Attorney at Law |
| Wiki Link | |
| Insta Link | |
Tatiana Gabriele Maslany, mostly known as Tatiana Maslany is a Canadian actress. She has a huge number of movies under her belt.
It is fair to say that Maslany is an experienced actress. And her performance in every role that she has appeared in speaks for itself.
The Canadian actress was able to earn a name for herself after featuring in the TV series, "Orphan Black". She portrayed multiple characters in the science fiction television series. Her performance in this series earned her numerous awards. The actress bagged Primetime Emmy Award, a TCA Award, two Critics' Choice Awards, and five Canadian Screen Awards.
So let's know more about Tatiana Maslany. What does her career look like? How rich is she? And is she dating anyone at the moment?
Early Life
Tatiana Maslany was born on 22nd September 1985 in Regina, Saskatchewan. She was born to her parents, Renate Maslany who works as a translator and Dan Maslany who works as a Woodworker.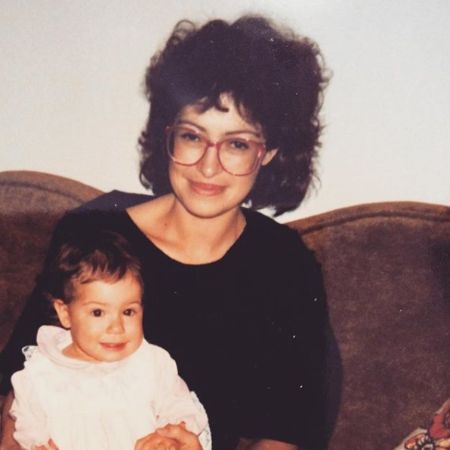 From a very young age, Maslany started dancing. Her talent eventually led her to start community theatre and musicals at the age of nine.
Academic Background
The Canadian actress was always considered a kid with a bright future. During elementary school, she attended French Immersion. Not only that, her mother even taught her German language before she could speak English.
Later, Maslany went on to attend Dr. Martin LeBoldus High School. During her time there, she participated in various school productions and improvisations. She even worked in some paid acting jobs when she was still in high school.
Relationship with Her Parents
The Canadian actress shares a close relationship with her parents. Her parents raised her alongside her brother through various struggles.
Maslany knows about the sacrifices her parents have made to meet their necessities. And because of this, she has developed a strong bond with her parents. She even considers her parents to be role models in her life.
Relationship with Her Brothers
The Canadian actress has two younger brothers, Daniel Maslany and Michael Maslany. While growing up, Maslany spent most of her time with her brothers. She even created plays with her brother which allowed them to bond even more with each other.
Start of Tatiana Maslany's Career
After the completion of high school, Maslany appeared in a number of theatres. She appeared in the various role in a series which got aired back in 1997.
Maslany's hard work finally paid off. When she got an opportunity to appear in a children's television series back in 2002.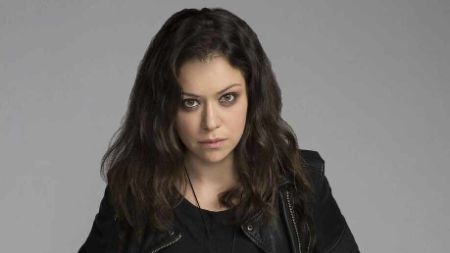 Things were starting to line up for the actress. And eventually, in 2004, she made her big screen debut with the movie, "Ginger Snaps 2: Unleashed".
The Rise of Tatiana Maslany's Career
It took some time but Maslany finally managed to grab the limelight for her performance in the series "Orphan Black". With an outstanding performance in this series, she was able to display the potential that everyone expected from her.
Things haven't changed a bit for the Canadian actress. The outstanding performance that she was able to deliver allowed her to grab projects. The future looks bright for her. No doubt, she will earn more name and fame in the coming years as well.
Tatiana Maslany in Marvel's She-Hulk
Maslany is a versatile actress and this got Marvel's attention as well. In September 2020, she got cast in the lead role for the Disney+ series, "She-Hulk: Attorney at Law".
And in August 2022, we will be able to see Maslany portray the role of Jennifer Walters, aka She-Hulk. After its release, we will be able to see how Maslany will portray the character.
Tatiana Maslany's Role in Orphan Black
Orphan Black is a Canadian science fiction television series that aired from 2013 to 2017. The creators of this series are screenwriter, Graeme Manson and director, John Fawcett.
The plot of the series follows Sarah Manning who is one of several genetically identical human clones. This series became a global success and has managed to create a loyal fanbase.
Tatiana Maslany portrays the role of Sarah Manning in this series. She has delivered an outstanding performance that highlighted her talent. The awards she has achieved for the series tell a lot about her performance.
Awards and Achievements
It is no secret that the Canadian actress has managed to grab several awards throughout her career. And it is fair to say that it won't be stopping anytime soon.
Until now, Maslany has managed to grab 23 Awards in her acting career. Moreover, she is the first Canadian to win an Emmy in a major category.
Tatiana Maslany's Net Worth
As mentioned before, the Canadian actress has a long list of movies and series under her name.
Maslany got involved in the entertainment industry for a long period of time. And this has definitely allowed her to accumulate a good amount of money to her fortune.
As of now, Maslany has a net worth of around $5 Million. The vast majority of her net worth comes from her career as an actress. Even after earning such a huge amount of money, she believes in having a simple lifestyle.
Is Tatiana Maslany Dating Anyone at the Moment? Who is Her Boyfriend?
Yes, the Canadian actress is dating a fellow actor at the moment. He is Brendan Hines. Both of them made their relationship public after appearing together on the red carpet of Take Me Out.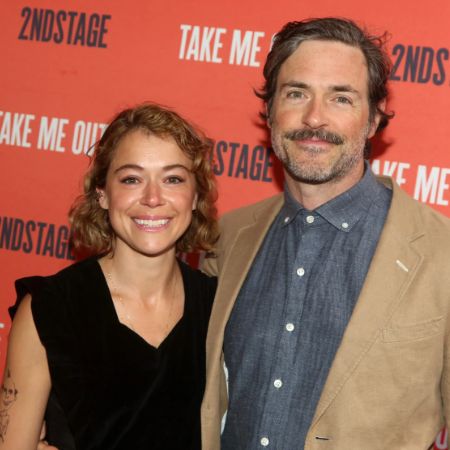 It is still not clear where and when the couple met each other. But as per speculations, it has been around a year since both of them started dating each other.
More about Tatiana Maslany's Boyfriend, Brendan Hines
Brendan Hines is an American actor and singer-songwriter. From a very young age, he got involved in various musical instruments which eventually led him to pursue a career in music.
Not only that, Hines even appeared in several plays during his time at high school. Appearing in theatres allowed him to develop his acting skills.
Gradually, the American actor made a name for himself through his performance in every role that he appeared in.
Tatiana Maslany's Instagram
People often get curious about celebrities' lifestyles and tend to follow their social media. The same goes for Maslany's fans as well.
With outstanding performance, Tatiana Maslany has earned herself a huge amount of followers. She does have an Instagram account. But ever since making her relationship public, she has made her Instagram account private.
But that doesn't mean you can't follow her. You can still follow her, but it is up to her to decide whether she wants to accept your request or not. You can find her on Instagram by clicking the link here.
Tatiana Maslany's Physical Appearance
Looking at Tatiana Maslany's pictures, it is quite easy to tell that she has an athletic body type. Her Hazel eye color and Dark Brown hair color suit her face structure quite well.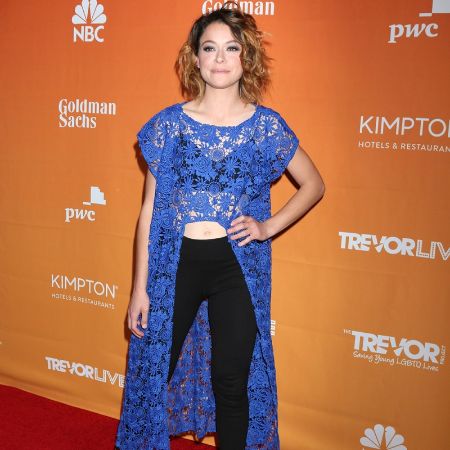 Talking about her height and weight, Maslany stands tall at a height of 5 ft. 4 in. (163 cm) whereas she weighs around 54 kg (119 lbs). Likewise, her body measurements are 34-24-33 inches.
Updated On Wed Aug 10 2022 Published OnSun Jul 24 2022 By James Smith