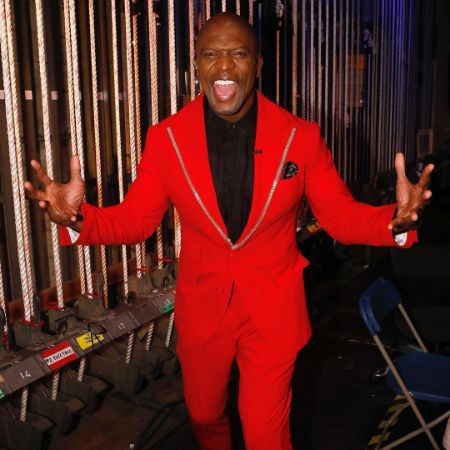 Facts of Terry Crews
| | |
| --- | --- |
| Birth Date | July 30,1968 |
| Full Name | Terry Crews |
| Birth Name | Terrence Alan Crews |
| Occupation | Actor, TV Host |
| Nationality | American |
| Ethnicity | Afro American |
| Birth City | Flint, Michigan |
| Birth Country | USA |
| Father Name | Terry Crews, Sr. |
| Mother Name | Patricia Crews |
| Gender Identity | Male |
| Sexual Orientation | Straight |
| Horoscope | Leo |
| Marital Status | Married |
| Spouse | Rebecca Crews |
| No Of Children | 5 |
| Height | 188 cm |
| Weight | 111 kg |
| Networth | 25000000 |
| Sibilings | Marcell Crews and Michelle Crews |
| Education | Attended Western Michigan University |
| Hobbies | Playing the Flute, Painting |
| Awards | 2021 Winner Star on the Walk of Fame |
| Filmography | Brooklyn Nine-Nine, The Expendables, Deadpool |
| Facebook Link | |
| Insta Link | |
Terry Crews, the talented American actor and television host, has showcased his versatile acting skills in various popular movies and TV shows. In the Marvel universe, he portrayed the characters of Bedlam in "Deadpool 2" and Centurion Tal Marik in "Guardians of the Galaxy: Cosmic Rewind," a theme park ride.
However, his fame extends beyond Marvel productions, as Crews is widely recognized for his role as Terry Jeffords in the TV series, "Brooklyn Nine-Nine." Born on July 30, 1968, in Flint, Michigan, he stands at a height of 6 feet 2 inches (188 cm) and weighs 245 pounds (111 kg).
Crew Is A Married Man
Terry Crews' wife, Rebecca Crews, has been by his side since their marriage on July 29, 1990. Like any marriage, their journey has had its share of ups and downs. Their love story began during their college years in the 1980s.
But initially, Crews found himself in the friend zone, as he was always kind and caring, which might have made it hard for him to express his true feelings. However, fate had other plans, and they eventually fell deeply in love and decided to take the plunge into marriage together.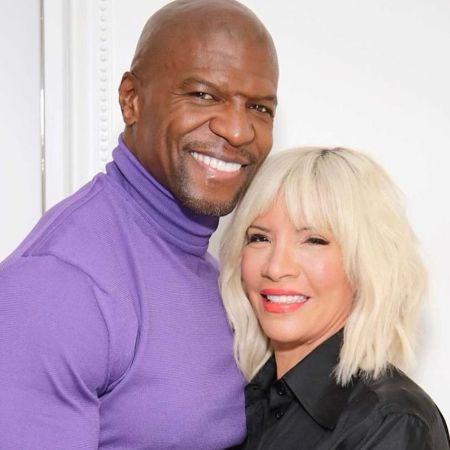 In 2010, their relationship faced a significant test when Terry bravely admitted to Rebecca that he had made some serious mistakes. He had cheated on her and also struggled with a porn addiction. This revelation shook their marriage to its core, leaving her deeply hurt and questioning their future together.
It was a challenging time for both of them, but Terry was determined to make amends and rebuild the trust that had been broken. He promised to seek therapy and undergo rehab to confront his mistakes and work on repairing their relationship. Rebecca stuck with him and it proved to be a good decision.
What Is Crews's Net Worth?
Terry Crews has achieved considerable financial success throughout his career, boasting a net worth of a staggering $25 million. His primary income source comes from his successful acting endeavors, like playing Terry Jeffords in the TV series "Brooklyn Nine-Nine."
But Crews's talents extend beyond acting, as he also thrives as the charismatic host of the hit show "America's Got Talent," further adding to his income and fame. Beyond the entertainment industry, Terry has also made smart investments and business ventures.
In 2022, Crews made headlines for purchasing a breathtaking Spanish-style home in the beautiful city of Pasadena, California, for a whopping $5.6 million. Furthermore, he has ventured into the world of entrepreneurship by co-founding a design company called Amen & Amen. His business acumen and creativity have proven to be valuable assets in this endeavor.
Father Of Four And Stepfather To One
Crews is not only a successful actor and businessman but also a devoted family man. He is the proud father of four children and stepfather to one. His eldest daughter, Naomi Burton, is his stepdaughter, and their bond is as strong as that of a biological father and daughter.
After marrying his wife, Rebecca, in 1990, Crews welcomed his first biological child, daughter Azriel Crews, into the world less than a year later. Their second daughter, Tera Crews, was also born in 1999, as mentioned in an article from Closer Weekly, making their family complete.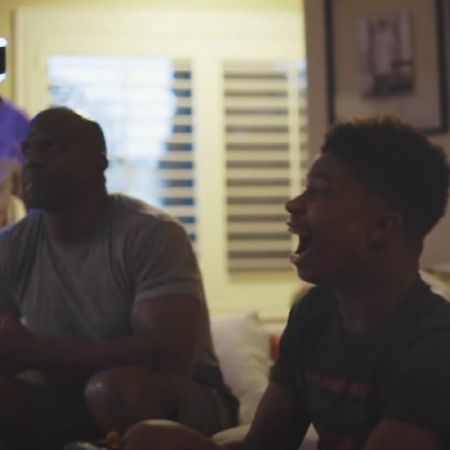 As their family grew, Crews and Rebecca welcomed two more additions: their youngest daughter, Wynfrey Crews, born in 2004, and their son, Isaiah Crews, born in 2005. His love for his children and stepdaughter is evident in the way he cherishes and supports them.
The Crews family's life has been highlighted in the BET reality series, "The Family Crews," which offered viewers a glimpse into their daily lives. The show ran for two seasons, from 2010 to 2011. He has also taken to his YouTube Channel to share moments and stories about his family.
Crews In Guardians Of The Galaxy
Crews' association with Marvel goes beyond his role in "Deadpool." While he is not part of the "Guardians of the Galaxy" movie series, fans can still look forward to seeing him in the upcoming attraction, "Guardians of the Galaxy: Cosmic Rewind."
This exciting addition is not a movie but a thrilling roller coaster located at Disney World, a famous theme park. In this innovative ride, Crews will be portraying the character Centurion Tal Marik, a new and exciting addition to the Guardians of the Galaxy universe.
It's worth noting that this roller coaster is unique and groundbreaking, as it features the first-ever "reverse launch" technology at Disney World, promising an exhilarating and one-of-a-kind experience for visitors. With Crews adding his charisma and talent to the ride, fans can expect an even more enjoyable and memorable adventure at "Guardians of the Galaxy: Cosmic Rewind."
Read about Groot From the Guardians of the Galaxy
Had A Mini Role In Deadpool
Crews, the talented actor, had a brief but memorable appearance in the movie "Deadpool 2." He portrayed the character of Jesse Aaronson, also known as Bedlam, a mutant with the unique ability to create and project bio-electromagnetic fields as mentioned in Marvel Fandom.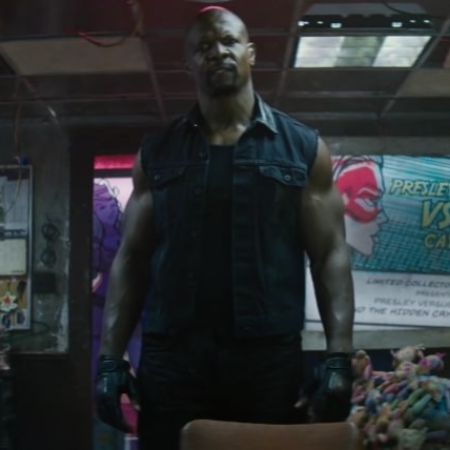 Bedlam was an essential member of the X-Force, a mutant team led by Deadpool. In the film, he responded to an ad posted on Linkedin, and after auditioning, he was selected to be part of the X-Force to rescue a young mutant named Russell Collins from the formidable Cable played by Josh Brolin.
During the mission, the X-Force planned to parachute onto the target to carry out the rescue. However, Bedlam's luck took a turn for the worse when strong winds disrupted his parachute control, causing a disastrous collision with an oncoming bus. Unfortunately, this sudden accident resulted in his demise, leaving fans disappointed that they didn't get to see more of him.
Wanted To Play Luke Cage
Terry Crews once expressed a strong desire to play the iconic character Luke Cage in the TV series adaptation. When the show was first announced and in the early stages of production, he actively campaigned for the role. However, as the casting process progressed, the role eventually went to Mike Colter.
Despite not landing the part, Crews handled the situation gracefully. Before he had expressed his desire to play the character, he had taken himself out of the running for Luke Cage.
It was so because, Crews didn't want any unnecessary competition or rivalry among actors, as he believed it was not fair to pit friends and colleagues against each other for a role. He felt that it was essential to focus on unity and support within the acting community rather than being drawn into any potential conflicts over fictional roles.
Has Voiced A Marvel Animated Character
In addition to his live-action endeavors, Terry Crews has also made his mark in the world of animated shows by lending his voice to a Marvel character. In 2013, he took on the role of voicing Blade, the vampire hunter, in two episodes of the animated series "Ultimate Spider-Man."
Crew's powerful and distinctive voice brought a new dimension to the character, and his portrayal of Blade was well-received by fans and audiences alike. His talent for voice acting added depth and intensity to the iconic vampire hunter.
Other Marvel Characters Crews Wanted To Play
Apart from his desire to play Luke Cage, Crews also expressed interest in portraying other Marvel characters. One character he felt particularly suited for is Thing from "The Fantastic Four." He always believed he could bring the perfect blend of strength and humanity to this iconic character.
However, the opportunity to play Colossus in the "Deadpool" movies didn't come Crew's way. While he didn't get the chance to bring the giant to life, he continued to hold onto the hope that the perfect opportunity to play the Thing or any other Marvel character might come his way in the future.
Check Out Marvel Bang for more bios
Updated On Thu Aug 03 2023 Published OnThu Aug 03 2023 By Vinay