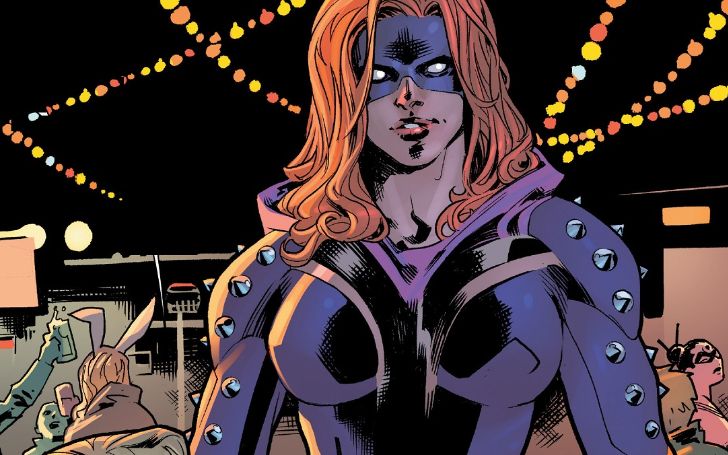 Titania, aka Mary MacPherran, is a fictional character from Marvel Comics. She is normal human being who gained superhuman abilities later in her life. Since her childhood days, she was often overlooked for being the smallest of her siblings.
Over the years, Mary was only able to grow a little. She remained short and skinny. And because of her physical appearance, she even got bullied at school.
The bullying Mary received at such a young age caused her to be bitter over her hard life. Not only that, she even started fantasizing about different things. At first, her fantasies were about winning the lottery. But it gradually changed into gaining superpowers.
Titania in Marvel Comics
Mary didn't have a good early life. She was born prematurely to a poor family in a suburb of Denver, Colorado. Not only that, she even got bullied at school because of her height and weight.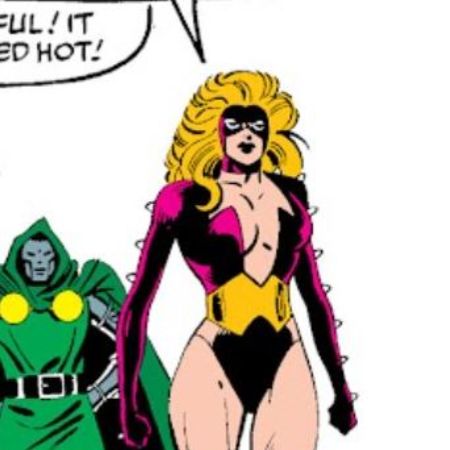 Amongst all the chaos, Mary found a true friend in Marsha Rosenberg. Marsha was an unpopular student as well and because of this, they bonded with each other. Two of them even took low-profile jobs to pay for their daily life needs.
How did Titania get her Powers?
The second Spider-Woman, Julia Carpenter, and Mary had similar hair colors. To gain some attention, she started the rumor of her being the Spider-Woman.
This rumor caused Mary's popularity to grow overnight. But when the real Spider-Woman arrived at the same place as Titania, the truth got revealed.
The people who bullied Mary and her friend, Marsha started chasing them into the forests. But when Titania and Marsha entered the forests, they crossed paths with Doctor Doom.
Since Doctor Doom was in search of new recruits for his army, he offered the girls a chance of gaining superpowers. Without any hesitation, both of them accepted the offer.
Titania's Powers
When both of the girls accepted the offer, Doctor Doom used highly advanced technology. That gave high-level metahuman abilities to them. Marsha received a fairy type of form composed of ionized plasma.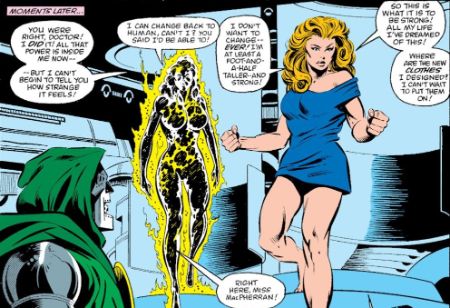 As for Mary, she gained superhuman abilities. She gained some height and even some muscle. Not only physical, but she also received a mental change as well. She was more confident than before. Since then, she received a new name "Titania".
Titania's Illness in Comics
The superhuman abilities of Titania allowed her to have enhanced durability. But despite that, she got diagnosed with cancer.
Titania's illness caused her to be weak but even in such a state, she had immense power. However, she started to struggle within no time as she had no money and health insurance.
At that moment, the Hulk stepped up and provided doctors for her. With a strong will and desire to live, Titania fought through her illness.
Titania vs. She-Hulk
Soon after gaining her powers, Titania started a feud against She-Hulk. This marked the start of a long rivalry between Titania and She-Hulk.
Both of the characters crossed paths with each other on several occasions. However, Titania lost every battle with her archenemy, She-Hulk. At one point, she even promised to never attack her again.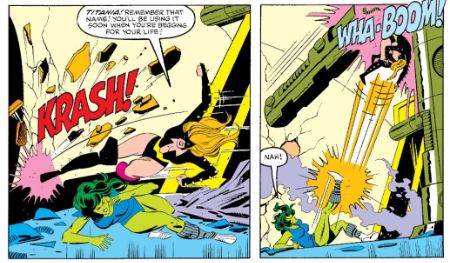 Even after promising, Titania returned a few more times to take revenge against She-Hulk. She even gained the upper hand at times. However, She-Hulk managed to get the victory over Titania every time.
Did Titania join the Hood's Illuminati?
After starting to get tired of her criminal career, Titania decided to have a normal life. But her past created obstacles for her to get a job. But with the help of She-Hulk, she finally managed to secure a job at a pawnshop.
No matter how much she tried, Titania realized that it was not possible for her to maintain a decent lifestyle. She returned back to being a criminal again. Soon after, she got recruited by the Hood.
The Hood convinced her to join his group, Illuminati. Titania accepted the offer and started working under his command. But within no time, she came to know about the Hood's real intention. She showed her objection to his ideas and even fought against him.
During the fight, Titania was successful in defeating him. Not only that, she even destroyed his cloak. After the fight, she thought that it won't be possible for her to have a normal life. And that is why she continued a criminal lifestyle along with the Absorbing Man.
Is Titania a Hero or Villain in Comics?
The bullying Titania received during her school days caused her to grow bitter toward her life. And when she received her powers, the first thought she had was of revenge.
Also, working as an army of Doctor Doom made her a Villain in Marvel Comics. But over the years, she started becoming more of an Antihero. So it would be fair to call her an Antihero.
Titania in Marvel Cinematic Universe
As of now, Titania hasn't appeared in the Marvel Cinematic Universe. She will make her first appearance with the upcoming Disney+ series "She-Hulk: Attorney at Law".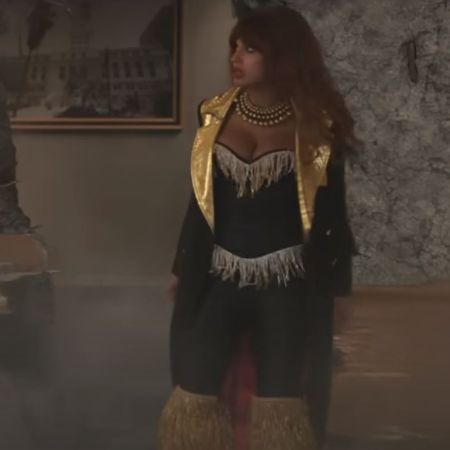 Titania, aka Mary MacPherran, will be a popular social media influencer in MCU. After gaining her powers, she will go against her longtime archenemy from the comics, She-Hulk.
Appearance in MCU
As mentioned above, Titania is yet to make an appearance in Marvel Cinematic Universe. But it is just a matter of time before we will be seeing her.
The series will start on 17th August 2022. It might take a few episodes for her to show up. But when she does show up, it is going to be an epic battle between the two long-time archenemies from the comics.
She-Hulk TV Show
She-Hulk TV Show is an upcoming superhero TV show based on the character from Marvel Comics. She-Hulk is going to be eight series/show in Marvel Cinematic Universe. Which clearly shows that Marvel Studios have come a long way in the terms of TV show.
She-Hulk TV Show stars Tatiana Maslany as the main cast in the role of Jennifer Walters, aka She-Hulk. While Mark Ruffalo reprise the role of the Hulk. Among other stars, Charlie Cox will be seen in the role of Matt Murdock, aka Daredevil. And not to forget, Jameela Jamil will portray the long time arch-enemy of She-Hulk, Titania.
Titania's Ability
Superhuman Abilities
Expert Combatant
Jameela Jamil as Titania, aka Mary MacPherran in MCU?
Jameela Jamil will portray the role of Titania, aka Mary MacPherran in MCU. She is an English actress and comedian. She has a long list of movies under her name which clearly shows her experience as an actress.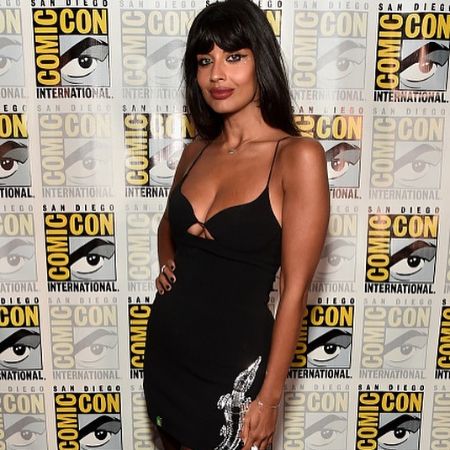 Jameela Jamil does look to be a perfect cast for the role of Titania. But only time will tell whether she will be able to give justice to the role or not.