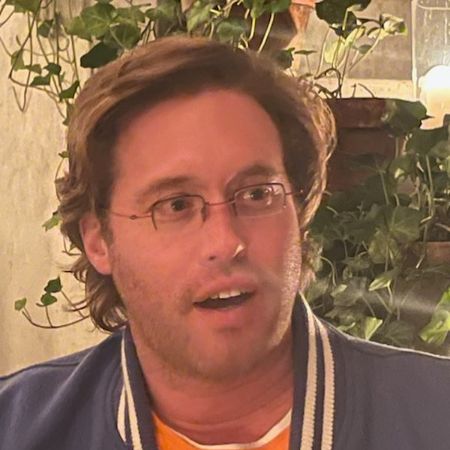 Facts of Tj Miller
| | |
| --- | --- |
| Birth Date | June 4,1981 |
| Full Name | T.J. Miller |
| Birth Name | Todd Joseph Miller |
| Occupation | Actor, Comedian |
| Nationality | American |
| Ethnicity | Caucasian |
| Birth City | Denver, Colorado |
| Birth Country | USA |
| Father Name | Kent Miller |
| Father Occupation | Attorney |
| Mother Name | Leslie Miller |
| Mother Occupation | Clinical Psychologist |
| Gender Identity | Male |
| Sexual Orientation | Straight |
| Horoscope | Gemini |
| Marital Status | Married |
| Spouse | Kate Miller |
| Height | 188 cm |
| Weight | 76 kg |
| Networth | 11000000 |
| Sibilings | Morgan Miller |
| Education | Graduated Magna Cum Laude from George Washington University |
| Hobbies | Study Philosophy, Write Yelp Reviews |
| Awards | 2015 Winner Critics' Choice TV Award |
| Filmography | Deadpool, Silicon Valley, Cloverfield |
| Twitter Link | |
| Insta Link | |
T.J. Miller, an actor, and funny comedian, has been part of some exciting Marvel Films. He brought his quirky humor to the screen by portraying the character Weasel in both "Deadpool" movies.
Additionally, his voice acting skills shone brightly as Miller lent his voice to Fred in the animated film "Big Hero 6." Born on June 4, 1981, in Denver, Colorado, USA, he stands tall at 6 feet 2 inches (188 cm) and weighs around 76 kilograms (168 lbs). His performances have entertained audiences with his unique blend of wit and charm.
Miller's Relationship Status
Miller's Relationship Status highlights his marital bliss with Kate Gorney, who is now Kate Miller after their heartwarming union on September 16, 2015. She is an actress who has been in movies such as "Lovesick," "Once Upon a Zipper," and "The Emoji Movie."
Gorney and Miller's love story began during their college days, and their relationship has been mix of on-again, off-again romance since then. The couple's journey culminated in charming and unique wedding ceremony held in the vibrant city of Denver, Colorado, the wedding that has been considered by some to be bit bizarre.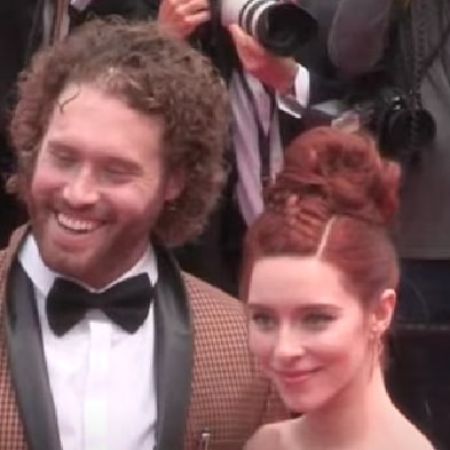 The wedding was anything but traditional. Instead of the usual ceremony, Kate and T.J. opted for a unique touch: personalized signature drinks that captured their personalities. her drink, a "tequila base" cordial, was served from a squirt gun, while his special spirit, "The Circus Peanut," came from an old cologne bottle.
Even their vows had an unexpected twist, with Miller using colorful language to add authenticity. Their wedding theme centered around potatoes, reflecting his film connections. Despite his past controversies, Kate's decision to stand by him showed a strong partnership that embraced individuality and quirks.
How Much Is Miller's Net Worth?
T.J. Miller's net worth is an impressive $11 million, which he has primarily earned through his acting and comedy endeavors. His income sources span a wide range, including his successful comedy tours, although the exact earnings from these tours remain undisclosed.
Miller's presence in the entertainment industry is notable, as he has been a part of major film projects such as "Deadpool" and "Big Hero 6," where his performances showcased his versatile talent. Additionally, he made a mark on television with his role in the popular show "Silicon Valley."
Was In Deadpool
Miller's notable work within the Marvel universe can be seen in his roles in the movies "Deadpool" and "Deadpool 2." In these films, he portrayed the character Jack Hammer, also known as Weasel. His character is depicted as a close friend of Deadpool, the witty and unconventional antihero.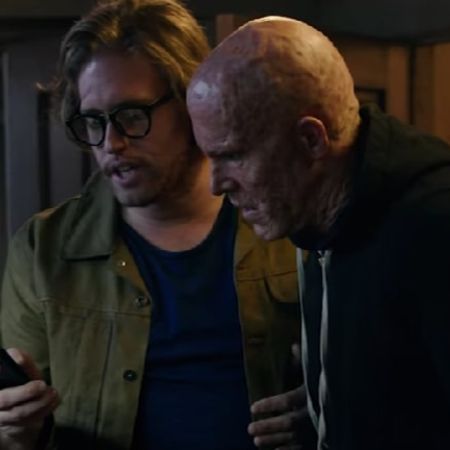 Miller's portrayal of Weasel added a dose of humor and camaraderie to the dynamic between the two characters. His performances in these movies showcased his ability to bring a lighthearted touch to even the most action-packed scenes, contributing to the overall enjoyment of the films for audiences worldwide.
A Bit About Miller's Character, Weasel
Jack Hammer, famously known by his alias Weasel, plays a pivotal role in Wade Wilson's life. Hailing from New York City, he earns his living as a bartender. Notably, he oversees a unique establishment called Sister Margaret's School for Wayward Children, a bar that caters to mercenaries.
While Weasel may exhibit qualities like cowardice, unhelpfulness, and even occasional meanness, his role in Deadpool's life is undeniable, serving as both a source of comedic relief and a connection to Wade's tumultuous journey as a reluctant hero It was him that suggested an idea that would forever change Wade's destiny - the concept of wearing a mask to hide his disfigured face following a life-altering experiment.
Read about other Deadpool actors, Stefan Kapičić and Karan Soni
Was Also In Big Hero 6
Miller's involvement with Marvel extended beyond just the "Deadpool" movies. He also lent his voice to the animated superhero film, "Big Hero 6," where he portrayed the character Fred Fredrickson, also known as Fredzilla.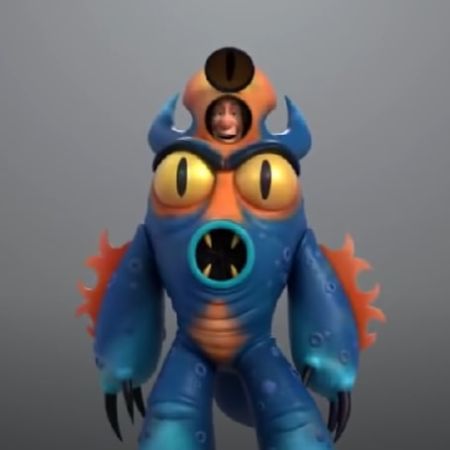 In this exciting collaboration between Marvel and Disney, Miller's character was a vital member of the superhero team known as the Big Hero 6. Through his distinctive voice acting, he brought a unique charm and humor to Fred's character, contributing to the film's entertaining and engaging narrative.
Some Information On Miller's Big Hero 6 Character
Frederick "Fred" Fredrickson IV, a pivotal member of the Big Hero 6 team in the animated movie, possesses a heart full of enthusiasm and a naturally bubbly and friendly disposition.
While Fred's scientific prowess might not match that of his genius friends, his exceptional talent lies in his ability to comprehend and navigate high-pressure situations that often leave his more intellectual companions bewildered. His deep understanding of these intense moments proves to be a valuable asset to the team, helping them overcome challenges that require quick thinking and action.
Fred's endearing love for comic books also plays a crucial role in their missions, as his vast knowledge of comic lore often provides valuable insights and creative solutions. Adding to his uniqueness, he dons a remarkable fire-breathing monster suit that not only showcases his playful side but also becomes an essential tool in their heroic endeavors.
Previously Had Beef With Deadpool
T.J. Miller had a previous conflict with fellow actor Ryan Reynolds. In an interview on the "Adam Corolla Show" podcast, he stated that he wouldn't work with Ryan again. He mentioned that their relationship was better during the first "Deadpool" movie when Reynolds wasn't as big of a movie star as mentioned in an article from The Hollywood Reporter.
Despite this, Miller expressed admiration for Reynolds as a comedian but observed a change in his demeanor after the immense success of the first film. He recalled a tense moment during filming, where the Canadian actor, in character as Deadpool, made hurtful remarks towards him, comparing him to his character Weasel and implying he was merely there for comedic exposition.
Miller acknowledged that this incident was uncomfortable for him, describing it as "not a great experience." However, they have squashed the beef now and he has also said it was a case of misunderstanding.
Reynolds reached out to him after the comments by emailing him the next day to clarify the misunderstanding. Miller was sharing a story from the set, not thinking about how the media would react. Deadpool was cool about it, and they quickly resolved the issue. However, many people sided with Ryan in this case and blamed him for creating controversy out of nothing.
Has Been In A Few Controversies
T.J. Miller has been involved in several controversies over the years. One incident occurred on December 9, 2016, when he was arrested in Los Angeles for allegedly assaulting an Uber driver. In 2017, he faced accusations of sexual assault from a former college girlfriend.
Another incident unfolded in December 2018, when Miller was arrested for making fake bomb threat on an Amtrak train. Reports indicate that he was intoxicated and got into an argument with woman, prompting him to falsely claim bomb threat.
Additionally, Miller has faced allegations of making derogatory statements toward women on multiple occasions. These controversies have drawn attention to his actions and behavior, raising discussions about his conduct and decisions which has not to anyone's surprise affected his film career.
Won't Be In Deadpool 3
T.J. Miller's absence from the upcoming "Deadpool 3" has raised questions and stirred speculations. While he has acknowledged a fallout with fellow "Deadpool" actor Ryan Reynolds, the exact reasons behind his exclusion remain multifaceted.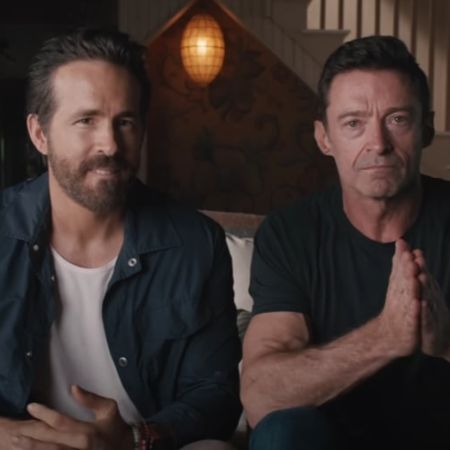 In addition to the reported conflict, Miller has also faced allegations of sexual misconduct in 2017, which could have influenced the decision. The actor himself has stated that he was not approached to reprise his role in "Deadpool 3," and he expressed a sentiment that he would not have accepted the offer even if it had come his way, as mentioned in CNN.
Miller shared that his rapport with Reynolds during the first "Deadpool" movie was different, as he wasn't yet the massive movie star he became after the film's remarkable success. He, who has an appreciation for Ryan as a comedian, conveyed that he sensed a change in his demeanor following the overwhelming triumph of the initial installment. Many however have sided with Ryan because of T.J.'s past controversies.
Check Out Marvel Bang for more
Updated On Sun Aug 20 2023 Published OnSun Aug 20 2023 By Vinay