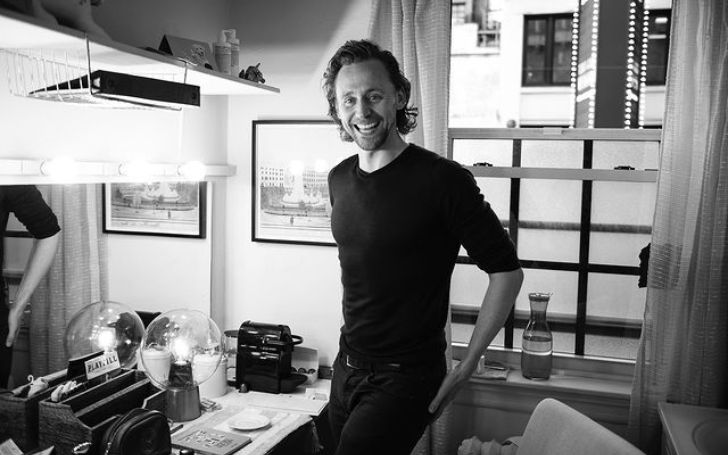 Facts of Tom Hiddleston
| | |
| --- | --- |
| Birth Date | February 9,1981 |
| Full Name | Thomas William Hiddleston |
| Birth Name | Tom Hiddleston |
| Occupation | Actor |
| Nationality | English |
| Birth City | London |
| Birth Country | England |
| Father Name | Dr. James Norman Hiddleston |
| Father Occupation | Physical Chemist |
| Mother Name | Diana Patricia Hiddleston |
| Mother Occupation | Arts Administrator |
| Gender Identity | Male |
| Horoscope | Aquarius |
| Marital Status | Relation |
| Height | 188 cm |
| Weight | 83 kg |
| Networth | 25000000 |
| Sibilings | Sarah Hiddleston, Emma Hiddleston |
| Awards | Golden Globe Award, Laurence Olivier Award, Miscellaneous Award |
| Filmography | Unrelated, Thor, The Avengers, Only Lovers Left Alive, Thor: The Dark World, Exhibition, Kong: Skill Island, Avengers: Infinity War, Avengers: Endgame, Loki, Suburband Shootout, Wallander |
| Wiki Link | |
| Twitter Link | |
| Insta Link | |
Thomas William Hiddleston, professionally known as Tom Hiddleston is an English actor. He made a name for himself in the entertainment industry with the portrayal of Loki in the Marvel Cinematic Universe.
Loki is a big name in Marvel Cinematic Universe. Tom Hiddleston's contribution as Loki even led him to feature in his own standalone series in Disney+ in 2021, "Loki". Since that series was a success, Marvel Studios have confirmed that we will be getting a season 2 as well.
There is no doubt that Tom Hiddleston is a talented actor. He has managed to deliver an outstanding performance on several occasions. On top of that, he has even received several accolades throughout his career. And those accolades really speak for themselves.
Let's dive into more details about Tom Hiddleston's personal and professional life.
Tom Hiddleston's Early Life
Tom Hiddleston was born on 9 February 1981 in the Westminster district of London. If you are curious about Tom Hiddleston's age and want to know how old is Tom Hiddleston? Then do know that he is 41 years old as of 2022.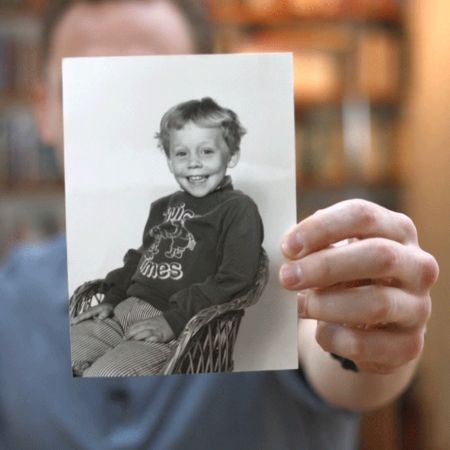 Loki actor, Tom Hiddleston was born and raised by his parents. Diana Patricia and Dr. James Norman Hiddleston are the names of his parents. When Tom Hiddleston was young, he got raised in Wimbledon. But later, he moved to a village near Oxford along with his family.
Tom Hiddleston is not the only child in his family. He has two sisters as well. His older sister, Sarah Hiddleston, and his younger sister, Emma Hiddleston. Sarah works as a journalist in India while Emma is an actress as well.
Tom Hiddleston's Academic Background
Tom Hiddleston attended Windlesham House School for his schooling. But at the age of 8, he transferred to the Dragon School in Oxford. He was a bright student. He even used to get good grades in his school.
Loki actor, Tom Hiddleston then started his studies at Eton College at the age of thirteen. He then went on to continue his studies at Pembroke College at the University of Cambridge. Later, he graduated from the Royal Academy of Dramatic Art in 2005.
Tom Hiddleston's Professional Life
Tom Hiddleston wasn't aware that he would have made it big in the entertainment industry. A little boy who just wanted to fulfill his dream of acting got himself in several student plays.
During Hiddleston's second term at Cambridge, a talent agent Lorraine Hamilton spotted a young boy. Soon after, he started landing roles while still being a part of student plays.
The Start of Tom Hiddleston's Career
At the start of his career, Tom Hiddleston landed a few small roles in the entertainment industry. But after his graduation, he finally made his big-screen debut with the film "Unrelated". His sister, Emma also made an appearance in the film alongside Hiddleston.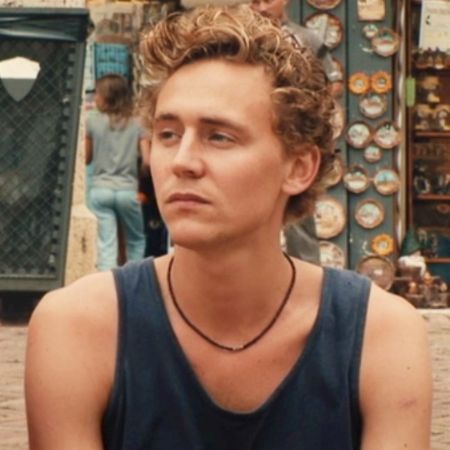 Things started to get better for Loki actor as Tom Hiddleston started appearing in several projects. For his performance, he even received a few Awards as the Best Newcomer.
The Rise of Tom Hiddleston's Career
Tom Hiddleston finally made a breakthrough in his career with the role of Loki in the Marvel Cinematic Universe. Despite auditioning for the role of Thor, he grabbed the role of Loki at last.
After portraying Tom Hiddleston's career has only gone upwards. He went on to appear in several projects. For which, he even received a few awards which clearly shows how good of an actor he is.
Tom Hiddleston's Upcoming Projects
Loki Actor made his debut back in 2007. Since then he has appeared in several projects. And by the looks of it, it is not going to stop any time soon.
Tom Hiddleston has a few projects lined up to release in the future. Some of them are "White Stork", "The Night Manager", "Hard Boiled", "Loki: Season 2", and "The White Darkness".
Tom Hiddleston in High Rise
High Rise is a British film based on the novel of the same name by J. G. Ballard. Ben Wheatley is the director of this film whereas Amy Jump is the writer of this film.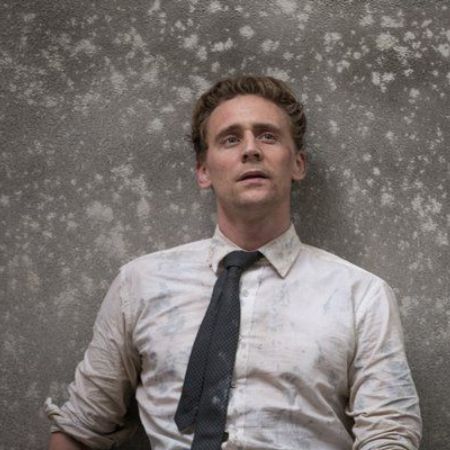 The storyline of this film follows Dr. Robert Laing who moves to a high-rise building after his divorce. The residents of the high-rise building live on a separate level as per their class. The rich lives on the upper level whereas the lower class lives downstairs. However, Robert is right in the middle.
Tom Hiddleston portrays the role of Robert Laing. He manages to deliver outstanding performance. For his performance, he received a lot of praise and love from the audience as well as the critics.
Tom Hiddleston's Involvement with Marvel
Even though Loki started as a Villain, the mischievousness of the character allowed Tom Hiddleston to be a fan favorite. After his debut as Loki in the film "Thor", he appeared in other movies as well.
Those films are "Thor: Dark World", "Thor: Ragnarok", "Avengers 3: Infinity War", and "Avengers 4: Endgame". His appearance in Thor's trilogy allowed him to have a strong relationship with Chris Hemsworth and Taika Waititi.
Since Loki is the younger brother of Thor. Tom Hiddleston also gets recognized as Chris Hemsworth's younger brother. Tom Hiddleston even created a close relationship with his director and co-star, Taika Waititi. Their love for each other is still the same.
Later in 2021, Tom Hiddleston was finally featured in his own standalone series "Loki". His portrayal was very much loved by the audience as well as the critics. And it is fair to say that every marvel fan is waiting for season 2.
Tom Hiddleston in Loki
Loki is the first standalone project for the character, Loki. The storyline follows the events after Avengers 4: Endgame. Just like other series from Marvel Studios, this series does give continuity to the storyline.
Michael Waldron is the head writer of this series whereas Kate Herron is the director. This series premiered on 9 June 2021 and streamed on Disney+.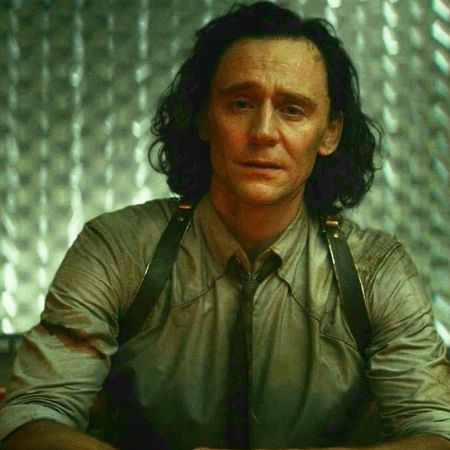 If you visit Loki's IMDB page, then you will see some User reviews as well as Critic reviews. Overall, Loki has an 8.2 rating out of 10 on Loki's IMDB page.
Cast of Loki
Tom Hiddleston portrays Loki
Gugu Mbatha-Raw portrays Ravonna Renslayer
Wunmi Mosaku portrays Hunter B-15
Eugene Cordero portrays Casey
Owen Wilson portrays Mobius M. Mobius
Sophia Di Martino portrays Sylvie
Jonathan Majors portrays He Who Remains
Tom Hiddleston's Net Worth
Throughout the years, the Loki actor has appeared in several movies and series. From such appearances, he has managed to accumulate a good amount of money to his fortune.
As of 2022, Tom Hiddleston's net worth is around $25 Million. The vast majority of his net worth comes from his career as an actor and several sponsorships.
Tom Hiddleston's Car Collection
Tom Hiddleston is someone who believes in a simple lifestyle. And even after earning a huge amount of money, he has managed to live a modest lifestyle.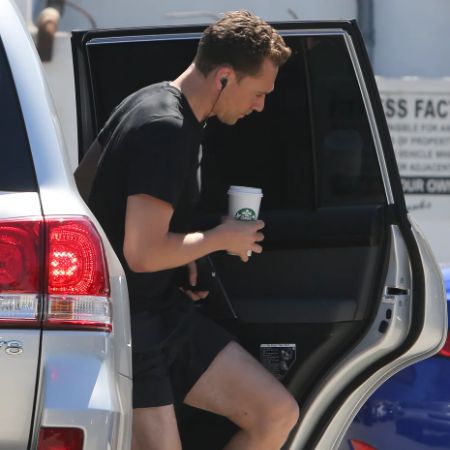 But Tom Hiddleston does have a few cars in his collection. Let's have a look at the cars from his collection.
Peugeot 106 1.1
Jaguar F-Type
Where does Tom Hiddleston Live?
When you start getting name and fame, it is quite common for fans to wonder about the celebrity's location. Some celebrity keeps their address private but some don't. Well in Tom Hiddleston's case, he doesn't.
Tom Hiddleston lives in the Belsize Park area of North-West London.
What is Tom Hiddleston's Relationship Status?
Tom Hiddleston is happily engaged to his long-time girlfriend, Zawe Ashton. It is fair to call Zawe Ashton Tom Hiddleston's soon-to-be wife. Well, the pair met each other in the sets of "Betrayal".
Tom Hiddleston and Zawe Ashton instantly clicked with each other and even started dating. On the Red Carpet of the Tony Awards, they appeared together and confirmed their relationship. Within no time, they got engaged with each other.
As per reports, Tom Hiddleston and Zawe Ashton had a private engagement where only close friends were invited. Charlie Cox was one of the close friends from the industry to attend their engagement.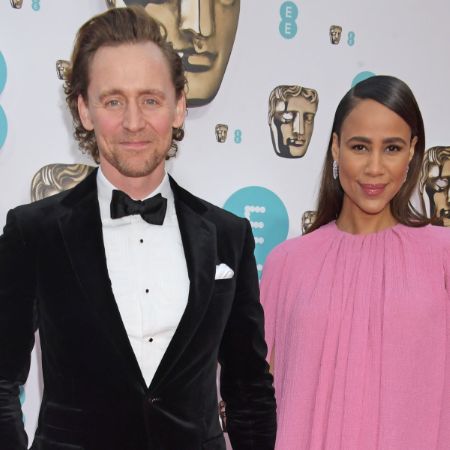 As of 2022, things are still looking good for the couple. On top of that, Tom Hiddleston and Zawe Ashton are going to have their first child in June 2022.
Tom Hiddleston's Past Relationships
Zawe Ashton is the first girl that Tom Hiddleston has dated. He has a fair share of past relationships as well. Tom Hiddleston had few girlfriends before Zawe Ashton. During the period 2008 to 2011, Tom Hiddleston was in a relationship with his then-girlfriend, Susannah Fielding.
Susannah Fielding is an English actress who met Tom Hiddleston on the sets. They fell in love with each other and started dating. However, things didn't go as to their expectations and they had to break up.
Tom Hiddleston took a break from dating. However, in 2016, Tom Hiddleston got seen with American singer-songwriter, Taylor Swift. Tom Hiddleston and Taylor Swift's relationship created a lot of buzzes and things didn't work out with Taylor Swift as well. And they both moved on.
Tom Hiddleston's Instagram and Twitter
Tom Hiddleston is quite active when it comes to social media. Looking at Tom Hiddleston's Instagram, he has 11.2 Million followers. And has made 50 posts until now.
Talking about Tom Hiddleston's Twitter, he has 4.3 Million followers. Tom Hiddleston often uses his Twitter and Instagram to share about different campaigns. Not only that, he even promotes his projects through his social media.
Does Tom Hiddleston have a Pet?
Yes, Tom Hiddleston does have a pet. He is a dog lover and that is why he has a dog as his pet. His pet's name is Bobby and the breed is Spaniel.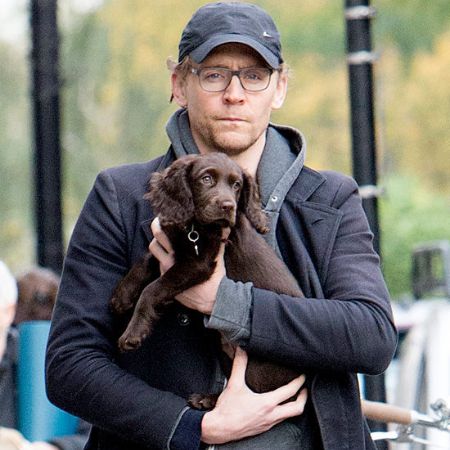 Tom Hiddleston's Involvement in Charity
When it comes to Charity Work, Tom Hiddleston has always made a difference. He has even donated several items for auction to support several charities.
Because of his involvement in Charity, Tom Hiddleston received love and praise from everyone. Tom Hiddleston was even named as the UK Ambassador of the Humanitarian and Developmental assistance fund group. He has done or participated in countless programs as a contribution from his side.
Rumors regarding Tom Hiddleston
When a celebrity gets stardom, it is common for them to attract rumors. The same goes with Tom Hiddleston as well. Fans have started several rumors about him on the internet. Among several rumors, one of the most talked about rumors is about his sexuality.
Is Tom Hiddleston Gay?
No, Tom Hiddleston is not gay. He is a straight guy and happily engaged to his long-time girlfriend, Zawe Ashton. Tom Hiddleston is not married as of now. But it is just a matter of time before he will get married to his fiancée. This fact might clear the rumors about him being Gay.
Tom Hiddleston's Height and Physical Appearance
Tom Hiddleston has a very charming and alluring personality. Not only that, he is a dedicated person as well. He maintains a well-built physique for his role which really shows how dedicated he is. If you go through Tom Hiddleston's shirtless pictures then you can see how hard he has worked.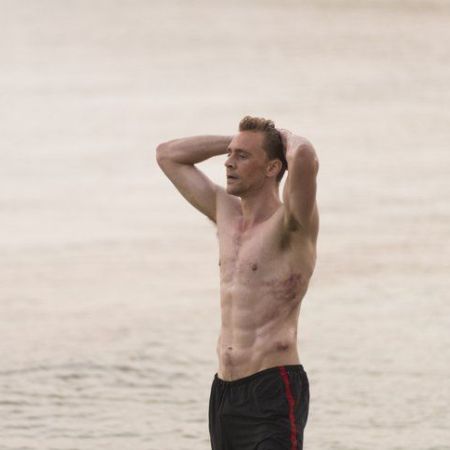 Talking about his height, Tom Hiddleston stands tall at a height of 6 ft 2 in (188 cm). Whereas he weighs around 83 kg (183 lbs).
Updated On Fri Aug 19 2022 Published OnFri Aug 19 2022 By James Smith