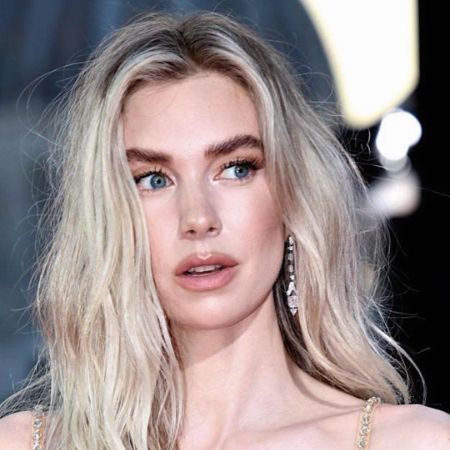 Facts of Vanessa Kirby
| | |
| --- | --- |
| Birth Date | April 18,1988 |
| Full Name | Vanessa Nuala Kirby |
| Birth Name | Vanessa Nuala Kirby |
| Occupation | Actress |
| Nationality | English |
| Ethnicity | Caucasian |
| Birth City | Wimbledon, London |
| Birth Country | UK |
| Father Name | Roger Kirby |
| Father Occupation | Urologist |
| Mother Name | Jane Kirby |
| Mother Occupation | Former Editor |
| Gender Identity | Female |
| Sexual Orientation | Straight |
| Horoscope | Aries |
| Marital Status | Relation |
| Height | 170 cm |
| Weight | 57 kg |
| Networth | 4000000 |
| Sibilings | Joe Kirby and Juliet Kirby |
| Education | Studied theatre at Bristol Old Vic Theatre School |
| Hobbies | Yoga, Cooking |
| Awards | 2018 Winner BAFTA TV Award |
| Filmography | The Crown, Mission: Impossible - Fallout |
| Insta Link | |
Vanessa Kirby, a well-known English actress, gained popularity for her remarkable portrayal of Princess Margaret in "The Crown" TV series. Recently, there have been swirling rumors that she might be considered for the role of Sue Storm in the upcoming "Fantastic Four" movie.
Kirby was born on April 18, 1988, in London, England, UK. Standing at a height of 5 feet 7 inches (170 cm), she has captivated audiences with her talent and presence. With a weight of 125 pounds or 57 kilograms, she maintains a fit and healthy lifestyle.
Kirby Is In A Relationship
Vanessa Kirby is currently in a relationship with Paul Rabil, an American lacrosse player who is also the co-founder of the Premier Lacrosse League. While it is unclear when exactly the couple started dating, they have been seen together in New York since September 2023.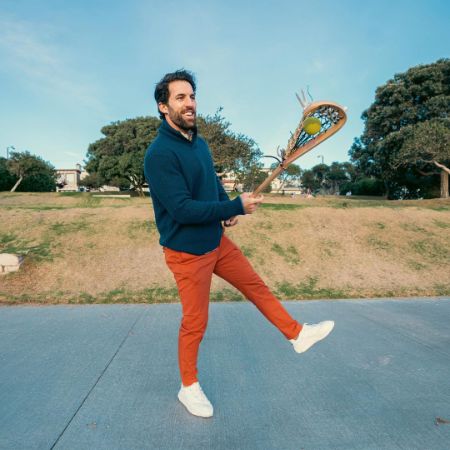 Kirby and Rabil's relationship seems to be going strong as they continue to spend time together and enjoy each other's company. They have been seen attending events and going on outings, often captured by paparazzi or shared on social media.
About Kirby's Parents And Siblings
Kirby comes from a family with diverse backgrounds and talents. Her father, Roger Kirby, is a urologist and a retired prostate surgeon, while her mother, Jane Kirby, had a successful career as the former editor of Country Living magazine.
Kirby has two siblings, a brother named Joe Kirby and a sister named Juliet Kirby. Joe is a teacher and holds the position of deputy head at Jane Austen College, where he imparts knowledge and guidance to students. Juliet, on the other hand, works as a theatrical agent and has made significant contributions to the film industry.
Juliet has served as an associate chief or second unit chief in notable films, including "Jurassic World: Territory." It's worth mentioning that Vanessa and her sister, share a close bond and currently reside together in the same flat, fostering a strong family connection and support system.
Net Worth Status Of Kirby
Vanessa Kirby has accumulated a net worth of $4 million through her successful acting career, the amount Cate Blanchett and her husband, Andrew Upton spent on a residence in Sussex. Acting serves as her primary source of income, and she has garnered recognition for her outstanding performances.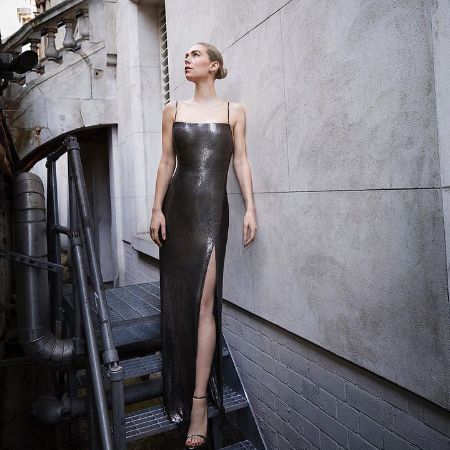 In addition to her acting endeavors, Kirby also owns a production company named Aluna Entertainment, further showcasing her passion for the entertainment industry. Her entrepreneurial spirit has allowed her to explore various aspects of the entertainment world beyond acting.
When it comes to her assets, Kirby is known to have a taste for luxury vehicles. She owns several impressive cars, including the Audi A8, Land Rover Range Rover, Rolls-Royce Ghost, and Audi Q8. These stylish and high-performance vehicles reflect her success and penchant for elegance.
Kirby Started In Theatres
Kirby's journey in the entertainment industry began with a focus on theater. Initially, she had set her sights on studying theater at the renowned Bristol Old Vic Theatre School. However, despite her aspirations, she faced a setback when she was turned down.
Undeterred, Kirby's determination led her to an opportunity in 2009. She received an offer to study at the prestigious London Academy of Music and Dramatic Art (LAMDA). Surprisingly, she made the bold decision to decline the offer. The reason behind her choice was an exciting turning point in her career.
Kirby had been offered a series of roles by David Thacker at the Octagon Theatre Bolton, which presented a promising opportunity for her to gain valuable experience and establish herself in the theater scene. This marked the beginning of her theater career, where she honed her skills, captivated audiences with her performances, and laid the foundation for the remarkable acting career that would follow.
Despite her roots in theater, Kirby has proven herself capable of adapting to various genres and roles throughout her career. Regarding her role in "Fast & Furious Presents: Hobbs & Shaw," she expressed surprise, mentioning, "I'm so not an action-movie type. I'm a theater nerd from London!" This statement highlights her initial unfamiliarity with the action genre and her strong connection to her theatrical background.
Kirby's Acting Career Highlights
Kirby has had a remarkable acting career, gaining recognition for her notable performances in various projects. One of her most iconic roles was playing Princess Margaret in the acclaimed TV series, "The Crown." Her portrayal of the beloved royal earned her widespread praise and admiration from both audiences and critics alike.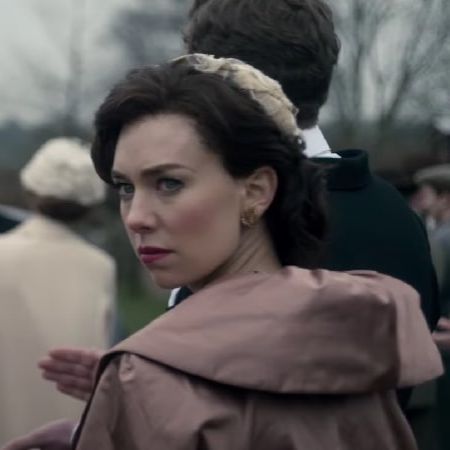 Kirby's talent also shone through in the action-packed films "Mission: Impossible - Fallout" and "Mission: Impossible - Dead Reckoning Part One," where she showcased her versatility as an actress. In 2021, she received an Oscar nomination for Best Performance by an Actress in a Leading Role for her powerful performance in Pieces of a Woman.
Additionally, Kirby's outstanding work in "The Crown" earned her a BAFTA TV Award in 2018, winning the Best Supporting Actress category. These achievements highlight her immense talent and dedication to her craft, solidifying her status as a highly acclaimed actress in the industry.
Has Been The Victim Of Bullying
Kirby's journey through school was not without its challenges, as she experienced significant bullying during her primary school years. The bullying she endured had a profound impact on her, leading to a sense of self-consciousness about her every action about the bullies.
The experience was described as systematic and quite awful as mentioned in an article from The Guardian, highlighting the severity and long-lasting effects it had on Kirby. Despite the hardships, she managed to persevere and reach the end of her primary school journey.
On her last day, a teacher acknowledged Kirby's resilience, telling her mother, "She survived it. She's done it," indicating that the school was aware of the bullying and chose to not do much to improve her situation. She had done her schooling at Lady Eleanor Holles School in Hampton. However, before pursuing her studies in English at the University of Exeter, she decided to take a gap year.
Is Kirby Going To Be In MCU?
There have been rumors suggesting that Kirby might join the Marvel Cinematic Universe (MCU). It is said that she is being considered for the role of Sue Storm, also known as the Invisible Girl, in Marvel Studios' upcoming "Fantastic Four" movie.
Reporters have questioned Kirby about these rumors, and while she neither confirmed nor denied them, she didn't dismiss them either. She expressed her admiration for the MCU universe, stating that it would be an honor for her to be a part of it as mentioned in an article from ET Canada.
Kirby has also praised Kevin Feige, the CEO of Marvel Studios, calling him a visionary. Her response leaves fans excited about the possibility of seeing her in an MCU film, and she expressed her willingness to join the Marvel universe in any capacity.
Philanthropic Efforts
Kirby is not only a talented actress but also compassionate individual dedicated to making positive impact through her charity work. She has been actively involved with War Child, organization that focuses on helping children who are living in war-torn countries.
The organization operates in various places such as Ukraine, Yemen, and Afghanistan, providing crucial life-saving aid and psychological care to children in need. Kirby's commitment to this cause demonstrates her empathy and desire to make difference in the lives of those affected by conflict.
Check Out Marvel Bang for more bios
Updated On Thu Jul 20 2023 Published OnThu Jul 20 2023 By Vinay