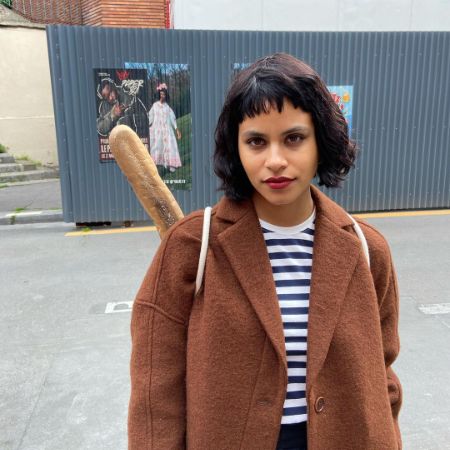 Facts of Zazie Beetz
| | |
| --- | --- |
| Birth Date | June 1,1991 |
| Full Name | Zazie Olivia Beetz |
| Birth Name | Zazie Olivia Beetz |
| Occupation | Actress |
| Nationality | German-American |
| Ethnicity | Mixed |
| Birth City | Mitte, Berlin |
| Birth Country | Germany |
| Father Name | Thomas Beetz |
| Father Occupation | Cabinet Maker |
| Mother Name | Michelle Beetz |
| Mother Occupation | Social Worker |
| Gender Identity | Female |
| Sexual Orientation | Straight |
| Horoscope | Gemini |
| Marital Status | Relation |
| Height | 168 cm |
| Weight | 55 kg |
| Networth | 2000000 |
| Sibilings | Justin Beetz |
| Education | Bachelor's Degree in French from Skidmore College |
| Hobbies | Making Kombucha |
| Awards | Gotham Award |
| Filmography | Atlanta, Deadpool 2, Joker |
| Insta Link | |
Zazie Beetz is a talented German-American actress known for her outstanding work in various films and TV shows. One of her notable Marvel roles was as Domino in the action-packed movie "Deadpool 2." Born on June 1, 1991, in Mitte, Berlin, Germany, she has impressed audiences with her remarkable performances.
Besides her Marvel success, Beetz has also made a significant impact on other movies and TV shows. She starred in the critically acclaimed TV series "Atlanta," portraying the character Van. Additionally, she showcased her acting prowess in the popular movie "Joker," where she played the role of Sophie Dumond.
Beetz Is In A Relationship
Zazie Beetz's relationship status is happily committed, as she is currently in a relationship with actor David Rysdahl. The two lovebirds have been together for almost decade, having met each other at an acting workshop. Their love story began to blossom around 2014 when they started dating.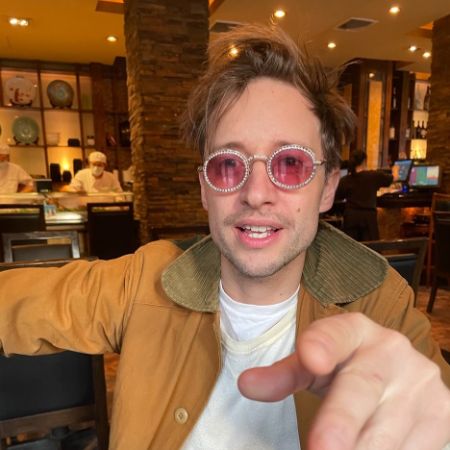 Over the years, Beetz and Rysdahl's bond has grown stronger, and their relationship has reached a beautiful milestone as they are now engaged. He is a talented actor known for his roles in "Fargo," "Black Mirror," and "Oppenheimer." With a promising career ahead, he continues to captivate audiences with his versatile talent.
Net Worth Of The Actress
Zazie Beetz has achieved considerable success in her acting career, which has contributed to her estimated net worth of $2 million. Her primary income source is her work as actress, and she has been part of several top-earning films and TV series.
Notably, Beetz has starred in blockbuster movies such as "Deadpool 2" and "Joker," as well as gaining recognition for her roles in TV series like "Invincible" and "Atlanta." In addition to her acting endeavors, she is also involved in production company called Sleepy Poppy, which she runs with her partner, Rysdahl.
Beetz's Work In The Marvel
Beetz's work in the Marvel universe has been nothing short of remarkable. In the action-packed film "Deadpool 2," she portrayed the character Neena Thurman, also known as Domino. Her performance as skilled and lucky mutant garnered widespread praise from fans and critics alike.
With her charm, wit, and impressive action sequences, Beetz brought Domino to life on the big screen and quickly became fan favorite. Her portrayal of the mutant showcased her talent as actress and solidified her place in the ever-expanding Marvel cinematic universe.
Beetz Won't Be Returning In Deadpool 3
Beetz has sadly confirmed that she won't be making a comeback as Domino in "Deadpool 3." As mentioned in an article from Collider, she mentioned that she won't be a part of the upcoming film.
While there were no specific reasons given for her absence, fans were naturally disappointed to learn that they wouldn't get to see Beetz's fantastic portrayal of the lucky mutant once again. Nevertheless, she remains positive and supportive of the new installment.
Beetz expressed her excitement to watch "Deadpool 3," despite not being involved in the project. As the film continues to develop, fans eagerly await the next chapter in the Deadpool saga, and although they'll miss Zazie's portrayal, they're sure to be entertained by the new direction the movie takes.
A Bit About Beetz's Character, Domino
Neena Thurman, also known as Domino, possesses a unique mutant ability to manipulate probability, which gives her a significant advantage in any situation. Alongside her remarkable powers, she is a valued member of the X-Force, a group of mutants fighting for justice.
In her childhood, Thurman lived in the Essex House for Mutant Rehabilitation, facing challenges due to her mutant abilities. As she grew older, she adopted the name Domino and decided to forego college in favor of becoming a mercenary.
When the opportunity to join X-Force arose, Domino felt compelled to join the team, drawn by a mysterious pull from her powers. During a critical mission to protect Russell Collins from the Cable (played by Josh Brolin), her luck proved invaluable as she was the only one to survive jumping off a plane from the parachute. Unlike Bedlam played by Terry Crews.
Though her powers make her appear overconfident and cocky, Domino has a heroic and selfless side, as evidenced when she rescued children from the very orphanage where she once endured torment. Her character is a captivating blend of strength, wit, and compassion, making her a standout in the Marvel universe.
The Backlash Surrounding Beetz's Domino
The casting of Zazie Beetz as Domino in "Deadpool 2" caused some backlash from fans, as the character traditionally appeared as a white woman in the comics. This decision by Fox and Marvel to portray her as a black woman in the movie was met with mixed reactions.
Beetz acknowledged the fan reaction and understood their attachment to the original comic book version of the character. She shared her own experiences of being a fan of characters from her childhood and how she, too, had certain visual associations with them.
Despite the initial concerns, Beetz handled the situation with grace and understanding. While she acknowledged that some fans might have felt detached from her version of Domino, she expressed that she was fortunate not to face significant issues or negativity regarding the casting choice.
Has Also Worked With DC
Aside from her Marvel work, Beetz has also made a notable appearance in the DC Comics universe. In the 2019 film "Joker," she portrayed the character Sophie Dumond, a pivotal figure in the life of the troubled protagonist, Joker.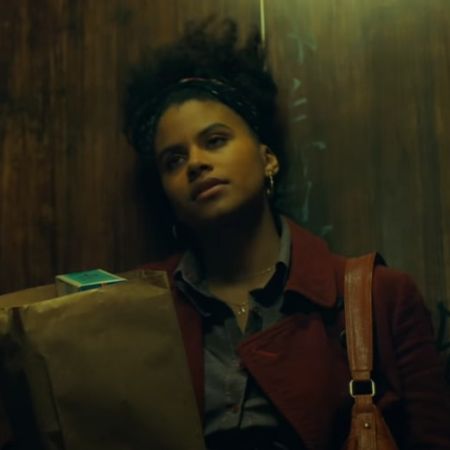 In the movie, Dumond and Joker both lived in the same apartment building and his delusional mind, she became his girlfriend. Beetz's portrayal of Sophia added depth and emotional complexity to the film, leaving a lasting impact on the audience.
Fans were excited to hear that Beetz will be returning for the highly anticipated sequel, "Joker: Folie à Deux," which is set to hit theaters in 2024. Her involvement in the upcoming film has generated much anticipation, and fans are eager to see how her character will further contribute to the intriguing narrative.
What Superhero Character Does Beetz Want To Play?
Zazie Beetz has expressed her desire to take on the role of a superhero, not from Marvel, but from DC Comics. It is the iconic Catwoman as mentioned in an article from the Inverse. The character holds a special place in her heart, and she finds herself to be an incredibly cool and iconic figure.
Beetz is well aware that many talented actresses have portrayed Catwoman before, but she is drawn to the character's allure and complexity. She sees something of herself in the feline nature of the character from Gotham City, which adds an extra layer of personal connection to the role.
How Did Beetz Approached Domino While Playing Her?
When Beetz approached playing the character of Domino in "Deadpool 2," she took a thoughtful and introspective approach. She aimed to grasp the essence of who her character is as a person, what motivates her, and what doesn't.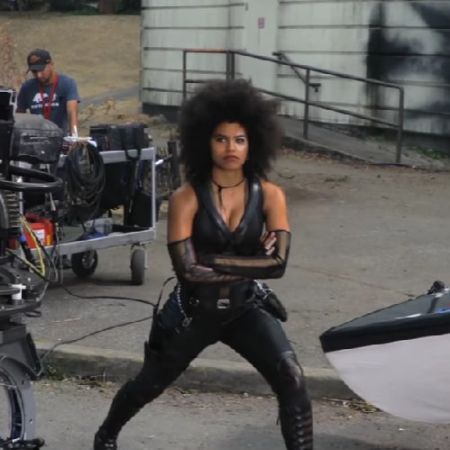 Beetz delved into understanding the core of Domino's personality and her sense of humor. She contemplated whether she shared similarities with Deadpool or if she had a distinct persona of her own. To portray her authentically, she engaged in a process of piecing together various elements that she believed would best represent the character's soul.
This method of exploration allowed Beetz to tap into different aspects of Domino's personality, creating a portrayal that was both compelling and true to the character's essence. Her dedication to understanding and embodying the mutant traits showcases her commitment to bringing depth and authenticity to her performances.
Check Out Marvel Bang for more
Updated On Tue Aug 15 2023 Published OnTue Aug 15 2023 By Vinay