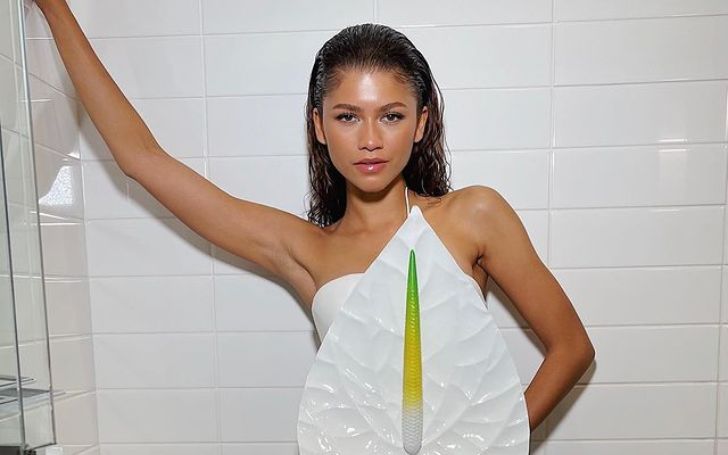 Facts of Zendaya
| | |
| --- | --- |
| Birth Date | September 1,1996 |
| Full Name | Zendaya Coleman |
| Birth Name | Zendaya Coleman |
| Occupation | Actress |
| Nationality | American |
| Birth City | Oakland |
| Birth Country | United States of America |
| Father Name | Kazembe Ajamu Coleman |
| Mother Name | Claire Stoermer |
| Gender Identity | Female |
| Sexual Orientation | Straight |
| Horoscope | Virgo |
| Marital Status | Relation |
| Height | 177 cm |
| Weight | 59 kg |
| Networth | 20000000 |
| Sibilings | Julien Coleman, Austin Coleman, Kaylee Coleman, Katianna Coleman, Annabella Coleman |
| Awards | Critics' Choice Movie Awards, Primetime Emmy Awards, BET Awards, Glamour Awards, MTV Movie & TV Awards, People's Choice Awards, Satellite Awards, Saturn Awards, Teen Choice Awards |
| Filmography | Spider-Man: Homecoming, The Greatest Showman, Spider-Man: Far from Home, Malcolm & Marie, Dune, Spider-Man: No Way Home, Shake It Up, K.C. Undercover, Euphoria |
| Twitter Link | |
| Insta Link | |
Zendaya Maree Stoermer Coleman is an American actress who rose to prominence with the portrayal of MJ in MCU's Spider-Man films. The future does look bright for this young actress as she has already achieved quite a success in a very short period of time.
There is no doubt that Zendaya is one of the most talented actresses of this generation. And the fact that she has received various accolades, including two Primetime Emmy Awards, clearly speaks for itself.
But Zendaya is more than just an actress. In addition to her acting career, Zendaya has ventured into music as well. In 2011, she released the songs "Swag It Out" and "Watch Me". On top of that, she even got signed with Hollywood Records in 2012.
Zendaya's Early Life
Zendaya was born on 1st September 1996 in Oakland, California. If you are wondering about Zendaya's age then know that she is 26 years old as of 2022. Her name derives from the Shona name Tendai which means "to give thanks".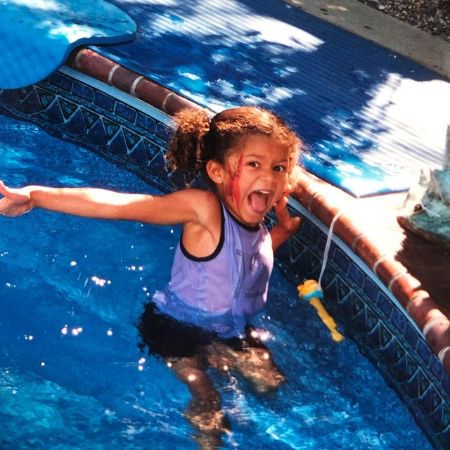 The American actress's early life has nothing but good memories. She grew up as a performer in part at the neighboring California Shakespeare Theater in Orinda, California. Because her mother used to work there as the house manager during the summer.
Not only that, but Zendaya used to assist her seat clients and sell fundraiser tickets as well. She even got motivated to pursue an acting career because of the theatrical shows.
Later, Zendaya joined Future Shock Oakland, a hip-hop dance group, when she was eight years old and was a member for three years. She also danced the hula for two years at the Academy of Hawaiian Arts.
Zendaya's Family Life
Zendaya was born and raised by her parents, Claire Stoermer and Kazembe Ajamu Coleman. Her father is African-American, with roots in Arkansas while her mother has German and Scottish ancestry.
Zendaya is her parents' sole biological child, however, she has five elder half-siblings. Julien Coleman, Austin Coleman, Kaylee Coleman, Katianna Coleman, and Annabella Coleman are their names.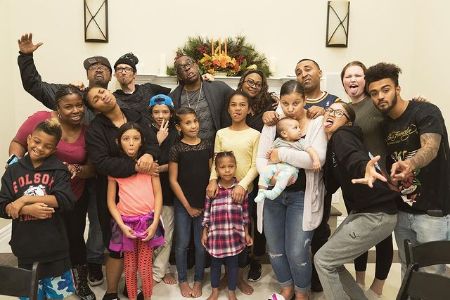 Zendaya's Academic Background
The Euphoria's actress went to Fruitvale Elementary School, where her mother had taught for almost 20 years. Later, she attended Oakland School for the Arts. And, while still a student, she got cast in several roles in area theaters as well.
Zendaya's family relocated to Los Angeles when she was in seventh grade. She graduated from Oak Park High School in 2015 while pursuing an acting career.
Zendaya's Professional Life
Zendaya's professional life started back in 2009. However, she got interested in the entertainment industry from a very young age. That passion led her to become one of the finest stars of this generation.
Zendaya paved the path toward success through hard work and determination. From playing Rocky Blue in "Shake it Up" to MJ in "Spider-Man: No Way Home", she has come a long way. And it is fair to say that she deserves everything she has achieved as of now.
How did Zendaya start her Career?
While everyone knows Zendaya as an actress, things were quite different during her early days. She started off as a fashion model for Macy's, Mervyns, and Old Navy. She got featured in an iCarly toys ad as well.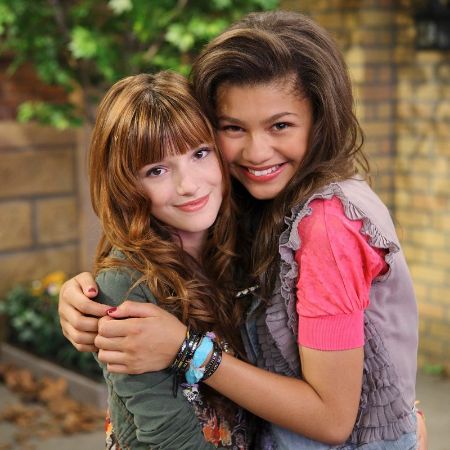 But things changed when the American actress auditioned for the role of CeCe Jones in the Disney sitcom "Shake It Up". But she ended up getting the role of Rocky Blue.
Zendaya's first film role came in 2012 with a Disney Channel Original Movie "Frenemies". Things were definitely moving ahead in her career but at a slow pace. But that didn't stop her as she kept trying for a breakthrough in her career.
The Rise of Zendaya's Career
In 2016, Zendaya got a breakthrough in her career. She got cast in the role of MJ in MCU opposite Tom Holland's Spider-Man. In July 2017, she made her feature film debut as Michelle in the superhero picture "Spider-Man: Homecoming".
Things only got better for Zendaya since then. She started appearing in numerous movies & series. She even appeared in the role of Rue Bennett, a struggling drug-addicted teenager, in the HBO teen drama series "Euphoria". For her performance, she even received two Primetime Emmy Awards for Outstanding Lead Actress in a Drama Series.
Zendaya's Movies
Spider-Man: Homecoming
The Greatest Showman
Smallfoot
Spider-Man: Far from Home
Malcolm & Marie
Space Jam: A New Legacy
Dune
Spider-Man: No Way Home
Zendaya's TV Shows
Shake It Up
Zapped
K.C. Undercover
The OA
Euphoria
Zendaya as a Singer
There is no doubt that Zendaya is an amazing singer as well. However, her self-titled debut studio album was a moderate success. But little did she know that her biggest commercial success would arrive in 2018 with a collaboration with Zac Efron.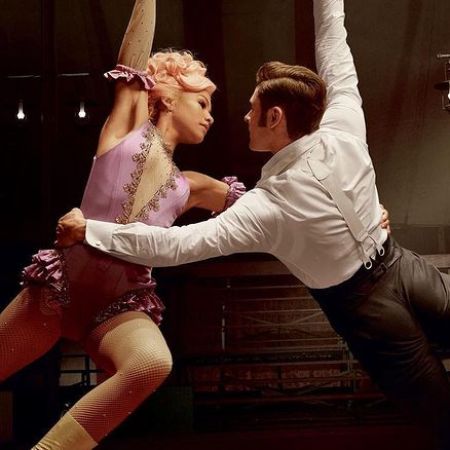 "Rewrite the Stars" from "The Greatest Showman" soundtrack reached the top 20 of several record charts in 2018. Not only that, it even received multi-platinum sales certifications globally.
Zendaya's Songs
Love You Forever
Replay
Scared
Something New
Watch Me
Swag It Out
Fashion Is My Kryptonite
Zendaya's Net Worth
Even though Zendaya made her debut a long time ago, she got her big-screen debut in 2017. But since then she has achieved quite a lot. As of 2022, she has a net worth of around $20 Million.
The vast majority of Zendaya's net worth comes from her career as an actor, sponsorships, and brand collaboration. She is still young and no doubt, the numbers will increase in the days to come.
Zendaya's Car Collection
When it comes to spending her millions, Euphoria's actress doesn't shy away. Over the years, she has managed to collect some beautiful cars. The following list shows the list of those cars:
Mercedes E-Class
Lexus RC 350
Lexus GS
Cadillac Escalade
Range Rover Vogue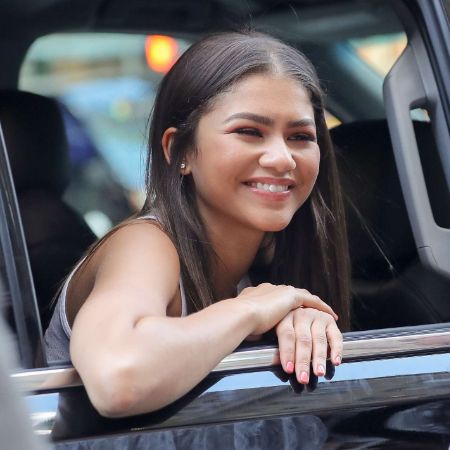 Zendaya's House
Sometimes treating yourself after a lot of hard work is important. And no doubt, Zendaya has done the same. After adding a good amount of money to her fortune, she splashed the cash in 2016 to buy her first home for $1.4 Million.
Then in 2020, Zendaya quietly upgraded her assets with the purchase of a gorgeous $4 Million home in Encino, Los Angeles.
Zendaya's Boyfriend. Who is Zendaya Dating at the moment?
Zendaya is dating her Spider-Man co-star, Tom Holland. Like many other Hollywood love stories, the couple met on set. They met during the production of "Spider-Man: Homecoming" in 2016.
And since then, the reports of their romance surfaced because of their pairing as romantic interests in the film. However, the couple's relationship was not confirmed until July 2021, when they were seen kissing.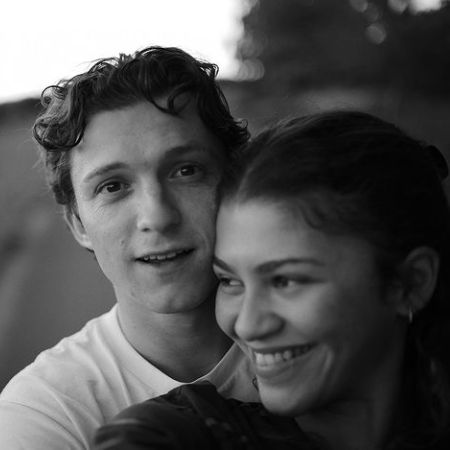 Zendaya and Holland have worked hard to maintain a low-key relationship and avoid unnecessary PDA. This isn't to say the two don't display their love for one another in other ways, as they are always there for each other on social media and at public events.
Zendaya's Instagram
It is common for celebrities to be active on social media. And it goes the same with Zendaya as well. Within a short period of time, she has already accumulated 154 Million followers on Instagram. And no doubt, the numbers will increase even more in the days to come.
While the American actress has a huge fan following, she does have 3,534 posts to date. This clearly shows how active she is when it comes to Instagram. She often shares her lifestyle picture or anything related to her projects.
Zendaya's Involvement in Charity
When it comes to charity, Zendaya has always stepped forward. She has been donating to charities since she was 18 years old. And this clearly shows how good of a human being she is.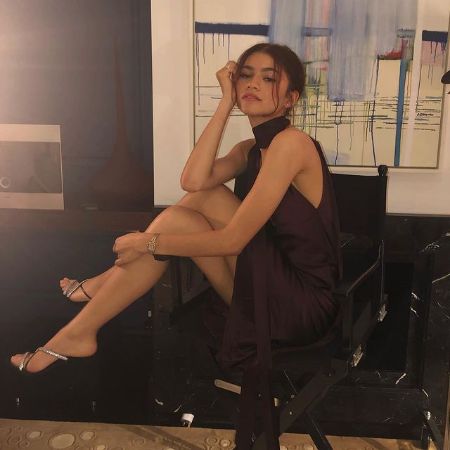 When Zendaya turned 20, she teamed up with Convoy of Hope once more to lead a fundraising drive to raise $50,000 for the organization's Women's Empowerment Initiative. Not only this, she has joined hands with several organizations for charity work. And no doubt, she will continue doing that in the future as well.
Frequently Asked Questions about Zendaya
It is common to have questions regarding a celebrity. And fans getting curious to know more about Zendaya is no surprise. The following are some questions regarding Zendaya:
Is Zendaya Mexican or Black?
Zendaya's father is African-American, with roots in Arkansas whereas her mother has German and Scottish ancestry. So because of this, it is fair to say that Zendaya is of mixed ethnicity.
Is Zendaya a Billionaire?
As of 2022, Zendaya has a net worth of around $20 Million. This clears the question that Zendaya is not a billionaire. But who might know what can happen in the future?
Why does Zendaya have no Last Name?
Zendaya's last name is Coleman. She changed her last name professionally, not because she disliked it, but to imitate two of her inspirations. "I just thought it was great to lose my last names, such as Cher or Prince".
Who is Taller, Tom Holland, or Zendaya?
In case you were wondering, Zendaya is taller than Tom Holland. And this shouldn't be a big deal. Zendaya and Tom Holland know about their height difference as well. But they are happy with each other and there is nothing to complain about.
Are Zendaya and Tom Holland getting Married?
It's rumored ever since Zendaya and Tom Holland began dating. But, are Tom Holland and Zendaya engaged? Unfortunately, the answer is no.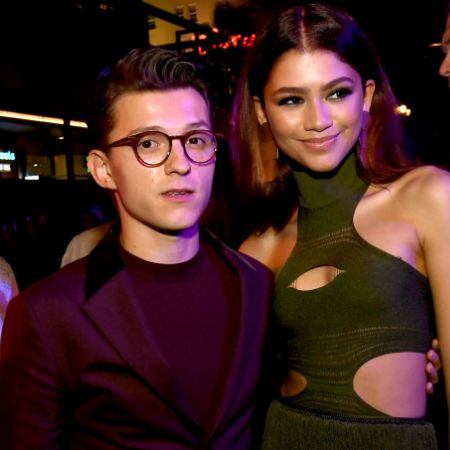 Zendaya's Height
If you go through Zendaya's pictures, then it is quite visible that Zendaya is a pretty tall person. Not only that, she has even maintained her body in a proper way. Well, she stands tall at a height of 5 feet 10 inches (177 cm).
While the American actress has a good height, she weighs around 59 kg (130 lbs).
Updated On Fri Nov 04 2022 Published OnFri Nov 04 2022 By James Smith